PATEO: We can go further in in-vehicle intelligent system
For car owners, how to enjoy a colorful driving life counts most. The seemingly sudden advent of in-vehicle intelligent system eliminates such concern and helps car owners to get rid of a boring driving life. Talking about in-vehicle intelligent system, we cannot neglect a leader in this industry - PATEO. To empower Chinese cars with intelligent functions is always the development objective of PATEO. Of course, her achievements in this field have been universally recognized.
The B-Link intelligent connection system mounted on Borgward BX5 which was officially introduced into the market on March 24 is supplied by PATEO. The System, integrating four major functions (total perceptual interaction, all-weather intelligent monitoring, full ecosystem intelligent services and nine-screen and one-cloud function), serves each aspect of the driving life for Borgward owners with a comprehensive and accurate operation and considerate services. Meanwhile, it offers a set of diversified operation options for car owners to control B-Link conveniently, namely, Borgward owners can easily control B-Link by simply observing with their "eyes", touching with their "hands", speaking with their "mouth" and operating in "remote control" mode.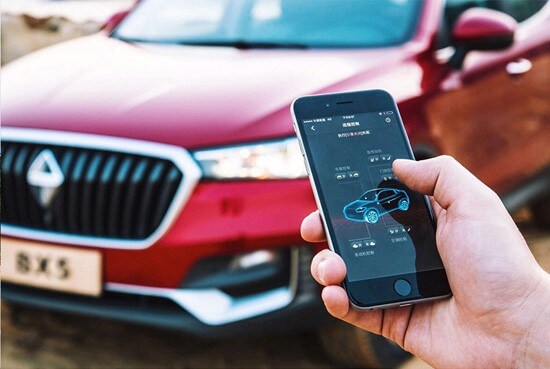 The previous manual operation on Borgward BX5, such as starting engine, on/off air-conditioning, lock/unlock doors, can be controlled in remote with the APP on the car owner's smart phone through B-Link intelligent connection system. Also, B-Link has been compatible with Carplay in-vehicle mobile phone connection system. The 8-inch central suspended touch screen on Borgward BX5 is designed with a complemented set of functions and amazing picture quality and swift response. So, it is very easy for users to handle without any operation obstacle.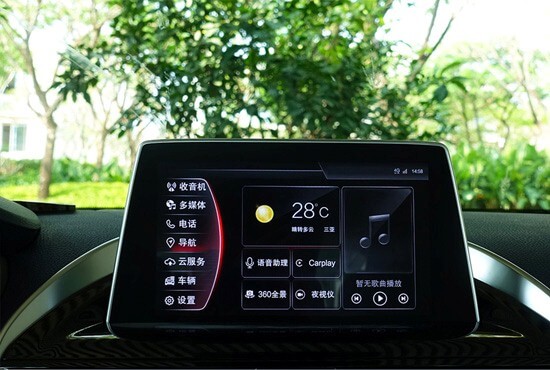 It is particularly a care for many new car owners that the long power wire of the conventional driving recorder would extend to the central dashboard. It is also troublesome to conceal the wire, for the wire needs to be broken down. Now, the original built-in driving recorder on Borgward BX5 is absolutely a blessing for an obsessive user.
PATEO, Supplier of in-vehicle intelligent system for Borgward BX5, is a Shanghai-based supplier of Telematics products and services as well as the leader in Asian market. PATEO is not only one of the few Chinese enterprises with comprehensive capacities in hardware, software and cloud platform, but also one of the few enterprise of matured end-to-end business mix covering luxury brands, joint-venture brands and its own brands. Moreover, PATEO is one of the enterprises insisting on original innovation.
In 2010, PATEO developed inkaNet, custom-made intelligent connection system created for ROEWE 350 as well as the first intelligent connection product based on 3G telecommunication network and connected with Android intelligent operation system in the global market. In 2011, PATEO launched its iVoka in-vehicle natural speech system at the 9th China Guangzhou International Automobile Exhibition, the first one of this kind in the global market. In August 2015, PATEO introduced another innovation product, the first non-reflecting in-vehicle broad screen in the world made of low-reflective rate glass. Also, the in-vehicle intelligent product and the related services mounted on Geely Boyue SUV, one of current best sellers in China market, are also supplied by PATEO.
PATEO has been committed itself to offering excellent IOT platforms and products of world leading quality and ultimate user experience based on innovation, interaction and integration. Holding such business philosophy, PATEO will embrace a more promising future!