Dongfeng Fengshen (Aeolus) Yixuan Joins Hands with PATEO to Debut WindLink 4.0 in Chongqing
On Sept. 9, 2019, the "Mind-Blowing Intelligence • Dazzle Well-Deserved Burning Passion" — Dongfeng Fengshen (Aeolus) Smart Cockpit & Yixuan Launch Ceremony was grandly held in Chongqing, known as "The Mountain City", at which Dongfeng Fengshen joined with PATEO and other top eco partners in releasing the WindLink 4.0 Smart Cockpit, a stunning and striking product, and has thus opened up a new age of Fengshen smart mobility.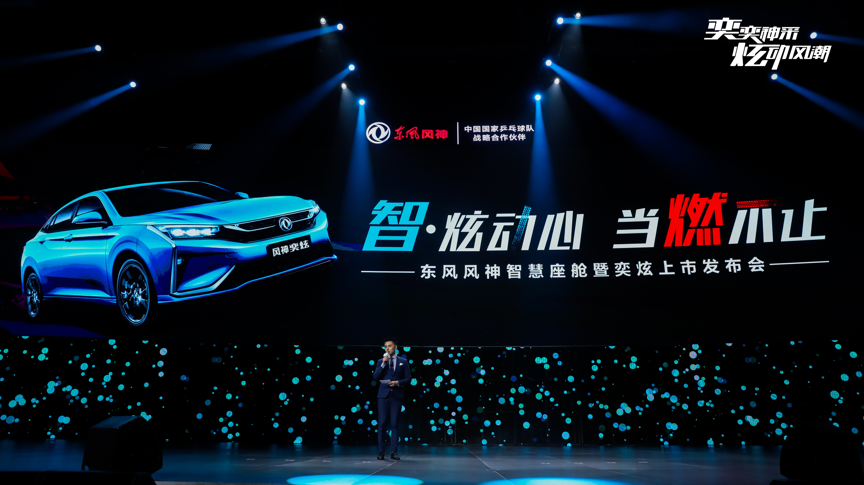 Dongfeng Fengshen Works Hand in Hand with PATEO in Creating Ultimate User Experience
Fengshen Yixuan is the first premium model equipped with this WindLink 4.0 Smart Cockpit. Featured by the four core highlights of "Zhirui (literally meaning "Intelligent and Wise) • Interaction, Zhirui • Voice, Zhirui • Ecosystem & Zhirui • Driving", this Cockpit, by virtue of its all-round intelligent evolvement, brings the user the best-in-class smart mobility experience. As a deep-level strategic partner of Dongfeng Fengshen, PATEO has long been assisting it in creating ultimate intelligent mobility experience.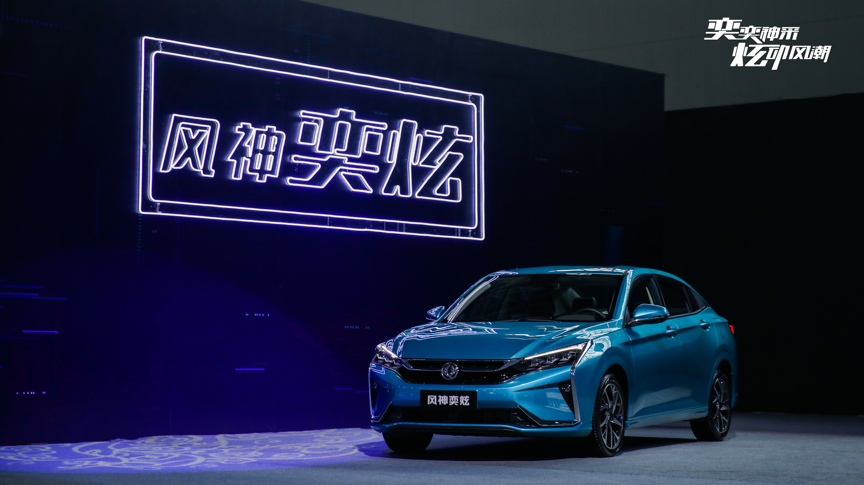 The intelligent voice system of WindLink 4.0 has been equipped with the capabilities in deep learning, listening and thinking, which not only makes the interaction between us and the car easier and more interesting, but also turns our car into an animate and emotional companion. What's more, it can also achieve second response time, an accurate recognition rate of as high as more than 97%, 38 voice commands for vehicle control as well as 7 scenario modes, in order to meet the user's needs for convenient interaction in different scenarios.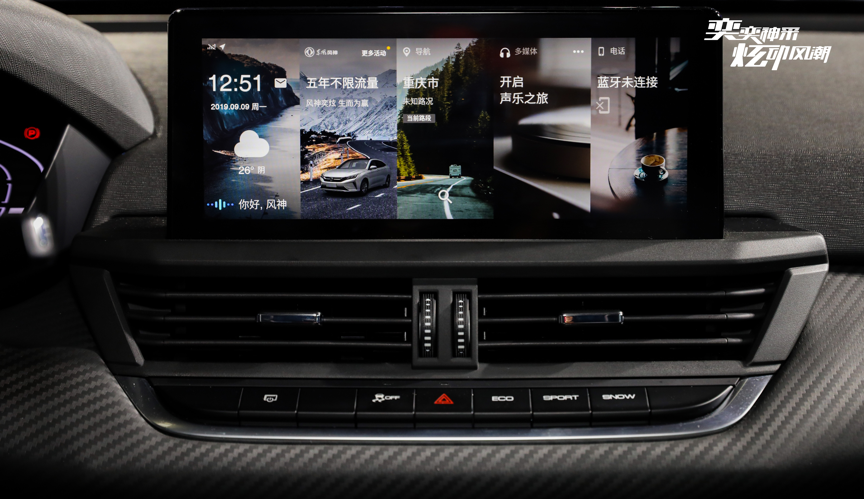 The Fengshen Yixuan, with the WindLink 4.0 Smart Cockpit on board, adopts the three-screen linkage design which creates multi-dimensional visual effects, and is supplemented with the E-Shifter which is unique in its class, thus bringing an extraordinary intelligent driving experience; it also provides personalized interactive services, such as smart card style UI, themed wallpaper, brand card and intelligent scenario mode, thereby creating a unique interaction space for the user. With the smart card style UI design, what is seen is what is available, hence extremely humanized and user-friendly interaction; also, the intelligent scenario customization features the automatic integration of local scenarios and services wherever you go, thus realizing the "scenario as a home screen / scenario as a service".
It' learned that this WindLink 4.0, co-built by Dongfeng Fengshen and PATEO, is completely different from the previous intelligent connectivity products in terms of not only the technical architecture and product experience, but also the extremely rich third-party ecosystems. It also marks a stride forward from the age of "one thousand interfaces personalized for one thousand users" into the age of "one thousand interfaces personalized for one user", in which the seat will be automatically adjusted to the exclusive position based on the different accounts; the scenario mode will also be automatically adjusted in accordance with user habits, so as to intelligently offer them more convenient services; and the exquisite pictures uploaded from the mobile phone on a single click can be set as the IVI wallpapers according to user preferences.
In addition, PATEO has also carried out innovations and iterations in the numerous IoV related technologies, thus bringing more ultimate intelligent experiences. Take the 360-degree panoramic image for example. Evolutions have taken place in an all-round manner, from SD to HD, from flat images to stereoscopic ones, endowing the vehicle owner with the God's Point of View – East / West / South / North / Center, every direction is within their grasp: the whole system is equipped with four 960P fisheye HD cameras; the 190° ultra-wide-angle lens perfectly achieve a 360° seamless stitching; the 2D and 3D can be switched freely based on needs; the perfect 45° God's Perspective offers a panoramic view of the surroundings, with the blind spots completely eliminated; at the same time, two sets of parameterized algorithms are specially set for images, enabling an intelligent switching between day and night, and guaranteeing the best image effect at any time; furthermore, the state of the doors (open or closed), blinking of the turn signals, rotation / rolling of the wheels, etc., can also be displayed, to reflect the real conditions of the vehicle; in the event of an abnormality, a smart reminder will be given to provide enhanced security guarantees.
PATEO Links AI and Automobile with the Most Cutting Edge Technologies 
During the R&D of the Dongfeng Fengshen WindLink 4.0, PATEO has integrated and made full use of the advantageous resources of all parties concerned, and given full play to its strong innovation capability. After a year of hard work by thousands of engineers, the matching of software and hardware is completed, the needs of Dongfeng Fengshen are integrated, and a win-win situation for automakers, eco service companies and integrated IoV service providers is finally achieved.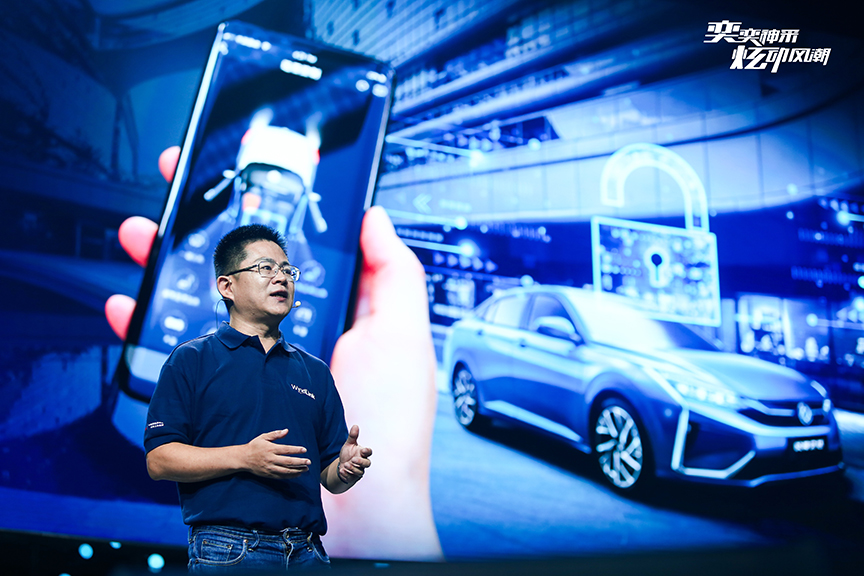 WindLink 4.0 has been able to "wake up everything", and realized "universal wakeup free empowered by voice control" and "scenario mode controlled by voice", therefore allowing intelligent and seamless human-car & human-scenario interactions. With the traditional wakeup steps eliminated from the vehicle control feature, operations like activating navigation, music, radio and A/C can be implemented at any time with no need to say "Hello, Fengshen" any more, thus making driving easier and safer. In a nutshell, what the AI-empowered voice system of WindLink 4.0 provides is the best natural language communication solution in a real-world environment.
This is, of course, not the end, but a new start. In the coming days, PATEO will continue giving Dongfeng Fengshen a boost, and unite with all major technical partners to promote WindLink 4.0 AI voice to continuously evolve into an ever stronger new species with the evolution of 5G & AI technologies.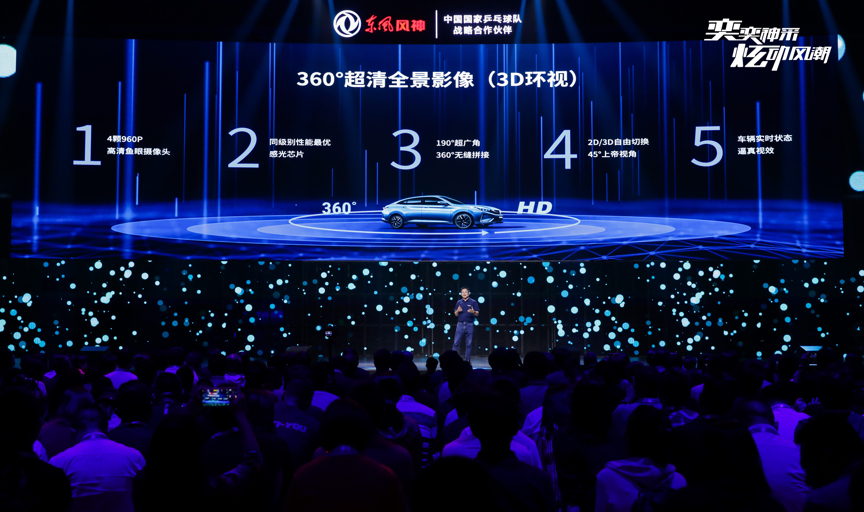 As the leading IoV enterprise in Asia, PATEO has always positioned itself as a connector between internet and automobile since its founding in 2009, to empower the traditional vehicles on basis of its own vehicle infrastructure, automotive electronics, communications, software, and cloud & operation services, to cover mainstream vehicle models in the future on basis of product / platform ideas rather than that of project delivery, and also to create new business models to share with automakers and the industry chain on basis of the tens of millions of active users.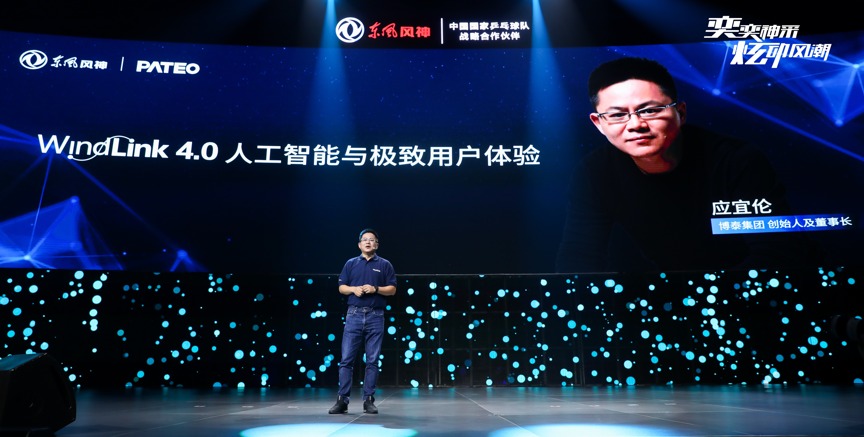 Ken (Yilun) Ying, founder of PATEO, believes that through subsequent iterative upgrades, the Qing AI 4.0 voice will become a human-like assistant product that can understand complex language and make the voice interactions with real people and in real-world environments more effective.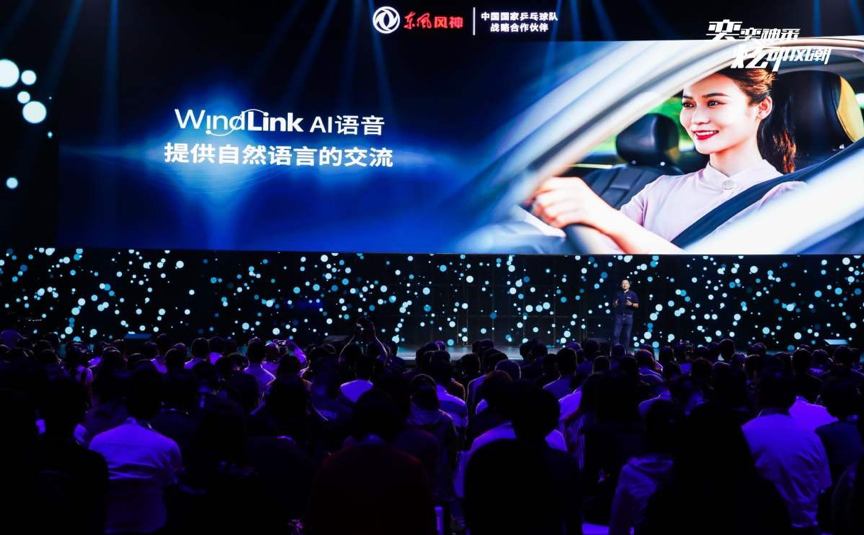 In the present day characterized by the iteration in technology and acceleration of innovation, opening, cooperation and sharing have become the core spirit of the times. The Dongfeng Fengshen WindLink 4.0 AI-empowered IVI system released this time, another case of the successful collaboration between PATEO and Dongfeng Fengshen, exactly exemplifies the openness of the cooperative ecosystems: strategic cooperation with the world's top on the tech ecosystem; covering all industries including hotel and travel in the service ecosystem; and more importantly, PATEO with its innovative capability can help Dongfeng Fengshen pre-deploy the APIs and ecosystems for the next-generation IoT environment, avoiding the limitations of a single ecosphere.
PATEO Brings All-Scenario Ecosystem & Intelligent Interaction Represents the Future of Cooperation
Nowadays, with the Smart City and intelligent transportation about to come in the next decade, cars will become a nerve ending in urban mobility, and mobility will disrupt the business model of the automotive industry. Only intelligence and interconnection could add endless space for imagination to the auto industry by virtue of AI, big data and cloud computing software & data.
As an entry, the PATEO WindLink 4.0 voice could not only hear clearly and understand a variety of natural languages, but also boasts the context-and-scenario-transition-based comprehension ability. In the future, it'll be entirely capable of conducting natural conversations with people by not only understanding what you say, but also identifying your emotions.
The release of Dongfeng Fengshen WindLink 4.0 marks the arrival of the age of AI application. This is only the first step in the development process of the Intelligent and Connected Vehicles (ICVs), whose prospects will be far beyond people's imagination. PATEO will continue collaborating with partners to make unremitting efforts to research and develop the even more powerful next-generation AI-empowered IVI system and realize the smart mobility goal!