Shanghai PATEO and CHERY LION Reach a Strategic Cooperation to Co-build an Intelligent Strategy
Jun. 20, 2019 in Wuhu, Anhui – The "Intelligent • Cooperative Future — CHERY LION Eco Alliance Conference" was convened, at which Shanghai PATEO, together with numerous leading enterprises in the industry, officially signed a strategic cooperation agreement with CHERY LION, marking their joining the circle of friends of CHERY LION, aimed to jointly surmount difficulties in the fields like future mobility, Smart City, 5G application, IoV user service, and Intelligent Vehicle (IV) network information security.

Yin Tongyue, Chairman of the Board, Chery Automobile Co., Ltd., is full of expectation for this: "Intelligent business, as the seventh largest corporate sector, represents Chery's future; and the core technologies and the strong ecosphere involved in it will usher Chery into a new chapter."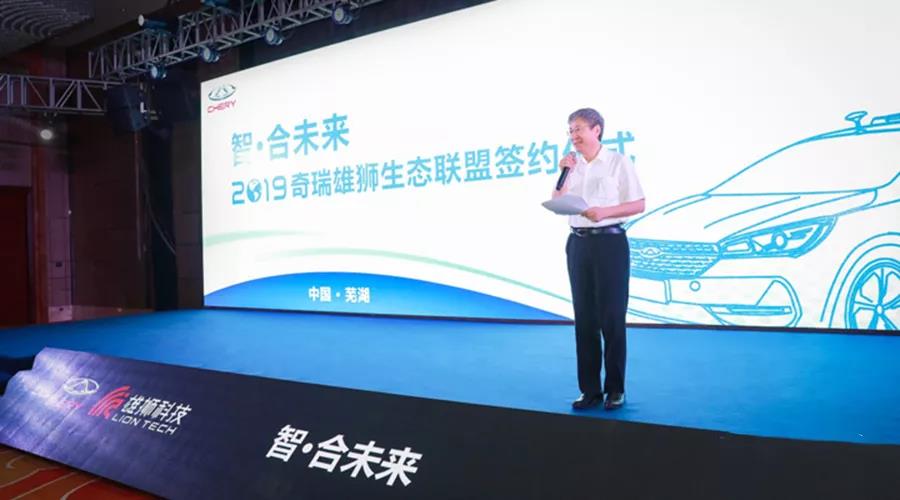 Yin Tongyue, Secretary of the Party Committee and Chairman of Chery Automobile, Is Delivering a Speech 
Shanghai PATEO and other well-known industry players take on the role of the LION "Forerunner", and commit themselves to tackling the various key and difficult IoV technical issues in the context of future intelligent mobility, and also to implementing the intelligent cockpit hardware development and application technology.
Strategic Collaboration between Shanghai PATEO and CHERY LION for Multidimensional Empowerment of IV
Under a circumstance where the overall automotive industry is experiencing a downward trend and undergoing great changes brought about by the Connected, Autonomous, Shared & Electric (namely, the "CASE") Vehicles, major traditional automakers and car manufacturing newcomers have been continuously increasing their input in the IV and future mobility fields one after another. This time, Shanghai PATEO joins hands with CHERY LION to enter into a strategic partnership, so as to co-invest in superior resources, co-build hardware & software protocol standards for intelligent cockpit, establish an intelligent cockpit alliance, form corporate standards for the standardization and systemization of the technical platform, collectively promote the implementation of projects concerning relevant vehicle models, and construct an intelligent mobility ecosystem from multiple dimensions.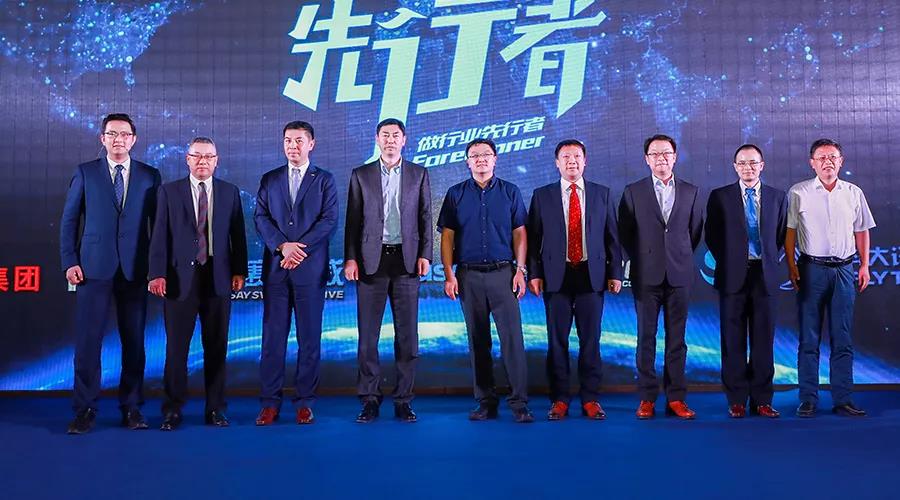 CHERY LION "Forerunner" Alliance
Shanghai PATEO — "Five New" Centered Innovation Service Provider & Industry Trendsetter
During its decade-long experience in the industry, Shanghai PATEO has always been leading the development of the industry, turning the IoV from a passive safety feature into a configuration item of a vehicle model. From the ultimate user experience centered products, to the hardware-software-cloud-and-ecosystem-based platform, then to the current middle office for enterprises to deliver services around the "Five New" major development trends as proposed by Jack Ma (namely, New Retail, New Finance, New Manufacturing, New Technology and New Energy), it continues to be the trendsetter of the industry. PATEO has reached cooperation with 30 automakers, covering domestic & overseas luxury brands, China self-owned brands and Sino-foreign joint ventures across multiple markets, obtained a full set of qualifications for the IoV operation in the China market, and become an IV & IoV enterprise boasting the largest capital structure & business scale and automotive customer base in Mainland China.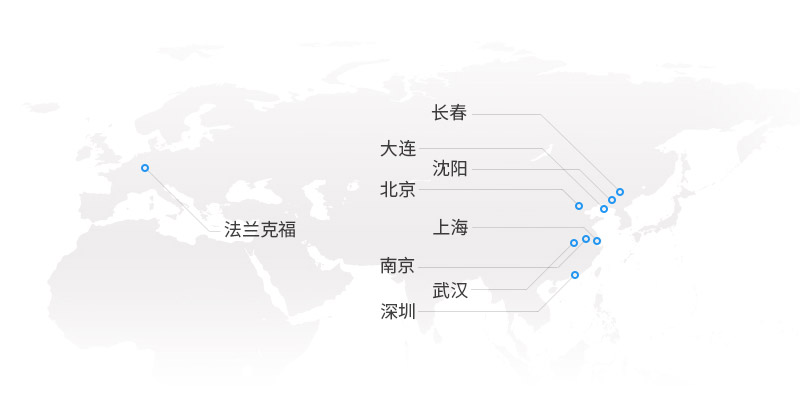 All these can be attributed to the focused reflection on and in-depth exploration into the IoV within the PATEO team, who holds that the age of in-vehicle infotainment is over, while the internet ecosystem has reached a high level of maturity; today, it seems that the license fee still has to be paid, but tomorrow, free access will come true; the team is also deeply discussing thousands of logic internally, and has gained a unique insight into the anticipation of the future trends in the IoV industry.
Up to now, PATEO has obtained 2,967 intellectual property rights (IPRs), 85% of which are invention patents, making it the enterprise with the most IPRs in the field, ranked fifth in the world and first in China. Similarly, here's another figure that is even more noteworthy: "Currently, 70-80% of the IoV talents are serving for PATEO", which probably best interprets the fact that PATEO is now a globally leading IoV brand with a wide business coverage.
It's believed that in the near future, the intelligent mobility ecosystem jointly constructed by Shanghai PATEO and CHERY LION will provide users with rich information interaction, personalized HCI / HMI and ultimate product experience, and thereby change people's mobility life.