The "Innovation, Change and Expectation" During the Decade of Shanghai PATEO in the Field of Smart Cockpit | CES Asia
Through this brilliant speech, we can clearly perceive the unique understanding that Shanghai PATEO has accumulated in the IoV sector, as well as its strong faith in it.
At CES Asia, William (Weilin) Lai, VP of Shanghai PATEO, delivered a keynote speech titled "Integration and Evolution of In-Vehicle System" during the speech session of the thematic forum of CES Asia 2019. Through this brilliant speech, we can clearly perceive the unique understanding that Shanghai PATEO has accumulated in the IoV sector, as well as its strong faith in it. PATEO's exploration and development in the field of smart cockpit, as well as its path of solid change making for many years have been highly praised by the partners and media friends that were present. From time to time, William's speech integrated PATEO's unique thinking on the commercialization and implementation of the IoV technologies in the future, while also igniting intense spark of thoughts on the site.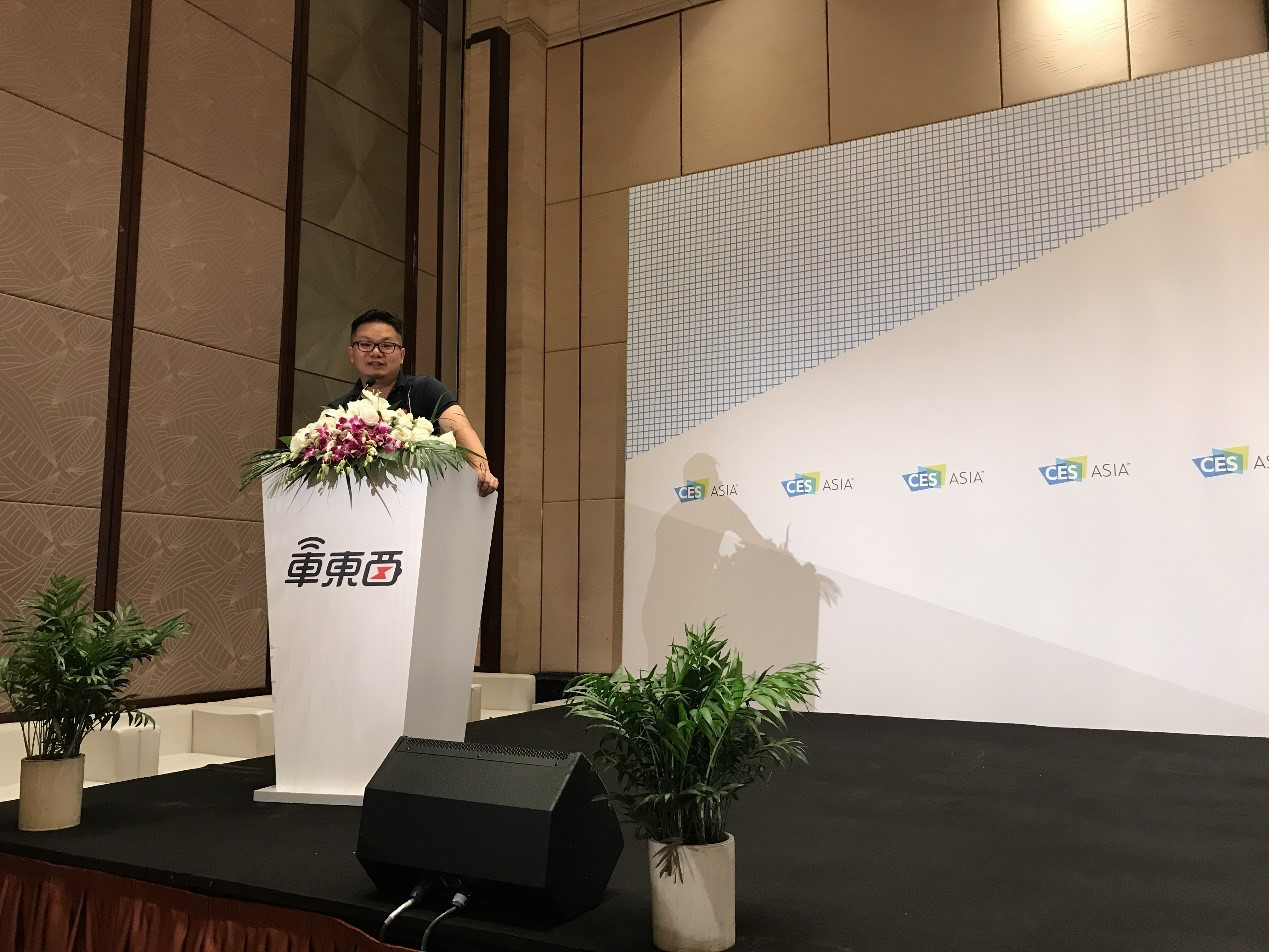 The IoV has evolved from a passive safety feature to a configuration item of a vehicle model, then to a product focused on the ultimate user experience, and ultimately a platform based on hardware, software, cloud and ecosystem. Ken (Yilun) Ying, founder of Shanghai PATEO, believes that "after years of development, the current IoV should be an enterprise's middle office centered on the 'Five New' service, while PATEO has been a trendsetter of the industry since its founding."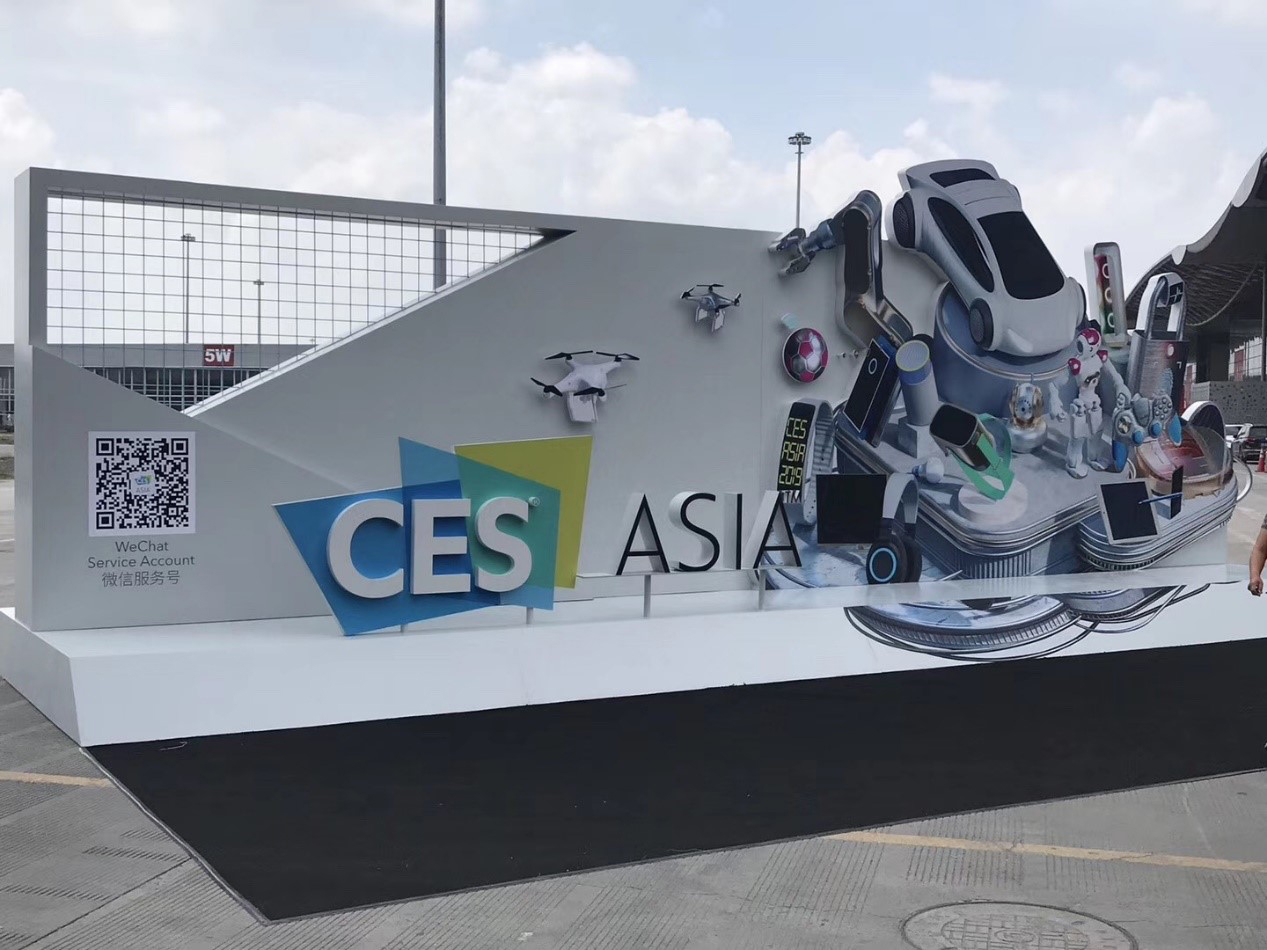 In the IoV field, the keyword "smart cockpit" has been staying on the list for many years without any decline in popularity. PATEO has also shared their point of view. While making efforts from the two aspects of maintaining the ultimate product experience and the continuous investment in platform R&D, PATEO brought forward the idea as early as half a year ago that the extraordinarily bustling IoV is only the 'beer bottle opener' to the 'Five New' capabilities of the auto enterprise in the future, so they deployed the two-year middle-office R&D and products in an internal technical workshop."
At the same time, PATEO has also revealed that it is currently making profound progress in cooperation with a respectable automaker. "In the next five years, the future of a vehicle enterprise may lie here." Ken said that PATEO is focusing on the IoV, to offer users products with ultimate experience and help vehicle enterprises create all-new business models by revolving around the "Five New", namely, "New Manufacturing", "New Retail", "New Finance", "New Service" and "New Mobility".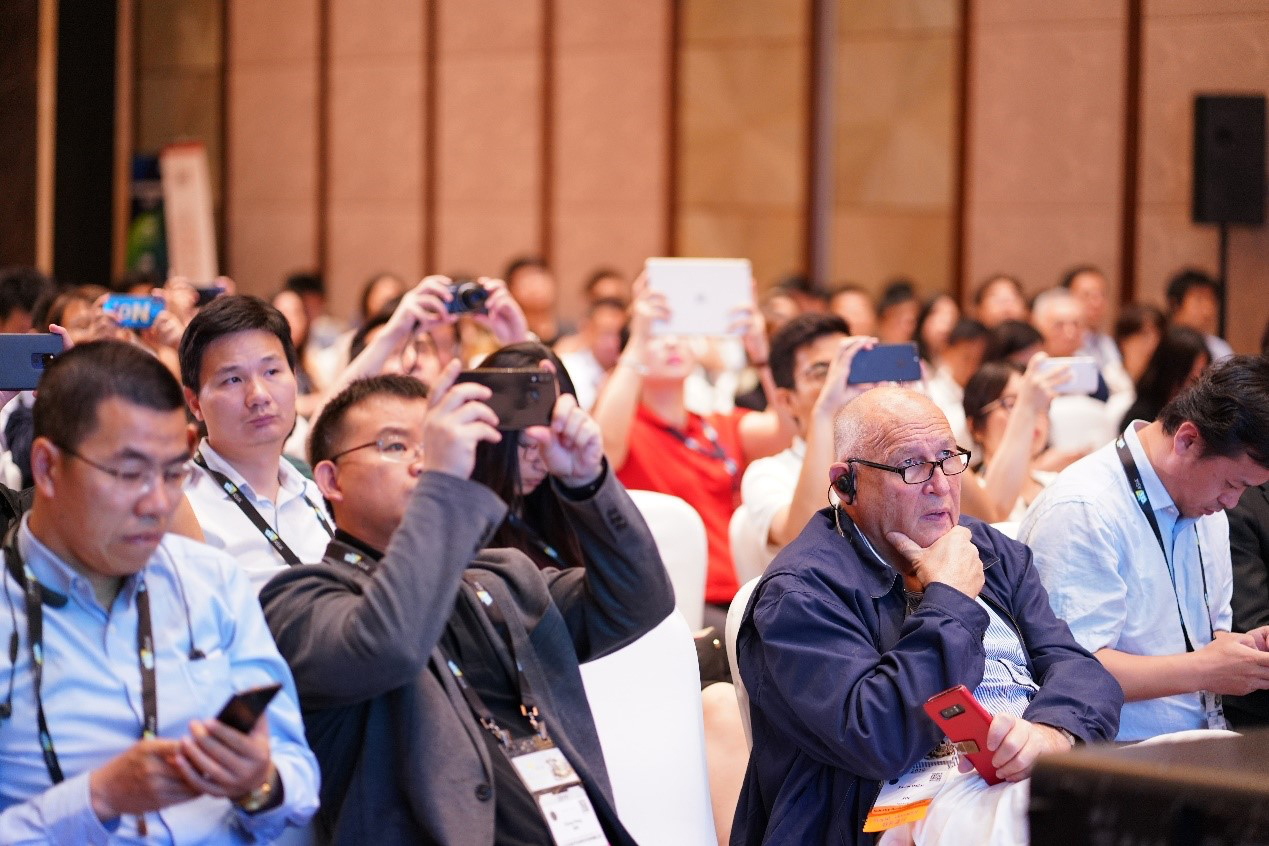 Back to the field of cockpit, Shanghai PATEO has put forward that "Qing OS has kept evolving, now to 2.0, and next we will launch the 3.0; allow for fast iteration of hardware to adapt to the development of software; large-scale cloud platform will evolve to the middle office service centered on our users while continuing to create commercial value, which is in fact very important."
Below is the transcript of the speech:
William Lai: I'm very grateful to the organizing committee and the media friends for your invitation. A lot of friends have come today, many of whom are our old acquaintances. Much appreciated! Today, I bring you the latest findings of Shanghai PATEO's research on the industry, and will share our latest products for your reference.
My topic today is "Integration and Evolution of In-vehicle Systems". You can see that the automotive industry is undergoing dramatic changes – from the original traditional OEMs to CASE (Connected, Autonomous, Shared, Electric), IoV and connected vehicles, then to eco aggregation, consequently, the internet ecosystem is further introduced into every aspect of driving life, and the ICT, energy and real estate companies have all been integrated into this big ecosystem. Under the present overall circumstances where the IoV or the intelligent network connection has become a configuration item of the vehicle, how should we promote our car sales?
This has raised another issue to our IoV industry players. In fact, this is what we are practising, around subjects like automaker, car sales and car user. We're convinced that in the next five years, only those with firm determination and fast execution and capable of transforming from the past will win out.
We have been practising the IoV since 2009. Back then, the theme of the IoV was security, and the entire industry was mainly built around security, but China's local market was insensitive to services in this field, therefore, PATEO targeted infotainment, aimed at using information service to break the information island in the vehicle.
As 2014 approached, everyone considered the IoV an emerging industry, but with a very long cycle. What was the theme at that time? We could see that many enterprises in Shenzhen took the aftermarket installation path, but we chose the factory installation path by firstly conducting cooperation with iFLYTEK on voice and then deeply cultivating the factory-installed Amap products for SAIC models.
Afterwards, from 2014 to 2015, everyone felt that the aftermarket was bleak, and the theme became cell phone interconnection, as everyone found that the development of the cell phone was much faster than the iteration of the vehicle-mounted devices. During this period, PATEO intensively cultivated first the cloud-centered platform, then productization.
Then from 2015 to 2016, what was the theme then? – Vertical internet. There were two giants standing by each major OEM, one is iFLYTEK, the provider of the best voice solutions, and the other is Amap, the provider of the best map solutions. In our view, this should be called "aggregation of the ecosystems", because users needed services more than simple applications.
Next, the period from 2016 to 2018 again saw great changes. With the transformation of traditional OEMs and the emergence of new car builders, powerful subversion was taking place in the industry. We told customers that we deeply felt that the IoV had turned from a pure product and an item on the configuration list in the past into a beer bottle opener and a standard configuration item for the OEM to create value and monetize corresponding business models by centering on the user instead of the customer, hence our practicing New Retail, New Insurance, New Mobility, etc. step by step, which was in effect based on our profound grasp and understanding of this industry trend. Given such an important change in the economic circumstance, how to pinpoint the future direction? This represented one of our significant understanding.
What used to be called "Car on the Internet" by the automakers has now changed into "Smart Car". To our understanding, this suggests that car is not in the traditional sense any more, but more serves as a mobile information center. You could find that an increasing number of enterprises, including internet companies represented by BAT, Huawei as well as the seemingly irrelevant insurance companies, have been integrated. This will become a particularly positive trend. But, for all that, beneath the integration, the key lies in the data and your ID; only with data at hand, can you enjoy the huge commercial value that we will subsequently bring to you.
Another important point is that if you want to change users' habits and improve their experience, continuous iteration is a must. To do that, you have to turn your customers into your users. But how to do this? We know the vehicle owners usually stay in the car for two to three hours per day at most, so this question is worthy of deep reflection.
We should put ourselves in our users' shoes, to improve our R&D, use the environment created by the IoV, and enable more touch points to reach our customers, so that they may become your users. Later I'll give a chapter presentation to introduce a new product form of us, called "cell phone-based IoV". Here I'd like to remind you that what we call "cell phone-based IoV" is different from "cell phone-based internet". There may be a product release conference at the end of this month to launch this revolutionary product form.
Changes, be it in the product form, service, user experience or the variety of mobility options, present a significant challenge to the various business areas of our company. To meet such a challenge, Shanghai PATEO has made meticulous preparations: over the years, we have been increasing the R&D investment, and about 80% of our employees are R&D talents, whom are especially cherished by Ken, the founder of our company. This is known to many of our friends in the industry.
Firstly, how could my hardware be adaptive to or adapt to this development?
Secondly, we have been committing and dedicating ourselves to the automotive OS. You know that our Qing OS has been evolving; now it has evolved to V2.0, and next the V3.0 will be launched.
Thirdly, large-scale cloud platforms are gradually evolving to middle office services.
Another key point for us is to figure out how to constantly create commercial value by revolving around our users.
We are planning our own products based on consideration of these changes. We may not see eye to eye with our peers on this, so I'd like to share with you. In fact, we have already been implementing two very important projects for two major car manufacturing groups. I believe they will be unveiled soon. In my opinion, it's a revolutionary product form, divided into such major segments: first, Qing Core plus; second, Qing Mobile plus; and third, AI, containing multimodal recognition and especially the most essential OS & cloud platform settings.
Fifthly, how to be user centric? How to set up your account system? And how to build point system to bring benefits to users? This involves a crucial business model design step.
The sixth point is Qing Service. How to link the lots of data in the vehicle together, be it connected or unconnected, to provide corresponding services for my users? Later I'll share this important topic with you. We are now working with a powerful partner on an insurance solution that has been achieved.
Beyond that, as you may have seen it, we have made an innovation to the New Retail model around the several big new trends, and are piloting it in Nanjing with an OEM. Another two key points concern the mobility area.
Let me go back to the first point. Given the limited time, I will speak a little bit faster. If you need to have a discussion later, you can all come to me. That's OK. Speaking of Qing Core Plus, there is actually a key point of view that all of our current cockpits are relatively simple in terms of the configuration that's focused on the instrument cluster, the center console and the front passenger screen, which are all implemented from the perspective of assembly. What are the additional focuses? That's our movie, music and entertainment information. Everyone can see the three things on the mobile phone: the first is
*
messages - everyone's
*
messages is actually different; the second are the photos you take - everyone's photos are different too, which record the dribs and drabs of your life, and are very relevant to you. For this screen in our car, we have already talked a lot about its personalization feature. Regarding the other screens, do the contents and settings meet the needs of the front passenger? Are the two back seat screens able to display what the driver needs? Actually not. We prefer to target at several modes that include one person, multiple vehicles; one person, one screen; one HU, multiple screens; and multiple screens, one person. We will design our products according to the change in the way you interact. For example, after the driver is linked to my cockpit via the mobile phone, the driver related content will be presented, while the front passenger seat, which we refer to as the "queen's seat", will recognize that you are the queen through the cell phone-based IoV, and then make adjustments to turn it into the queen's cockpit. This is designed around the dribs and drabs of your life.
In the meantime, after you leave, your information, your personalized settings, will all be saved through either the cloud platform or the mobile phone. Our designs are in line with the all-new mixed mobility solution, which is a very reliable way to travel. For example, concerning the three very personal services on the mobile phone, you can see a weird phenomenon – why does it come with four Wi-Fi antennas and four microphones? We want to create a personalized living space for the user, which is exclusive to you. For example, the driver, the front passenger, the rear seat passenger and the child actually need a completely different user experience. We really start from the perspective of user interaction, and think from the perspective of product definition, to design the corresponding hardware, some of which are equipped on high-end vehicle models, such as multi-vocal-range sound production, leading to a relatively high cost. This is generally the case.
Then, there will be corresponding product forms, such as my IVI, such as personalization. This is where our hardware configuration design is different from yours.
Then, we have what is called the Qing Mobile Plus. There is a problem of mismatch between the life cycles of the automotive hardware and software. One of the most important innovations in our current product form is the reasonable distinction between and integration of the two. This is actually a very important point of view. What do we use in the first place? It's not the mobile phone connectivity, but rather the computing power of the mobile phone. Now you have a lot of work to do that involve visual recognition, which is very resource-consuming. You have one of the latest hardware, i.e., your cell phone, which is constantly iteratively updated, so you can always ensure that your product will remain on the cutting edge.
Another very private consideration is that the mobile phone is actually a very private belonging of yours, which helps create your own living space through your exclusive connection, while allowing you to feel the seamless connection and enjoy the seamless experience. You will have the feeling that you are not using the mobile phone, but rather the computing power of the phone. We have incorporated several very important features in it, such as my Key, i.e., the Bluetooth Key. Everyone knows that there are two things in the pocket of a person. I may take nothing with me, but you will probably take the mobile phone, and usually the car key. Why does the car key have to exist? In fact, you can definitely use the mobile phone key to replace it. Also, with regard to the App ecosystem, the mobile phone has actually created abundant ecosystems for you. Why had we always been working on music and navigation contents in the car? Many internet companies disdain to do the in-vehicle contents. Now, most companies have well prepared the movie, music and entertainment for you, so you can do this part well on the basis of the mobile phone ecosystem, including the information ecosystem.
And, there is also the IoT, as well as the entire mobile phone ecosystem. Later, we will have a press conference on the cell phone-based IoV in Nanjing, where there will be a grand presentation. I can guarantee that your car will always access the latest user experience within ten years, which is centered on the user 24/7. It's different from the traditional sense that you spend a lot of money on the cockpit, possibly CNY 10,000, but in fact only stay in the car for two to three hours. This is actually a very important innovation made by us - how to perform 24/7 user-centric operation? You have multiple touch points to reach your users, to truly turn them into your customers.
The products we are creating now integrate vision, voice and gesture, including multimodality. Also, at Auto Shanghai 2019, we made a joint release with AISpeech, which though cost a lot, allowed us to possess our own core capabilities in ASR and NLU, and this is on our big platform.
In addition, we have integrated Apple's Siri voice system into our platform, along with the voice system of Huawei mobile phone, and the Tencent voice system that we are now accessing. To put it bluntly, I want to tell you that what we'd like to do is to create an intelligent platform, so no matter which voice provider you are, cooperation is always possible through my platform. Why do we have to spend a lot of money on such a thing? Take voice for example – in our earliest cooperation with iFLYTEK, our Product Planning Dept. completed the product, while iFLYTEK worked on the voice. Later, for the data access during our collaboration with Nuance, a lot of data was in our cloud, we knew which voice was not accurate, which dialects had a low recognition rate in Mandarin, how to correct it, and which user words were not responded to. After that, we established connections to a number of third-party APIs, such as Ctrip and TravelSky, with very fine granularity that is as detailed as flight altitude, outside temperature, as well as landing time and location. However, many voice companies did not offer the feature, so all of them turned to us for calling content and data APIs. Then, when we were working with Baidu DuerOS, we used the AI capabilities, including the speech understanding capability, to realize cloud-cloud connection of the mass computing of large companies. We can access the voice of any large internet company, and then distribute it through a judgment mechanism. Some time ago, we negotiated with AISpeech over in-depth cooperation, in which the voice platform would be deployed in our private cloud, enabling us to truly possess the ASR and NLU capabilities, which means the all-around core capabilities from planning, content, data and API to iteration, as well as the very important multimodal interaction capability in the future.
If you go to the CES site, you will see pretty much the same products made by those several voice companies, with obvious homogenization, but what a vehicle manufacturer needs is not such homogeneous stuff. We prefer to offer them the capabilities of in-depth customization and personalization. If you don't possess such capabilities as ASR and NLU, the so-called personalization will be mere empty talk. This is one thing that we are pondering over. Moreover, be it gesture recognition or visual recognition, what we really need to do is to integrate and crosslink a variety of different interactions at the most vertical depth, to realize an authentic approach to interaction. Let me give you an example – we now offer the air travel and the Maoyan ticketing features. "I'd like to watch the Avengers 4: Endgame." "Are you sure?" "Are you sure you want these rows?" "Are you gonna take it?" So, it confirms with you layer by layer. If I carry over the layer-by-layer confirmation logic from the mobile phone into the vehicle, it will not comply with my habits. I want these seats, and I'd like them to be reserved within three steps. So, this requires gesture, image or voice to concurrently interact on the same path. If you don't have a platform, you will not be able to make it. This is the multimodality that we need. It's only from this perspective and with such an integration that the OEM-required AI capability can be built.
Still, if you want to develop AI, vision will be indispensable. Mainly, we need to add a lot of cameras, both inside and outside. First, you can see we have many cameras on our hardware configuration list, including four interior ones and two exterior ones. Only by integrating the best-in-industry technical capabilities into your products can you create unique and distinctive products for your users.
These are the various basic capabilities that we need, to support this platform in the future. There are a few points that are basically very clear to us. One thing worth mentioning is the OTA capability, which relies more on the product form. For example, if you buy a Mercedes-Benz E200, can you upgrade it directly to the E300 through OTA update? This can be done via firmware update, so it is one of the huge benefits that the vehicle offers to the user and the consumer. This is just an example. There are more parts in the car, and your hardware is actually similar, so that you can really achieve the New Manufacturing model.
This is the Membership focused on your users. In fact, the business model is not complicated at all, but just around us. For example, if you top up, I can offer you a 40% discount. No top-up, no discount. Also, when you are enjoying the Mi Video App or the Mi Box, if you cannot watch this movie or the movie is only available with iQIYI, there is a QR code for you to scan, or a quick mode for you to use. The business model is very simple, but how do we design the corresponding scenarios centered on your users? This is what we have to profoundly think about, and a point that we are intensively working on in the membership system by revolving around business performance. 
This is Service. It is very important to carry out user data mining in an in-depth manner. Recently, we have been communicating with several traditional companies, who seem to have nothing to do with our IoV, such as Brose and UMC. Everyone thinks that these companies are totally irrelevant, but you know that they have accumulated huge volumes of data, which are not disclosed to us, or are put aside without being properly utilized. For example, before a vehicle is launched, it needs to go through a crash test, during which the dummy is subject to varying levels of injury. So, can we make use of this data to provide users with corresponding services? This is actually possible. Also, we can include more sample data of the vehicle and the crash.
One of the very important things around your user scenario is the insurance that we are now implementing with several automotive OEMs. Everyone knows that Ping An is actually a very, very good company, a great company. We can see that there are many categories of insurance in the Ping An HCZ App, but no one is sure whether it is able to really reach the user. For example, when I'm going to travel somewhere in Suzhou, I know you'll travel a long distance, then can I offer you a long-distance insurance, a travel insurance, or a flat tire insurance? So around the user data and the user scenario, we are able to reach the user. This is actually a very important point in our service.
This is the New Retail. You can pay close attention to it during the 618 Shopping Festival. As a matter fact, we are already doing it — we have already started trials in Nanjing. Everyone knows that the traditional customer acquisition cost is very high — each customer costs about CNY 1,000. Through our NPS (Net Promoter Score) system, the customer acquisition cost has dropped to more than CNY 60. You all know that the 4S stores are having a tough time now. So, this is more about the New Retail model.
Besides, we need a new incentive mechanism that motivates our vehicle owners to recommend and expose your vehicles, so that you can get more users. For example, you recommend your car to your friends by taking a photo or a video clip. No problem, I can give you the corresponding points as a reward. Or after you expose it on Douyin, how many likes do you get? One million, or one hundred thousand. Then, you will get the corresponding accumulated points. Or your mileage is 50% more than before, then there will also be a corresponding accumulation of points. The implementation of more features needs strong support from the middle office system. I welcome every of you to follow up on the cooperation model between the automaker and us during the 618 Festival.
Our vehicle is user centric. We can provide a mobility platform, and we also have a dedicated company in Beijing that operates mobility platform. What's more, there's the Qing Flexible Driving mode. Especially in Beijing, Shanghai, Guangzhou and Shenzhen, many people own a car with exclusive property right. This mode can give you access to the cell phone based IoV channel as well as the dedicated iClub channel. It is expected that by around 2020, everyone will see the emergence of such a mobility mode. These are actually a new way of thinking about our in-vehicle system in the current context, which might be a bit different from your point of view. Thank you very much!