The IP Circle | PATEO Makes the List of "Top 50 New Powers of China Automotive Hard & Core Technology"
On Apr. 28, the "2019 Top 50 New Powers of China Automotive Hard & Core Technology List" by China Automotive Intellectual Property Investment & Operations Center was released, and Shanghai PATEO secured a place on it.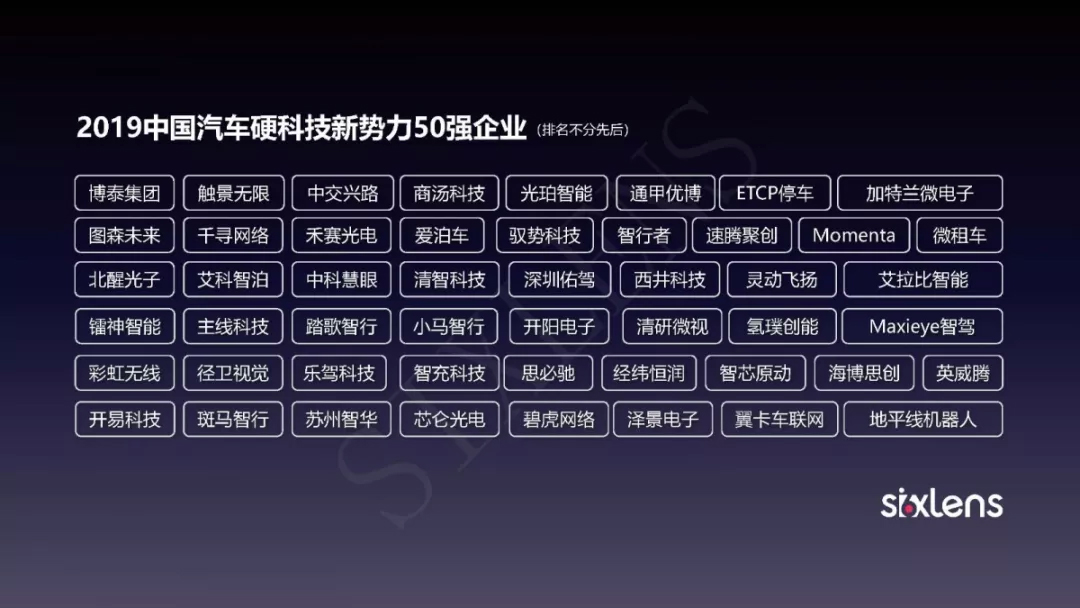 With the sudden emergence and accelerated advancement of the Science and Technology Innovation Board, the dividends of technical innovation have begun to show, and China has ushered in a new wave of investment in science and technology innovation. Based on its self-developed Sixlens Platform (www.sixlens.com) and using the ICEE hard & core technology investment rating model, China Automotive Intellectual Property Investment & Operations Center has conducted the hard & core technology investment rating by industry segment, with a total of 160,000 Chinese companies as the target, including the startups now seeking equity financing and the enterprises registered over the past five years. This time, the short-listed enterprises can really be described as "one in a million".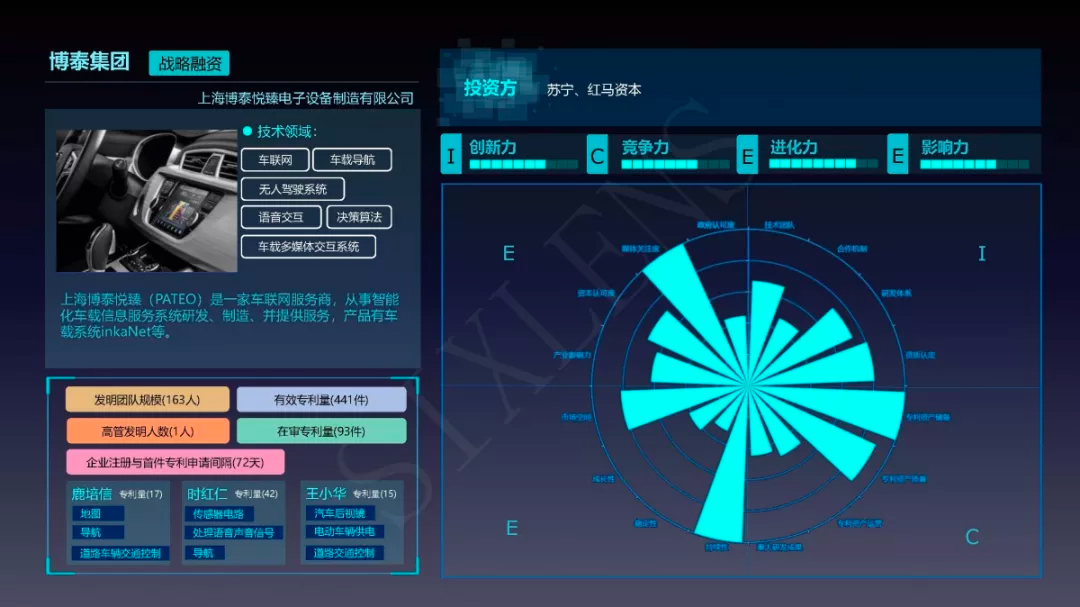 As a matter of fact, this is not the first time that Shanghai PATEO has appeared on an international or national authoritative list. As early as Mar. 28, Shanghai PATEO made the second selection list of the Leading AutoTech 50 companies in China released by KPMG, demonstrating its strong core technology capabilities, vast customer resources, excellent user experience, numerous in-depth partners, international advanced level of IP & innovation capabilities as well as its distinctive leading IoV services and products.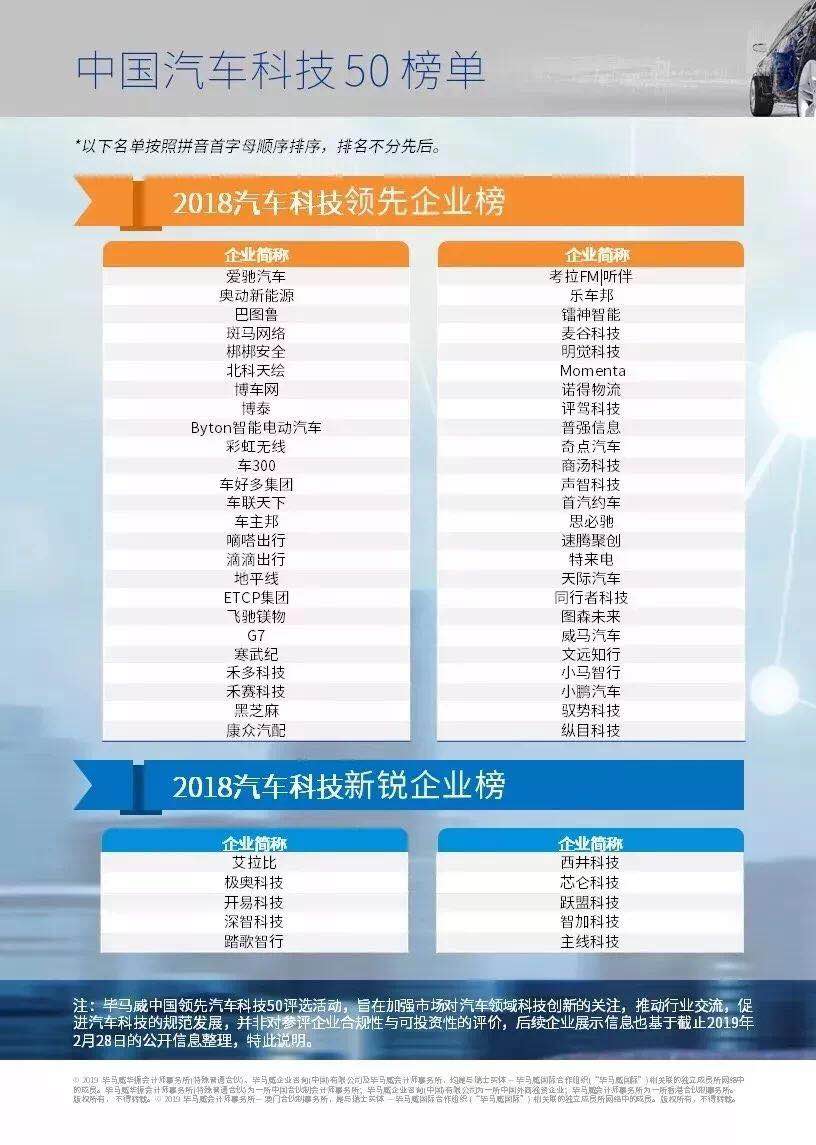 A Retrospect of PATEO's Path to IP Characterized by Forward R&D
For Shanghai PATEO, innovation is the DNA of the enterprise, followed by 100% execution – from innovative ideas to the executive ability that can truly help bring changes in the industry step by step.
For automakers, they need services that allow for customizable features, as well as controllable data, product planning, iteration, personalization and platform, while patent data is an important criterion for measuring technical innovation.
As the largest IoV company in China boasting the widest customer coverage, the most in-depth business, the greatest number of IPRs in the field and the strongest delivery capability, Shanghai PATEO's client base covers many auto manufacturers, ranging from luxury brands and joint venture brands to Chinese brands.
At present, Shanghai PATEO's "circle of friends" has gathered the five major state-owned vehicle companies - FAW, BAIC, DFM, SAIC and Changan have all reached business cooperation at different levels with it.
It is worth mentioning that according to the data released by AutoPat, the "Global Automotive Patent Database Service Platform", as of Jul. 31, 2018, PATEO ranked fifth among the top 10 enterprises by number of ICV patent applications in China. 
Also, let's take a look at another set of data: among all Chinese enterprises, who are truly working on the R&D of intelligent and connected vehicles (ICVs)? As of Jul. 31, 2018, PATEO ranked 1st among the top 10 independent Chinese enterprises by patent disclosures in the ICV sector. That is to say, PATEO securely ranks number one among independent Chinese enterprises, and number five among worldwide brands in China.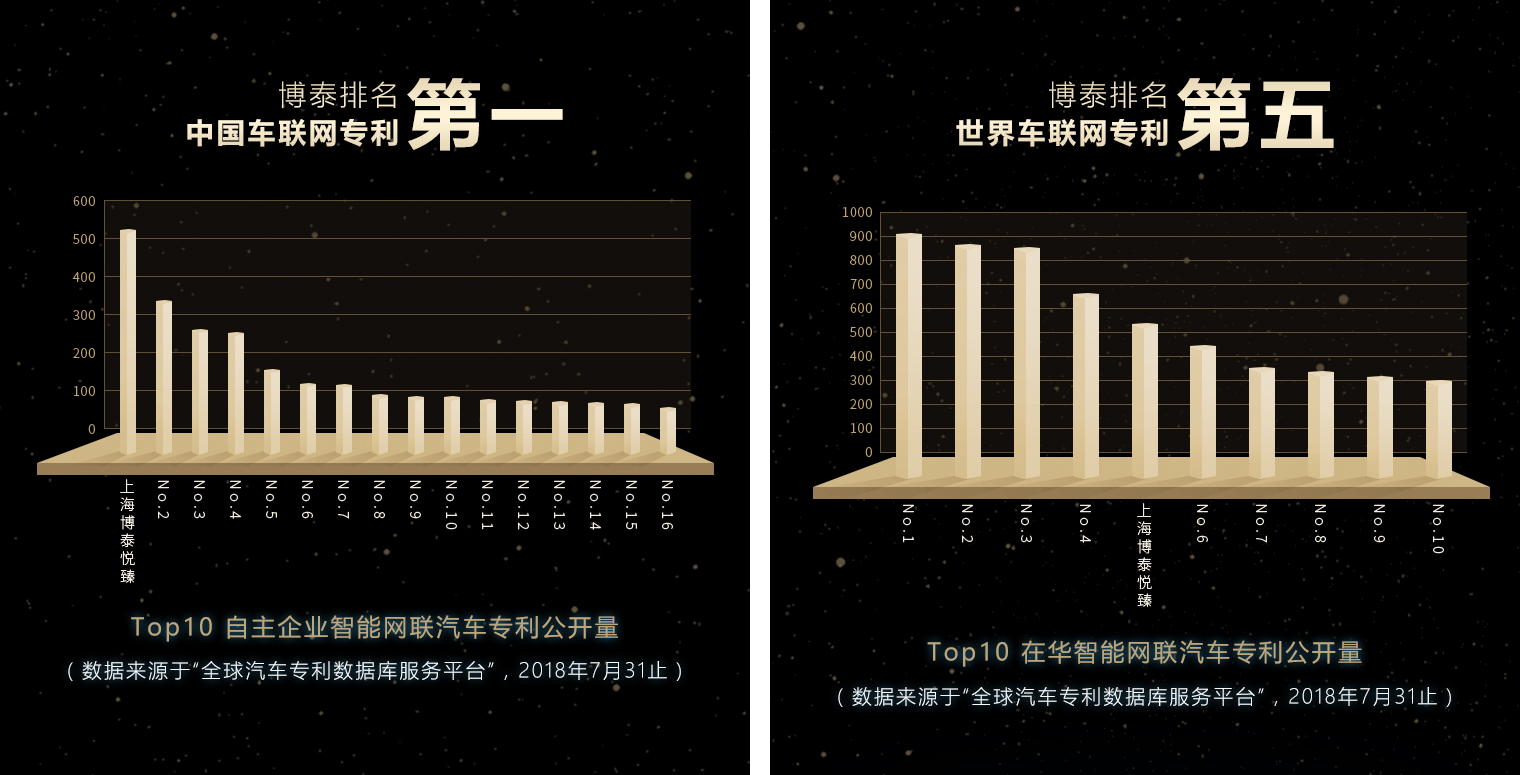 PATEO owns a total of nearly 2,967 patents, and has accumulatively invested CNY 1.2 billion in R&D over the years, with a continuous input of 30% of its annual revenue in the future.
As a National High-tech Enterprise and one of the Shanghai enterprises with IP advantages, PATEO has successively undertaken the various national and shanghai municipal science & technology and industrialization projects, including National High-tech R&D Program of China (863 Program), National Key Technology Research and Development Program, Electronic Development Fund (EDF), a major special project of Shanghai Strategic Emerging Industries, a special project for software and integrated circuit industry development, and a major special project of Shanghai "Science, Technology and Innovation Action Plan".
In the future, Shanghai PATEO will continue to adhere to the core concept of "Ultimate Quality, Ultimate Experience and Ultimate Interaction", and work with its multiple in-depth partners to jointly expand the "Five New" businesses of "New Manufacturing", "New Retail", "New Finance", "New Service" and "New Mobility" by leveraging its strong core technology capabilities, internationally leading IPRs and innovative capabilities, and thus help automakers create an all-new business model.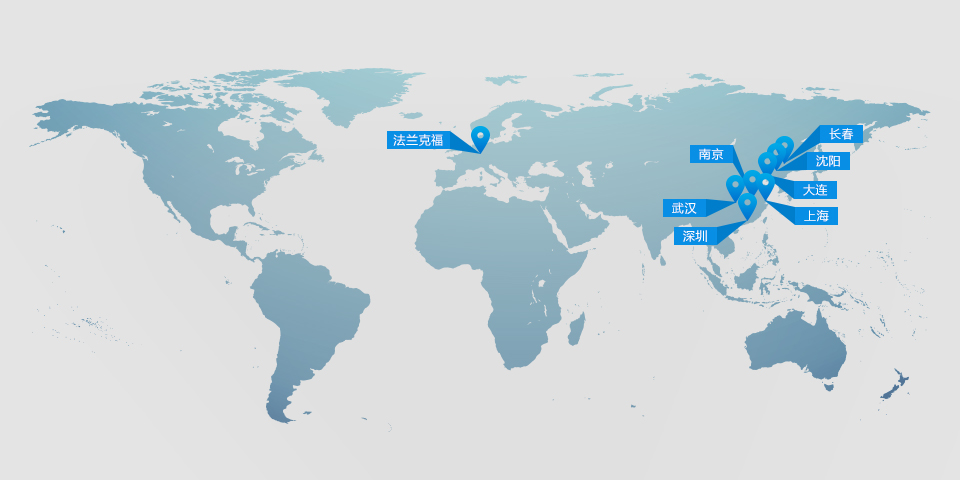 The Diversified Layout of Shanghai PATEO
To fulfil the growing orders of automakers, Shanghai PATEO is also intensively recruiting. If you are our tea, please come into our cup.