The Way of Survival of BATH upon Entry into the IoV Industry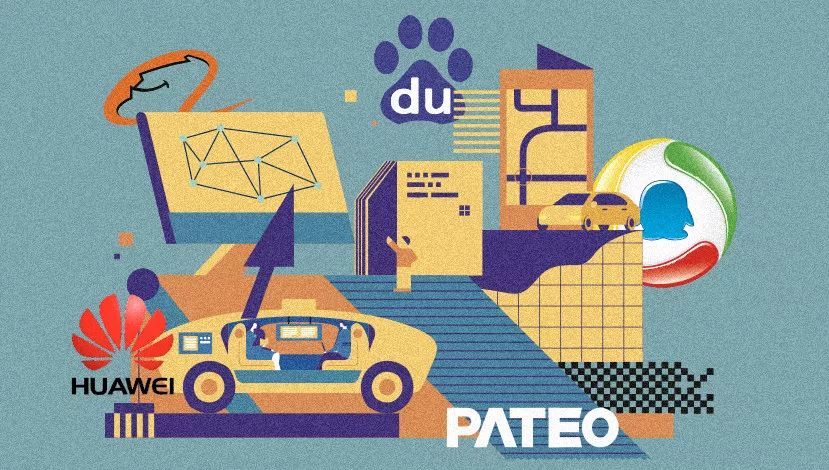 Since its real start in China in 2009, the Internet of Vehicles (IoV) industry has experienced a ten-year development process, and is gradually becoming a new hot spot for global innovation and a commanding height for the development of the automotive industry.
The IoV industry chain mainly includes terminal software & hardware providers, telecom operators, vehicle manufacturers, Internet vendors, third-party IT providers, industry application providers and customers of the industry, involving chips, OS, voice, maps, cloud computing , AI, big data, security, payment, 5G & V2X, unmanned driving and many other fields.
From a manufacturing perspective, those located midstream and upstream of the industry chain include component / communication equipment / automotive electronic system suppliers, and downstream are mainly vehicle manufacturers, including traditional auto enterprises and connected car companies.
In addition, the IoV industry chain also involves a large number of service industry roles, such as map software & data / communications service / in-vehicle software providers.
With the rapid development of autonomous driving and IoT technologies, the IoV has become a new hotly contested battleground for innovation in science & technology and industrial development at home and abroad. With the IoV technologies evolving toward intelligentization and networking, such key technologies as onboard operating system, new automotive electronics, in-vehicle communication, service platform and security have become research hotspots.
The onboard display and mobile App are the two most important carriers of the IoV, while the AI-powered voice interaction is changing the entrance to the IoV. The dialogue-based vehicle command and service wake-up features could activate the telematics services by saying them out during driving, while ensuring the normal driving is not affected.
The upgrade of the interactive entrance will bring about the upgrade of the IoV industry.
Firstly, the IoV can be directly involved in the driving process to achieve precision navigation and AR navigation through voice control.
Secondly, the vehicle owner can enjoy more services and may even consume by using in-vehicle payment, in-car e-commerce and others during the driving process.
Such an upgrade of the entrance is based on a large amount of AI technologies and solutions, for instance, speech recognition, semantic comprehension, knowledge graph as well as services and products behind AI technologies, such as cloud computing, map, payment and e-commerce.
However, none of these capabilities is what the auto companies and their traditional supply chains are adept at. Therefore, whether they would attempt to build a new IoV system or purchase the upgrade solutions from suppliers, their basic AI capabilities will still have to be acquired from cloud computing & AI giants.
Internet and technology companies such as Huawei, Baidu, Alibaba, Tencent, PATEO and iFLYTEK have, one after another, cooperated with major auto companies to make concerted efforts unto the IoV, forming a new situation in this field.
During the upgrade of the IoV industry featured by AI-powered voice interaction as the entrance, all auto companies must cooperate with the technology giants, with the only differences lying in the way and depth of the cooperation.
That being said, the first and foremost use of the car will still be driving, not AI or Internet, and the IoV technologies will ultimately be implemented in the car. Although the Internet giants are playing a leading role in the current development of the IoV, it will still be the automakers that will finally put the IoV technologies into practice, while other related enterprises will more serve as their partners, to help accelerate the implementation of the IoV.
Auto companies and Internet firms have different focuses in terms of the IoV: the former are concerned about and take into consideration the security, technology confidentiality and manufacturing cost, and are not open enough to the IoV field; while the latter pay attention to rapid iteration, hoping to leverage the software advantages to improve user experience, and expecting the former to be more open.
Due to such differences in understanding, the development of the IoV has encountered some obstacles:
For example, the technical standards are not uniform. So far, there's no national standard for the IoV interface. Therefore, automakers, Internet companies and science & technology enterprises customize their own IoV terminals according to their own needs, thus resulting in different external vehicle interfaces and automotive protocols & standards, as well as non-uniform applications.
Another example is the discrepancy in the understanding of business model. Some automakers see the IoV as a way to enhance brand image and promote marketing, some consider it a means to bring direct or indirect profits, while others deem it to be the entrance and foundation for building an industrial digitalization service ecosystem, hence a variety of paths to the development of the IoV.
But most importantly, in spite the fact that consumers have realized that the IoV can bring about great changes in their life as a car owner, and are willing to accept these changes, the current IoV terminals are still not easy to use and full-featured to bring consumers a particularly perfect experience. Therefore, everyone is taking a wait-and-see attitude to the various hardware, applications and value-added services.
Despite the obstacles faced in the IoV field, its development prospects are still worth anticipating due to the dual drive of policy and market.
First, in the near future, the standards for the IoV will be unified, and uniformly prepared by the state due to traffic safety concerns. Participation in the formulation of standards will seize preemptive opportunities in the competition.
On Jan. 5, 2018, the Intelligent Vehicle Innovation & Development Strategy (Draft for Comment) drafted by the National Development and Reform Commission (NDRC) after organized research was released; in Mar., the Ministry of Industry and Information Technology (MIIT) issued the Key Points for the Standardization of Intelligent Connected Vehicles in 2018, proposing to give full play to the role of the standards in promoting the structural reform of the supply side of the ICV industry.
And in Jun. of the same year, the MIIT and the Standardization Administration of the People's Republic of China (SAC) jointly issued the Guidelines for the Construction of National Internet of Vehicles Industry Standard System (General Requirements), the Guidelines for the Construction of National Internet of Vehicles Industry Standard System (Information and Communications) as well as the Guidelines for the Construction of National Internet of Vehicles Industry Standard System (Electronic Products and Services), aimed to further promote the standardization and normalization of the IoV industry. By 2020, China will basically establish a national IoV industry standard system.
Second, with the upgrade of the IoV entrance, the application will be more abundant. The core of the technological breakthrough lies in whether it is possible to use the existing AI technology to complete the upgrade of core driving experience and establish a market position for AI and the IoV.
Tech giants, service providers, automakers, component manufacturers and supply chain enterprises all play an important role in the IoV industry chain. How to integrate the needs of all parties to form an IoV system that can meet the individual needs of car companies is an urgent and pressing issue to be addressed, and also indicates the direction toward which the IoV giants are making an effort. To make your future IoV business colorful, delightful and interesting, you must position yourself correctly and find a development path that suits you. Therefore, all aspiring companies have developed their own IoV development strategy, and will further form their own IoV ecosphere in the future to support long-term development.
Next, let's take a look at what these enterprises that are influential in China's IoV circle have done.
HUAWEI
Characteristics: Pursue the integration of "cloud, management and end"; empower the transformation of car companies; step into the automotive sector with information and communications capabilities, the field of its expertise, as the entry point; mainly oriented towards IoV solutions and intelligent driving; and aimed to work together with auto enterprises, government, and related eco partners to build an open IoV ecosystem.
Layout: Huawei believes that the core of the IoV is security, efficiency and experience. OceanConnect, its IoV platform, provides connectivity / data / ecosystem / evolution enablers for the transformation of automotive enterprises, leverages the capability of a global public cloud deployment to meet these enterprises' global business operation requirements, collects and analyzes big data such as vehicle conditions and driving behavior to achieve intelligent content delivery and business recommendation, is committed to enabling the intelligent network connection of vehicles, the service-oriented transformation of car manufacturers as well as the intelligentization of traffic, and is capable of evolution to cellular vehicle-to-everything (C-V2X) and artificial intelligence (AI).
In 2013, Huawei established the "IoV Business Unit", and launched the automotive module ME909T, marking its official marching into the IoV field.
Since then, Huawei has carried out strategic cooperation with many auto manufacturers, including providing Hisilicon chips employed in vehicle communication modules for Mercedes-Benz and Audi, and cooperating with Toyota to deploy WiFi hotspots to the car to achieve connection with the call center; it has also formed a strategic partnership with DFM and Changan Automobile separately to develop IoV products.
In 2015, Huawei worked with China Transport Telecommunications & Information Center (CTTIC) Chongqing Co., Ltd. to build a joint innovation center for Smart Traffic and IoV in Chongqing, with the aim of jointly researching and promoting industry standards related to IoV communications.
The three parties of Huawei, SAIC and China Mobile joined hands in establishing a LTE-V2X test site capable of demonstrating ICV in Yunxi Town, Hangzhou during the 2016 G20 Summit, and plan to complete the "Smart Mobility Product Solution and Application Service" to implement the scalable pre-commercial service in 2019.
In July 2018, Changan Automobile and Huawei reached a cooperation again to seek the development of automotive intelligentization and new energy vehicles (NEVs). Besides this, Huawei is making overall planning and arrangement for the business services for the Smart City and intelligent traffic system (ITS) in 2020.
In October 2018, Huawei and Shanghai PATEO signed a memorandum of cooperation based on Huawei's OceanConnect Platform, to provide more advanced IoV software and cloud platform along with ultimate user experience and products & services for global and Chinese markets.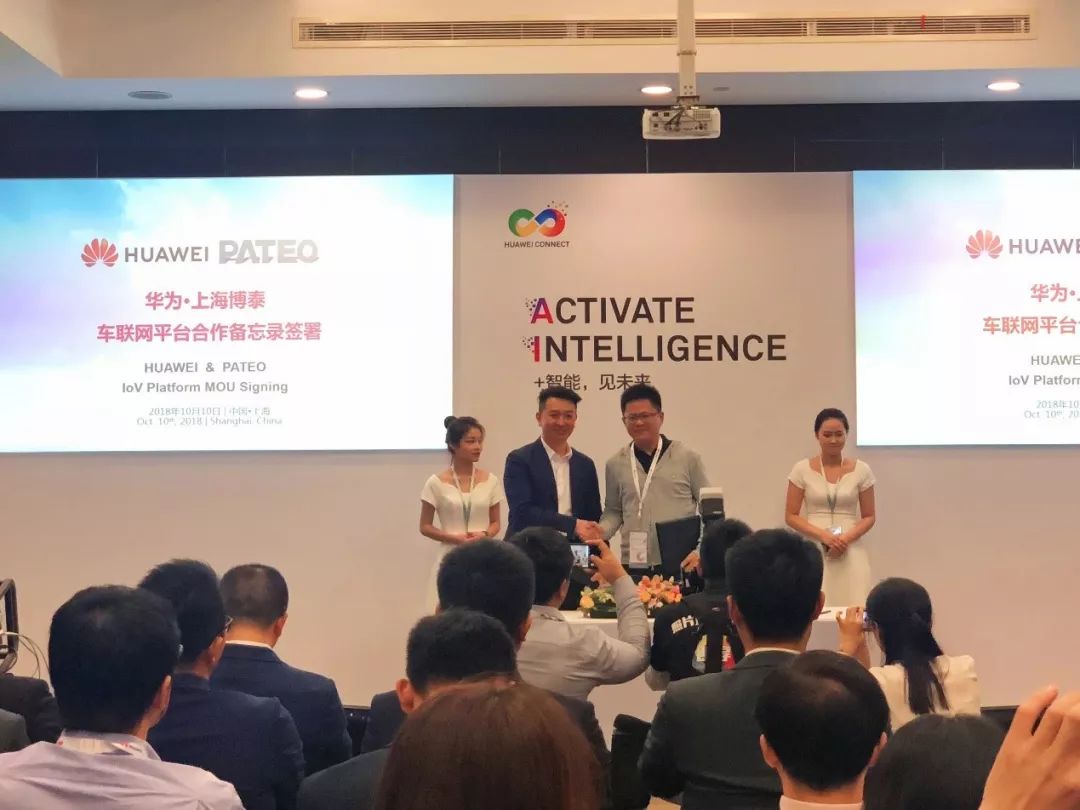 Partners:
In addition to cooperation with Toyota, FAW, PSA, PATEO, Dongfeng, Changan and many other domestic and foreign companies in the field of IoV, Huawei is also one of the initiators of the 5G Automotive Association (5GAA), and serves as a member of the board of directors.
Established in Sept. 2016, 5GAA is dedicated to the R&D, testing and promotion of communications solutions and applications required for the Internet of Everything (IoE) that involves smart vehicle connectivity and Smart Traffic. Up to now, there have been 85 enterprises joining the Association, including Audi, BMW, China Mobile, Daimler, Ericsson, Ford, Huawei, Intel, Nokia, SAIC, Vodafone, Qualcomm, AT&T, Jaguar Land Rover, NTT DOCOMO, Samsung Electronics, ZTE, Continental, Denso, LG and Valeo, covering every aspect of the smart vehicle connectivity ecosphere, including automakers, telecom operators and telecom infrastructure / communication chip / auto parts suppliers.
Alibaba
Characteristics: The goal of Ali IoV is to build the world's largest Internet car platform across vehicle OEMs, which will enable its partners to offer services to vehicle owners when needed by leveraging big data, AI and algorithms, and to realize full coordination and connection of road, people, vehicle and cloud in the future, with e-commerce and mobile payment as important highlights.
Layout: Ali's core product in the field of IoV is the AliOS-based Banma Zhixing onboard system, which provides localization services based on Amap (Gaode Map / AutoNavi Map), in-vehicle payment services based on Alipay, and auto big data services based on Alibaba Cloud.
In Jul. 2016, Alibaba and SAIC co-built the first Internet Car: the car itself could be directly connected to the Internet, the vehicle display could be directly used to offer navigation, and even the car could be used to control intelligent hardware, such as drones and cameras.
In Sep. 2017, Ali announced that it had upgraded the previous YunOS to AliOS, to replace the traditional touch operations with voice interactions, while integrating the Alibaba eco services, to deeply get involved in the intelligent onboard system by focusing on voice interaction and facial recognition technologies, and at the same time, to carry out open cooperation with more enterprises in the industry chain, instead of free customization on the product level.
In Oct. 2017, Banma Network Tech. Co., Ltd. signed a strategic cooperation agreement with Dongfeng Peugeot-Citroën Automobile Co., Ltd. (DPCA) to license its automotive OS to a second carmaker other than SAIC. The initiative marked the start of Banma's opening up. At present, Ford and DPCA have reached cooperation intention with Ali.
In Oct. 2018, Alibaba announced the upgrade of its auto strategy, which would be completed by AliOS, in conjunction with Alibaba Cloud, Alibaba DAMO Academy (Academy for Discovery, Adventure, Momentum and Outlook), AMAP, Alipay, Qianxun Spatial Intelligence Inc. (Qianxun SI), and Banma Network, etc., with the intention to create a "Smart Highway" that supports the mix of ordinary cars, Internet cars and self-driving cars, to realize the full coordination and connection of road, people, vehicle and cloud.
In addition to the intelligent onboard system, Alibaba is also actively making an overall arrangement and planning for a Smart City project, which prioritizes all social vehicles by intelligent provisioning of data, such as camera and traffic light data, within the administrative area, to bring certain benefits to its IoV layout.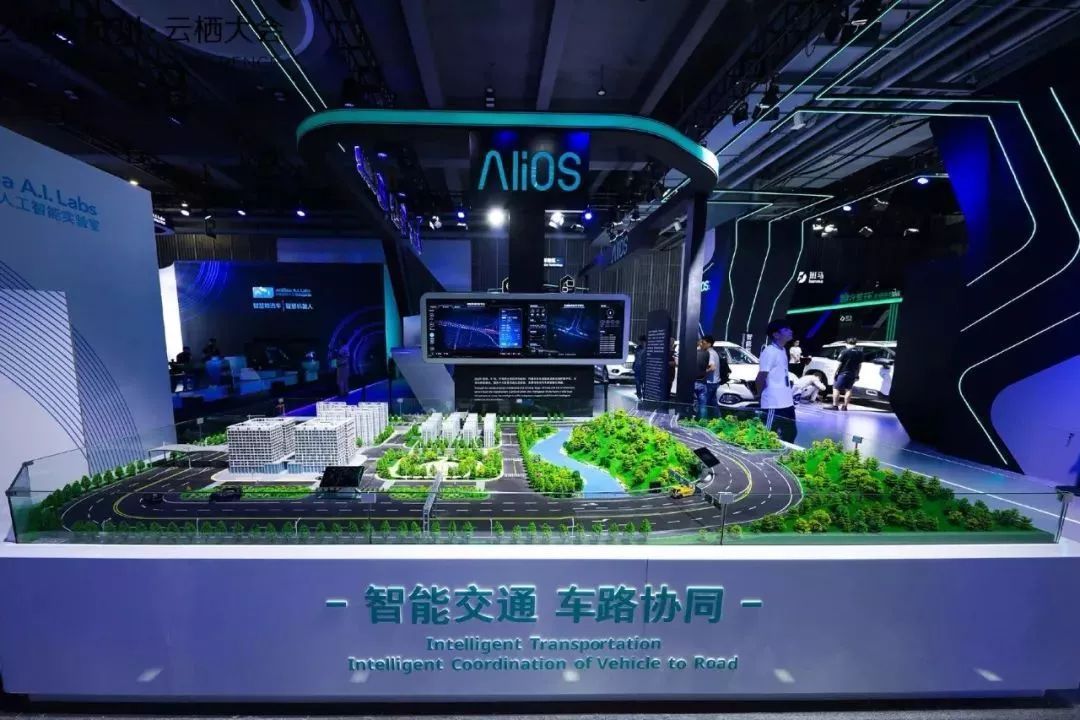 Partners:
Alibaba initiated the establishment of the 2038 Super Alliance, with the participation of such organizations and enterprises as the Research Institute of Highway Ministry of Transport, the State Grid, China Unicom, FAW Group, SAIC Roewe, Intel, Ford Motor, DPCA, Datang Telecom Group, JLR, BMW and VW so far.
Baidu
Characteristics: Baidu takes AI and autonomous driving as the main direction of development, while the IoV serves as the foundation for autonomous driving. Baidu, based on its map, voice and cloud infrastructures as well as data collection capability, has fully leveraged the advantages of map, navigation, private cloud, voice, security and other products to create a universal interactive platform.
Layout: Baidu's core product in the field of IoV, the Xiaodu In-Car OS, provides intelligent transportation solutions based on Baidu Map, road recognition capability based on Baidu onboard AI vision system, and voice interaction capability based on Baidu onboard voice AI.
In 2014, Baidu put forward an IoV solution, CarLife, which is the first cross-platform IoV solution in China. On the IVI side, Baidu CarLife is well adapted to different systems, be it Linux, QNX or Android; on the user side, it supports dual-boot Android and iOS, thus able to cover more than 95% of smartphone users.
In 2017, Baidu launched DuerOS, an open OS that is able to support not only a variety of hardware devices, such as mobile phone, TV, speaker, vehicle and robots, etc., but also connecting the capabilities of third-party developers into it.
The DuerOS-based Xiaodu In-Car OS initiated the multimodal interaction and the multi-turn dialog capabilities, enabling multiple forms of interaction, such as speech and image recognition. In addition, it embodies all the capabilities required for the AI-empowered IoV system, providing a "turnkey" solution that allows you to install all the software directly in a one-stop way – it takes as little as 30 days to transform a traditional vehicle into a smart one by clicking the "One-Button Flashing".
Baidu has opened up the permission for vehicle manufacturers to define the system. On basis of the original abundant eco resources of Baidu, third-party developers and OEMs can create exclusive services in a convenient and cost-effective way, thus able to fully meet the differentiated needs of carmakers.
In Nov. 2018, Baidu launched the "ACE" – Autonomous Driving, Connected Road and Efficient City (trump card) program for creation of a Smart City, which was dominated by technical solutions for vehicle and road, and put forward the Apollo based car-to-road collaboration program and the Baidu map based intelligent transportation solutions.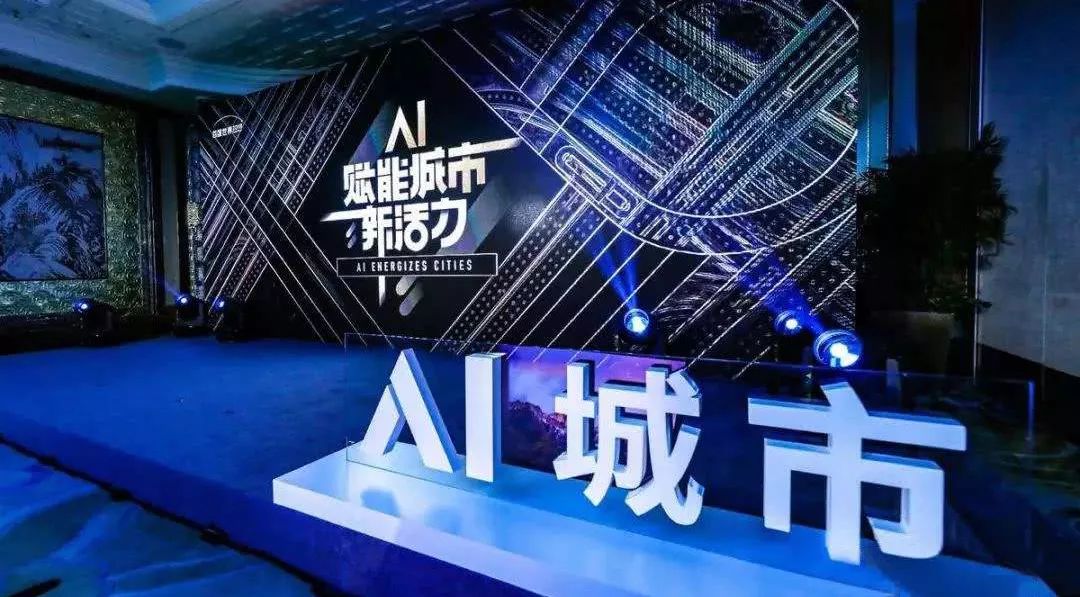 Partners:
In 2017, Baidu launched the Apollo open-source platform, which has, up to now, attracted 139 relevant domestic & foreign vehicles OEMs, parts suppliers and startups to cooperate with it, including BMW, Daimler, JLR, Ford, Hyundai, Honda, Byton, Weltmeister, NIO, NVIDIA, Intel, Microsoft, Bosch, Continental, QNX and PATEO.
Tencent
Characteristics: IoV is an important part of Tencent's smart mobility strategy. Tencent provides partners with full-scenario services, including multimodal interaction, intelligent scenario services, personalized contents, in-vehicle socializing, and value-added operation by leveraging its multi-faceted capabilities in AI, big data, cloud, security, LBS, payment, account, content service ecosystem, to help vehicle manufacturers realize intelligent upgrade.
Layout: The core IoV product of Tencent, the TAI (Tencent Auto Intelligence) System, relies on a super ID and two basic technologies to constitute a complete closed-loop service system. At the same time, it has launched products that fall into the four major segments of Multimodal Human Computer Interaction (MMHCI), scenario-based map, in-vehicle mini program and safe
*
messages message sending & receiving via voice.
In Nov. 2017, Tencent announced the launch of the "AI in Car Ecosystem", providing intelligent voice, scenario-based, content, social and value-added operation services, as well as IoV solutions that integrate security, content, data and service.
In Oct. 2018, Pony Ma (Ma Huateng) clearly stated that the IoV would be one of the important entry points for Tencent to embrace the Industrial Internet, and disclosed the news that Tencent was working on the in-car
*
messages.
In Nov. 2018, Tencent Automotive Services announced the initiation of brand upgrade and product capability upgrade, launched the all new TAI system, and introduced an open platform for the auto industry chain to upgrade service capabilities, while fully opening up core capabilities and eco resources to co-build an ICV ecosphere.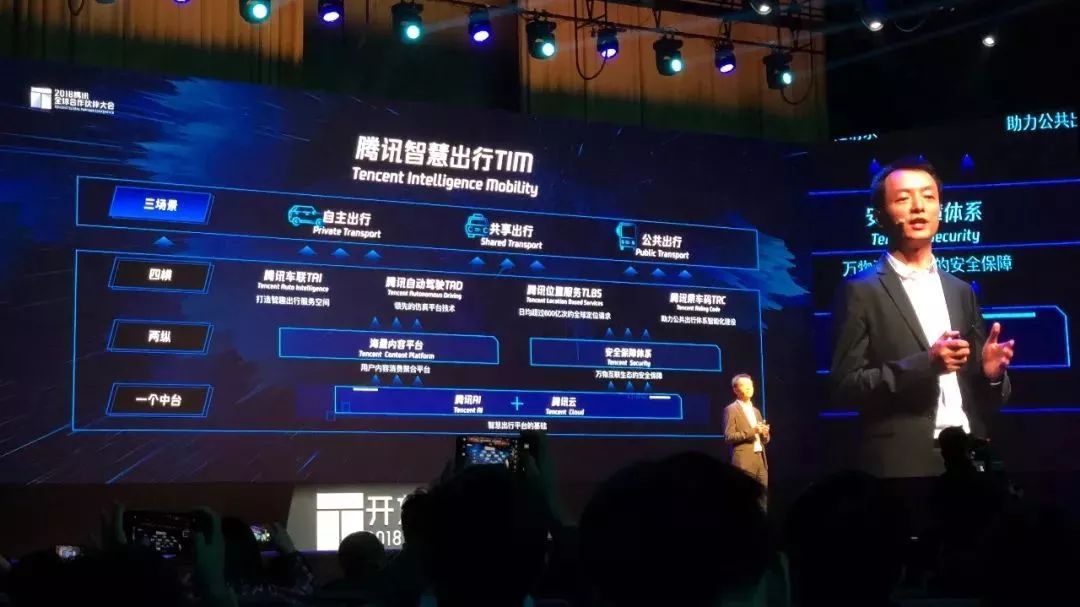 Partners:
Tencent Automotive Services has reached strategic cooperation with 15 vehicle manufacturers, including BMW, GAC, Changan, FAW, Geely and DFM, covering a total of 45 vehicle models, including 2017 Geely Boyue, GAC Trumpchi GS4, GAC Trumpchi GE3, DLM (Dongfeng Liuzhou Motor) Fengxing T5, Changan CS35 PLUS and other mass-produced models. Beyond that, it also enjoys more than 300 ecosystem partners, including Phoenix Auto Intelligence, Meixing, Visteon, Thundersoft, FCE, Research Institute of Foryou General Electronics Co., Ltd., Desay SV Automotive, YuanTel (Beijing) Telecommunications Technology Co., Ltd ("YuanTel"), AUTOAI, Bosch China and Neusoft Corporation, making it capable enough to offer a wide range of mobility services to the vast number of end users.
Of course, in the IoV sector, there is another company, which is though not as big as the four giants, i.e., the BATH, it has been carrying out intensive cultivation in the industry for many years, and thus laid a solid and comprehensive foundation, making it the unignorable sweeping monk.
PATEO
Characteristics: According to Ken (Yilun) Ying, the Founder, PATEO is positioned to connect vehicle OEMs and Internet companies, to be the vehicle manufacturer's assembly workshop equipped with Internet capabilities, dedicated to innovation and integration of global resources, and integrating various interactive products, to provide one-stop minimalist interactions, as well as ICV products and services featuring Ultimate Quality, Ultimate Experience and Ultimate Interaction for auto enterprises by working with partners in the Internet, communications, technology, automobile, finance, retail, insurance and other industries.
Layout: PATEO has stepped into the IoV industry since 2009, with its innovation capability mainly geared towards independent R&D of technologies. It is a rare provider in the industry that is able to provide comprehensive IoV services ranging from intelligent OS, big data, content & service integration and operations, to map engine software & cloud architecture, embedded voice and cloud platform solutions, and possesses a full set of qualifications for IoV operation in the Chinese market, as well as 2,521 intellectual property rights. In the recently released 2018 Top 100 Companies in China ICV Industry Chain, PATEO was ranked fourth.
At present, PATEO product lineup covers the Qing Core, Qing OS, Qing Map, Qing AI, Qing Cloud and Qing Pay series. It links up the Internet and the auto industries by integrating the four services of auto electronics, software, cloud platform services and business model innovation.
Among them, the most critical Qing OS removes the cumbersomeness of traditional operations and truly realizes the full-scenario voice coverage, to provide users with personalized services, while laying a foundation for realization of the whole IoV ecosystem through access to vehicle underlying data, user data and cloud interfaces.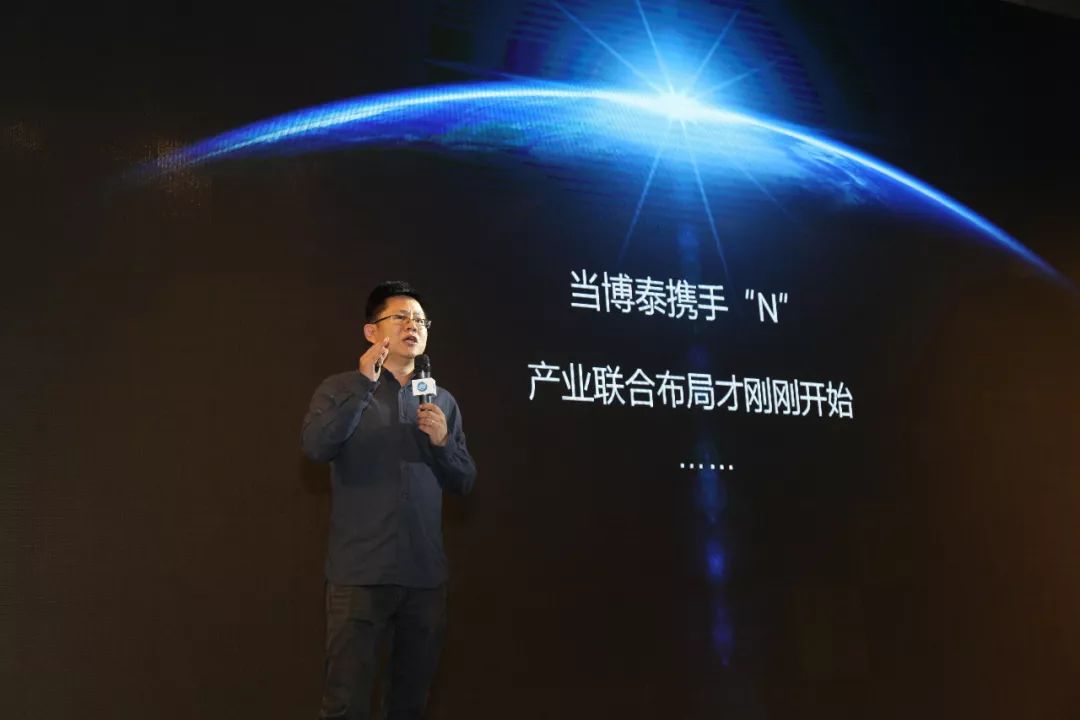 Partners:
The current strategic partners of PATEO are all industry leaders. The core innovative technology partners include Huawei, Baidu and Suning (strategic investor).
As one of the drafters and developers of MIIT's IoV standards, PATEO has carried out in-depth strategic cooperation with CATARC (China Automotive Technology and Research Center Co., Ltd.), and signed a strategic cooperation agreement on Smart City with Shanghai Baoshan District Government and Lingang Group.
PATEO has carried out multi-faceted cooperation with many car companies, including Audi, Mercedes-Benz, Bentley, VW, GM, Porsche, JLR, Peugeot Citroën, Volvo, BAIC, BAIC BJEV, DFM and SGMW, with the number of pre-market users exceeding 2 million.
PATEO has co-developed the WindLink 3.0 AI-empowered IVI system with Baidu DuerOS, and established wide-ranging cooperation with Baidu in in-car navigation map and cloud service; with Huawei in cloud service; with Suning in auto new retail, aftermarket service and new mobility model; and signed mobile payment related agreements with China UnionPay and Bank of China.
PATEO has also joined hands with enterprises in different sectors, e.g., China Telecom, Nuance, HERE, NXP, TravelSky, Umetrip and Ximalaya, in a bid to jointly create an implementable IoV ecosystem.
Conclusion
In the future, the IoV ecosystem will be a wide-ranging one that spans over multiple areas and industries, including automobile, communications, infrastructure and mobility application, and each area may undergo in-depth integration and innovative cooperation. Not long ago, the "Dubhe" Intelligent Strategy launched by Changan Automobile just covers the aforementioned five companies.
It is not difficult to find out from the layouts of the IoV giants that the role orientation and development planning of the IoV are, in fact, still in the stage of experimentation and exploration, the fundamental problems such as policy, security and privacy are yet to be overcome, and implementation of the entire IoV ecosystem requires the joint efforts of carmakers, Internet companies, tech companies, telecom operators and other parties.
Collaboration and win-win will become the main theme for the future development of the IoV. Enterprises involved need to identify their own positioning according to their own strengths, so as to better survive.