What Is the Future New Auto Retail? PATEO, Who Just Joined Hands with Huawei, Reveals the Mystery with Suning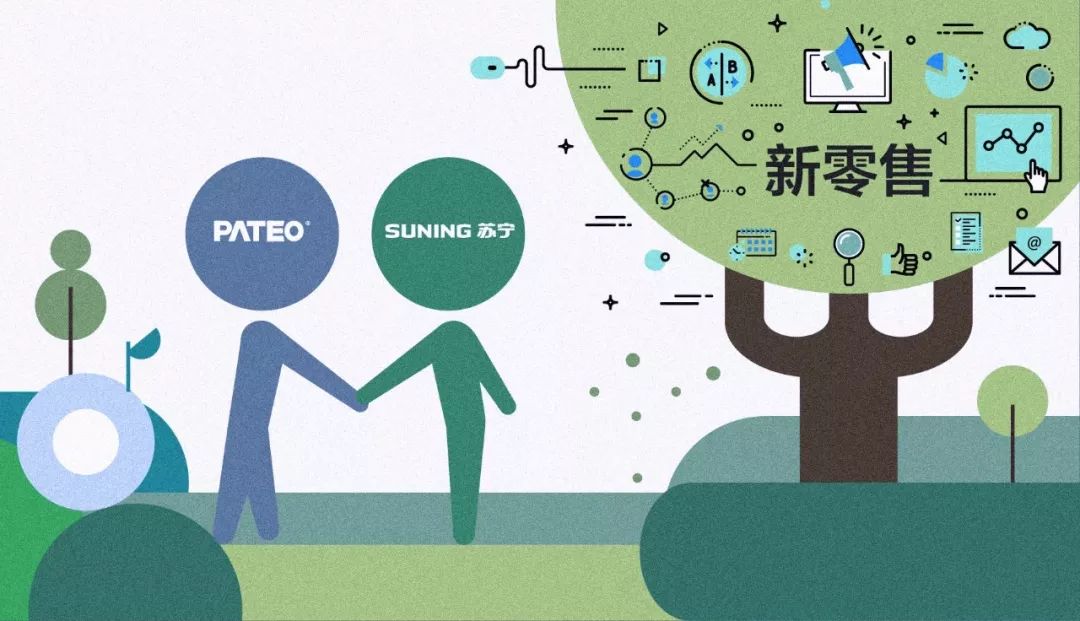 Recently, a report by Bloomberg came straight to the point that the Internet boom rose late in China, but Chinese consumers are adapting to the Internet life faster and more thoroughly than anywhere else. Last year, the e-commerce sales soared to more than $1 trillion, ranking first in the world.
However, e-commerce is no longer the whole of China's retail industry. During the past two years, there has been a hot word in China's retail industry, called "New Retail". However, the various expressions about it, such as "unmanned store", "to join the line", "digitization" and "consumption upgrade", have made it obsolete.
In the past 18 months, employees from Wal-Mart headquarters and around the world have come in succession to the Chinese market to learn from its experience. Chen Wenyuan, President and CEO of Wal-Mart China, said that China has become the world's retail industry leader, whether in terms of the online & offline integration or the new businesses, mobile payment and other fields, and Chinese consumers are also the customer group boasting the highest degree of digitization in the world.
"Now the Chinese market is a laboratory for the global retail industry." Tang Jianian, President of Carrefour (China) Management & Consulting Services Co., Ltd. Greater China, said, "We can learn a lot from the Chinese market."
Today, a Chinese retail giant and an Internet of Vehicle (IoV) giant hand in hand will possibly give new meaning to the "New Retail" that has been a platitude in China, but this set of new cross-border game rule is far more complicated than the simple online and offline integration, which will perhaps make even the industry insiders completely baffled and really puzzled.
At 2 p.m. on November 6, Suning Holding Group (SHG) announced at the first China International Import Expo (CIIE) – Suning Global Purchasing & Supply Summit its deep strategic cooperation with Shanghai PATEO. The two sides will adopt the "joint development, joint operation & joint income" mode to conduct all-round cooperation based on the New Auto Retail.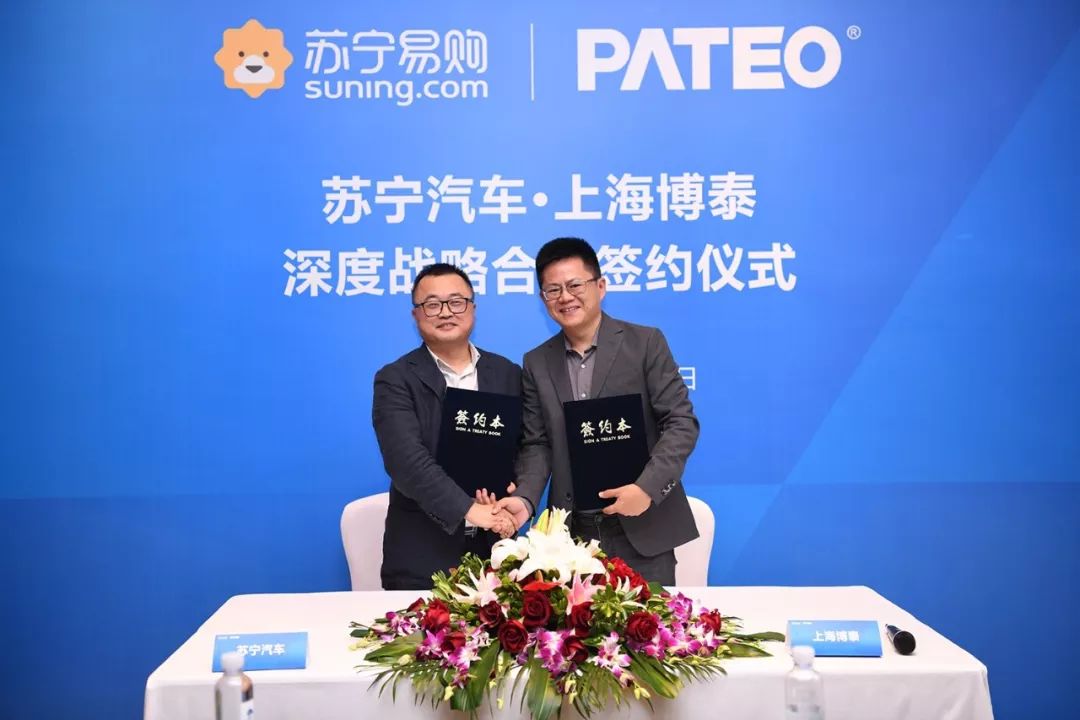 Suning and PATEO signed an agreement to conduct all-round cooperation based on the New Auto Retail
This is another deep strategic handshake after Suning Group led the A+ round financing of Shanghai PATEO in July 2017, showing that after one and a half years of integration, PATEO and Suning have entered into a true partnership based on the business collaboration & a business model from the equity investment relationship.
If people were wondering why Suning would like to form a deep equity relationship with PATEO, then the signing of the agreement between the two sides this time could be said to have solved the mystery. But at which business layer will they coordinate? And how will the IoV and retail enterprises align and integrate?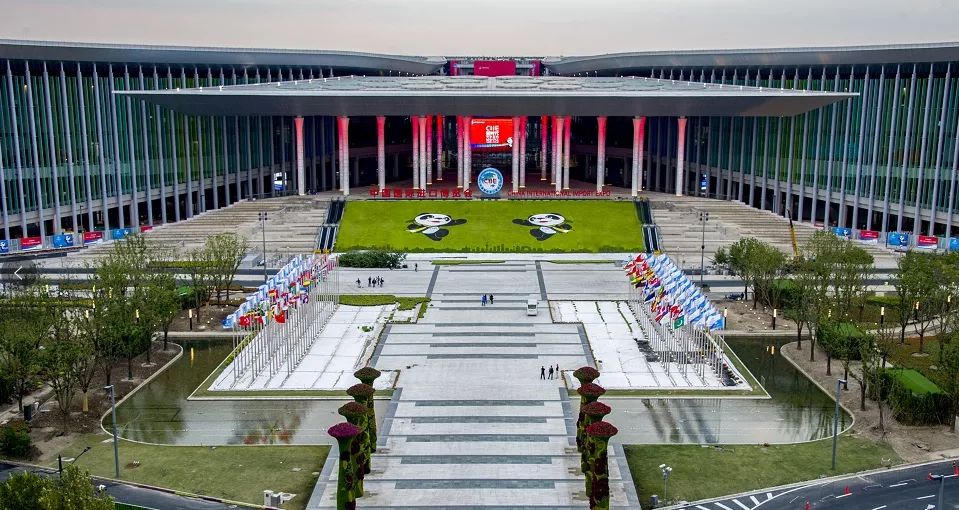 The first China International Import Expo (CIIE) was held at National Exhibition and Convention Center (NECC), Shanghai, from November 5th to 10th, 2018
This in-depth cooperation on New Auto Retail coincides with the time when the auto market has begun to experience the bleak and depressed "autumn wind and autumn rain", and the agreement was signed on the CIIE platform that has been highly valued by the state. People will inevitably conjure up some ideas beyond the agreement itself.
Not long ago, on October 10, at the HUAWEI CONNECT conference attended by 200,000 odd people, PATEO and Huawei signed a memorandum of strategic cooperation (see The Eldest and the Younger Hand in Hand, Chinese IoV Industry May Take a Big Step Forward for details), raising widespread attention in the industry.
Among the top 20 private enterprises on China's top 500 list, Huawei, one of the global high-tech leaders, ranks 16th, and Suning, one of the Chinese retail giants, 17th; and among the top 500 private enterprises in China, Huawei ranks first and Suning second. What's more interesting is that why these two private giant enterprises, who are said to be the most pragmatic, the most wolf-spirit-oriented and the most efficient, successively joined hands with PATEO in as short as one month?
Automotive Business Review hopes that this article could give an analysis of the ins and outs of the background in a more in-depth and clearer way, and thus depict the development path of China's IoV at each stage.
I
Open Up the "Five New" Future
In 2017, Alibaba announced the establishment of the "Five New Executive Committee" to coordinate all the forces in the Ali ecosystem, including Alibaba Group, Ant Financial Services Group and Cainiao Network, to fully throw themselves into the "Five New" construction, comprised of New Retail, New Finance, New Manufacturing, New Technology and New Energy. Since the beginning of this year, some car companies have also proposed the so-called "Four New" strategy for the auto industry, namely "New Manufacturing, New Retail, New Finance and New Mobility".
But this time, Ken (Yilun) Ying, Chairman of PATEO, has proposed a new "Five New" strategy for the New Retail field on basis of Ali's "Five New" construction, including New Manufacturing, New Channel, New Finance, New Service and New Mobility (unmanned logistics vehicle). He believes that in the future New Retail scenario, the "Five New" will inevitably become a development trend.
If channel, finance and service are still in the retail category, why do manufacturing and mobility also fall within the scope of retail or New Retail? First we must gain a deep understanding of these concepts and connotations.
First look at the New Manufacturing in the New Retail scenario as PATEO and Suning understand it.
SAIC MAXUS has created a C2B customization mode, Tesla has brought about a simple flexible customization model, and Wuling have Bosch and engineers going to the front line to sell cars, and understanding user needs based on big data... These are undoubtedly New Manufacturing, but just a prelude.
With the increasing complexity of the electronic architecture of vehicles, some automakers have found that the previous low / medium / high configuration of the physical parts is already unable to fit in with the future financial calculation method, because even the lowest-configured models have almost the same vehicle platform and internal electronic architecture, which has resulted in an increase in the cost of the low-configured models.
So how to deal with it? In fact, the development trend that consumers prefer selecting personalized vehicles as well as the different needs of consumers for vehicle configuration in different scenarios allow auto companies to flexibly customize vehicles on the IoV platform. Users may also make one-time or monthly purchase based on their frequency of use and the value & importance of the vehicle functions to them.
In the past, the automotive R&D was extremely closed and confidential, simply depending on a few people's minds and the technical supply of the parts ecosystem; but in the future, with the development of chips, 5G communication, big data, cloud, edge computing & blockchain technologies as well as the maturity of OTA & FOTA technologies, it's absolutely possible for users to put forward their demand for vehicles in the consumption, life and car purchase scenarios, and the auto enterprises can also perceive the invisible user needs from the IoV use data. By then, the automotive R&D and design will enter a brand new user-defined era.
Thousands of people use products and services, and feed back their needs and data. Most of the features can be continuously updated and iterated on basis of the vehicle platform, vehicle electronic architecture, autonomous driving technology, IoV technology and full-scenario software & services, hence the barrier between users and product R&D will be completely eliminated.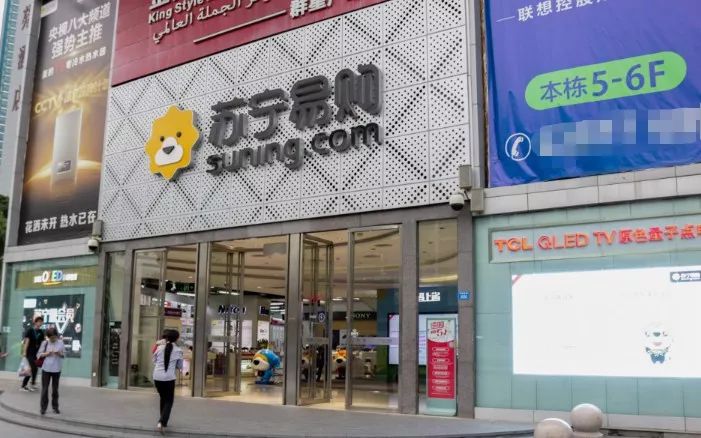 Suning ranks second among the top 500 Chinese private enterprises in 2018
Suning possesses a large number of channels and massive users in the consumption and retail scenarios, far exceeding the ordinary automotive channel by a hundred times, and equivalent to several times the channels of the most powerful auto brands. By combining PATEO's IoV and Suning's platform system, it's entirely possible for the New Auto Manufacturing to become a new manufacturing business model that is deeply interdependent with the auto companies, with the systems embedded in each other.
According to the Automotive Business Review, those car companies that can see such opportunities with an open mind & fast execution will perhaps be the first to gain these opportunities. Of course, the key point here is how to get the automotive enterprise system, the car platform system, Suning's platform system and PATEO's IoV platform deeply connected and integrated.
Next look at the new channels that the cooperation as defined by both sides have brought to the automotive industry.
When it's becoming more and more difficult to profit from car sales, how to find a new channel for continuous cooperation will become an important strategy that the car enterprises need to develop after solving the power of product issue.
Ken believes that even the new automakers with few or no dealers can still base on PATEO's IoV and Suning's powerful online and offline capabilities to build a complete closed-loop model consisting of thousands of new stores.
For automakers with established strong channel power, in the first and second tier cities, Suning channel enjoys a far better location than that of dealers, and therefore can serve as a favorable supplement (such as the secondary network), while in the vast third and fourth tier cities, new sales growth points can be divided by region.
For those automakers with weak financial capability or facing dealers' retreat from the network, the Suning-PATEO cooperation can be a good supplement to them.
For example, Suning, by leveraging its strong financial capability, can provide factoring and auto finance services, and by virtue of its robust retail cloud platform, can provide excellent control over price and its consistency.
Another example could be: by making use of Suning's 600 million members and its 200,000 sales staff, effective sales traffic acquisition can be realized; and by bundling the shopping vouchers used in the e-commerce, sports membership, supermarket, home appliances, mobile phone and other segments of Suning channel with car sales, the sales could be well promoted.
Ken said that as part of the Suning-PATEO cooperation, a new business model for mileage-/time-based purchase will be established, and more revenue models and scenarios will be created on basis of the future mobility services.
The core of the channel is efficiency, scenario and price. Through this cooperation, Suning may not only increase the scale of its auto sales in five years, but will also attract the high-value car users to collaborate with its other businesses through the IoV platform, and at the same time, it will surely drive the overall improvement of Suning brand.
What is the New Auto Finance as Suning and PATEO understand it?
The financial companies of the traditional automakers mainly do low-risk car loan & finance business, but Suning, with a full set of financial licenses and by leveraging the capabilities of PATEO's IoV, will allow for greater imagination.
It's foreseeable that a full chain, comprising auto finance, auto insurance, user loans, user wealth management, users' large-value products installment payment (far more than cars), credit card, bank, and other businesses, could be created; and by taking advantage of the IoV data, such high-risk car loan services as provided by Yixin Finance could also be offered; meanwhile, by embedding Suning Payment into the IoV and user mobile phone services, more scenario-based capabilities could be created.
This is another vast market, which will bring a steady stream of cash flow and profits to Suning and PATEO. Ken said that the parts that are jointly built and generated with the car companies will also be shared with them.
Then take a look at the new services that appear in the New Auto Retail scenario.
The future car sales has increasingly changed from buying a car to buying the full lifecycle service, and the Automotive Business Review noticed that PATEO's IoV service ecosystem has already been extended from simple functions like music, map, weather, news, traffic violations inquiry, vehicle service, listening to audiobook, and communication to various other service areas.
Services for rigid driving demands: including the closed-loop capabilities of highway, refueling, charging, parking, car wash, valet parking, designated driving for the drunk, insurance, claim, swift claims and courtesy car, etc.
Mobility services: including the closed-loop capabilities of hotel, scenic spot ticket, air ticket, airport & flight information, flight check-in, self-driving tour, overseas tour, high-speed rail, bus, subway, tailored taxi service, taxi, and non-local vehicle booking, etc.
Daily life services: including restaurant reservation, food inquiry, group purchase discount, movie & opera ticket, places of interest, e-commerce shopping, take-away, sports venue reservation, utilities, communication & family broadband internet, CPC membership dues, tax refund and other closed-loop capabilities.
Mobile phone & IoT services: including such closed-loop capabilities as smart home appliances & smart device control, mobile phone to vehicle, vehicle to mobile phone, and core mobile Apps to vehicle.
Services for the vehicle itself: including repair, maintenance, insurance, used car, O2O door-to-door services, parts services, annual inspection agency and other closed-loop capabilities.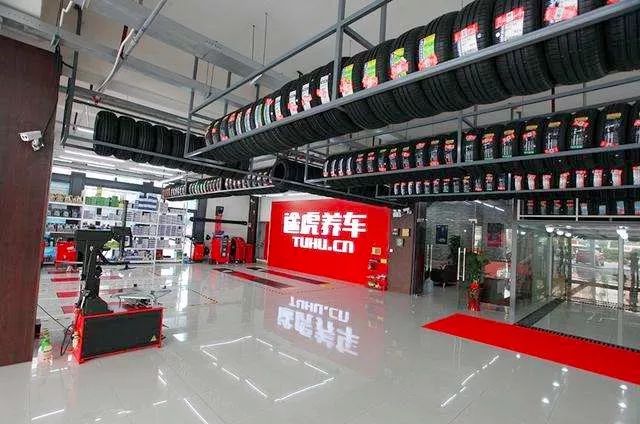 Tuhu.cn and PATEO will deepen their cooperation in IoV
Automotive Business Review learned that Tuhu.cn and PATEO will further open up the data and interfaces of their platforms on the basis of previous cooperation, through which the capabilities of the 15,000+ stores in car wash, beauty, repair, maintenance, tire change, body & paint, rescue and others will be fully integrated with the IoV data, thus making it highly convenient for users.
For instance, after the tire has a problem, the system will automatically arrange in-home installation and make payments; automatically make a reservation when it's the right time for car wash; arrange door-to-door repair & maintenance services upon user's consent; and automatically operate insurance & rescue procedures and reserve body & paint work in case of an accident.
Mobility services: including car-sharing, short-time vehicle rental, short-term rental, long-term rental, tailored taxi service, ride sharing, logistics, fast ride as well as purchase by mileage / time, and sharing multiple vehicles based on the membership fee paid.
These scenarios, based entirely on the data and closed-loop payment capabilities, are not far away. Let's imagine that when all these combine with PATEO's IoV, coupled with the powerful channels and rapid implementation & fast-paced store openings of Suning, what kind of scenario it will be.
From another perspective, vehicle, mobile phone & home form a closed-loop scenario of a user. The deep cooperation between PATEO and China Telecom is largely based on their optimism about the prospect of the vehicle-home combination. Suning is China's largest air conditioner / refrigerator / washing machine / TV / smartphone / small home appliances retailer. In the future Internet of Everything (IoE) era, if PATEO's IoV and Suning's Internet of Home can be deeply integrated, and deeply connected with telecom operators as well as Huawei, Xiaomi & Apple mobile phones, such a smart life scenario will be extremely beneficial to each of the parties involved.
Finally, let's take a look at the New Mobility under the New Retail scenario, which is related to autonomous driving.
Today, the utilization ratio of vehicles is lower than 5%. If we want the vehicle to become a part of the current public utilities like water and electricity, it means radical changes will have to take place across the entire ten-trillion-worth automotive industry.
The current mobility companies and the mobility model of OEMs are quite similar to the portal era of the Internet – enormous challenges are yet to be addressed. How to motivate consumers in tier 2 and tier 3 cities to purchase new energy vehicles (NEV)? How to address the heavy asset issue of mobility companies? How to improve the operation efficiency of site survey & battery charging / replacing while lowering operation costs?
Auto Business Review understands that in the cooperation, Suning and PATEO will set up the mobility business based on the goal of 80,000 Suning Xiaodian stores in 280 cities in 2021, and recruit two mobility partners per kilometer, who will respectively purchase three vehicles (to address the heavy asset issue), and take charge of the operation and site survey within the one kilometer range.
Assume that Suning Xiaodian covers a city with 1,000 stores, there will be 6,000 vehicles in the city, and the site survey and operation team building can be completed in less than 10 days. If the vehicle & operation costs are deducted, any mobility company can be profitable. While profit from mobility mainly goes to the small corporate clients, PATEO and Suning mainly receive differences between wholesale and retail prices, as well as the related finance & IoV service businesses.
For driverless passenger vehicles, the vastest application scenario is now the last-kilometer mobility. Imagine, when the user is going out, the vehicle will automatically come, and after the user has arrived at a destination, the vehicle will then automatically drive away and get to the next site where the user (another user?) is located; and vehicles of different grades will be available for rent based on the member dues paid by the users (who can freely choose vehicles of different brands within a certain price system). Such a business model is not far from us at all.
Autonomous driving has become a new battlefield for automakers and technology giants to compete in – Alibaba, Baidu and Tencent successively launched their autonomous driving within a month, while Huawei launched the MDC – a supercomputing platform that outperforms NVIDIA with a performance of 30 trillion calculations per second.
In the field of autonomous driving, PATEO has defined itself as an operation service provider and business model discoverer, who will carry out in-depth cooperation with core technology firms of autonomous driving to create the Waymo model in various vertical fields. And yet, PATEO has still set up its own autonomous driving R&D teams in Shenyang and Dalian.
We believe, if receiving support from Huawei autonomous driving road network & hardware platform, in combination with Suning's logistics platform (the largest in China), as well as the multiple logistics enterprises (including TTKD Express), the autonomous driving based commercial logistics jointly set up by PATEO and Suning will enjoy a huge space for imagination.
Ken told Auto Business Review, "With regard to the new concepts, it is not about who puts them forward first, but who accomplishes them first and who is capable of doing them".
II
Standing on the Shoulders of Giants
During the up-surging CASE (Connected, Autonomous, Shared and Electrified) vehicle trend, there is an OEM new model launch event every now and then, with each keeping on talking about IoV and intelligentization; the BATH (this new term refers to the four giants - Baidu, Alibaba, Tencent and Huawei) keeps focusing on intelligent vehicles and autonomous driving on different occasions and has successively established strategic cooperation with respective OEMs; hundreds of new car builders have even entered the so-called key stage of intelligent vehicle delivery – the whole industry has almost reached its boiling point.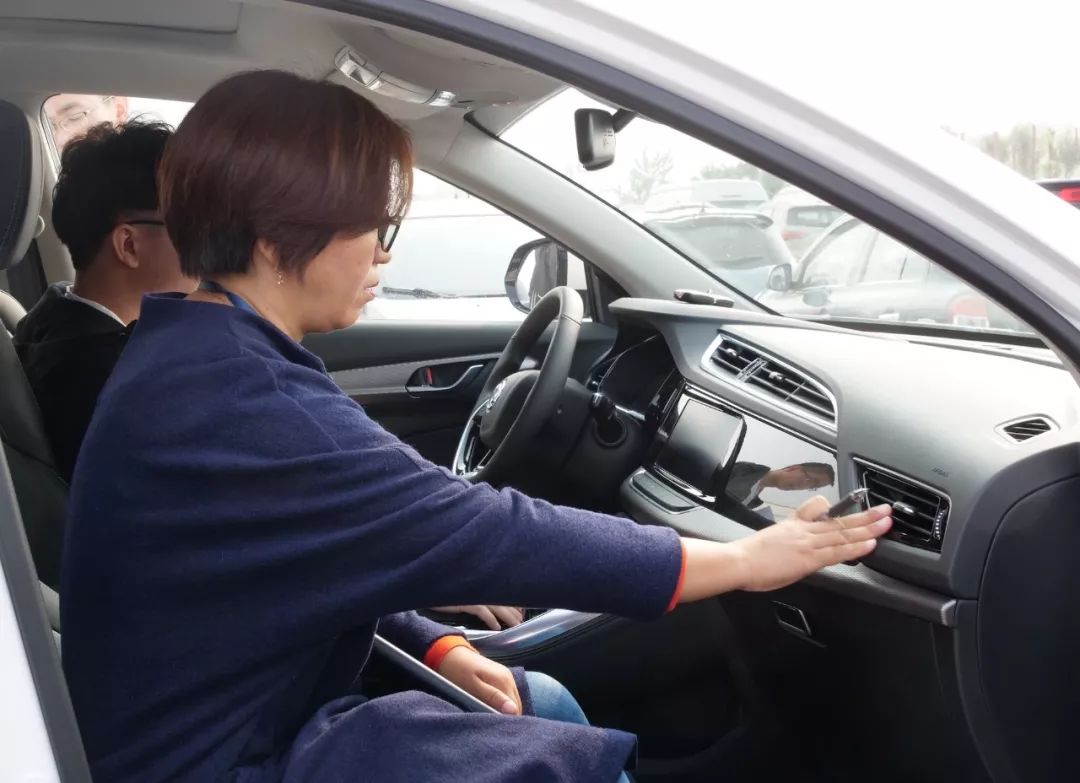 From 15 to 26 Oct., a 12-day assessment session for the vehicle model candidates for the 6th Xuanyuan Award 2019 was wrapped up at National Automobile Quality Supervision and Test Center (Xiangyang)
However, viewing from the recent twelve-day-long test and assessment of the 2019 Xuyuan Award, Auto Business Review found that the mass produced products that are able to offer an ultimate experience are few and far between. However, this gives no cause for much criticism. The whole industry knows that there is still a long way to go from concept to DEMO, from DEMO to prototype, from prototype to testing product, from testing product to SOP, and from small batch production to mass production.
In this process, Shanghai PATEO, with the most extensive IoV client base, the most profound business coverage, the strongest innovation capability and the largest number of IPRs (see the article PATEO Files a Lawsuit against ECARX for details), is undoubtedly one of the leading players in the industry when it comes to mass production and innovation in a real sense.
From 2010 when the IoV industry was created marked by the launch of inkaNet to 2015 when the IPDA product, which was faster and offered a better experience than the then smartphones, was launched; from the best-selling IoV product equipped on Geely Boyue to Dongfeng Fengshen WindLink 3.0, the first AI-empowered onboard system jointly developed with Baidu DuerOS this year, PATEO has been keeping evolving.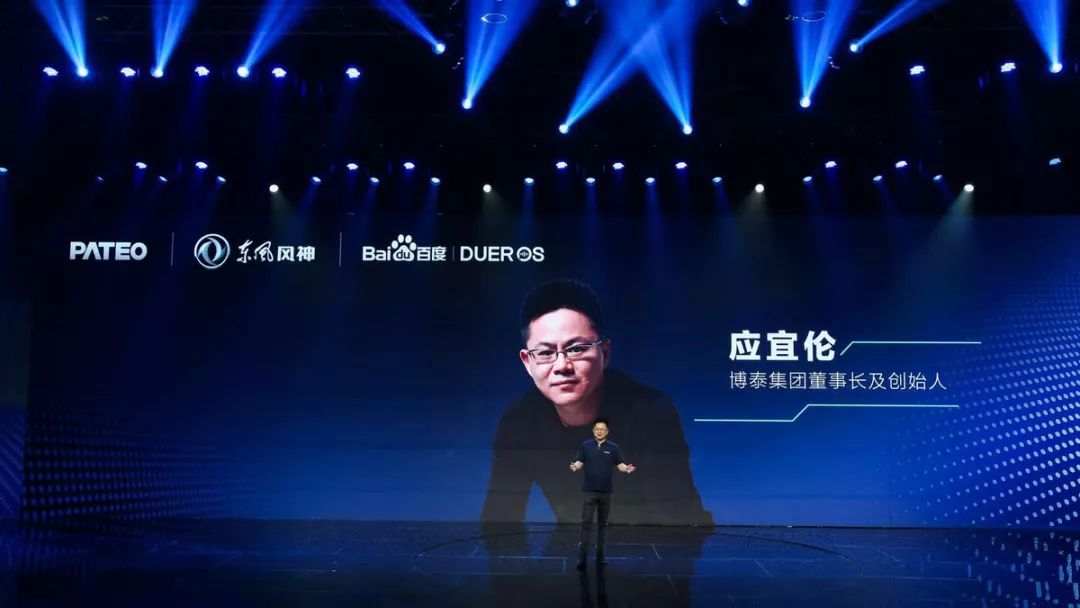 PATEO has been keeping evolving
Nevertheless, the current IoV industry is still on the eve of evolution. This time, the cooperation between PATEO and Suning has unfolded a brand new prospect for application – it is not only an innovation that addresses the narrowly defined vehicle sales, but more importantly represents a key step in the IoV-technology-based exploration of the "Five New" automotive retail strategy – New Manufacturing, New Channel, New Finance, New Service and New Mobility – via the retail platform, to gradually transform the OEMs and dealers from vehicle sellers to service providers.
In a nutshell, OEMs are allowed to reach the more extensive channel, user, finance, platform and data resources through embracing the IoV of PATEO, so as to make breakthroughs amid changes of the new replacing the old in the industry, while dealers, through such changes, are able to transform from a traditional 4S service provider to automotive finance service provider, vehicle mobility service provider, vehicle user operator, vehicle custom service provider, vehicle communications operator, as well as all-scenario vehicle service provider.
Ken always holds the view that vehicle changes consist of five levels, i.e. traditional vehicle, NEV, autonomous driving, IoV and business model, with IoV as the pivot that is able to tackle business model in the upper level and autonomous driving & mobility in the lower level. He hopes PATEO is able to empower automakers amid the changes in the whole automotive industry.
He believes, automakers will gradually transform into intelligent vehicle enterprises through building up their own operating system, user account, cloud & data service and ecosystem, with their businesses definitely transforming from traditional vehicle sales & service to a new model with user account and software data as the core to generate profit, and will also unfold the two new core operator businesses based on autonomous driving and mobility service.
Amid such changes in the automotive industry, what specific role does PATEO want to play? That is, helping the OEMs build an intelligentized core platform and be an operator, and of particular importance is to allow them to stand on the shoulders of giants but without being kidnapped.
Based on this point of view, from the previous in-depth cooperation with vertical Internet companies like iFLYTEK and AMAP, to the in-depth joint development with Baidu DuerOS, Baidu Cloud and Baidu Map two years ago, then to the in-depth cooperation in IoV with Huawei which involves neither data nor App, PATEO has built up a complete software OS and cloud platform through long-term accumulation, and on basis of such a platform, created an in-depth win-win model characterized by joint output, joint development and JV & cooperation with large-scale OEM platforms.
Over the past two years, PATEO has reached cooperation with a series of strategic partners, including UAES, China Telecom, Baidu, Huawei and CATARC, covering the strategic cooperation in the many technical aspects of vehicle infrastructure data, artificial intelligence and national intelligent vehicle standards, etc. At the same time, its cooperation partners in the automotive industry include 18 auto brands and 97 vehicle models. And its performance in 2019 is expected to increase by 350% over 2018.
PATEO has also gradually transformed from a new Tier 1 supplier (project delivery) to a product company who offers the "Ultimate Quality, Ultimate Intelligence and Ultimate Interaction" experience, and later become a core strategic cooperation partner in the IoV industry, characterized by joint output, joint development, joint operation and JV & cooperation with OEM platforms, while acting as the adhesive between the many OEMs and the external big corporate clients (such as Baidu and Huawei).
Ken said, by virtue of Huawei technical capabilities, plus the years of its own ecosystem construction, PATEO is getting closer and closer to the three goals it set for itself – "help transform automakers into intelligent vehicle enterprises", "help automakers earn profit on basis of software and data" and "help automakers stand on the shoulders of giants but without being kidnapped".
The smartphone ecosystem is attributed to the countless common developers, while the ecosystem developers in the automotive industry are hotshots. The IoV has developed far beyond the basic services, such as information, safety & security, social networking, entertainment, navigation and vehicle diagnosis, but has already become the core driver of the R&D, finance, parts, production, sales and service & trade segments of the entire automotive group. As a matter of fact, these segments themselves cannot be driven without the software and cloud of the IoV.
Recently, Ken always says that "IoV is just a beer bottle opener for the whole automotive industry". This might be the point. Thanks to its cultivation in IoV for nearly a decade, PATEO now possesses the most open and the most complete ecosystem capability in China, and the road Ken would like to take is to drive the automotive industry revolution through in-depth integration with big corporate clients, while co-creating and sharing new value with the automotive industry and the relevant big corporate clients.
Ken said, "We will never build a cart behind closed doors, and we firmly believe that IoV cannot be fulfilled by any individual enterprise, regardless how big it is. Standing on the shoulders of giants in the automotive, Internet, communications, core technology, F&I and retail fields, PATEO has put in place the 6-month and 24-month product SOP, as well as service and business models, and co-creates and shares value with everyone involved; only by leveraging these giants' advantages in broad horizon and asymmetric information, can PATEO continue to be the leader of the IoV.
Then, the strategic significance of cooperation with the retail giant Suning at this point in time becomes fairly self-evident.
SHG is the largest brick and mortar retailer in China. From +Internet to Internet+, it has taken seven years from 2011 till now for Suning to thoroughly transform into an Internet retailer that integrates both online and offline operations.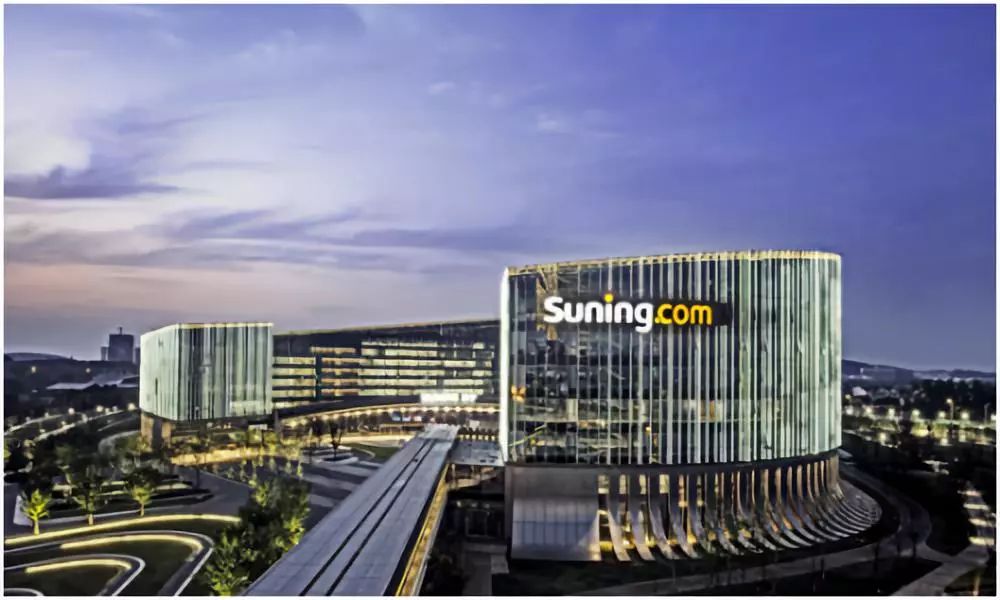 Suning has thoroughly transformed into an Internet retailer that integrates both online and offline operations
Currently, it is in possession of over 300 super-large shopping centers in tier 1 and tier 2 cities, over 3,000 3C / AC / refrigerator & washing machine / TV stores in tier 1, tier 2 and tier 3 cities, as well as more than 3,000 stores in county-level and rural areas. By 2021, there will be nearly 80,000 community stores and supermarkets.
Meanwhile, it is also the owner of an e-commerce platform that ranks among the top three in the industry, i.e. Suning.com, as well as the largest e-commerce platform on Tmall.com that generates sales of up to RMB 100 million each day and has 600 million members & 200,000 employees, i.e. Maoning E-Commerce (a joint venture between Suning and Alibaba).
Suning is also the sales champion in the areas of AC, refrigerator, washing machine, TV and smartphone, with respective market shares ranging from 18% to 35%. Moreover, during its 28-year history, Suning has invested hundreds of billions in the construction of massive logistic bases, system / retail cloud and financial cloud platform.
In addition to the aforesaid retail segment that's familiar to everyone, SHG also owns finance (equipped with a complete set of financial licenses), real estate, investment, cultural creative and sports segments.
In view of the distinctiveness in the purchasing of automotive products, the pure e-commerce will not be able to form a closed loop of sales. So, on this track, Suning is the only player that has strong online and offline capabilities, while Alibaba and JD.com are at a competitive disadvantage.
If the consumption and content service scenarios of Suning can be embedded into IoV, the New Retail, New Manufacturing, New Finance, New Service and New Mobility centered on automotive innovation will be allowed a huge space for imagination.
Surely, it is a great challenge for Suning to set foot in the automotive industry, just like when it was trying to enter the TV and smartphone sectors before – it took Suning 2–3 years to build consumer awareness of these product categories. Given the extremely high threshold of the automotive industry, it will take Suning an even longer time to get prepared.
The term of the strategic cooperation achieved between Suning and PATEO is 3 + 2 years, from which we can tell that both of them are mentally prepared. Both sides agree that the current cooperation is based on empowering the OEM and dealer group, i.e. through the New Retail, help automakers, and dealer groups in particular, earn more sales revenue with lower costs.
This undoubtedly holds considerable appeal for dealer groups who are now seeking transformation in the economic winter. Of course, some traditional forces have concerns or worries about it, but for today's automotive industry, change means opportunity, and no change means elimination.
PATEO itself is such a great model. When everyone is discussing navigation, voice, map and onboard software, when traditional tier 1 suppliers are developing digital cockpit and large screen integration with international chips, PATEO has long furthered its strategic thinking on OEMs from the IoV perspective into a more profound area.
Then, how is this company able to gain such deep insights?
As a leading IoV enterprise, PATEO has wisely secured the first place in IPRs of IoV and intelligent network connection, while working with automotive / Internet / communication / technology / finance and retail giants to progressively practice the implementation and SOP of innovations & products one after another within 24 months.
All these partnerships are more than just simple strategic cooperation. According to Ken, this involves in-depth contact with each partner for up to 3–8 years, deep communication among hundreds of people and thousands of meetings, as well as interconnection among tens of thousands lines of code and data APIs.
He said, "We are on a mission that is even difficult for a large enterprise to fulfill internally. We are willing to devote enough patience and give full play to our executive power to connect the value of these giants, and create / share value in this great CASE era".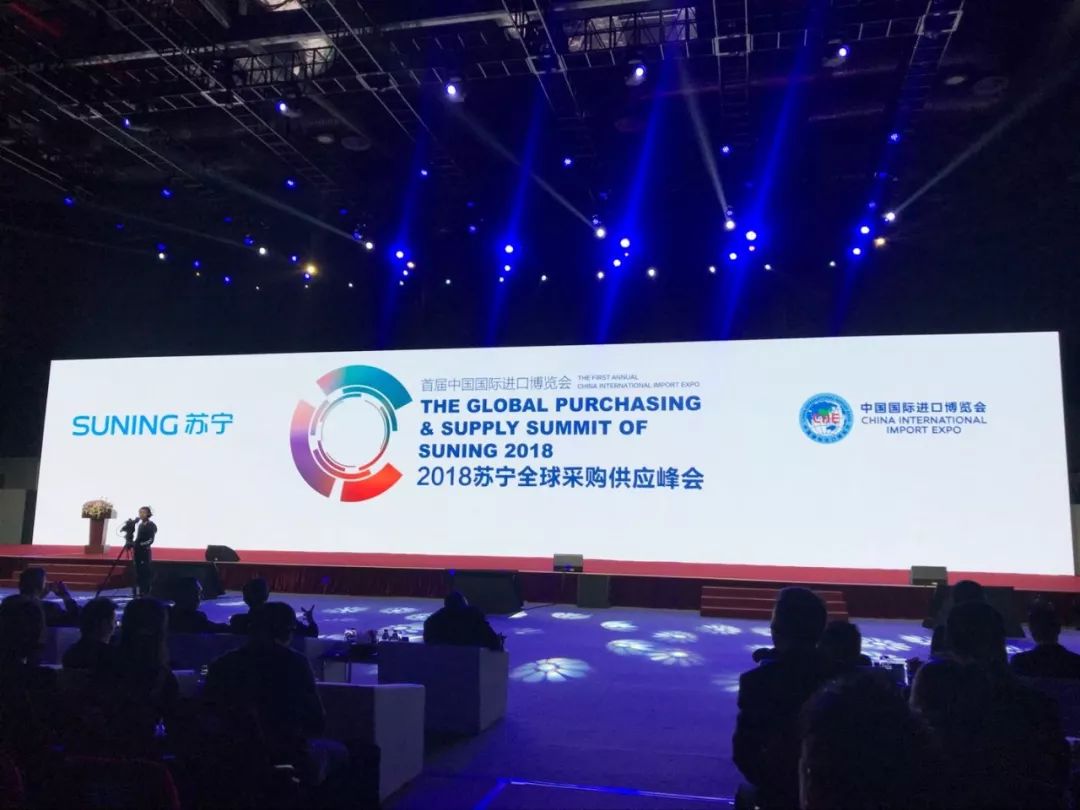 Suning and PATEO announced the in-depth strategy at the first CIIE – 2018 Suning Global Purchasing & Supply Summit
Now, the Suning-PATEO cooperation is only a key to open the door to New Retail. The dozen-trillion-worth automotive market will see the great reduction of its traditional business value in the next couple of decades, but in the meantime, it will also transform and split into a new value that's dozens of times higher than that of today's market. Although the leading role will definitely still be the vehicle, more and more giants will get involved.
For PATEO who would like to bind various giants together and get everything connected, all this is just a beginning.