Huawei Really Wants to Build Cars? Anyway, Huawei IoV Has Come
Recently, at HUAWEI CONNECT 2018 – Huawei and Shanghai PATEO signed a cooperation agreement based on Huawei's OceanConnect platform on Oct. 10; then on Oct. 11, Huawei and German automaker Audi officially announced their next cooperation plan in the intelligent connected vehicle (ICV) field, and demonstrated their leading technologies through the latest Audi Q7.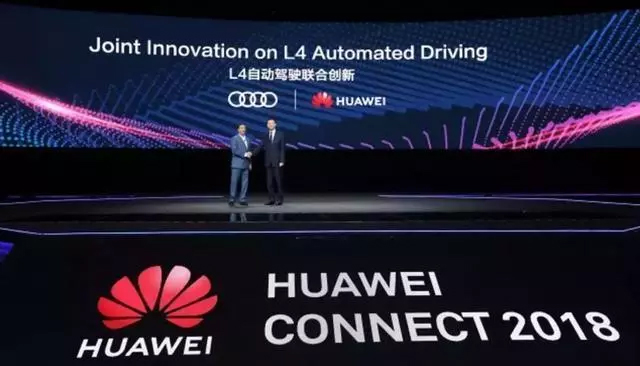 Rumors about the "affairs" between Huawei and vehicle used to appear once in a while. The difference is that for the Internet of Vehicles (IoV), it's always been intensely publicized with a fanfare; but for the car building, it remains a mystery.
The conference this time has once again made Huawei IoV a hot spot in the automotive circles.
Ren Zhengfei's internal speeches are always very hot. In 2013, he said: "There was a time when we debated internally whether BMW could catch up with Tesla. Most people held that Tesla with its disruptive innovation would surpass BMW, but I supported BMW in constantly improving itself and opening itself wider to the outside. BMW could learn from Tesla. In terms of the several elements of automobile, i.e. drive, intelligent driving (e.g. from electronic map, auto gear shift and automatic collision avoidance to unmanned driving), mechanical wear, and safety & comfort, BMW has gained advantages in the latter two, and can catch up in the former two as long as it's not self-enclosed and conservative. Of course, Tesla can buy the latter two from the market, but I didn't mean that BMW must create the first two by itself. What BMW needs is success, rather than the narrow sense of pride in the self-dependent innovation."
Then, on Dec. 4, 2013, Huawei announced official entry into the IoV field. As soon as the news came out, the IoV industry burst into an uproar. Many people believed that Huawei, as a leading information & communication solutions provider in the world, should have done this long ago.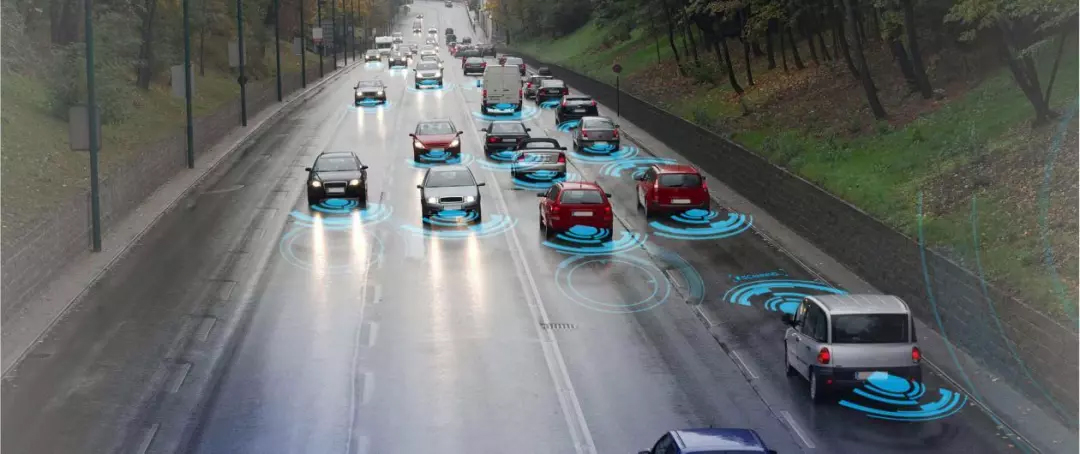 At that time, the IoV concept had been vigorously supported and gained high popularity. The media and industry insiders considered it a blue ocean worth investing in. Many manufacturers launched their own onboard system brands, and some took IoV products as their main marketing highlights, but in reality the application field and level of the IoV were still limited, with most technologies only used for information services like entertainment, navigation, voice and rescue and failed to bring obvious value to car users. Therefore, it was nothing short of the wishful thinking of the car companies, who got overly excited about it, but the consumers didn't buy into it.
As for Huawei's entry, the industry players felt surprised but pleasant: the former was because giants like Huawei setting foot in the industry would really stress them out; and the latter was because Huawei's advantages in the communication field would inevitably bring a huge boost to the IoV sector.
Pang Chunlin, Secretary General of Telematics Industry Application Alliance (TIAA), said: "Huawei, by virtue of its deep accumulation in the communications industry and continuous investment in the vehicle communication field, will provide strong support for the telematics industry and promote the large-scale & standardized development of China's IoV market. Its strong strength has laid a key foundation for it to offer solutions in the vehicle communication sector. Compared with Chinese domestic SMEs, it has more powerful advantages in technology, capital, talent, brand and channel, etc."
On Dec. 14, 2013, MIIT (Ministry of Industry and Information Technology) issued 4G licenses; then the same day witnessed Huawei releasing its own ME909T automotive module, and promising to invest hundreds of millions of yuan each year from then on in IoV related R&D.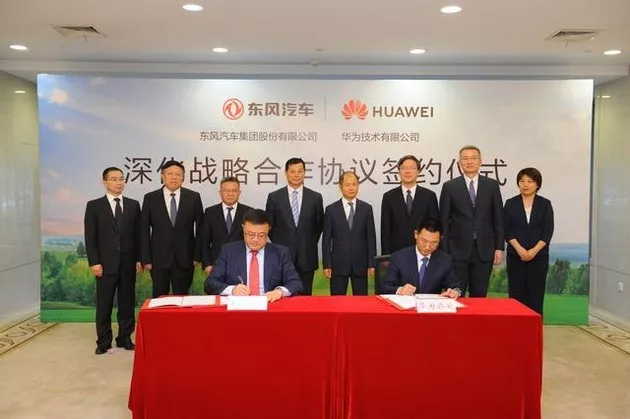 Since then, Huawei has carried out strategic cooperation with many auto manufacturers, such as providing Benz and Audi with HiSilicon chip, an in-vehicle communication module, and cooperating with Toyota to deploy in-vehicle WiFi hotspots and realize the connection with the call center; in China, Huawei has also formed strategic partnerships with Dongfeng Motor and Changan Automobile to develop IoV products.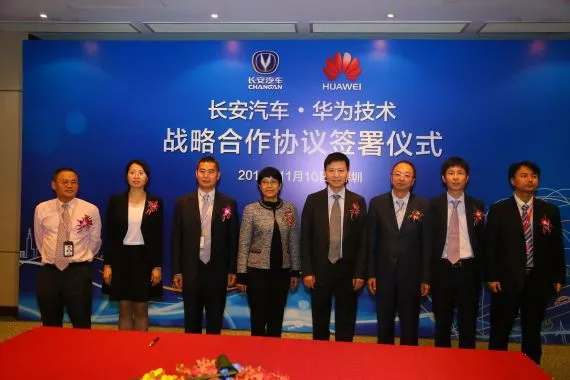 In terms of the IoV business, Huawei has always been carrying it out forcefully and dramatically, and actively expanding external cooperation, without concealing its intentions.
At HUAWEI CONNECT 2018, Huawei, through collaboration with PATEO and Audi, has made its IoV business layout one step further. Different from Tencent and Alibaba whose IoV is more system-focused because of their availability of massive traffic, Huawei will focus its IoV layout more on the unmanned driving technology.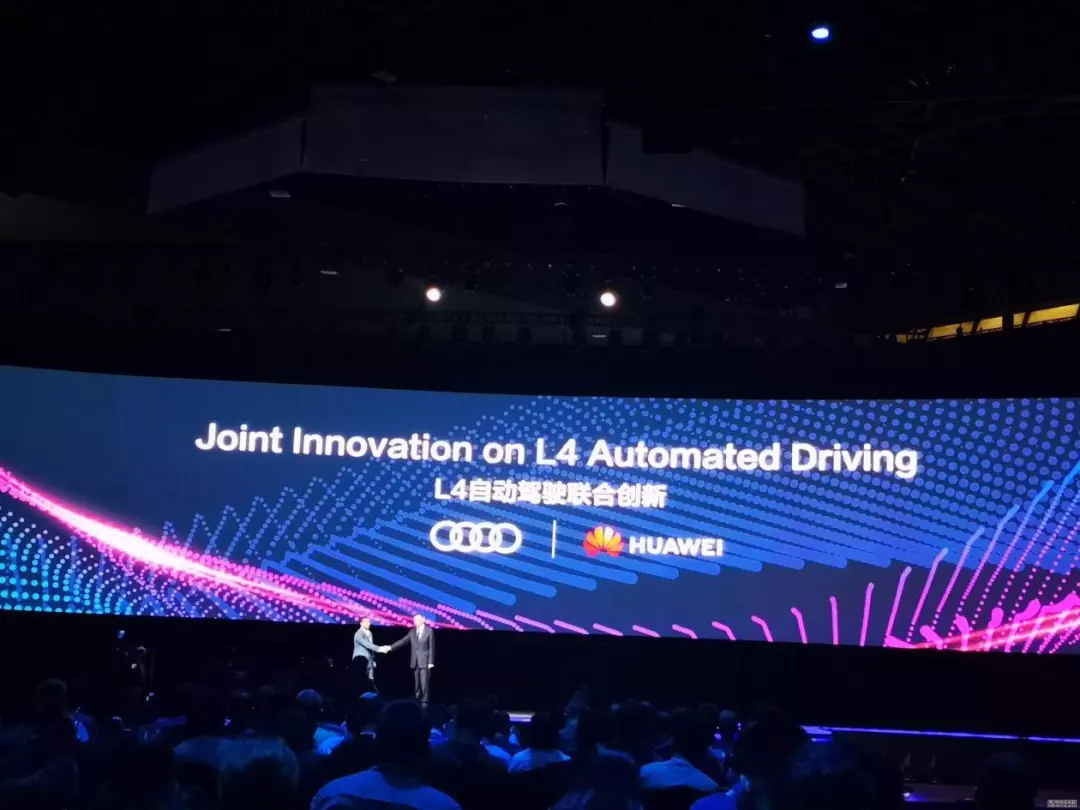 At this conference, Huawei launched the MDC 600 data center that can be equipped on the vehicle and complete a series of calculations in real time. It's reported that this data center supports L4 automated driving with computing power as high as 352 TOPS; specifically, it can process the data collected by the 16 cameras, 6 millimeter wave radars, 16 ultrasonic radars and 8 LiDARs.
In addition, its delay is less than 200ms, 60% lower than its counterparts, and can meet the low latency requirement of automated driving calculation, and the energy efficiency of the entire system is 1 TOPS/W, reaching ASIL D (Automotive Safety Integrity Level D), the highest classification.
At the end of September this year, Audi, BMW and Daimler teamed up with five telecom companies including Huawei to establish the 5G Automotive Association, aimed to promote the application of the 5G in-car communication technologies. By virtue of its advantages in the chip and communications fields, Huawei has already taken its place in the IoV domain.
Then the next question is: Is Huawei really to build cars? Will the car-building business influence its IoV strategy?
There have been as many as 2.2 million results for "Huawei Builds Cars" on Baidu search. Articles on this are coming out one after another, among which Huawei's Car Dream Already Set Sail posted in the Deep Web column under Tencent has been so popular that even people with the herd mentality but unaware of the truth have been joining in to do an analysis with every detail vividly described, as if this news is just waiting to be announced.
Some people in the industry questioned that if Huawei really wants to build a platform and aspires to be the leader in the IoV field, it should have to make the OEMs sing praises of and pay a public tribute to it, but its car building strategy could possibly mean snatching away the livelihood of these automakers. In fact, there's no need to worry about it. Google also makes Android mobile phones, but the Android mobile phone camp is still getting bigger; BYD also builds vehicles, but its battery is still in short supply.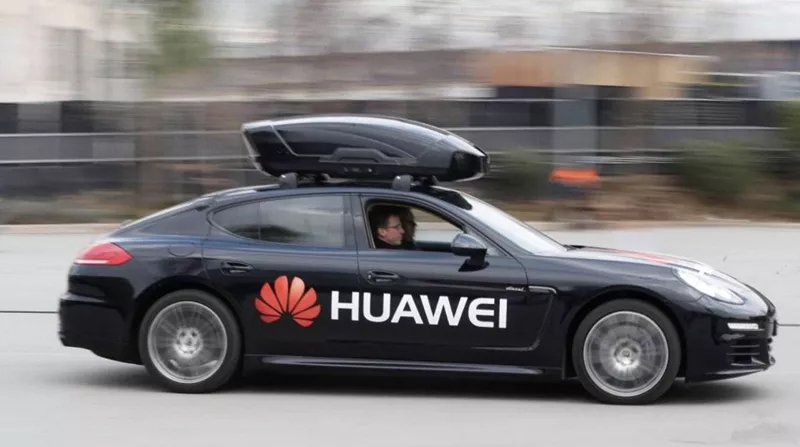 Ren Zhengfei once said in an interview that Huawei's R&D strategy is like this: first, randomly fire a shot, if the target is hit, then use the artillery and concentrate the forces & efforts to "besiege the city"; if the target is missed, it's okay, just let the bullet fly a while. Presumably, the same is true of the relationship between Huawei and the vehicle: after Huawei took a shot at the IoV target, the bullet has hit the "bird"; while after taking a shot at the car-building target, the bullet is still flying.