Empowering Vehicles with AI to Anticipate a City without Traffic Accidents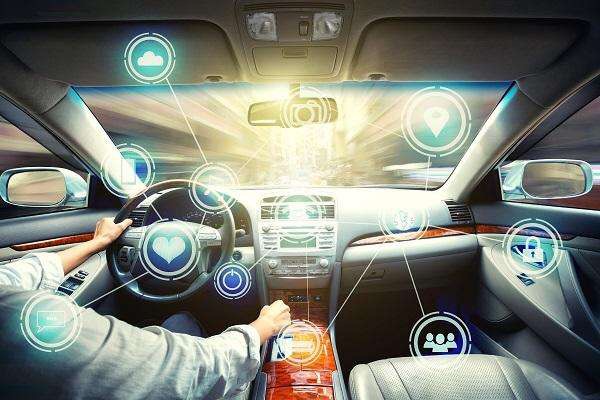 Imagine that in a future city, the smog will dissipate, the trees will make a pleasant shade, the blue sky will return, and there will be no traffic accidents – this is the dream of a Shanghai-based enterprise to use artificial intelligence (AI) to empower cars.
Nowadays, using voice control, navigation settings, restaurant & hotel inquiries and other functions can be implemented in the car. In the near future, utilizing artificial intelligence technology, we can also complete more complex functions such as hotel reservation, shopping and payment in the car through multi-turn voice dialog and memory search.
However, Ken (Yilun) Ying, Founder and Chairman of Shanghai PATEO, said that this is only the beginning of artificial intelligence in the car; PATEO is not to simply put a "robot" in the car, but to create a real intelligent travel assistant.
A Connected Car Dream of One Step Ahead
As early as 2011, PATEO and iFLYTEK jointly researched, developed and launched the world's first natural language based in-vehicle voice service "Qing iVoka". This system was nine months earlier than the Chinese-language version of Apple's Siri, and won the Grand Prix for Technology at the Guangzhou Auto Show that year. In 2015, at the Shanghai Auto Show, PATEO debuted its Qinggan intelligent concept car, to meet the needs of forward-looking research and development, which was one and a half years ahead of other new vehicle building forces.
Today, after the ups and downs, PATEO firmly targets the application of artificial intelligence in the automotive field - the Internet of Vehicles, whose core function is to perceive all kinds of information and help achieve the "vehicle-to-vehicle, vehicle-to-person & vehicle-to-other-external-objects" connectivity & interaction by using these information.
With the help of huge data, the Internet of Vehicles can help accomplish things that manpower can't achieve, and realize functions such as intelligent transportation, smart cars, and automated driving. Up to now, PATEO has established in-depth cooperation with Tencent, Baidu, Baidu DuerOS, Huawei, etc., and is committed to leveraging deep learning to realize the value of the massive data in the automotive and travel fields, and finally achieve "AI empowering vehicles".
Build More Labs on the Client Side
According to the data released by the global automotive patent database service platform, as of July 31 this year, among the enterprises with top ten applications for intelligent network connection patents in China, only PATEO and Chery are Chinese autonomous enterprises. Among the Chinese autonomous enterprises with top ten intelligent connected vehicle patent disclosures, PATEO ranks first. As of now, Shanghai PATEO has applied for a total of 1,637 patents, including 80% of invention patents, and has a full set of operation qualifications for the China market.
So, is it an equally large team that supports such a large R&D capability? The answer can be "yes" or "no".
It's "yes", because during 2015-2017, PATEO invested a cumulative total of nearly 700 million yuan in research and development, and has been continuing to invest 28% of annual revenue. The company is staffed with a core R&D team of more than 600 people, establishes a three-tier intellectual property work management system, and issues and implements internal intellectual property work rules & regulations to ensure the effective operation of patent management and working mechanism of achievements transformation.
It's "no", because in terms of absolute value, PATEO's R&D personnel and investment may not be ranked in the top three in the industry. However, the company's entire team is distributed in the 17 most promising areas of telematics, such as software, hardware, cloud, eco applications and financial payment security, and is broken down into more than 30 small groups. So far, PATEO's circle of friends has included China Telecom, Huawei, Baidu, Tencent, Suning, Umetrip, Ctrip, Meituan, UnionPay and many other partners.
"We have built more laboratories on the client side and realized the multiplication effect." In Ken's view, the Internet of Vehicles should not adopt a shallow application layout, but should involve the intelligent level of the vehicle infrastructure.
The More Imaginative Future Smart Transportation
PATEO has summarized an 8-word cooperation principle, namely: Core Control, Joint Development, Joint Iteration & Joint Income. It's precisely by upholding this principle that PATEO has developed into one of the few integrated telematics service providers in the industry that can provide active security, automotive electronics, automobile infrastructure software, intelligent operating systems, application, domestic and international internet automotive ecosystem, mobile connection, communications operation, HMI & user experience, TSP platform development & operation services and so on.
In addition to working with major enterprises, PATEO has also formed strong alliances with the government. At the end of last year, PATEO reached a tripartite strategic cooperation agreement with Lingang Group and Baoshan District to jointly build a smart city demonstration zone in Baoshan District combining a national-level connected car industry cluster with unmanned driving and IoT to promote smart city construction.
In the intelligent age, the Internet of Vehicles will make driving a pleasure and make the future more interesting.