Ken Ying Interprets the Evolution Theory of PATEO
Up to now, there are nearly 100 mass-produced vehicle models equipped with PATEO telematics products. Where will PATEO go after it has become the largest enterprise in the industry?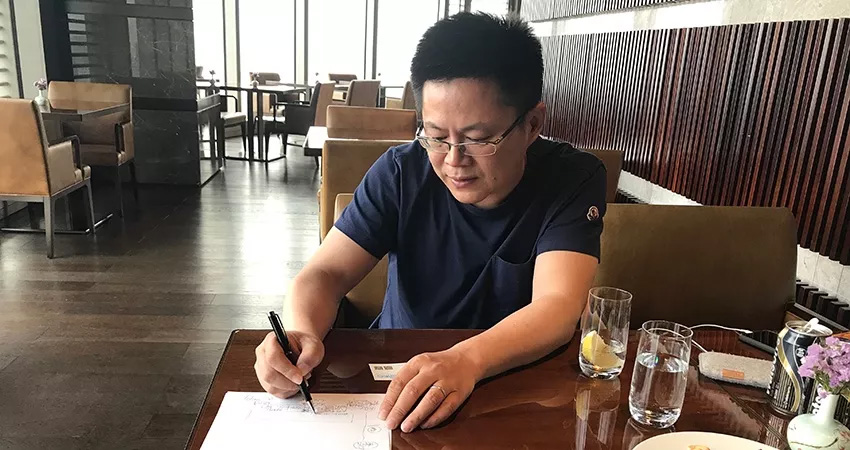 When we met him in the Executive Lounge of a 5-star hotel in Beijing, Ken Ying, Chairman of PATEO Group, had just finished meeting several waves of friends, with a pile of Watsons sugar-free soda on the table, and a slightly hoarse voice as evidenced by his speech.
Apparently, before accepting the interview of Chedongxi, this key figure in China's telematics sector had already talked a lot. However, he didn't choose to have a rest, but grabbed a new bottle of soda and started communication with Chedongxi straight away.
A few days ago, it was confirmed that Bill (Yi) ZHANG, PhD holder, Vice President of Business Operations, PATEO Group will participate in the "Secure a Decisive Victory in the New Era of Smart Cars" Special Session hosted by Zhidongxi during CES Asia 2018.
Before the session, Chedongxi took the opportunity of this meeting to carry out an in-depth exploration with Ken into the several key issues that cover PATEO's recent operation performance, technology roadmap of company development, as well as the strategy of the company to transform into a platform.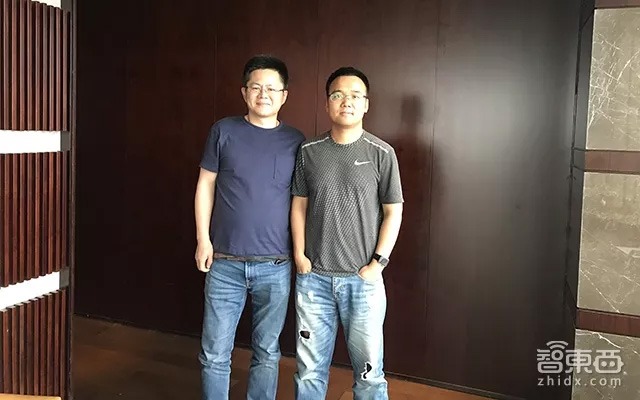 Ken Ying (L) and Chief Editor of Chedongxi (R)
I. Take off 9 Years after Establishment
Before founding PATEO, Ken had worked arduously in the field of automotive digital marketing for more than a decade, with main business scope covering production & launching of digital ads as well as integrated marketing, etc. Auto brands like Benz, Audi, SAIC and VW all used to be his "loyal" clients.
In the era of auto marketing, Ken who had access to both internet and automotive enterprises, had, on the one hand, completed the accumulation of both capital and client, and on the other hand, perceived the future development trend of the automotive industry – connected vehicle; therefore, he resolutely dived in by founding PATEO in 2009.
Nearly ten years later, the business volume of PATEO has started to skyrocket since 2016.
Ken told Chedongxi that up to now there have been dozens of vehicle models under approximately 20 plus brands for sale that are employing PATEO products, technologies or services. If the models that are now being developed under contract are counted in, the total number will reach more than 100, covering a range of auto companies or brands such as BAIC BJEV, JLR, FAW-Volkswagen, SAIC Volkswagen, Geely, Great Wall, Dongfeng, Porsche.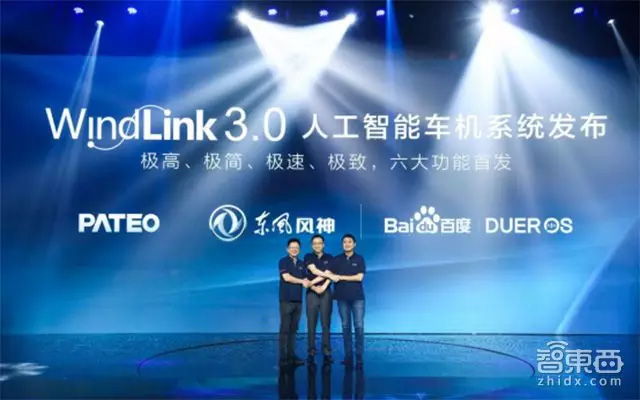 PATEO Joined DF & Baidu to Launch an IVI System
Ken explained to Chedongxi that of course, on these mass-produced vehicle models, the application of PATEO products varies. For example, previously SAIC Roewe 360, Borgward BX5 and Geely Boyue have employed both PATEO IVI and onboard systems, while some models choose to employ either IVI or system; and still some other models, though use neither PATEO IVI nor onboard system, cooperate with PATEO on cloud, user operation and other service levels.
"Luck. It's 90% luck." When asked about why PATEO was able to take off since 2016, Ken humbly attributed the reason to the big trend of telematics outburst.
Yet apparently, the rest 10% that Ken mentioned was technological innovation, which has also played an irreplaceable role. When talking about the technological path of PATEO, his speech was obviously faster – repeating the road to innovation of PATEO like reciting a text:
In 2010, PATEO launched the inkaNet 1.0 system for SAIC Roewe 360. This is the world's first onboard system that supports 3G network connection and is developed based on the Android system.
From 2010 to 2014, PATEO took the lead in China in introducing for auto enterprises such technologies and products as onboard voice interaction, which was 8 months earlier than the Chinese-language version of Siri; onboard navigation with dynamic congestion avoidance, which was one year earlier than AMAP; as well as low-reflective IVI display.
As a matter of fact, though PATEO seems to have achieved remarkable and even admirable performances at the current stage, Ken frankly admitted the detours he's taken and the frustrations he's encountered over the past years, such as staff turnover and plan to build vehicles - by teaming up with Freeman (Hui) SHEN, President of WM Motors - getting aborted. But to Chedongxi, bigger challenges and opportunities that PATEO faces have just started.
II. Rapid Transformation in the Era of Changes
From 2017 onwards, as the AI technology continues to develop, numerous changes have taken place in the telematics sector, with which PATEO has embraced another round of challenges and opportunities.
Baidu and Tencent had respectively established strategic cooperation with BAIC and GAC, plus SAIC Alibaba Banma which was one step ahead, the BAT (Baidu, Alibaba, Tencent) + BSG (BAIC, SAIC, GAW) competition pattern has taken shape. Behind the extensive cooperation & competition, at the core there is nothing but two parts - onboard system and autonomous driving.
At Alibaba's Computing Conference held last Oct., Banma Network Technology Co., Ltd., the joint venture backed by Alibaba and SAIC, announced its cooperation with PSA, with the first Banma AliOS empowered vehicle model, C4 AIRCROSS, debuted at Auto China 2018.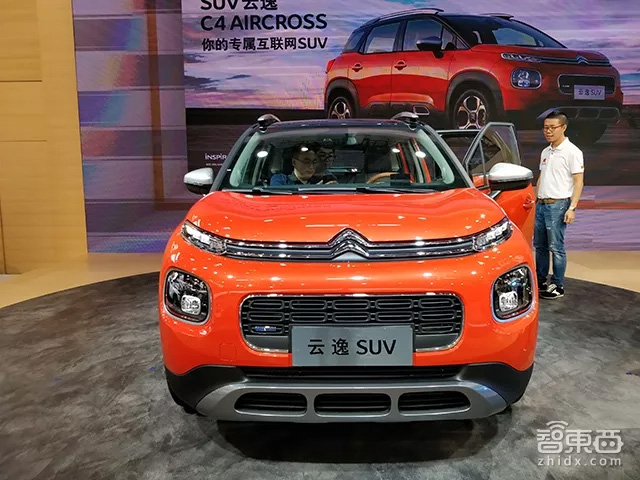 Citroën C4 AIRCROSS
Entering the year of 2018, from Mar. to May alone, automakers like Geely, Chery and BYD had successively launched their new generation onboard system platforms and strategies. Features commonly seen on consumer electronics, including OTA update, AI, AR navigation, voice interaction and download of third-party applications have all become core selling points.
Clearly, giants like BAT have become players in the telematics field, while OEMs' attention to and needs for the onboard system have made a 180-degree U-turn.
In this large context, Ken rapidly led PATEO through a series of adjustments:
1. Develop the Next Generation IVI Platform & Embrace AI Technology
With user's increasing demands for IVI and onboard system, PATEO has increased its HW/SW investment in the next generation IVI platform.
Its new generation IVI introduces the most powerful i.MX 8 processor platform of NXP, able to drastically improve the computing capabilities of IVI; its cooperation with Baidu to introduce DuerOS, and make concentrated efforts to develop voice interaction technologies, the very key to future onboard system; at the same time, overall planning and arrangements have been made for the 14 key technological areas that include OTA update, telematics security, onboard payment, IoT (vehicle to smart devices) and third party data.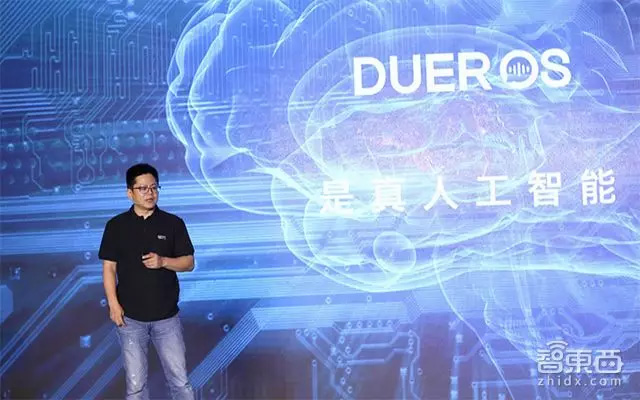 Ken Was Explaining the Cooperation with Baidu
2. Weaken Low-value & Non-core Businesses
Ken introduced that currently some low-value businesses like call center and agent operation had been abandoned, and the remaining part mainly adopted the mode of cooperative operation with OEMs. In the meantime, since some OEMs imposed restrictions during the cooperation process, PATEO chose to give up these clients.
3. Set Empowerment as Corporate Core Strategy
Ken thinks that previously domestic telematics industry has gone through two ages, in which the telematics R&D were respectively performed by OEMs themselves and multiple suppliers. However, along with telematics and onboard systems' further expansion into the infrastructure like automotive chips and vehicle control system, no single company is able to have every aspect well covered.
Therefore, the next generation connected car and onboard system must belong to the era of great integration, while PATEO, connecting with internet firms on the left-hand side and traditional auto enterprises on the right-hand side, should be the most appropriate integrator, i.e., integrating the different technologies and products of internet firms (technical firms), communications enterprises, chip companies, operators and mobility service providers, to be packaged into a telematics / onboard system solution and supplied to automakers in a unified manner for installation onto vehicles, so that each player in the telematics ecosystem can benefit – this is the so-called "empowerment".
III. The Future of Telematics Lies in Intelligent Transportation
When facing the media, Ken shows a distinctive characteristic, i.e. turning interview into a speech. When answering a question, he would explain all the contents in a thorough way including context, story background and technical details, supplemented with the rich content of his own thoughts, as well as the future planning of PATEO, etc.
Superficially, his way of answering questions seems a bit dilatory. However, if you listen attentively, you will find the enormous key details contained in the abundant information given by him. This dialog between Chedongxi and Ken was no exception. For example, when he got excited during the interview, he picked up a pencil straight away and sketched the overall layout for the next decade of PATEO on a piece of paper, in which large amount of key technology and partner information was involved, and a standard A4 size white paper was fully covered.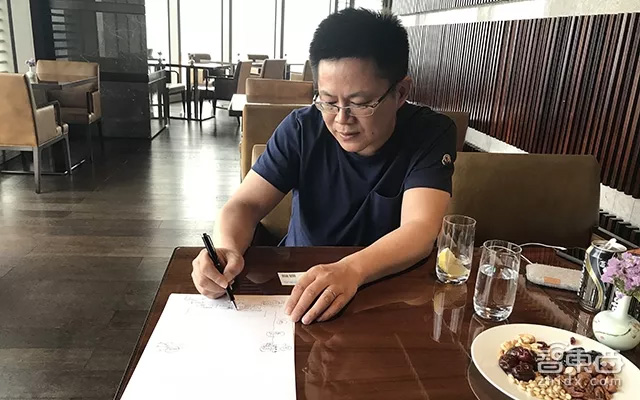 Ken Was Describing the Future Planning of PATEO to Chedongxi
"In the future, when plenty of vehicles are connected and automated, a new transport / automotive network will be undoubtedly established. At this point, PATEO, as an integrator of all resources, will be allowed more space for imagination." After explaining the grand future planning of PATEO, Ken kept us in suspense.
Then, in the context of CASE (Connected, Autonomous, Shared and Electric) trends, how has Ken planned his chess pieces on the board?
As Chedongxi understands it, Ken has divided the future businesses of PATEO into 2 sections in his planning: 1. vehicle-centered intelligentization, which is the continuity and expansion of PATEO's existing businesses; 2. the greater smart city and smart transport system in the future, each of which represents a big business.
I) With Regard to Intelligent Vehicles
The first thing PATEO needs to do is to help transform vehicles into intelligent ones. For example, PATEO is to integrate the products and services offered by chip manufacturers (e.g., NXP), technology firms (e.g., Baidu), auto parts suppliers (e.g., Bosch) and network operators (e.g., China Telecom), and in the end deliver to automakers like BAIC an intelligent system that features OTA update, voice interaction, 4G/5G network connection, remote control, onboard payment and even autonomous driving, to help them build intelligent vehicles.
To Ken, vertical integration of industry chain is just the first step, because intelligentization of the aforesaid hardware & software is merely a basis, while service and ecosystem support is the foundation.
To explain the intelligent vehicle ecosystem of PATEO, he gave two examples. The first one is that PATEO has already started communication with ETCP, a smart parking service provider, as well as other companies like Wanda and Vanke, in a bid to establish cooperation. In the future, PATEO will install sensor systems in the parking lots of partners, so as to facilitate rapid implementation of autonomous driving technologies, such as the Automated Valet Parking (AVP) jointly developed by Bosch and Benz.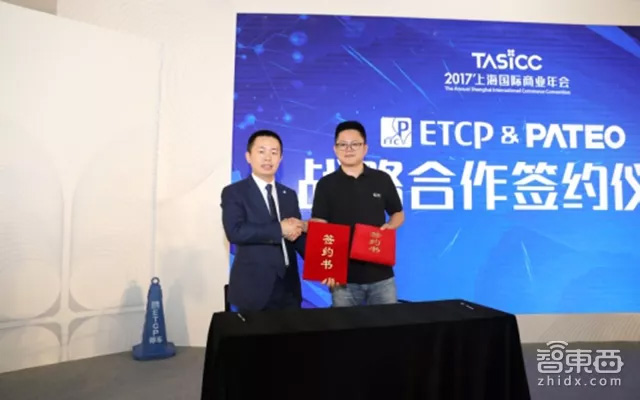 PATEO Has Reached Cooperation with ETCP
Ken said laughingly, "When compared with autonomous driving technologies like self-parking / self-pickup, payment of parking fee is no big deal at all."
The second example is V2X, i.e., the "IoT technology in the automotive sector" as Ken calls it.
Nowadays, cell phone Apps also allow interconnected operations like unlocking car doors and adjusting AC temperature. So, how is PATEO connectivity different?
Ken explained that presently multiple steps are required, including unlocking the cell phone, opening the App and clicking buttons. However, PATEO is now working with a domestic mobile phone manufacturer to develop a technology that allows the user to control vehicle cabin temperature & doors, and even call a self-driving car to drive from a parking lot to the entrance, all via the voice assistant.
Another example: after being connected to a smart bracelet or a smart watch, the vehicle can automatically adjust AC temperature on basis of the user's body temperature data, instead of manual or oral (voice) setting.
II) With Regard to Smart Transport
Though this section is a bit too far away as Ken said it is targeted at the market after 2030, PATEO had already started arrangement.
For example, Government of Baoshan District, Shanghai Municipality has now taken the initiative with PATEO to set up a Smart City demonstration area, where a smart transport system based on IoT and autonomous driving will be built in the future, and a large number of sensors & base stations will be deployed; all driverless taxis / vehicles offering online ride-booking service are running above the ground, while driverless trucks are running under the ground.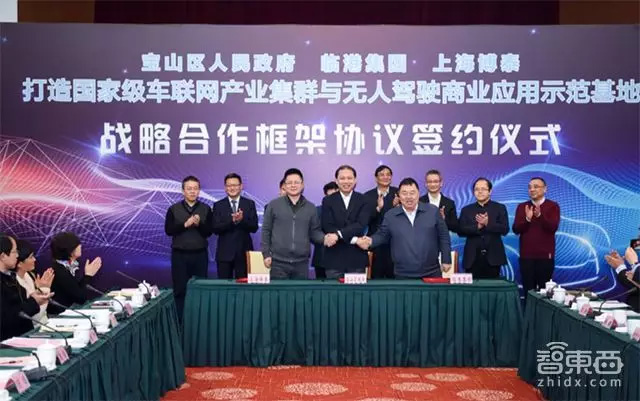 Shanghai Baoshan District Government and PATEO Have Reached Cooperation
As currently the largest telematics company in China as well as the main sponsor of this Smart City demonstration area, PATEO's partners in the fields like auto manufacturing and supply chain have been attracted. Once the technologies are well-tested and mature, PATEO will roll out Smart City nationwide and even worldwide, to embrace a huger space for imagination.
Conclusion: The Upgrade Path of a Telematics Company
Although PATEO has a big chessboard, it has just started to take off, and the whole chess game is only beginning to unfold around vehicles.
Ken told Chedongxi that PATEO had started to establish JVs with BAIC and China Telecom, while negotiations with other companies for establishment of JVs were also underway. Currently, the vehicle business section is well on track.
Meanwhile, after 90-minute communication with Ken, Chedongxi has deeply perceived that PATEO is now transforming from an IVI supplier to a genuine connected car company.
The connected car mentioned here is no longer limited to the previous HU, IVI system and the like, but instead starts with the interconnection between vehicles and vehicles and between vehicles and other smart devices, together with the combination of vehicles with autonomous driving and smart transport / smart city technologies.
From PATEO, Chedongxi sees a road leading to the upgrade and evolution of a telematics company.