Mayor Ying Yong and His Entourage Visit Baoshan Nanda Ecological Zone and Debrief PATEO on Planning & Conception for Connected Car Industry Cluster
On Apr. 26, 2018, Ying Yong, Deputy Secretary of CPC Shanghai Municipal Committee & Mayor of Shanghai, spent the whole day visiting the five key zones of Wujing, Gaoqiao, Nanda, Wusong and Taopu, and making instructions on accelerating the overall transformation and upgrading to facilitate the high-quality economic development.
Ying Yong pointed out that we should implement and carry out in depth the spirit of the 19th CPC National Congress and "Xi Jinping Thought on Socialism with Chinese Characteristics for a New Era" to take the lead in embarking on a new path leading to the high-quality development of Shanghai, and make high-quality development a basic characteristic of Shanghai economic development, a fundamental requirement for the construction & development of all areas, and also the theme & mainstream values guiding the economic work of the whole municipality; and we should also accord with the arrangements made at the 11th National Congress of the CPC to take the initiative to offer services for national strategies, focus on the development of the key zones, and accelerate the overall transformation & upgrading of Wujing, Gaoqiao, Nanda, Wusong and Taopu zones, with the aim to build them into the demonstration areas for municipal transformation & upgrading, high-quality development and construction of excellent urban area.
Take a Look at Where the Nanda Ecological Zone Is
During their inspection of these key zones, Ying Yong and his entourage ascended heights to have a panoramic view of them, and understood the details of the status quo of the land parcels, conceptions of future planning and transformation of key enterprises. The municipal leaders emphasized that, "Given their large sizes and favorable locations, these five key zones are like rare and precious 'overcoat fabric', for which not only elaborate industrial transformation & upgrading schemes but also planning & construction in line with the high-quality urban area positioning & standard are essential."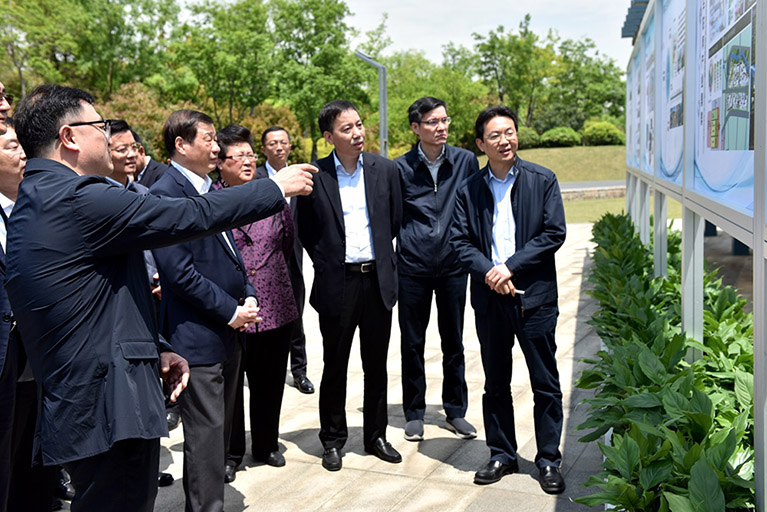 As a leading enterprise in connected car sector, PATEO elaborated to Mayor Ying Yong and leaders of Baoshan District and commissions & offices on its schemes for planning & construction and ideas on future development of Baoshan District Connected Car Industry Cluster.
During discussions and exchanges, Pudong New Area and Putuo / Baoshan / Minhang Districts respectively gave an account of their planning, conceptions and work plans for the key zones; SDRC (Shanghai Municipal Development and Reform Commission), SCEI (Shanghai Municipal Commission of Economy and Informatization), SMBPLR (Shanghai Municipal Bureau of Planning and Land Resources) and other commissions / bureaus / offices reported their considerations for work; then municipal leaders joined all attendees in analyzing the characteristics of the zones, studying directions for transformation, and probing into concept for plans.
Municipal leaders Zhou Bo, Weng Zuliang and Shi Guanghui participated in the investigations and discussions.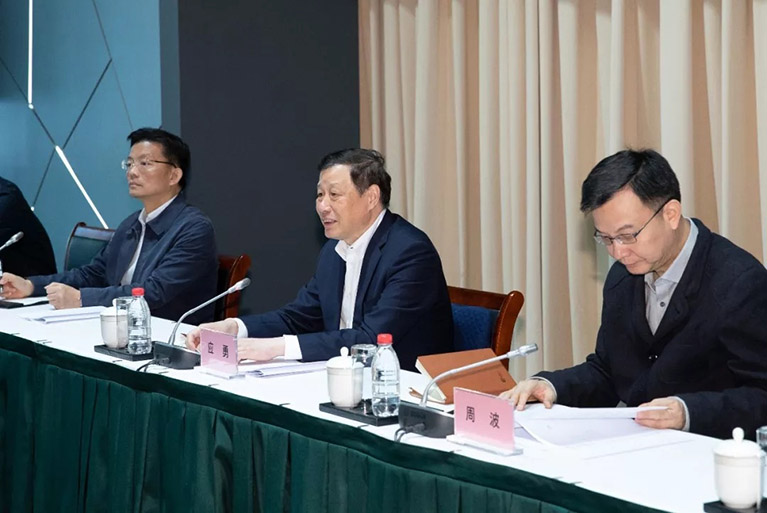 Last December just witnessed Shanghai Baoshan District Government, Lingang Group and PATEO Group signing a strategic cooperation framework agreement for jointly building a Smart City Demonstration Area based on a combination of self-driving and IoT. As a leader of the connected car industry, PATEO always stands ready to make a contribution for Shanghai Municipality to be transformed, upgraded and built into a global science & technology innovation center.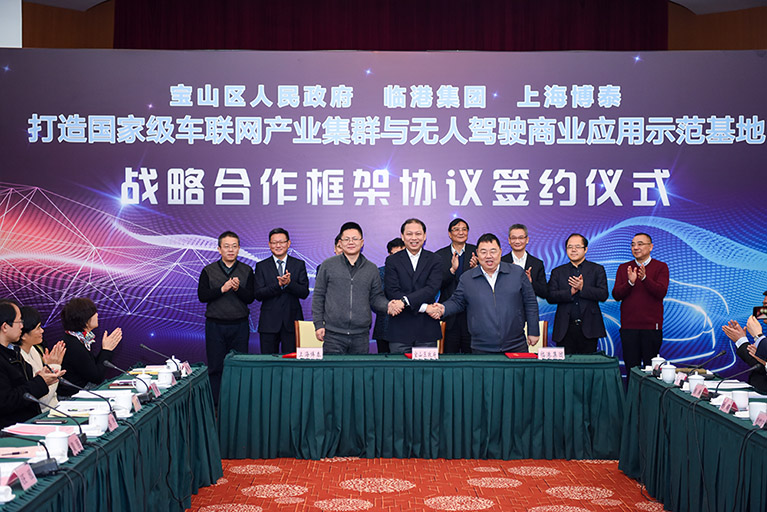 Also at the Beijing Auto Show that just happened, the stunning debut of a series of PATEO's products has given us a taste of its not-to-be-underestimated strength. So we're looking forward to its prominent contributions to the transformation and upgrading of Shanghai Municipality!