The Invisible Player in the Exhibition Hall of Beijing Motor Show
Based on its capabilities in hardware, integration, scenarios and rapid implementation through channels, it has become an integral bridge between internet firms and automakers.
This was probably the earliest automaker event prior to Beijing Motor Show, but it was between enterprises instead of targeting at consumers.
Apr. 22, 2018 witnessed the signing of an agreement between Shanghai PATEO, the giant & pioneer of China's connected car industry, and Jaguar Land Rover in Beijing, signifying the formal establishment of their strategic cooperation partnership.
Ken Ying, Founder & Chairman & CEO of PATEO, along with Qing Pan, Member of the Global Board of Management of Jaguar Land Rover and Executive Director of Jaguar Land Rover China, attended this event.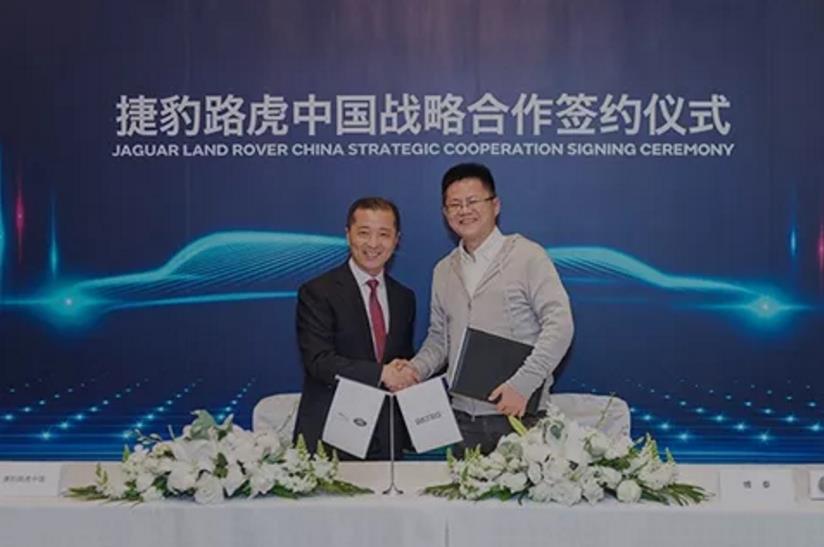 What are they going to do? The official information revealed that two initiatives would be taken:
First, both parties will devote themselves to jointly exploring the next generation end-to-end connected car solutions covering the intelligent hardware, intelligent operating system, cloud ecosystem, payment and other fields.
Second, they are to embed the next generation onboard AI (artificial intelligence) technologies jointly developed by PATEO and Baidu DuerOS into user-centric interaction, and base on such ultimate experience and high-frequency user service to build future mobility services for luxury car owners.
That is to say, by virtue of its cooperation with JLR, PATEO has extended its connected car business domain from IVI to future technology-empowered mobility.
In other words, PATEO, this connected car veteran, is extending its tentacles more deeply, and has embarked on a new phase in its connected car journey.
Next, Ken Ying was to attend some other events during the Beijing Motor Show, which indicates that PATEO's tentacles are still extending to a wider range of mainstream automakers.
For example, on Apr. 23, PATEO joined Dongfeng Motor Corporation Passenger Vehicle Company (DFPV) and Baidu DuerOS in launching WindLink 3.0, an artificial intelligence based in-vehicle infotainment system.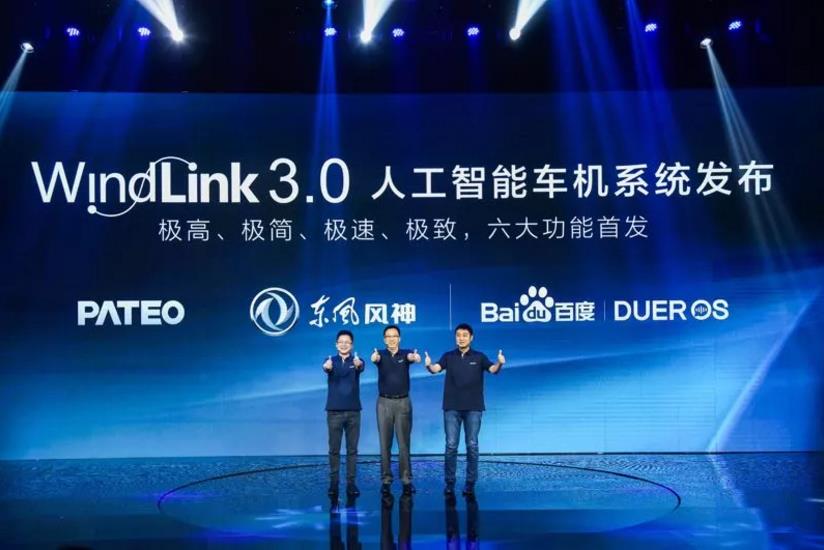 It is said that this system not only enables the "scenario as a service" feature (i.e. whatever the driving scenario is, AI will proactively and automatically offer suitable services based on user itinerary, traffic/vehicle/weather conditions, as well as user's daily habits in food, travel and shopping), but also for the first time, can really understand the complicated human language, make appropriate responses, and satisfy owner needs in a smart way.
Another example is the EU5, a main new sedan of BAIC BJEV, launched on Apr. 25. It's also equipped with an intelligent IVI jointly developed by PATEO and Baidu DuerOS.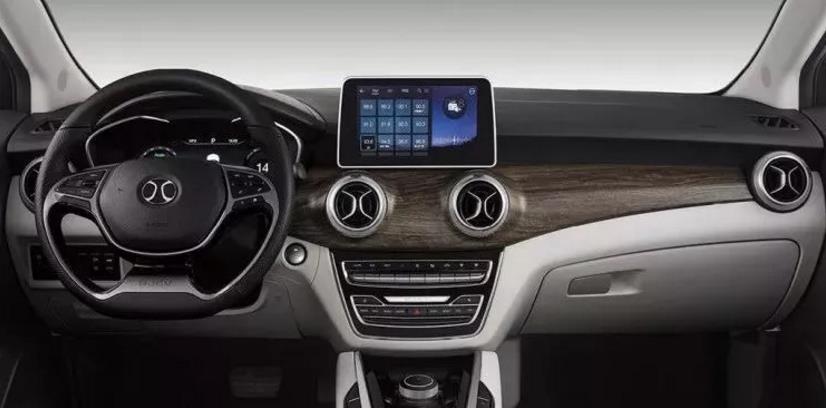 It's claimed to possess powerful management functions, enabling automatic system and application updating, information interaction between the 12.3-inch digital instrument cluster and the 9-inch big screen of the infotainment system, as well as the all-round AI-based voice interaction operations, such as recognizing user via voiceprint, completing intelligent search for music by voice, providing information pertaining to the journey, and even chatting with user and receiving & sending
*
messages messages by voice.
Still another event has probably attracted more public attention – the debut of Hongqi New Concept Smart Cockpit, a joint creation of PATEO and FAW, on the opening day of Beijing Motor Show.
It's claimed to have access to AI-based data visualization service, intelligent entertainment & appreciation & listening / information / IoT services as well as the airline platinum / private butler / green rescue channel / security cloud services, aimed to use the all-new intelligent connectivity to create a smart mobility eco-chain for Hongqi.
If the successive appearance of new automaker powers and the popularity of intelligent vehicle concept was a conspicuous focus in the spotlight during Beijing Motor Show 2018, PATEO, who once would like to become an automaker but later gave up, was another hidden bright spot drawing much less attention.
Nowadays, intelligent connectivity has replaced new energy vehicles to become a highly sought-after focus of OEMs. According to the predictions of the industry, by 2018, the market size of China's connected car will reach CNY 200 billion, accounting for approximately 60% of the global market share, and by 2020, this figure will rise to 33.82 billion dollars with the penetration rate of 18.1%.
Faced with the huge cake of the connected car market, kingmakers of China's internet - BAT (Baidu, Alibaba, Tencent) as well as telecom operators and giants like Huawei and Datang Telecom Technology have taken swift actions to make overall planning and arrangement for setting foot in the connected car sector, thus reshaping the ecosystem of the auto industry.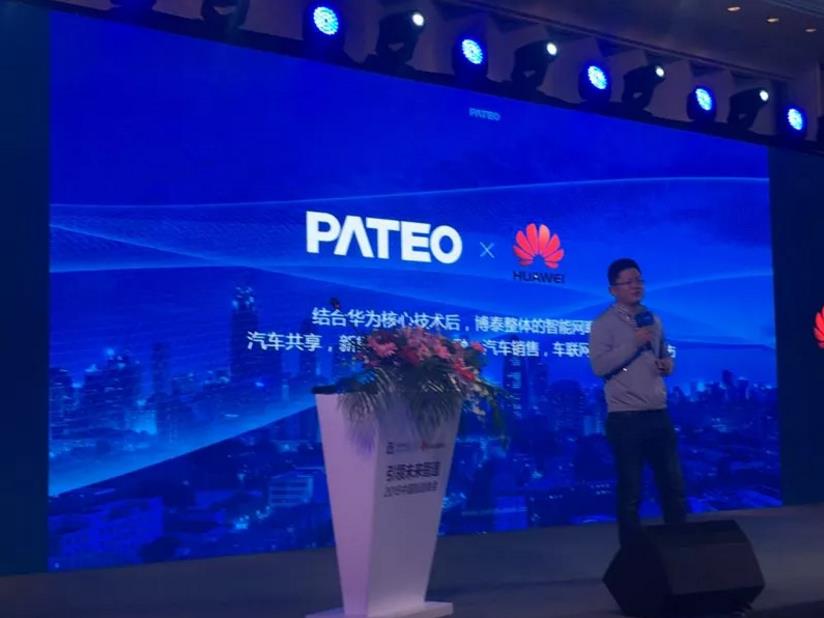 During this process, Baidu, Tencent, Alibaba and Huawei have all become the most popular partners of OEMs, and their strategic cooperation partnership agreements frequently appear in the press. In such partnerships, what role can PATEO play?
Auto Business Review also notices that some OEMs have launched their own connected car systems, e.g. Banma Connectivity, a product jointly developed by SAIC and Alibaba, and GKUI, an eco-connect system launched by ECARX under Geely. One may wonder how PATEO will seek for survival in the future when confronted with these competitors.
Beyond that, China Unicom incorporated a wholly-owned subsidiary - CUSC, to directly confront PATEO in the TSP field; AMAP and iFLYTEK, its former partners, have also turned into competitors, entering into the automotive navigation, voice system and other domains in an all-round way.
Does all this suggest that PATEO has given way to the companies that enjoy stronger financial backing and background?
Ken Ying made such a remark to Auto Business Review: In 2009 when OnStar worked on the security-and-protection-oriented telematics system, PATEO chose to focus on the entertainment feature; in 2013 when the market trend was the post-installation-centered IVIs, PATEO chose to build pre-installation-centered IVIs for OEMs; in 2015 when numerous connected car enterprises chose mobile phone & automobile connectivity, PATEO chose to build vehicles on its own; and in 2016 when new vehicle building powers came on stage, PATEO quickly refocused and chose to concentrate on the connected car field.
This actually implies the way for PATEO to establish itself and the philosophy for PATEO to survive.
Empowering OEMs to Create Value
Empowerment – This is PATEO's significance to OEMs.
On the morning of Apr. 23, Xiaopeng Motors, an emerging automaker, claimed they produced AI-based automobiles; on the afternoon of the same day, SAIC Motor proclaimed the birth of Marvel X, the first mass-produced intelligent vehicle around the globe.
OEMs are willing to label themselves as manufacturers of intelligent vehicles, and almost all traditional auto enterprises are taking intelligentization as their main direction, which is an even more favorable tail wind than new energy, with which the automotive industry will be able to be brought off to a new level, while empowering traditional OEMs, and assisting with their intelligentization & connectivity are precisely where PATEO's strengths lie.
PATEO empowers traditional automakers mainly from three directions: the first is hardware + software + cloud; the second, software + cloud; and the third, helping OEMs build a platform with complete architecture that includes autonomous OS, cloud platform and user account, just like the iOS, ID, Siri, iCloud and App Store of Apple.
The third direction is what PATEO does best, its core competitiveness, and also the most important reason why numerous auto enterprises are ready to cooperate with it.
This means PATEO has two identities: one is supplier of products, and the other is builder of third-party telematics platforms, which is unique and exclusive, and it explains why PATEO remains unruffled in the face of so many OEMs cooperating with BAT and Huawei.
In fact, these two kinds of partnerships do not conflict, as BAT and PATEO are not on the same layer. "We're in between, aimed at assisting OEMs in building a platform for them to access any resources, therefore PATEO and these resources are not mutually replaceable," said Ken Ying, "OEMs could cooperate with giants without being kidnapped."
In the opinion of Auto Business Review, to put it another way, a lot of OEMs want to embrace internet firms, and a number of strategic cooperation agreements have been signed between them, but they fail to be put in place, which is mainly due to the absence of a third-party platform builder like PATEO.
This is also an important reason why PATEO resolutely withdrew from the automaker ranks soon after it just put one foot in the automotive manufacturing industry, because it had to pinpoint itself, and realized that all traditional OEMs would surely take intelligent connectivity as the main direction,
From last year onwards, PATEO has completed platform-based cooperation projects with BAIC MOTOR, BAIC BJEV and DFM. The AI-based WindLink 3.0 IVI system jointly launched with Dongfeng and the intelligent IVI developed for the new main sedan model of BAIC BJEV are precisely demonstration of this trend.
After nearly ten years' development, PATEO has now become an intelligent vehicle & connected car enterprise with the largest capital structure & business scale and automotive customer base in Mainland China.
It has successively secured cooperation in connected car business with multiple domestic brands, including SAIC, FAW, DF, Geely and BAIC Groups, and established a connected car joint venture with BAIC BJEV and Beijing Hainachuan (Automotive Parts Co., Ltd.).
In the meantime, it also provides services for international brands, including Volkswagen, Audi, Benz, Peugeot, Citroën, Porsche, Bentley, Lamborghini, Land Rover and Jaguar. This time, its entry into strategic cooperation partnership agreement with JLR China has, so to speak, opened the latest chapter.
Then someone may ask, will the OEMs' self-built telematics platforms possibly replace the PATEO ones? The answer is also NO.
Whether the inkaNet 3.0 by PATEO, Banma Technologies by SAIC or GKUI by Geely, the competition is ultimately around products. As the inaugurator of China's connected car racetrack, PATEO has accumulatively invested CNY 1.6 billion in R&D, with experience and lessons learned far beyond the reach of competitors.
In 2010, SAIC's inkaNet was brought into reality by PATEO, marking the beginning of the connected car era. Later on, PATEO worked with China Unicom to launch the first 3G connected car around the globe; worked with Xiamen AMAP to launch the first onboard navigation system that actively avoids traffic jams; and worked with iFLYTEK to launch the first onboard voice system, which was 9 months earlier than the Apple Siri; in 2015, it independently developed Qinggan I.P.D.A, an epoch-making intelligent IVI product.
As an expert in vehicle infrastructure, automotive electronics, communication, software, cloud and operations services, PATEO has been focusing on the 17 core areas of connected car and accumulated 1,050 pieces of intellectual property, far outnumbering others in this field.
In the course of its development, PATEO has been embracing the annual high growth rates of user scale & activeness both at 100%. Now it provides services for nine auto groups nationwide covering dozens of models of luxury, joint venture and self-owned brands, and boasts more than 1.1 million pre-installation users.
Such empowerment has given a clear-cut definition to PATEO's positioning, i.e. helping automobile / internet / communication / finance companies as well as relevant industrial companies in the whole automotive value chain create and share value.
This way, all of the companies will input to PATEO their industry experience, which, once converted into cases by PATEO, could be replicated across the whole industry; thus, theoretically PATEO will finally become increasingly powerful, and capable enough to cover all kinds of markets, consumption types, product experiences and modes of operation.
In short, based on PATEO's value as a party in between who is "more of an expert in internet than automakers and more of a specialist in automobile than internet companies", the internet ecosystems of both PATEO and OEMs will be jointly integrated and embedded in a deep manner, enabling OEMs to cooperate with giants and stand on the giants' shoulders while not being kidnapped by the giants.
In other words, PATEO outperforms the connected car subsidiaries of OEMs. This may explain why PATEO is still undertaking half of Geely Boyue's businesses and is about to acquire the businesses of the hot-selling mainstream models of Changan Automobile and Great Wall Motors as well.
Auto Business Review has learned that PATEO would penetrate Great Wall Motors right away, and stand a good chance of winning the FAW-Volkswagen businesses in an all-round way. Insiders all understand what it means to get access to these mainstream automobile enterprises in China.
Open-mindedness – the Perpetual Way of Survival VS. Closed-mindedness – the Inevitable Road to Doom
Intelligentize the 200 million automobiles (China's car parc) – This is PATEO's dream.
Apart from empowering motor companies, it's necessary to explain here why we say PATEO also "helps automobile / internet / communication / finance companies as well as relevant industrial companies in the whole automotive value chain create and share value".
Ken Ying told Auto Business Review that: only by win-win cooperation of numerous enterprises, will connected car gain development; and only by vertical & horizontal alliance of multiple roles including automaker, telematics service provider, network operator, internet firm and others, could an all-embracing telematics web get weaved.
Because in the connected car field, no single automaker, parts manufacturer, connected car/AI enterprise or internet firm is able to complete the overall planning & arrangement for connected car alone. The trend of cross-functional & trans-sectoral collaboration is getting more and more apparent – the government, capital, as well as automotive, information, transportation and more industries all have to be involved.
Therefore, all these years PATEO has been intentionally making overall planning and arrangement for its own internet ecosystem.
It has established in-depth strategic cooperation with upstream/downstream partners, including NXP, Huawei, UAES and Nuance; and has entered strategic & exclusive partnership with Baidu DuerOS, Baidu Apollo, Baidu Cloud, Baidu L3, Baidu Maps, Suning Finance, Suning Share, Suning IoT & TV/mobile phone ecosystem, UAES, BOSCH, China Telecom, Ctrip, TravelSky, iQIYI, ETCP, Umetrip, Ximalaya, and so forth.
It's especially worth pointing out that PATEO's entering into deep cooperation with UAES, BOSCH and Continental, on the one hand, manifests the recognition of these global components & parts giants, and on the other hand, indicates the depth of its involvement in the connected car field.
By leveraging the powerful capabilities of itself and other industry giants in internet, communications, finance and mobility fields, PATEO could really help auto enterprises build their own set of ecosystem & software data platform with open access to a variety of giants' resources, e.g. technologies of other internet giants as well as the multitudinous resources of PATEO partners like ETCP, Ctrip, TravelSky and iQIYI.
Then PATEO will be able to offer them full-line services ranging from security, big data to AI, and thus ultimately turn these motor companies from automobile sellers into enterprises operating user value & mobility business through connected car products characterized by ultimate experience and absolutely advanced technologies.
From the perspective of the OS level, PATEO's logic can in effect be interpreted in a broader sense – as a partner of multiple automakers, the "PATEO Qing OS + Baidu DuerOS" model has truly achieved empowerment for in-vehicle user experience.
PATEO's cooperation with Baidu Apollo / Cloud / MapAuto, especially its collaborative deep development with Baidu DuerOS on AI-based products, will benefit both Baidu and PATEO a lot in terms of their engagement in the auto industry where intelligentization is continuously exploding; and Baidu's capabilities in computing, data and algorithm in good combination with PATEO's hardware, user scenarios and implementation through channels will bring an ultimate AI experience.
Undoubtedly, PATEO's partnership with Baidu is on a deep level, and the cooperation between PATEO, Baidu and Dongfeng this time also gives Baidu unprecedented access to a total end-to-end connected car solution in a real sense. Will Baidu really be able to gain benefits from its collaboration with PATEO on future connected car, thus enabling it to make breakthroughs in the two fields of self-driving and business model? At the moment still no definite answer yet, but as far as the experience of the products jointly developed and launched by Baidu and PATEO is concerned, we're already best-in-class.
Auto Business Review also learns that in May 2018, PATEO will formally incorporate a joint venture with China Telecom. As a domestic leading integrated telematics application service provider, it'll offer upgraded services to auto industry. The recruitment of the General Manager of the joint venture is underway inside China Telecom, who will enjoy the benefits as the leading role of a secondary sector.

Different from China Unicom Smart Connection (CUSC), a subsidiary of China Unicom specializing in full vehicle informatization service, this joint venture with PATEO is highly valued and given a high status within the China Telecom Corporation, as PATEO, owing to its hardware / software / cloud capabilities together with the ecosystem empowerment from Huawei and Baidu, is superior to the connected car subsidiaries of traditional communications operators.
This means, in the future PATEO will gain the upper hand in 5G, communications security, tying hardware or even offering complimentary IVI based on communications traffic, as well as interconnection with all scenarios based on ITV, mobile phone and IVI – this is also an advantage that PATEO has over the OEMs' own ordinary telematics platforms.
Next, PATEO will introduce an all new built-in insurance product through cooperation with automakers, which is the first of its kind in China. Furthermore, PATEO will provide a security authentication platform equipped with hardware solutions, which is the first of its kind across the globe.
In the long industry chain of connected car, there are numerous participating enterprises, and the new replaces the old in a very fast pace. The reason why PATEO is able to grow stronger and stronger in the intensely competitive environment is completely attributed to PATEO's core development philosophy, i.e. sticking to its own industrial positioning, empowering traditional automakers, and seeking cooperation with as many enterprises in the industry chain as possible, to strive for survival and development with mutual benefits and win-win.
Ken said that in the future, PATEO would surely adopt an open attitude to embrace all parties willing to cooperate, while building up internal strength and fulfilling due responsibilities to play the most appropriate role in connected car. "Being open leads to eternal survival and being closed-minded leads to inevitable doom".
The Future Is Full of Imagination
In 2017, PATEO R&D revenue was only 9 million Yuan, but by 2018 it is expected to reach 180 million Yuan, meaning the R&D revenue alone will have increased by 20 times.
With regard to revenue, PATEO revenue will hit 1.8 billion Yuan in 2018. It is alleged that by 2020, PATEO will have possessed 7,000 items of IP, with an annual revenue of 12 billion Yuan, among which revenue from software and cloud each accounts for 50%.
This actually comes back to the question that what PATEO is currently relying on to earn profit.
The current business model of PATEO is built upon cooperation with automakers. An insider told Automotive Business Review that PATEO is actually able to guarantee profits for all of its teams by the development charges collected from automakers.
In a sense, this has demonstrated the core capabilities of PATEO from the other way around.
Over the past years, quite a few senior talents of PATEO had job hopped to other enterprises to engage in connected car business, inadvertently making PATEO the recognized "Huangpu Military Academy of the Connected Car Industry".
For example, CEO of Connected Car, Geely; CEO of PingJia Technology; GM of Connected Car, Foton; Chief Engineer of Intelligent Research Institute, Changan; Principal of Connected Car, Joyson Electronics; Principal of Connected Car, Chery; and Principal of Connected Car, Borgward are all from PATEO, while quite a few engineers of NIO, Ali Banma and WM Motor are also from PATEO, such as Hao Fei, CEO of Ali Banma, who was the once the Director of the SAIC Electronics Dept. responsible for the first generation inkaNet between PATEO and SAIC.
This once caused the outside to be concerned about the talent drain of PATEO, but according to Ken, talent flow was a normal phenomenon when the waves of intelligent connectivity rose. Though it might have a little adverse effect on PATEO in the short run, it would not shake the foundation, but is only an indirect reflection of PATEO's strength.
As a matter of fact, by 2017, senior manager and above roles at PATEO had suffered zero loss, and the headcount had increased from over 400 in the past to 750+. What might be more interesting is that after joining PATEO, many former employees of Continental, Panasonic and Lenovo have been demoted instead of getting promoted, yet this does not affect their enthusiasm for joining PATEO at all.
PATEO's efforts in the connected car field have also been recognized by national and local governments.
As the only connected car enterprise selected to be one of the first batch co-builders of National NEV Technology Innovation Center, PATEO is now not only Deputy Director of Telematics Industry Application Alliance (TIAA), but also a member of China Industry Innovation Alliance for the Intelligent and Connected Vehicles (CAICV).
It's also Head of Connected Car Standard System Service Working Group, Deputy Head of V2X Communication Working Group under the Ministry of Industry and Information Technology (MIIT), as well as a drafter of the Technology Roadmap for Energy Saving and New energy Vehicles as part of the 13th Five-Year Plan of MIIT.
PATEO is also the sponsor of four national platforms, namely, National Intelligent Vehicle Innovation Platform, National NEV Technology Innovation Center, National Intelligent Connected Vehicle Innovation Center and National Automotive Industry IP Investment & Operation Center, as well as the only connected car parts company that concurrently acts as the sponsor of the aforesaid four national platforms.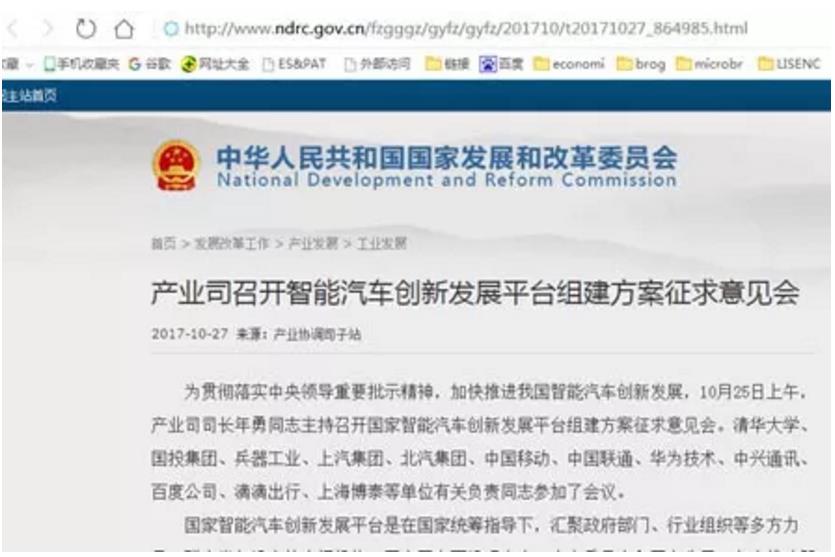 Over the past year, local government has offered more substantial support.
In 2016, with a total investment of 404 million Yuan, its "Connected Car System R&D, Industrialization and Operations Targeted at Intelligent Connectivity" Project was recognized by Shanghai Municipal Government as a Major Program of Shanghai Strategic Emerging Industries (SEI), with 40.5 million Yuan special fund support gained.
In Aug. 2017, PATEO took the lead in the construction project of a new intelligent connected car industrial park in Changxing Economic Development Zone, Zhejiang, which will be mainly focused on the R&D and manufacturing of the connected car industry, with automotive smart cockpit system and the supporting parts as the core, and aimed to build a connected car industry cluster.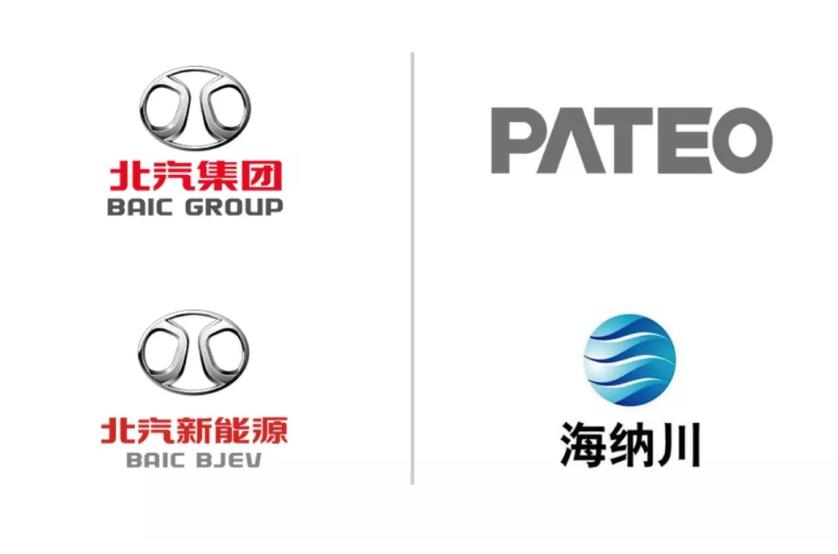 The whole industrial park project attracts a total investment of about 6 billion Yuan, with 3 billion Yuan invested in the smart cockpit system project of phase I, which will integrate smart cockpit system, supporting production plant of key parts, intelligent connectivity technology R&D center, intelligent connectivity technology testing & validation center and TSP cloud service platform, and is expected to be completed and put into production in 2018.
(See Settling Down in Huzhou – What Ambitions Does the 8.5 Billion Yuan PATEO Cherish for details)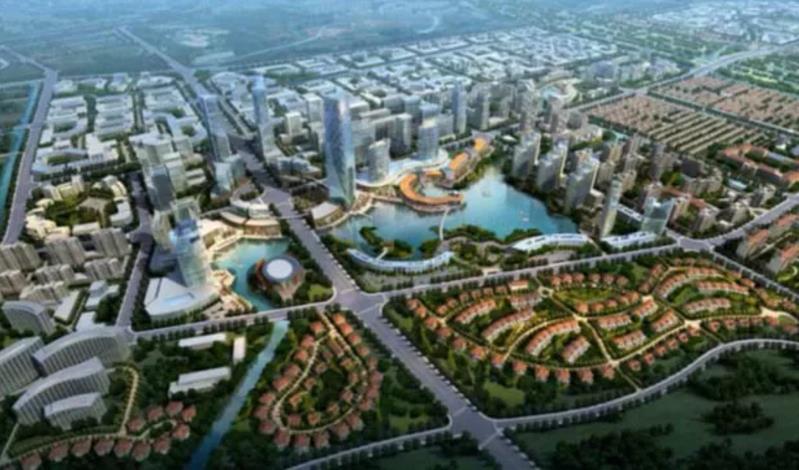 In Dec. 2017, PATEO joined hands with Lingang Group and Baoshan District of Shanghai Municipality to enter into a three-party strategic cooperation agreement, with the aim of jointly building a national-level connected car industry cluster and a model of Smart City based on a combination of self-driving and IoT in Nanda Ecological Zone of Baoshan District, and at the same time, the three parties will also make joint efforts to set up a Connected Car Industry Innovation Fund with PATEO as a GP (General Partner), and introduce industrial cooperation projects.
(See The Future Tense for Tesla & The Present Continuous Tense for PATEO for details)
Ken said, PATEO has located its entire industry chain in the Yangtze River Delta with a plant built, because it is worldwide auto manufacturers' requirement that you must have manufacturing capabilities.
In PATEO's point of view, the previous decade had ushered in the mobile internet era, and the next decade will embrace artificial intelligence. In the future, automakers will not be classified into emerging manufacturing power and traditional auto enterprises, but only manufacturers of either intelligent vehicles or non-intelligent vehicles.
It is not difficult to tell from its planning that PATEO has been focusing the majority of its attention on helping internet companies integrate with the automotive industry in a faster pace while helping more traditional automakers manufacture intelligent connected vehicles. Yet, the vaster space for imagination lies in its transformation into a Smart Mobility company.
Auto Business Review has learned that some automakers have already started communication with PATEO, with the aim of incorporating a JV based on mobility, finance, communications operation, software and data, and building a listed automotive entity in the cloud, while PATEO is leveraging its own strengths to help Shanghai create an in-the-cloud automotive empire, which in return will fill the future prospects of PATEO with more imagination.
It is known that during the 2017 – 2018 period, PATEO has attracted the strategic investments from several giant enterprises, including Suning and an internet company, with the total financing valuated at approx. CNY 8.7 billion; at the same time, several national capital investment companies in different fields are making close contact with PATEO, with the valuation of the next round of financing estimated to reach 15 – 20 billion Yuan. The various types of high quality capital, as well as the associated resource input will also facilitate the steady development of PATEO's strategic layout.
We might put it this way – the current PATEO is just like "CATL" in the connected car field, which gains the favor of numerous investors by virtue of its considerable potential.