PATEO Joining Hands with Baoshan District and Lingang Group to Build a National-Level Connected Car Industry Cluster
On the morning of Dec. 26, Government of Baoshan District, Shanghai, Lingang Group (Shanghai Lingang Economic Development (Group) Co., Ltd.) and PATEO Group signed a strategic cooperation framework agreement, aimed to leverage their own advantages, strengthen resources integration and conduct all-round cooperation so as to jointly build a national-level connected car industry cluster and a business model of Smart City based on a combination of autonomous driving and IoT.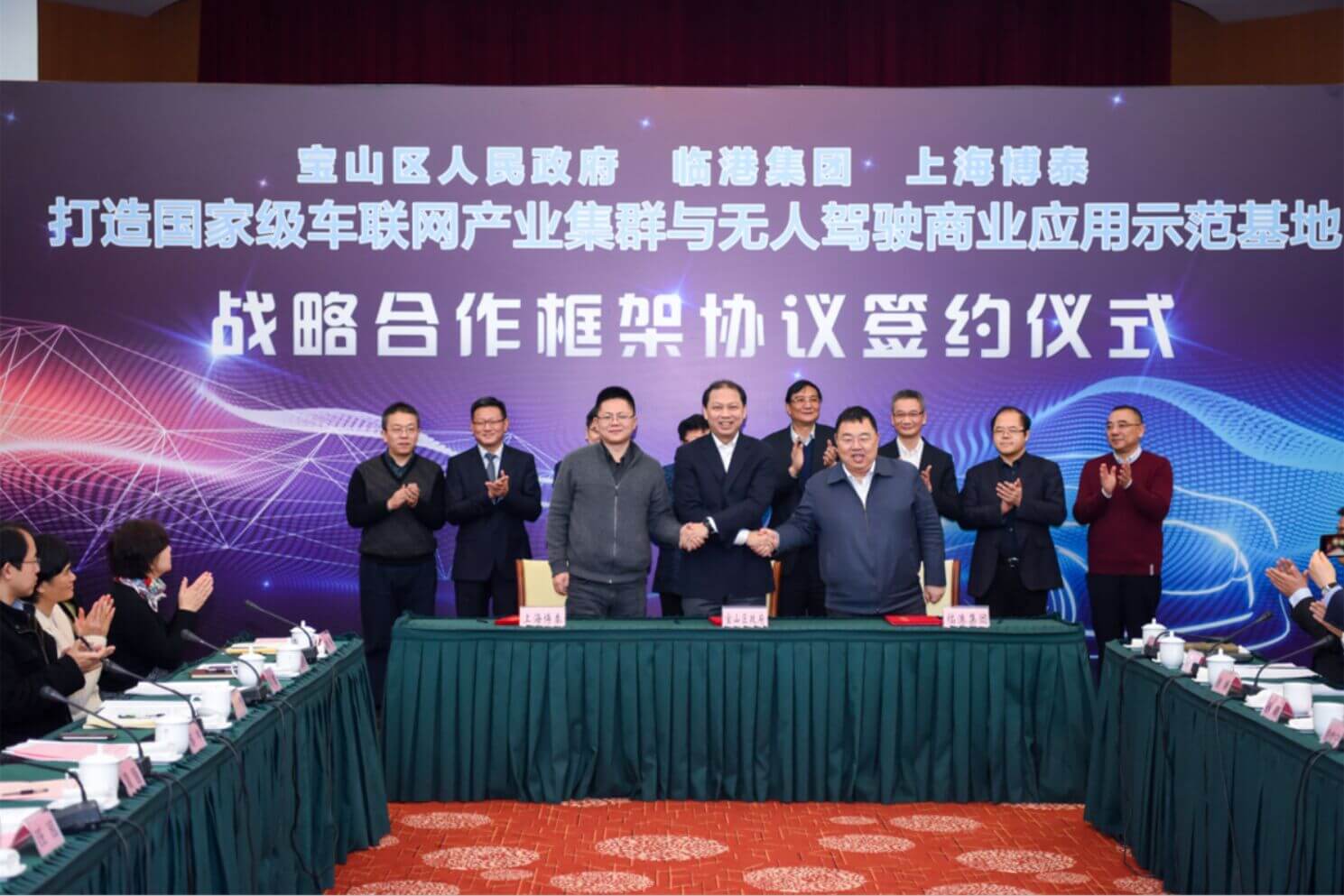 According to the Agreement, the three parties will plan and construct a "Future City" in Baoshan Nanda Ecological Zone to form a Smart City Demonstration Area based on a combination of autonomous driving and IoT; in the future, PATEO headquarters base will be entirely settled in the Demonstration Area, including R&D, Platform Service Operations and Business & Strategic Cooperation Divisions covering PATEO connected car core software & hardware products, TSP platform, smart mobility, IoT and creativity as well as the R&D Center and other organizations of joint ventures between PATEO and central enterprises. The three parties will also make joint efforts to set up a Connected Car Industry Innovation Fund with PATEO as a GP (General Partner), introduce inter-industrial cooperation projects, and synchronically facilitate the "National Intelligent Vehicle Innovation and Development Platform" being put in place in Shanghai and build a national engineering center and a national tech center as well. Obviously this is another initiative taken by Shanghai Municipal Government to strengthen urban development and drive the "Global Science and Technology Innovation Center Construction" strategy after it was said last year that Tesla would probably build a plant in Lingang.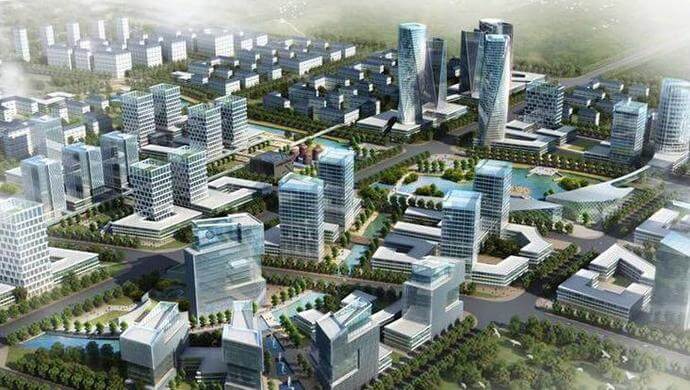 As the earliest connected car enterprise in China, after nearly ten years' development since its founding in 2009, A Chinese domestic intelligent vehicle & connected car enterprise that enjoys a massive business scale and numerous automotive clients. Up to now, PATEO has been focusing on the 17 core areas of connected car and accumulated 1,050 pieces of intellectual property, which far outnumbers others in this field. It provides services for nine auto groups nationwide covering dozens of models of luxury, joint venture and self-owned brands, boasting more than 1.1 million pre-installation users and embracing the annual high growth rates of user scale & activation both at 100%. It's now not only Deputy Director of Telematics Industry Application Alliance (TIAA) and a member of China Industry Innovation Alliance for the Intelligent and Connected Vehicles (CAICV), but also Head of Connected Car Standard System Service Working Group and Deputy Head of V2X Communication Working Group under the Ministry of Industry and Information Technology (MIIT) and also a drafter of the Technology Roadmap for Energy Saving and New energy Vehicles as part of the 13th Five-Year Plan of MIIT. In 2016, its "Connected Car System Research & Development, Industrialization and Operations Targeted at Intelligent Connectivity" Project with an overall investment of CNY 404 million was confirmed by Shanghai Municipal Government as a Major Program of Shanghai Strategic Emerging Industries (SEI).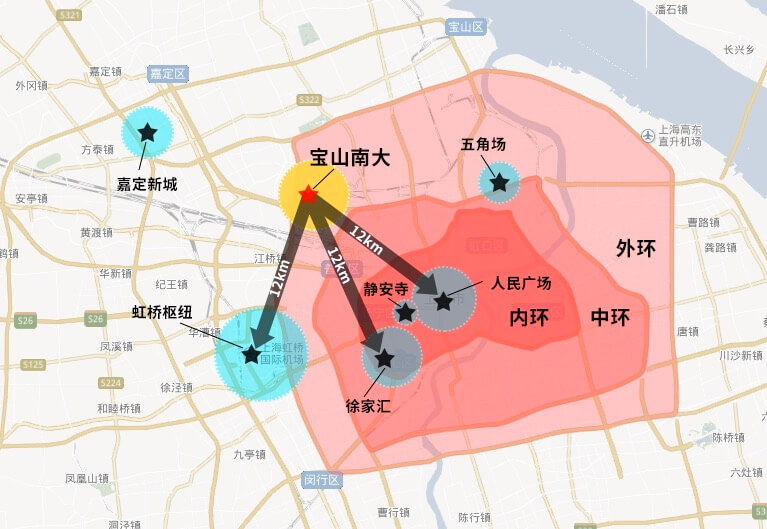 With the promulgation of Made in China 2025 and New Generation Artificial Intelligence Development Plan and the recent release of the Three-year Action Plan for Promoting the Development of a New Generation of Artificial Intelligence Industry (2018-2020) by MIIT, planning for the development of intelligent vehicles has been elevated to the national strategy level. As far as Shanghai is concerned, this is not only a rare development opportunity it should never miss in the AI age, but also a chance to leverage its advantages in the automotive industry to embrace new scientific & technological advances and recapture its former glory.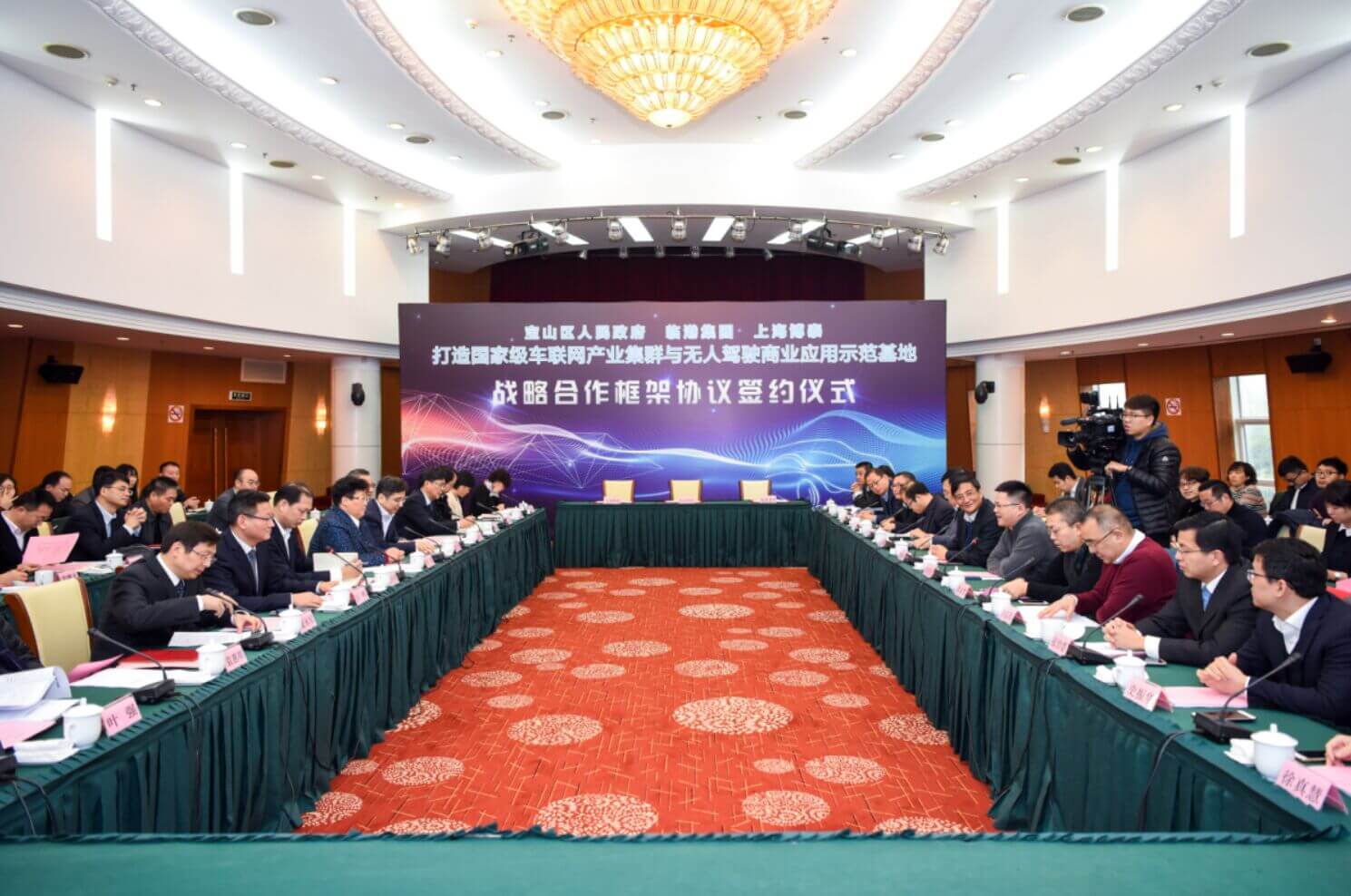 The Implementation Plan for Shanghai Intelligent and Connected Vehicles Industry Innovation Project [Hu Fu Ban Fa〔2017〕No. 7] issued by The General Office of Shanghai Municipal People's Government on Jan. 6, 2017 specifies further taking the three major innovation actions of "making breakthroughs in innovation chain, cultivating industry chain and opening resource chain", accelerating the integrated innovation of auto, electronics, software, communication and transport industries, and expediting the building of an independent innovation system and the creating of an ecosphere for the intelligent and connected vehicles industry. Shanghai is making efforts to establish an Industrial Internet Innovation Practice Area of China in Baoshan District, and Lingang Group, as the large state-owned enterprise under The State-owned Assets Supervision and Administration Commission of Shanghai Municipal Government (SASAC) with industrial park investment, development and relevant supporting services as the main businesses, is simply like a "telescope" providing an outlook for Shanghai's development.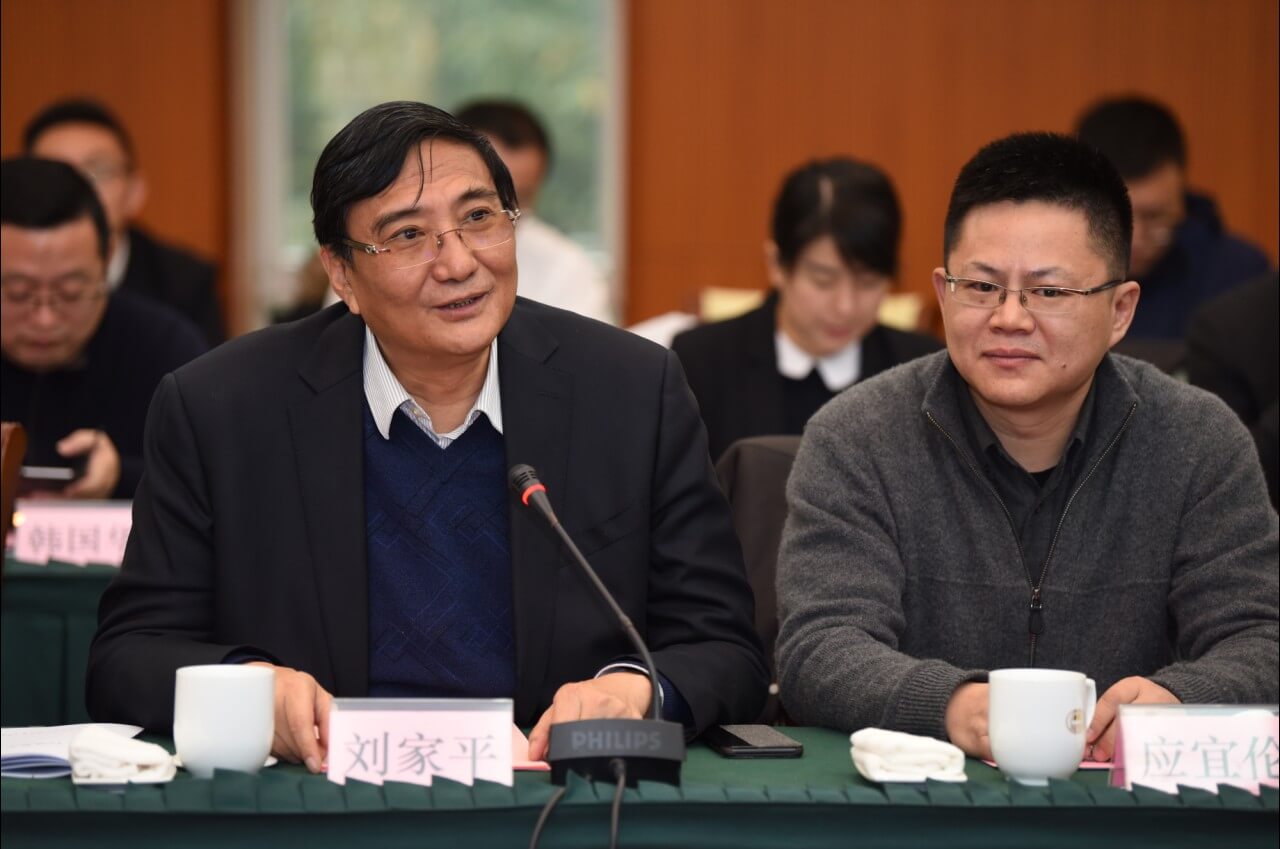 Planning for cities will necessarily come before that for the era. The core of the next round of Shanghai development planning is to create future automotive mobility options that are truly based on AI + City + Intelligent Vehicles. It was revealed that the "Future City" jointly built by Lingang Group, Baoshan District and PATEO will adopt the Silicon Valley + Lujiazui + AI model, and use Singapore model on the financial level and Israel model (i.e. gathering top talents across the globe) on the technical level, which means the "Future City" has given all-round consideration to AI at the outset of its planning, and aims to create a genuine AI application scenario covering architecture, automobile, household products, medical care, education and shopping, accumulate the most excellent enterprises, AI technologies and talents from across the globe, form its business & profitability models within a short time, and build Shanghai by virtue of the most advanced city application scenarios, the most focused connected car industry and the top-notch talents into a "Future City" blueprint that can be copied to more cities and areas.
Li Qiang, Secretary of the Shanghai Municipal Committee of the Communist Party of China (CPC), encouraged private enterprises to have full confidence in their development, adhere to real economy, constantly make innovations, and strengthen their social responsibility. As a civilian-run enterprise continuously devoted to the innovation, development and growth of connected car for the past ten years, PATEO via its partnership with Baoshan District and Lingang Group, will shift its business lines from pure R&D, production and connected car products & services to collaboration with ministries and commissions under the State Council and Shanghai Municipal Government as well as deep cooperation with automakers, mainly the three major central enterprises (FAW, DFMC and Changan Automobile); Internet firms, mainly the Three Giants BAT (Baidu, Alibaba and Tencent); CHINA TELECOM and other communications operators, and also UnionPay and other financial institutions to keep each and every key link of the industry chain connected, explore and realize new models for technology fusion, data fusion and industry convergence in the next 30 years, and thus promote itself to be a benchmarking innovation driver in Shanghai and an important engine for constructing "Smart City".