[Video] A Dialogue Between Director Frank Zhao and PATEO Group Founder Ken Ying
Prof. Fuquan (Frank) Zhao and Mr. Yilun (Ken) Ying engaged in a dialogue for more than one hour around such topics as intelligent vehicle and the future development trend of connected car, etc.
We couldn't discuss connected car without mentioning Ken Ying and PATEO, the company he founded.
In the recent edition of "Frank Zhao Research Institute", a high-end interview program, Frank Zhao, a famous automotive industry expert in China, Professor & Doctoral Supervisor of Department of Automotive Engineering, Tsinghua University, Director of Tsinghua Automotive Strategy Research Institute (TASRI) and President Elect (2018-2020) of Fédé-ration Internationale desd'Ing é nieurs des Techniques de L'Automobile (FISITA), engaged in a dialogue with Ken Ying, Founder and CEO of PATEO Group, for more than one hour around such topics as intelligent vehicle and the future development trend of connected car, etc.
Since its founding in 2009, PATEO has now 730 employees and over 1,000 patents with an estimated turnover of RMB 1.6 billion yuan this year. According to Ken, with the development of the company, the total headcount and the number of patents are expected to exceed 5,000 by 2020.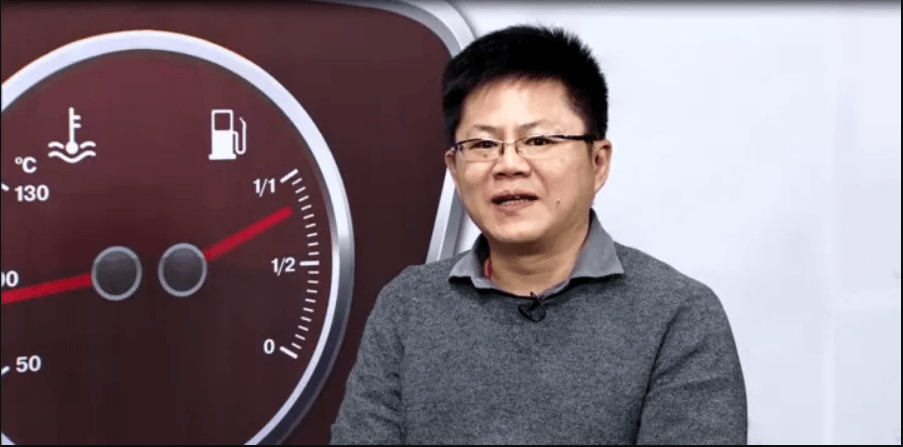 Ken Yin pointed out that the coming age should be characterized by value creation & sharing and integration rather than overturning. This is particularly true in the connected car field where no automaker, parts manufacturer, connected car / AI company or internet firm could independently plan and realize this industrial layout, hence a growing cross-boundary trend with government, capital and such industries as automobile, information and transportation all involved.
And this also explains why PATEO has developed deep cooperation with various partners at each link of the industry chain.
Ken Ying cited an example of automatic parking which has long become technically feasible, and the key is whether the systems of various parking lots could be connected and whether local governments are willing to build information platforms and put charging piles and other facilities in place. "As the industrial boundary keeps extending, the previous industry chain from OEM to consumers is now turning into an ecosystem that involves government, capital, industries and even the whole society."
As an enterprise known as "more of an expert in internet than automakers and more of a specialist in automobile than internet companies", PATEO positions itself as a company that "can empower traditional automakers", not only serving various foreign-brand automakers such as Daimler, Audi, Volvo, PSA, Porsche and Bentley, but also developing deep cooperation with numerous self-owned automakers and auto groups of China including SAIC MOTOR, Geely Auto, Dongfeng Motor Corporation, FAW and BAIC MOTOR.
As to how to effectively divide responsibilities between government, industries and enterprises and make them perform their own functions, thus facilitating the coordinated development of Intelligent Connected Vehicle (ICV) in the future and jointly building it into a larger and stronger industry, Ken Ying put forward three principles:
Firstly, an organization at national level should be formed with clearly defined responsibilities of coordinating to address issues in laws & regulations, national standards, attempts at industrial implementation, communications security and capital operation as well as major issues in R&D of common core technologies.
Secondly, enterprises should demonstrate a proactive and open-minded mentality, so that they can contribute some common technologies and capabilities to the government and other industries instead of keeping them to the company itself, because if everyone only thinks about protecting their own interests, it'll be difficult to for the new industrial ecosystem to be built, and only when this industry grows up, enterprises can truly benefit from it.
Thirdly, we must adhere to the fair market competition principle. No matter the enterprise is domestic-funded or foreign-funded, state-owned or private-owned, it should be permitted to participate in China market competition in an equitable manner, which will be more beneficial to the formation of a large industrial ecosystem.
What's more, in the dialogue Ken Ying also talked about his company originally deciding to build vehicles but later giving up this dream. Want to know why? Please watch the video and find out more.