Striking Appearance of PATEO at CIIF with "Intelligently" Crafted Brand New Vehicle Connectivity
PATEO Group, the largest and most representative connected car company in China, made striking appearance from Nov. 7 to 11, 2017 at the 19th China International Industry Fair (CIIF) held in National Exhibition and Convention Center (Shanghai) to facilitate scientific & technical innovation and exhibit brand-new future intelligent vehicle connectivity. CIIF is an international industry exhibition cohosted by Ministry of Industry and Information Technology, National Development and Reform Commission, Ministry of Commerce, Chinese Academy of Engineering and other organizers for presentation and transaction of high-end, intelligent and green manufacturing.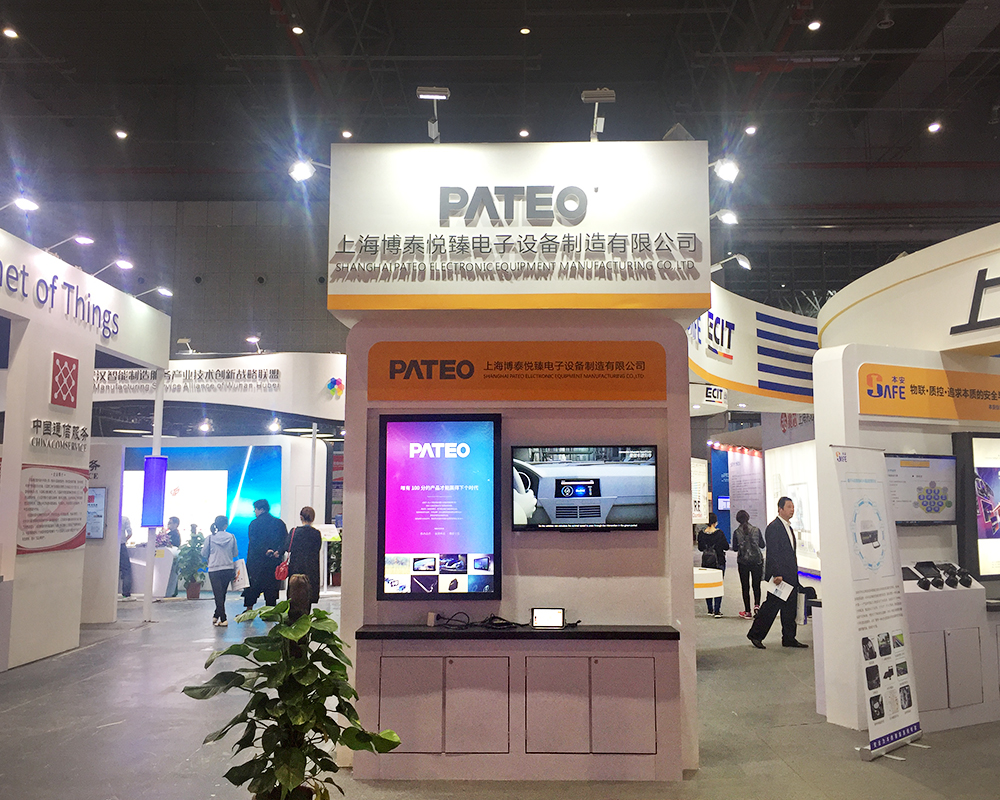 This year's CIIF focused on the "Innovation & Intelligence & Green" theme. As a bridge between internet and traditional automobile, PATEO always pay close attention to the development of AI, connected car and hybrid cloud as the core strengths of future intelligent connectivity. Just as Ken Ying, its founder and CEO, said in his speech at Baidu Create 2017: "Today, voice and mobility have been recognized as two core user needs for automotive intelligence, while the coming AI age makes 'dimension reduction attack' possible." PATEO provides customers with intelligent in-vehicle Human-Machine Interaction (HMI) solutions that deliver ultimate user experience, and never stops exploring future technologies and experience in innovation, intelligence and green fields.
【Innovation】
At this year's CIIF, the most influential international industrial brand fair of China's equipment manufacturing industry, PATEO demonstrated its latest intelligent IVI Demo developed based on AI, big data and Baidu DuerOS during its deep cooperation with Baidu as one of the first partners of Apollo Plan. Demo turns known contents with realistic value into vast structured data and caches them in the cloud area that can be quickly called, thus enabling users to get access to more than a billion persons' life experience almost in a real-time manner, bringing ultimate user experience that is totally beyond imagination, and creating better means of mobility by virtue of brand-new AI technology.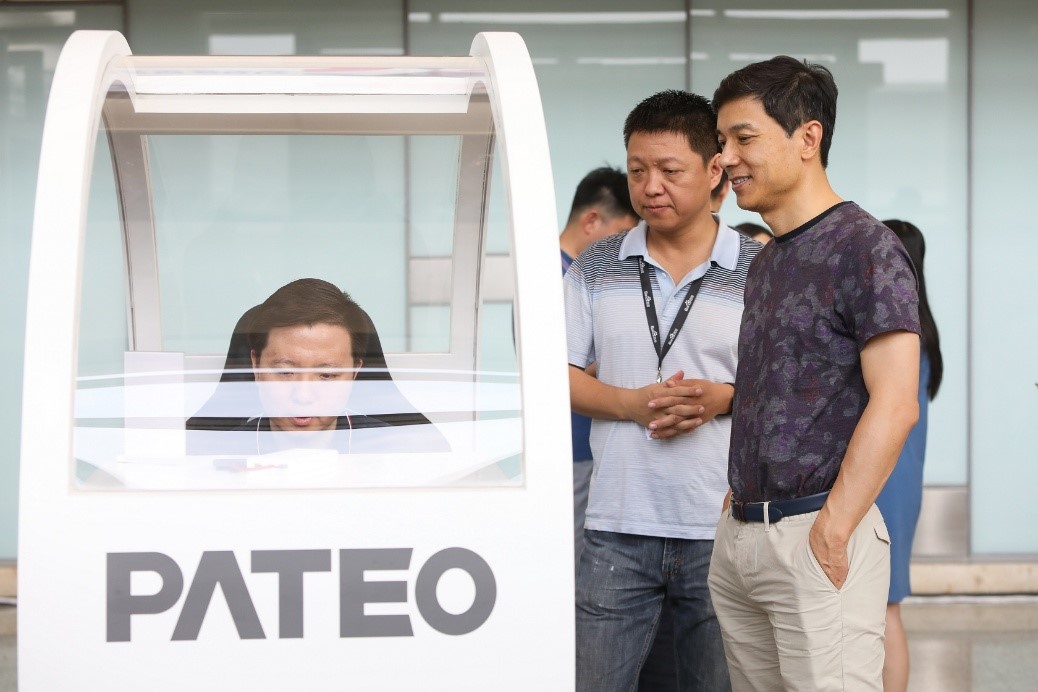 【Intelligence】
Even the "international frontier technologies" still need to be "put into practice" — From intelligent manufacturing to AI, PATEO is committed to realizing the real value of mass data in automotive and mobility fields through deep learning and making "AI-enabled automobile" impossible. Based on the powerful computing capacity of Baidu Cloud, PATEO's "dimension reduction attack" enables real-time voice changing and listening, and the great leap-forward speech recognition will bring users a technical experience that is 10 times or more faster than today. Meanwhile, in its in-depth partnership with ETCP, PATEO will, on the basis of the dynamic & static parking data services provided by ETCP platform, be equipped with in-vehicle intelligent technologies to offer users optimal parking experience and solutions, so that they can enjoy intelligent parking services without waiting in line.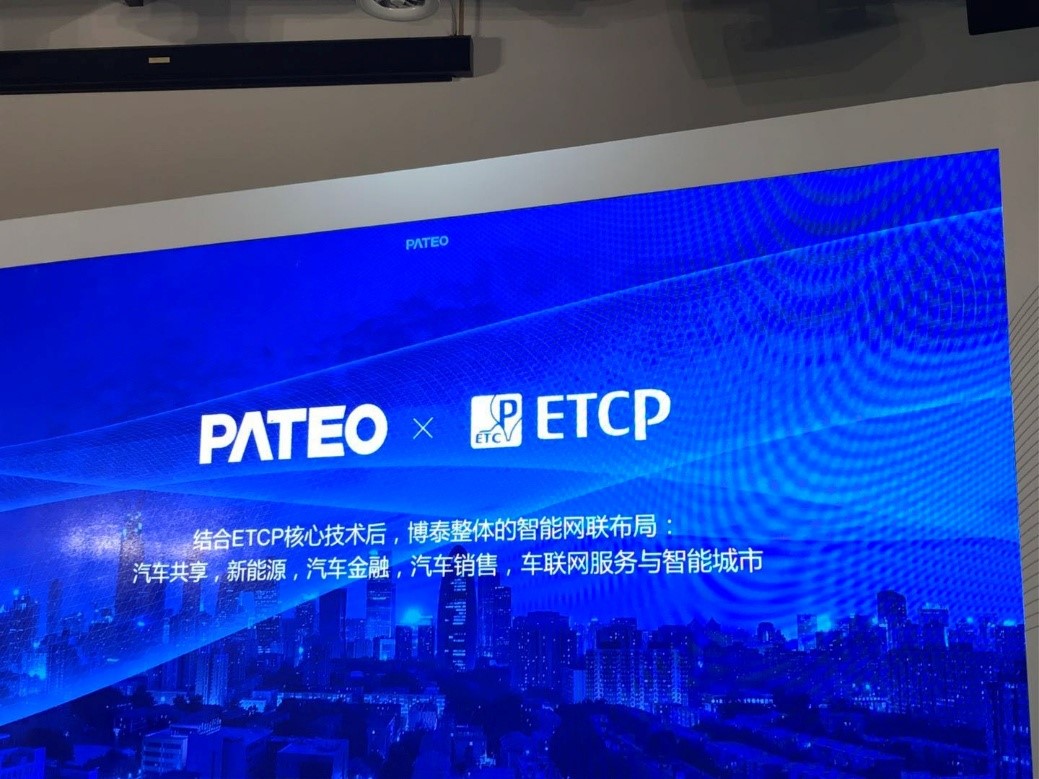 【Green】
As for the green eco field, we believe that by relying on PATEO's hardware & software & cloud platform capabilities, its connected car data and also its deep fusion with partners, a brand-new integrated O2O connected car system will come into being, covering shared mobility, automatic parking, autonomous driving, charging of new energy vehicle as well as all other aspects of the whole automotive value chain. This is of great significance to PATEO who devotes itself to linking up internet and automotive industries and will continue committing itself to a closed-loop ecological value chain of connected car and making greater contributions to green mobility.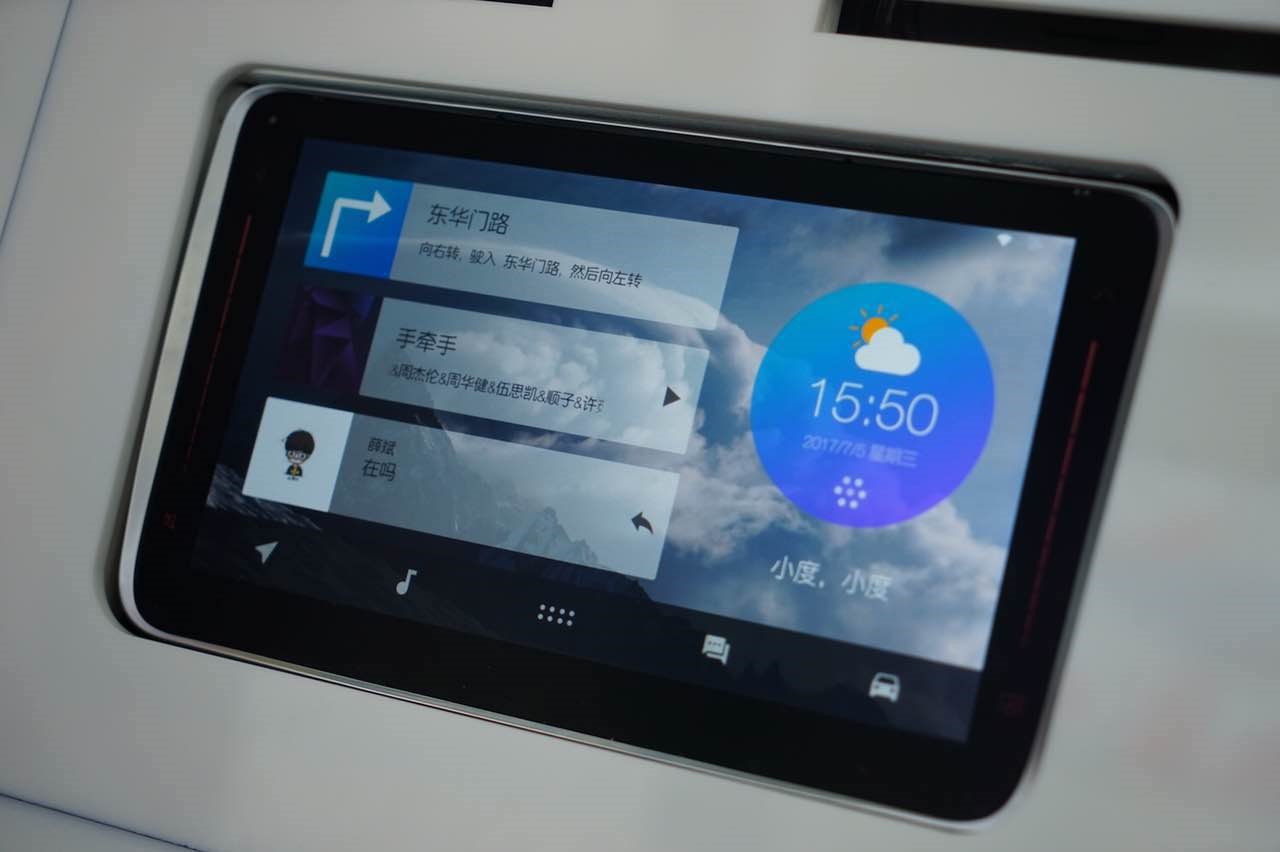 Owing to the energetic guidance of national policies to the intelligent connectivity industry, a new era when outstanding traditional automakers and internet giants enter into rivalry and vie for supremacy has come. How to make the trio of future intelligent connectivity – AI, Connected Car and Hybrid Cloud form a trinity to jointly enhance the status of data is the core of putting innovations of the current connected car industry into application. As one of China's representative connected car enterprises, PATEO will continue dedicating to intelligent vehicle connectivity manufacturing to boost industrial upgrading, taking international & innovative perspective, utilizing its technical competence and pursuing cooperation & alliance policies to seize opportunities to promote enterprise development and expansion, and strive to deliver products featuring Ultimate Quality, systems featuring Ultimate Intelligence and user experience featuring Ultimate Perfection, and build itself into the most innovative and the largest intelligent connectivity parts benchmark in the world.