Strategic Cooperation between PATEO and ETCP for the Upcoming Era of Intelligent Car
    In recent days, PATEO, the largest connected car enterprise in China, just signed a strategic cooperation agreement with ETCP, the country's largest intelligent car parking company. A press conference on the cooperation was held in ETCP Forum during 2017 Wanda Shanghai Annual International Business Meeting. This is the first strategic cooperation ETCP has ever had in the automobile field and the first PATEO had in the car parking business. They two will jointly develop advanced intelligent connected car services based on parking related big data.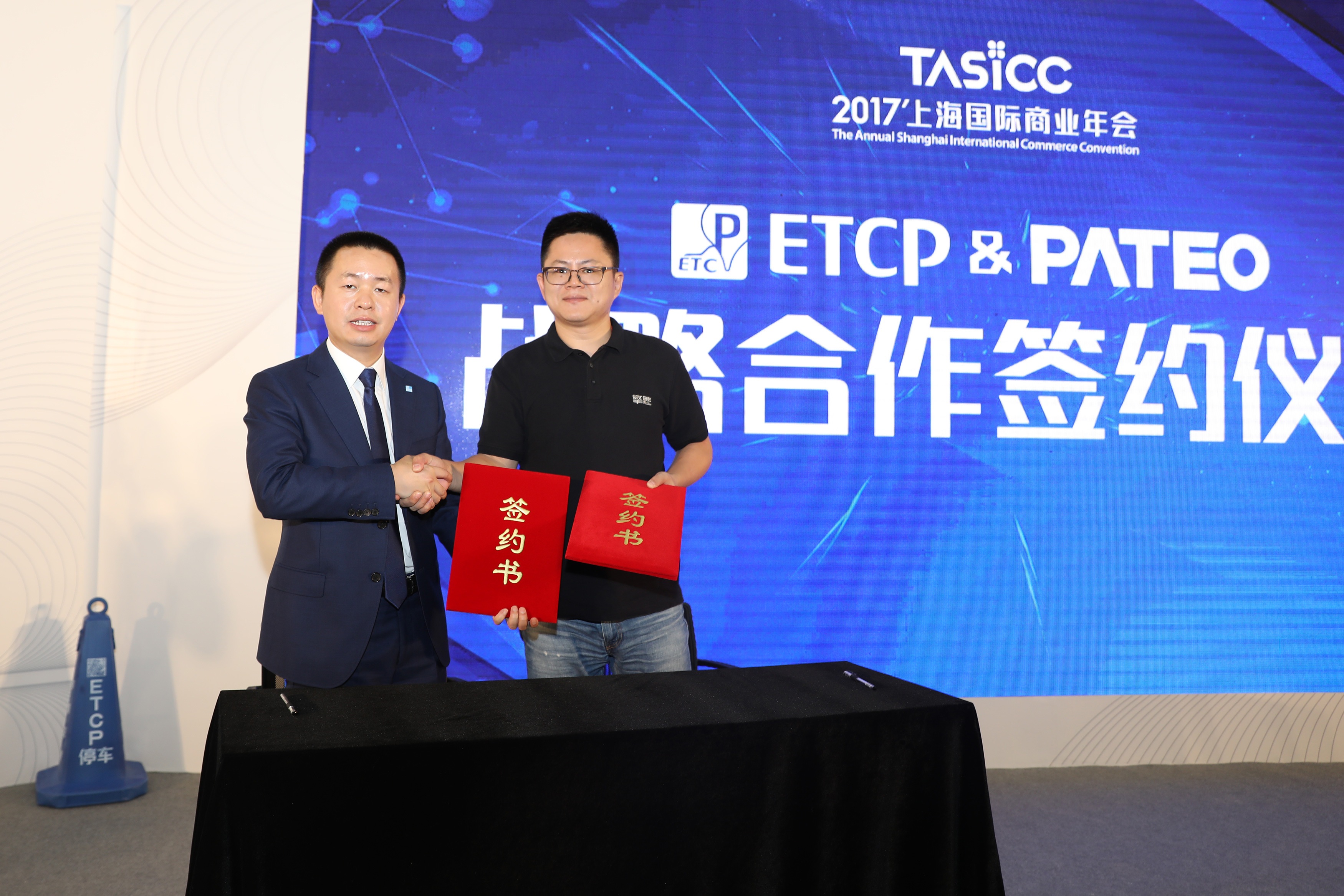 Strategic Cooperation between PATEO and ETCP
    'Cooperation with ETCP means far more than the connection between users of the largest connected car enterprise and the biggest parking related big data platform for better user interface. We believe that as long as PATEO's connected car vehicle data, hardware, software and cloud platform are integrated with parking services of ETCP, a brand new O2O connected car trip sharing mode that covers automatic parking service, autonomous driving, second car big data, vehicle battery charging as well as other aspects in automobile value chain can be brought up,' said Ken, founder of PATEO.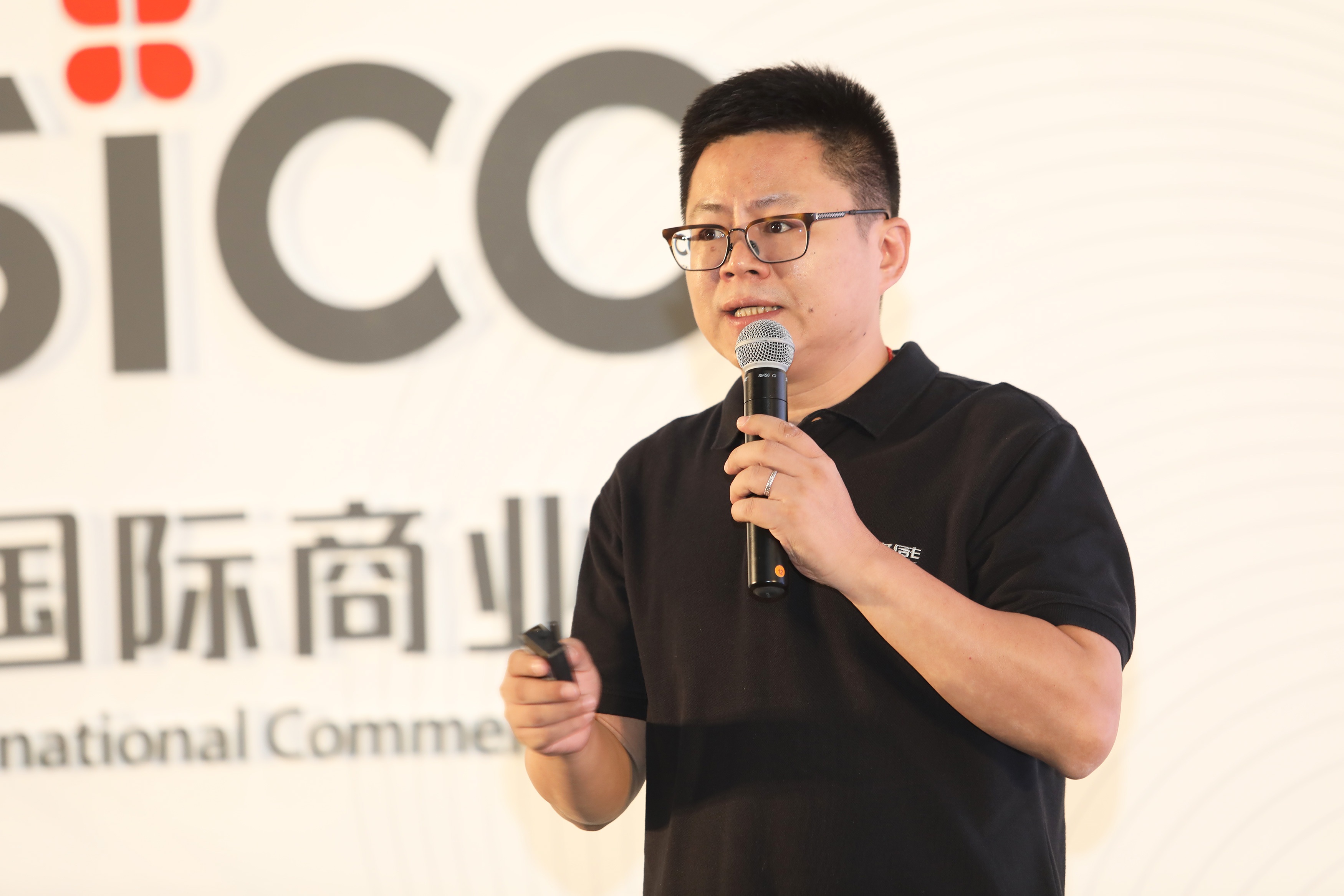 Ken Ying, Founder and Chairman of PATEO
    Mr. Tan Long, CEO of ETCP Group, said, 'PATEO is the largest connected car enterprise in China. ETCP is more than willing to cooperate with such a company which values innovation and perfect user experience with rich pre-installation channels and strong end-to-end service capability. Benefited by the in-depth strategic cooperation PATEO has with automobile companies and ETCP's abundant resources in the parking industry, the cooperation with PATEO will not only bring ETCP more users in the pre-installation field, but also generate new businesses and profit modes of trip sharing, new energy, intelligent operation and autonomous driving. Our cooperation will surely create greater values that can be enjoyed by our users and partners.'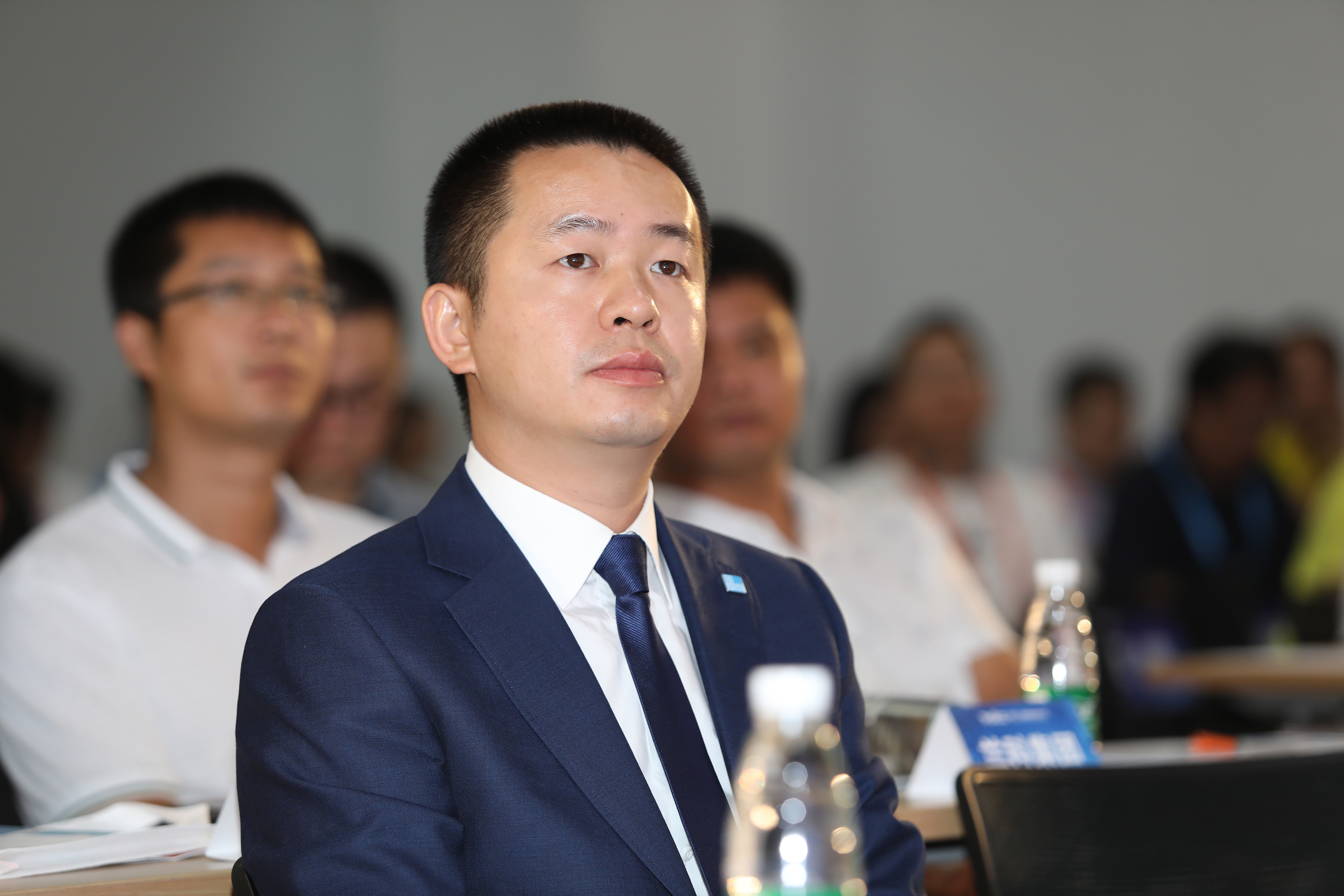 Mr. Tan Long, CEO of ETCP
    Perfect User Interface to be Expected from In-depth Cooperation in Multiple Fields
    Eight fields of great attention from both sides: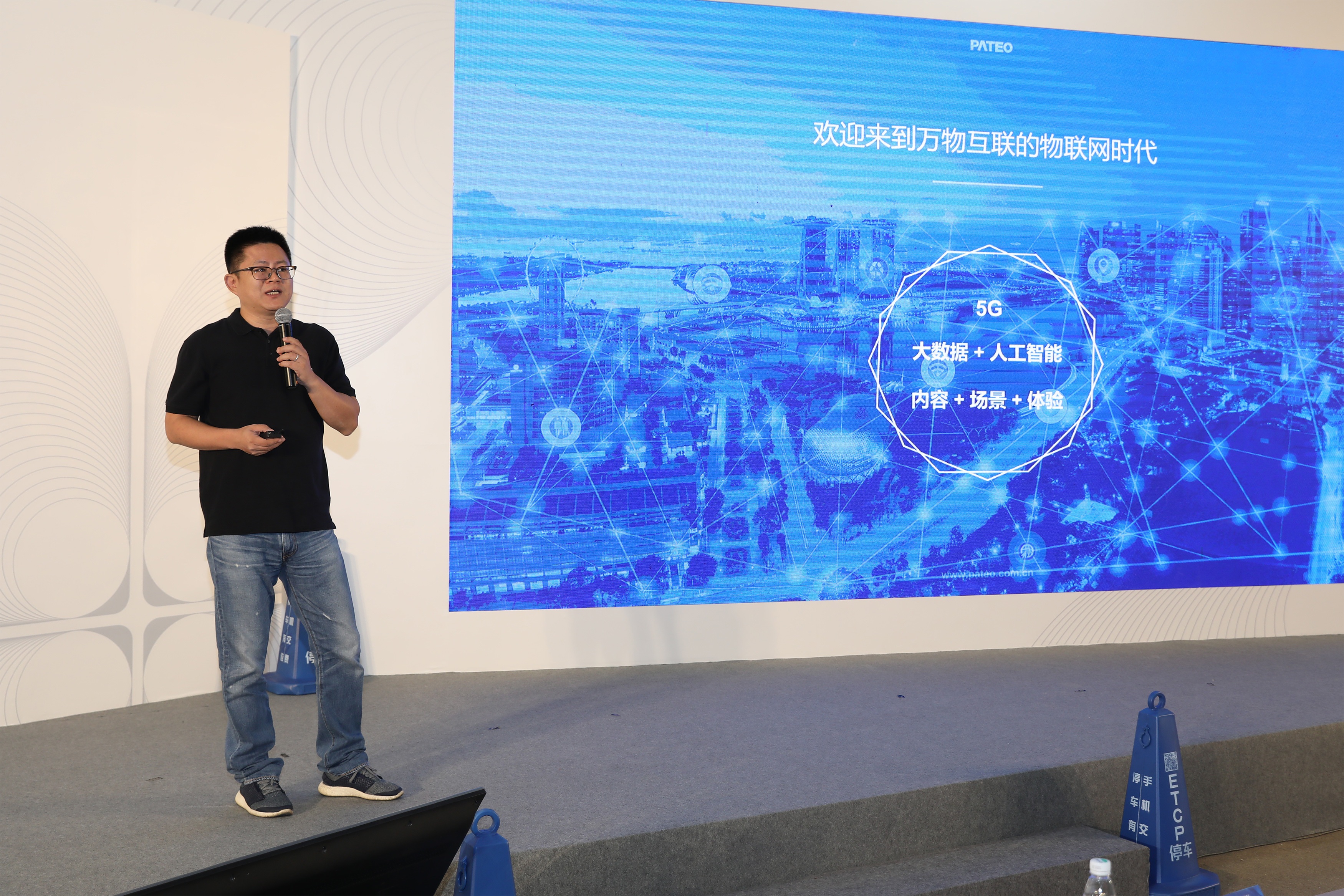 Ken Ying, Founder and Chairman of PATEO
    Intelligent Car Parking Service:PATEO will build ETCP parking service system in all PATEO connected car devices with customers' permission. In return, ETCP will provide PATEO with all dynamic and static data from its cooperating networks, including prices of parking lots and their availability. Beside this, technical support, aftersales services, functionality timely upgrading service are also among those that will be offered by ETCP. Above-mentioned services are all bound with PATEO user accounts to create a better user experience for PATEO clients and users. For example, it solves the pain points that new drivers have to stop to pay and drivers must pay through car window even under severe weather conditions, therefore considerably shortening the queuing time in parking lot.
    Car Rental and Trip Sharing: PATEO will cooperate with leading new energy automobile companies including BAIC BJEV, SAIC EvCard and DFM New Energy in operating the electric charging service network built on the basis of ETCP's parking service network. Profits generated will be shared with the new energy automobile companies. Considering PATEO's strong intelligent service capacity and the good quality resources ETCP possesses now, more and more automobile companies will be involved in car rental and trip sharing businesses, with users activeness and experience further improved.
    Autonomous Driving and Unmanned Driving:PATEO will set up Wi-Fi network with highly accurate GPS in ETCP's main channels based on the 4G and 5G communication and intelligent routing technologies jointly developed by PATEO and Huawei. In the first stage, PATEO and ETCP aim to help users find parking lots and parking space with smart phones. In the near future, PATEO and ETCP will help users drive cars autonomously to parking space, e.g. after the car is driven to the entrance of a parking lot, it will take up the tasks of driving to an empty parking space and switching off by itself. As one of the first members of Baidu Apollo Project, PATEO will make use of the open platform of Apollo to set up sophisticated application scenarios of parking lot for automatic driving, in particular those with children and pets' presence.
    AI Image Recognition: Car parking activities take place as many as 1 billion times a day. PATEO will take advantage of the information from massive car parking service users, and apply AI image recognition technology and big data marketing capacity to develop second-car recommendation and marketing services. In this way, most timely and valuable car selling data can be collected frequently.
    Connected-car-based Intensive Services: ETCP's information channels including large business areas, high end residence areas, high end office buildings, hospital and airport will be integrated with data from PATEO's cooperating partners including Travelsky, UmeTrip and Ctrip for more intelligent services. For example, intelligent boarding service can be provided: when a user is rushing to the airport, his car will be automatically lead to a parking spot most closed to elevator. Intelligent devices will help him check in and inform him of the quickest checkpoint. When parking near business areas, the user will be offered a list of his preferred restaurants nearby, and the waiting people and reservation services. Moreover, with voice, position and other information of connected car users, more intensive services can be further developed.
    Shared Parking Services: PATEO will try to start timesharing of parking spaces based on the big data of PATEO's car users and ETCP's parking users. Set different prices for different floors in different time slots (e.g. work day v.s. weekend, daytime v.s. nighttime). Users can trade off their parking space for money.
    Membership Rewards Point System: PATEO is helping users establish personal accounts and private cloud service through next generation connected car platform. Users can exchange PATEO membership rewards points with the points of their bank accounts, airline accounts, insurance accounts and Telecommunication operator accounts (with those who cooperate with ETCP). Thus, PATEO connected car users will be benefited more in the entire value chain.
    Intelligent Payment: PATEO is cooperating with multiple companies on intelligent payment businesses: developing world's first high standard payment chip with NXP , first in-vehicle transaction system with Bank of China, first in-vehicle payment standard with UnionPay, first high standard ETC chip with National Ministry of Transportation. PATEO will connect in-vehicle intelligent payment system with ETCP services, bringing seamless, safe and efficient payment experiences of refueling, charging and parking for users in the future.
    Connected Car Technology with Extreme Interaction Creates Possibilities for Traditional Industry
    According to an official, the amount of money involved reaches tens of millions of yuan, which suggests the longer-term plan of these two companies.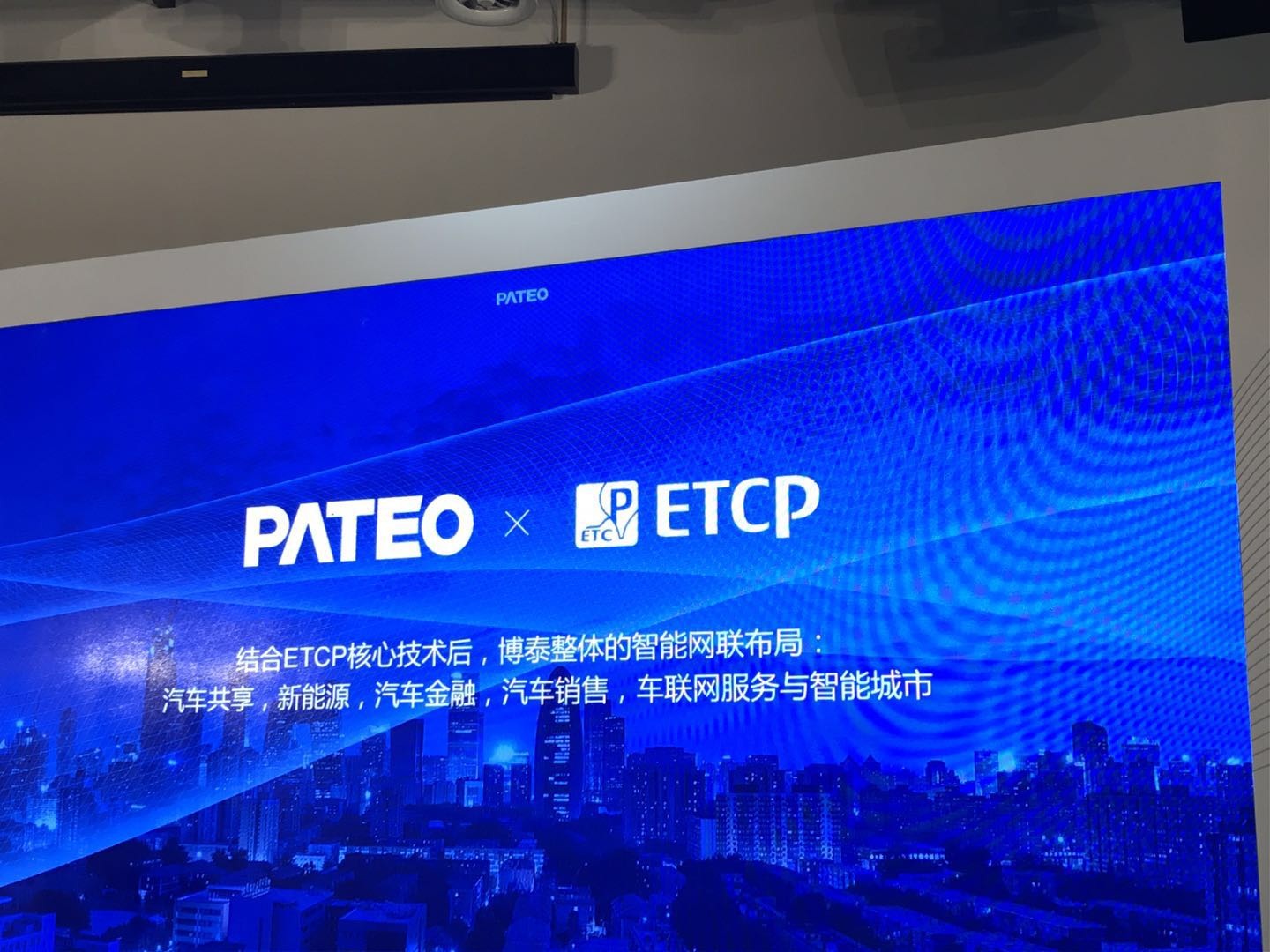 Strategic Cooperation between PATEO and ETCP
    PATEO is ushering itself from traditional connected car industry to a new stage. Recently, PATEO started in-depth cooperation with Internet giants like Huawei and Baidu as well as automobile giants like BAIC and DFM. Through the in-depth strategic cooperation with ETCP, it has consolidated its market position as knowing the Internet better than automobile companies, and knowing cars better than Internet companies.
    ETCP could also win more customers and stronger resource integration capacity through cooperation with PATEO, the largest and only connected car company with comprehensive platform in China. It is much easier to connect end users through platform providers like PATEO rather than by a single automobile company with limited resources.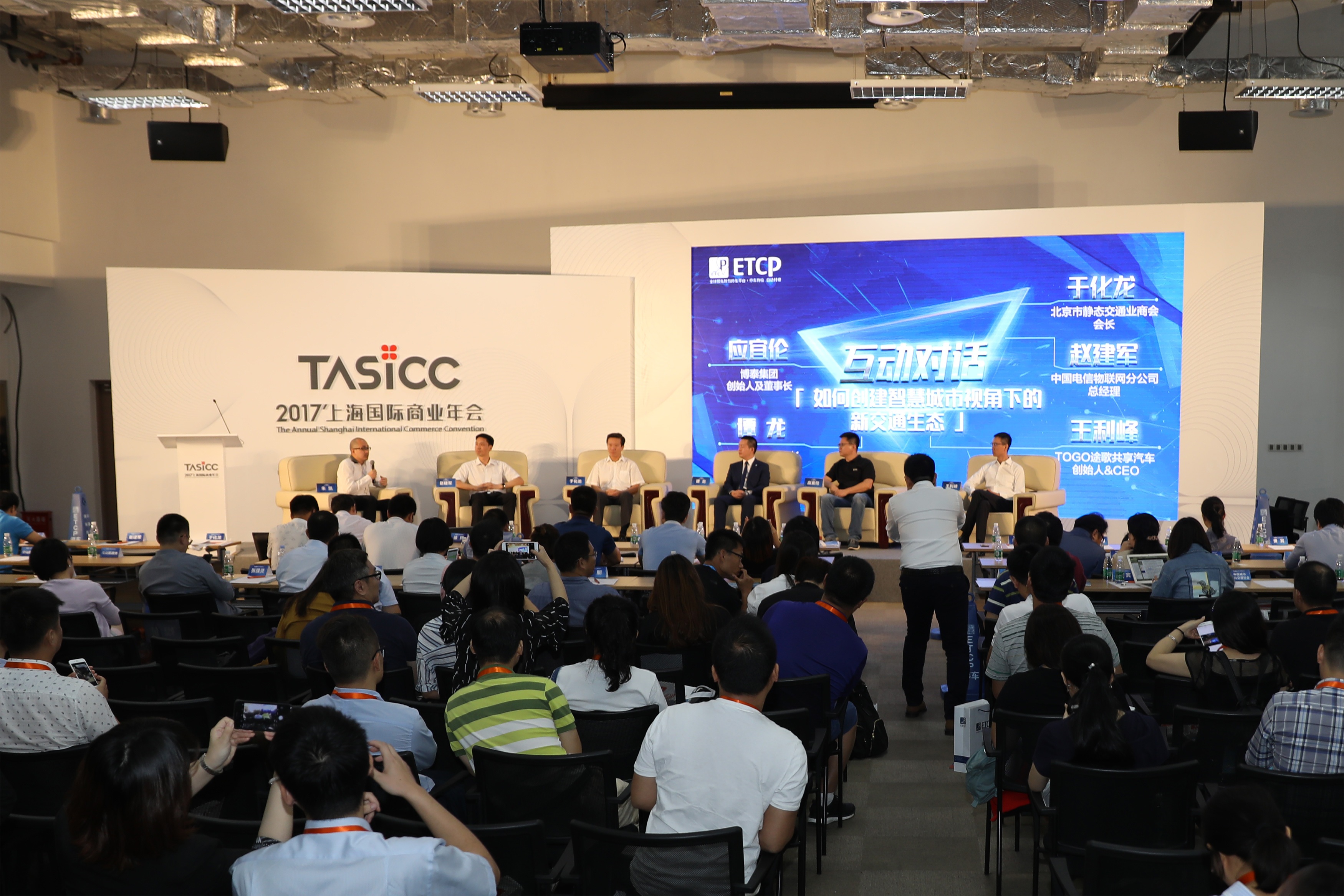 Strategic Cooperation between PATEO and ETCP
    It is noteworthy that PATEO received strategic investment from Suning this year, which has been behaving quite actively in the automobile field and opened auto supermarkets in more than 300 online channels recently. ETCP is funded by Wanda, whose capital is accordingly introduced in the cooperation. Is it indicating that traditional retailers and real estate giants also want to take a share of the spoils, in which the Internet and automobile giants have already immersed?
    In association with Wanda's recent 'asset-light' strategy, it could possibly be alleged that traditional giants like Suning, Wanda, Evergrande, etc. are starting entering the new era of car-sharing, new energy, auto finance, auto sales, and connection between connected car services and smart city eco-system.
    Just as the first dotcom bubble ruled out many companies but gave birth to companies like Sina and Sohu, tradition real estate and channel giants like Wanda and Suning are quietly entering the trillion-yuan-worth auto industry amid the fading away of the first wave of auto O2O industry. We could say real intelligent O2O should be pivoted on the interworking of the leading companies of the Internet, automobile and traditional industries, and the PATEO-ETCP cooperation can rightfully be taken as a beginning of the three-industry joint layout.