Ken Ying: Focusing on Intelligent Connectivity Technologies, PATEO Aims at Being the Best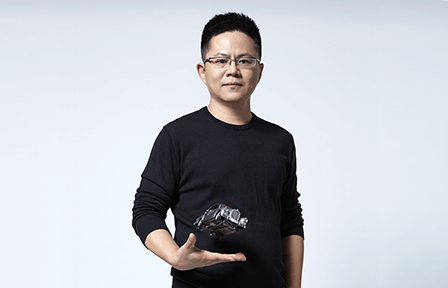 PATEO has showed competence in obtaining business order from domestic and overseas car makers since 2010, such as SAIC MOTOR, DONGFENG, Mercedes-Benz, Audi and Porsche. Also, we have accumulated adequate experiences in the fields of automotive electronics, proactive safety, operating system, application services and contents. The year of 2015 is crucial for us.
    After unveil of our intelligent car "Project N" in Auto Shanghai last April, we introduced I.P.D.A, an intelligent IVI brain last August to target B2C business. After that, at last November, we successfully set up our first strategic cooperation with an investor.  
    Currently, we have formed a sound development in terms of B2B, B2C businesses and advanced R&D. And we also witnessed a threefold growth in sales in spite of an unfavorable market performance in 2015.
    For PATEO, the year of 2016 is full of challenge. But we firmly believe that we can cope with the situation and forge ahead by evolving the company with innovation, company re-structure and consistency in pursuit of ultimate user experience. PATEO will continue our business with three principles, namely, Premium products, Five-master (master of hardware, operating system, application, telecommunication operation and cloud platform) and Big data.  
    A new trend is to emerge in the fields of intelligent Connected Car and Internet in 2016, many Internet firms wish to seize the opportunity for their own growth. PATEO thinks there are five layers of technologies (skills) in the automotive industry, namely:
    1. Manufacturing of conventional cars
    2. Manufacturing of new energy vehicles ("NEVs")
    3. Autonomous driving technologies
    4. Telematics & Connected Car technologies  
    5. Internet-based technologies which can reform automotive business models.  
    PATEO will focus on the fourth layer and try utmost to become the best player in the field.