Ken Ying leads I.P.D.A intelligent car computer marching into market
According to the introduction by Ken Ying, PATEO made great efforts to create I.P.D.A. Let's have a look about its hardware configuration: Freescale solution, iMX6Q quad-core CPU, 2G DDR internal memory, 16G storage capacity and 8-inch screen (the third generation of Corning® Gorilla® Glass, designed with anti-glare technology), etc. It is said that this screen made with a cost of over RMB 1,000 is applied for mass-production model for the first time. Ken Ying also admitted that it is very tired to select suitable parts and components. So, it can be estimated that the cost of this set of in-vehicle intelligent system would not be cheap.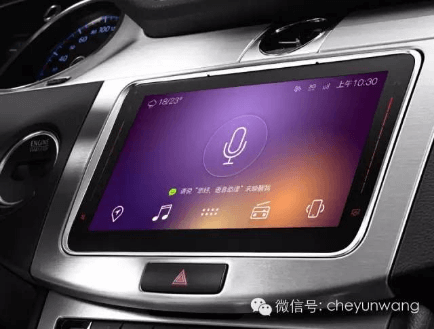 Having invested so much, PATEO wants to cure only one pain point of the market with I.P.D.A: to solve the problem of poor user experience of all the existing in-vehicle intelligent products at the market, including ToC and ToB. It is learnt that I.P.D.A intelligent car computer is to be launched at JD Zhong Chou Platform two days later with a guarantee of 7-day free return or exchange. Through the existing e-commerce sales channels, I.P.D.A can be available to consumers at a lower price. 
Che Yun Jun assumes that I.P.D.A has three major advantages as a typical ToC in-vehicle product:
First, advanced hardware configuration. I.P.D.A is designed with vehicle-level Freescale solution, iMX6Q quad-core CPU, 2G DDR internal memory and 16G storage capacity. In addition, it is also mounted with an 8-inch screen, the third generation of Corning® Gorilla® Glass of anti-glare technology, which solve the problem of glare in real application. According to Ying, this sheet of glass costs about RMB 1,200.
Second, highly optimized core functions. I.P.D.A has optimized the two most frequently-used functions in in-vehicle use thoroughly, namely, navigation and speech. As to navigation function, I.P.D.A adopted Amap data as well as the map engine and algorithm independently developed by PATEO R&D Team and the supporting function of real-time traffic situation and options of smart routes; Moreover, gyroscope and accelerometer facilitate the system to realize the accurate positioning function. As to speech recognition, PATEO technology team has worked with iFLY TEK to debug a large number of terms and scenarios and managed to reach a higher natural speech recognition rate as it is. According to the video supplied by PATEO, speech in a complex scenario, such as a rainy day, and oral instruction of complicated language data, such as dialects, can be basically understood accurately by I.P.D.A just for one time of recognition.  
Third, more user-friendly UI experience. Currently, many ToB and ToC in-vehicle intelligent systems are facing problems of messy UI design logic, poor user experience, etc. While I.P.D.A adopted a set of independently-designed UI and a flat interface layout with large buttons, so as to avoid users being distracted when driving as possible as it could be. In addition, its simplified operation manner and seamless connection guarantee the most efficient switch among multiple tasks, similar to the design requirements of ToB products.
However, as it has adopted Freescale solution, I.P.D.A cannot integrate 3G/4G telecommunication modules yet. To solve this problem, PATEO offered a transition solution: an external 4G HUB with data flow for overseas use. In addition, wifi hotspot news is also available for in-vehicle use.
What is I.P.D.A's development layout map as it is positioned at ToC market?
Different from the previous PATEO in-vehicle intelligent products positioned at ToB market, I.P.D.A is designed as a typical ToC product. According to the personal viewpoint of Che Yun Jun, such different layout can be explained with two reasons.
On the one hand, cooperation with the partners at ToB market should need a long-term process and will meet various difficulties, such as restrictions, strict requirements for cost control and hard realization of many functions. Take the first generation of inkanet as an example. It took two years for PATEO and its partner SAIC to create it from 2008 when both parties set up the project to 2010 when the product was introduced into the market. But it is really a normal schedule for typical ToB cooperation. Therefore, breakthrough in technology for ToC products and then gradual support for custom-made ToB products with better technology should be a win-win strategy: to win a shorter schedule and to win a long-term profit. 
On the other hand, compared with ToB market, ToC market undoubtedly owns a larger user base. Theoretically, it would be easier to accumulate a large number of users within a short time. If we analyze it under an ideal situation, I.P.D.A-based business models would be expanded significantly only if the user base has been accumulated to a certain scale. For example, it can offer benefits of going to the cinema and reserving catering services to users. So, in the future use, it can pay for some charges for I.P.D.A users, which would actually eliminate users' concern about use cost.
It is noticeable that PATEO are cooperating with over ten ToB vehicle host plants, including Benz, Volkswagen, Peugeot, Citroën, etc. Cooperating with those host plants can, in a certain manner, offer supporting function for its ToC product, I.P.D.A. For example, more convenient in obtaining data concerning car models, etc. 
Besides, PATEO's existing product lines have covered ivokaL,ivoka OS, standardized in-vehicle intelligent products, flexible auto systems, intelligent cars and etc. Mutual support can be available among these product lines. For example, the latest I.P.D.A can offer many additional functions with the support of iVokaMINI X, including checking car conditions, early warning of collision risks, recording driving trails, etc. In addition, PATEO Call Center can also support I.P.D.A services. 
Two inevitable issues: selling price and installation
To foster public awareness at C-end, PATEO did spare no efforts in marketing its I.P.D.A with a film-level advertising video and with a series of promotion activities at media platforms to promote I.P.D.A. Moreover, Ken Ying's personal experience, the luxury core team and the Internet concept which has been implanted into the product, all of these elements really added more topics and attracted more public attention for I.P.D.A when compared with other ToC in-vehicle products.
However, having observed with a calm mind, Chen Yun Jun assumed that there are still some noticeable issues in I.P.D.A. 
The selling price for its luxury version, RMB 6,299, is much higher than that of other high-end rivals which is just around RMB 3,000. Chen Yun Jun was informed by the insiders that the actual cost of an I.P.D.A is already as high as over RMB 3,000, which is really very expensive. Therefore, how to educate potential end users to understand the power of I.P.D.A and finally pay for it should be one of emergent work for PATEO to consider.  
Second, the problem of offline installation. It is usually hard for users to install a ToC in-vehicle intelligent system themselves. They need to turn to Technicians of 4S store or the purchase channel concerned for help. So, I.P.D.A sold in e-commerce sales model tends to pose the problem of installation on users. Chen Yun Jun is informed that PATEO is paying great attention to solve such problem and has arranged well at its first over 800 professional installation points, so as to solve the after-sales installation problem for users to a certain extent.
Finally, breakthrough at ToB market. Che Yun Jun learnt from PATEO source that I.P.D.A is to be extended to ToB market based on its current position at ToC market. However, I.P.D.A is now made as a set of fixed in-vehicle system, while the tier first ToB host plants tend to highlight vehicle-level testing and custom-made capacities. Therefore, if I.P.D.A wish to make some breakthrough at ToB market, the seemingly most feasible solution is to break the product down and to offer ToB customers with custom-made services based on PATEO's existing technology and accumulated capacities.   
Summary by www. cheyun.com
PATEO named I.P.D.A advertising video as "Hello, I.P.D.A; Goodbye, Habits". The video introduces the true driving life with intelligent system in a very perceptual method and "say NO to some original driving habits".
In the in-vehicle intelligent industry, a segment under the conventional vehicle electronic products sector, the previous players and their products usually lack Internet thinking or just have been implanted with such thinking rigidly. As a result, no feelings in user experience. Therefore, when PATEO, catfish of powerful Internet DNA, created I.P.D.A at ToC market, the market will become more interesting with such quite different product. Whatsoever, users will be the ultimate beneficiaries. 
Ken Ying, Founder of PATEO, said he wants to inject feelings into cars based on seven-year technology experience of PATEO and to create a new generation of mobile intelligent terminal next to the first generation, smart phone.