Ken Ying: In-vehicle system players has competed for underlying technology; PATEO will release new product by the end of 2017
It is always a common scene that only new comers' laugh can be heard.
In January 2017, an inspiring scenario displayed at China auto market: three major local brands, Changan, Geely and Great Wall, were ranked on the list of top ten best sellers, of which Changan ranked on the list of top five with a sales of 123,000 units and Geely grew by 70% with a sales performance of 102,000 units, beating their follower Dongfeng Nissan, the sixth brand on the list. 
SUV is thought to be the main driving power for the growth of the sales of local brands. Such saying has been also proved by the sales ranks of segment markets (there are 8 local SUV brands on the list of top ten best sellers). Besides, we cannot neglect the progress of local models in auto intelligent technology.
During 2015 and 2016 when Telematics technology was upgraded, Chinese automotive enterprises took relatively radical product strategies to apply a vanguard technology configuration ratio to their mass-production models by cooperating with the suppliers of China ToC market. The new products of high intelligent contents and good performance/price ratio developed during this period are sold well among the younger consumers or attracted much attention of potential younger consumers, such as Geely Null, Geely Boyue, Chery Arrizo 5, Tiggo 7, SAIC Roewe RX5 and Changan CS95, a model to be launched soon. 
China local models enjoy more obvious advantages in terms of in-vehicle speech interaction. Compared with their multinational counterparts, these local brands cooperate with the local suppliers more actively and they allow such local suppliers to conceive more comprehensive execution plans by opening their underlying technology permit to a greater level. 
Such closer cooperation also rendered the local auto brands with very satisfying user experience in in-vehicle speech interaction, which has even become one of the key sales highlights of those local brands. Staff members of Changan and Geely forwarded introduction to the speech control technology for Boyue and CS95 in their own Weixin friends room respectively.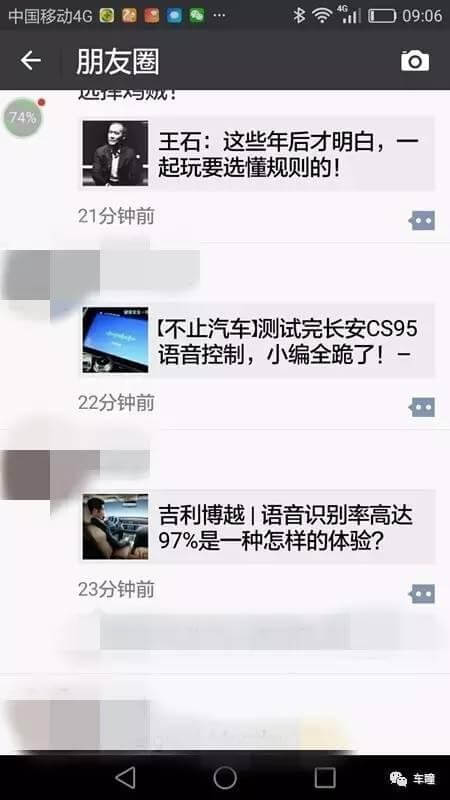 This coincidence is too coincident......
It is not a unique case. Both Geely Boyue and Changan CS95 have chosen iFLY TEK, a Chinese enterprise on speech services, as their speech supplier, because the speech identification rate of iFLY TEK products can be up to 97% and even many dialects in China can be "understood".
Of course, there is also some differentiation. Based on the speech recognition function of iFLY TEK, Geely engineers have added many personalized functions for Boyue in-vehicle system, including stock inquiry, volume control, on/off navigation, air-conditioning temperature control, etc. An enterprise and a figure must be mentioned here: PATEO and her founder Ken Ying. A large amount of in-vehicle system of Boyue are supplied by PATEO. What is more, Ken Ying is actually a leading figure in auto intelligent technology in China.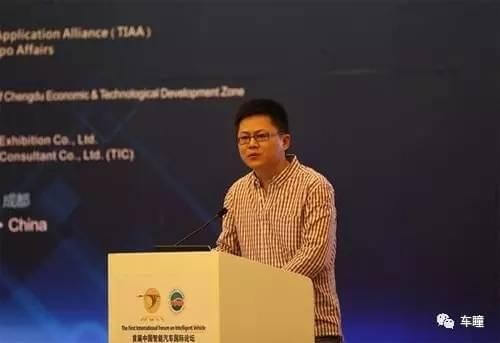 Ken Ying radiates self-confidence in speech and is praised as full of powerful influence by many insiders.
From 2014 to 2015, Ken Ying led PATEO to grow as a star enterprise in auto in-vehicle system in China market. PATEO not only serves multiple local brands, but also have attracted European and American enterprises' attention as an excellent Chinese technology company. 
At that moment, almost all of the insiders in auto intelligent research cycle assumed that Ken Ying is "a product expert with the most world-class user experience knowledge" in China. Ying himself also felt very proud about such assessment, and posted himself the Chief Product Manager as well as the First User of PATEO. He co-worked with SHEN Hui (former Chairman of Volvo China and Founder of current WM Motor) to initiate I.P.D.A project. 
Thanks to Ken Ying and PATEO, Boyue became the first local SUV brand with satisfying speech interaction experience. Its sales this January has reached as high as over 20,000 sets, and the following orders have been even arranged to this May.
It is noticeable that speech instruction and Q&A functions are still categorized as products of added value in terms of functionality, although both functions have successfully appealed users. 
"Upgrading consumption demands will definitely trigger more demands in more categories for in-vehicle intelligent system." As to this point, Ken Ying expressed that Telematics will meet significant changes in both mode and form, and in-vehicle intelligent system will enter into its second phase, i.e., from simple entertainment and simple functions to practical and social ones with comprehensive contents.
He put forward three development directions for the new generation of in-vehicle intelligent technology:
1. Financial products integrated with underlying in-vehicle intelligent technology: Custom-made financial products can be prepared and introduced to users of in-vehicle intelligent technology according to users' use habits by analyzing related data with underlying technology, so as to integrate Telematics with Internet-based financial functions.
2. Cooperating with automotive enterprises: Just as those cooperation giants of conventional vehicle parts and components, in-vehicle system enterprises can also initiate strategic cooperation with automotive enterprises. They can jointly invest in the fields of motorcycle type and system, so as to fully share product technology and user data with each other and to improve user experience to a higher level.
3. Linking the whole ecosystem with car: Auto-life business can be created in the whole process of car consumption, from purchasing, driving to maintenance. Moreover, a Telematics commercial ecosystem can be formed by linking each sector of Telematics technology.  
To avoid business secrets, Ying did not disclose much details about their current R&D efforts. However, he disclosed that PATEO will launch its latest generation of in-vehicle system by the end of 2017, which will refresh insiders' imagination. 
Comment by Autolighter: A new PATEO with concentrated and balanced efforts has risen from the ashes and keeps move ahead.
To be honest, the year of 2016 is a year full of challenge and press for both Ken Ying and PATEO. 
After the Telematics bubbles in 2014 and 2015 and the sudden collapse of Chinese capital, many flourishing companies in auto after-sales services market fell over. PATEO was also impacted seriously. Despite of its successful launch of I.P.D.A, so-called "98-score product" with extreme user experience, PATEO was still under great pressure in marketing due to the high cost of the product. More worse, SHEN Hui, an important co-worker for PATEO, also chose to leave and created WM Motor himself.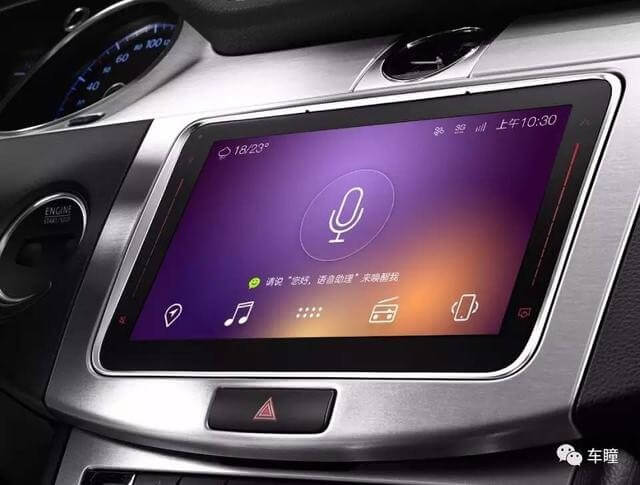 I.P.D.A, in-vehicle intelligent computer amazed insiders, but moves hard in ToC market.
At this crucial turning point, Ken Ying recognized that PATEO must concentrate her energy to grow as an enterprise which should know more about the Internet than automobile companies and understand more about cars than Internet-based companies; Meanwhile, PATEO must guarantee to offer products of a satisfying quality better than that of car and of good experience better than electronic consumption products.
Therefore, he suggests that PATEO needs to eliminate insignificant business, i.e. concentrating on Telematics and intelligent car only. That is to say, PATEO wish to become the best among its counterparts in the tier four technology cycle of the five-layer auto technology (including conventional car, new energy car, active and safe automatic driving, Telematics & intelligent car, and transformed auto business models based on Internet). 
With more than a year of diligent study and accumulation, PATEO managed to make another breakthrough after concentrated efforts, and the advertisement of I.P.D.A won the silver award in London International Awards Festival (the only Chinese advertisement candidate and award winner). Meanwhile, having noticed his Weixin friends room for a long time, we can find that this tech madman famous for his passionate work style of seizing every minute and second and working round the clock came to pay attention to and enjoy the balance between a harmonious family life and hard work, although he still keeps his typical high-efficient work style. 
Such balance is also reflected in building up PATEO team, as Ken Ying is honoring his promise (PATEO team will make technology experts become rich) step by step and has granted his team members with equity based on individual member's contribution to PATEO.
Looking forward the year of 2017, in-vehicle system market will witness more harsh competition. Currently, both auto enterprises (e.g. Benz and BMW have made an unprecedented investment in in-vehicle system) and the science & technology firms (e.g. Amazon Alexa has surged at the market) have begun to enter into rivalry with generous investment. However, as an senior observer in the industry, Autolighter holds a relatively positive attitude towards the outlook of PATEO, because it is the Chinese enterprise who has found out and stick to her right direction after several setbacks and barriers.  
The following words are extracted from Ken Ying's articles issued at his Weixin friends room platform (Little difference in number of characters and punctuation):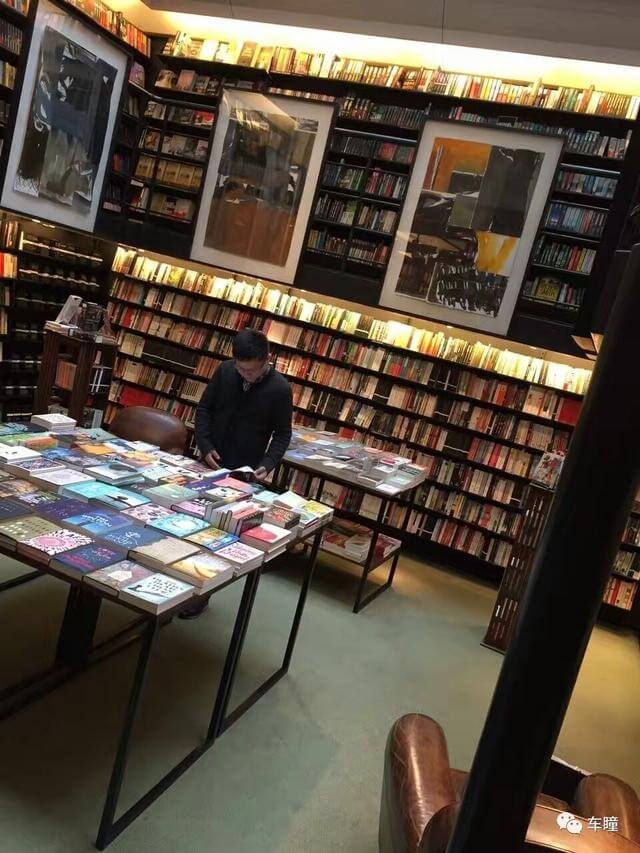 Ken Ying in reading is concentrating power of precipitation in a tranquil atmosphere (more dignified than his image of powerful influence) 
We always aspire to soaring up into the sky by investing all of our capital, technology, thinking, teams, backer source and various resources, anyone of them, for just one time of try. However, the reality is that the road from conceiving our ideas to applying them into our real practice and then to operation of a certain scale is so long to walk. Without real passion about what we are doing, all our investment, including capital, teams, energy and efforts, and all the setbacks we have experienced would have already come to a premature end.
Costs, scales, quality, delivery and challenge arising from both upstream and downstream players, only one of them is enough to smash your dreams; Innovation, road shows, products, technology, resource integration, channels and marketing, these issues are also enough render you impressive experience of standing by cliff; Customers, users, barriers, scales, profits, core capabilities, profits, market value, competitors, cooperators, cooperator-partners, all of these factors and stakeholders will make you fall into an endless hesitation; But dreams, objectives, adjustment, common values, teams, aspects of things, perspectives, opinions, breadth of mind, insight, viewpoints and the final team of bloody armored brothers and sisters, all of these will make you feel a great responsibility; Also your original intention will struggle with realities, seductions, benefits, conflicts and slanderous talks. 
No entrepreneur can soar into the sky after just one time of try. Only the one who has experienced and successfully survived thousand times of the funs and setbacks as I mentioned before can grow as the final winner.
Ultimately, CES has been given up after five years of persistence, for there have been similar alternatives already. Car-making business has been also called off even though we are the first pilot in this field, for we finally understand the reality. Walking with meditation, I gradually touched my "shape" by re-thinking my previous experience repeatedly. There are few startup entrepreneurs like me who have achieved something to a certain degree and still insist on walking further. I would like to extend 90% of my gratitude to my good luck and those people who support me, 8% to this era and our team and 2% to my wisdom, diligence and persistence.
Of course, if I were given a second chance to choose my career path again, I would still choose to do business, because for me it is the only career path of significance of living. But, I, a lucky fellow, am really not a typical model for imitation.