I.P.D.A: Users Need a Good Product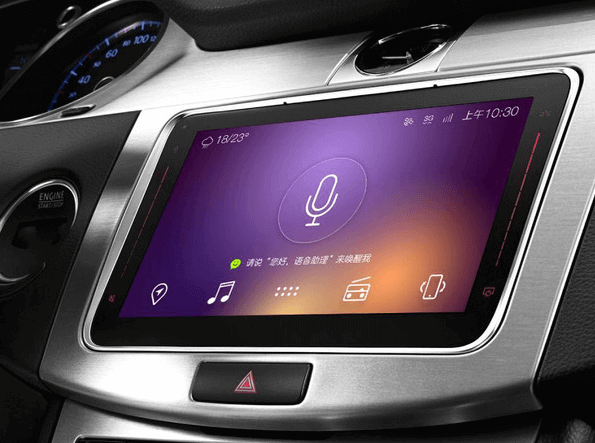 We always live with our past habits. Great late Jobs created Apple press conference as it is, and smart MI learnt from Apple mode based on Android and became a flying pig standing at the crest rolled by both smart phone giants. With the departure of Jobs, copying the existing innovation mode would, at least in the field of smart phone, be hard to continue. Just as Uber drivers see mobile phone equal to Uber APP, to upgrade Weixin, an social APP created by Allen Zhang, may be more significant for us in practical use than to chase advanced smart phones one by one. I firmly believe that a good product itself is always the HERO, no need of so much ceremony feelings or tricks of molding. Also, we want to draw an absolute demarcation line with all lavish boast for fake and defective products and with those blundering praises. I hold that the product with really satisfying user experience is the best theme of itself.
The first product with really satisfying user experience, better than any kind of boast
We do not know whether we can convert this era, but at least this gives us the real in-vehicle user experience which transcends that of smart phone for the first time in human history. As we all know, Corning is the largest glass company in the world. Jobs once hunted the first generation of Corning® Gorilla® Glass for his iPhone. But that is Corning's technology invented in 1964. When I met with the Global CEO and CTO of Corning, they picked us up with their private airplane and specially raised our national flag to welcome us. Why? Because the Boards of many global auto tycoons and the CEOs of several international science and technology companies highly praised the innovation spirit of PATEO. They told me at the unique dinner table for their top management in Corning Town that the innovation cause of PATEO is not second to any global IT giants and they are willing to cooperate us in any project. So, we worked together and created this piece of glass, non-reflective glass produced in the latest chemical formula of this May based on the third generation of Gorilla® 2013. We can compare it with that of Tesla or even Apple, none of them having solved this problem. The pain point of driving experience has ultimately been cured by us.
This is the lab test comparison between our glass and some counterparts (At the most top you can see a conventional in-vehicle screen, the lower one the glass used on your mobile phone, and this one in the middle the very glass with the latest technology in the world for IPDA, which is put into use for the first time in the world. We cost as much as RMB 1,200 just for this screen.)
Four years ago, we created the first in-vehicle speech interaction technology in the world, nine months earlier than Siri. China CCTV News of that day broadcasted this technology. It did take us four years to put it into the actual use on road since our static display with a R&D investment of over RMB 65 million. 
Chinese people tend to explain things with concepts. However, we have created the first IPDA with the real communication function in normal speech in the world. Many daily speech voices are, as a matter of fact, out of use. But we managed to invent the first in-vehicle speech device in China market after such a long time of efforts. Drivers can speak as fast as their normal conversation; Or they can speak as soft as their daily communication. IPDA is able to identify mandarin speech with dialect features, such as the mandarin speech with dialects of Sichuan Province, Nanjing, Guangdong Province or even the complete dialects of Shandong Province and Sichuan Province. Also, it can identify some Shanghai speech. Besides, IPDA is capable to screen out noises of wind, rain, car tires and hail. It can even identify the speech of the passengers in the rear seat. You can easily communicate with IPDA when you tell her information about intersections, abbreviations and search for different cities. This is a set of in-vehicle human-computer interaction product with 98% or even 100% accuracy in human history.
We have pooled the richest vehicle data among our global rivals. Therefore, IPDA is definitely linked to the car it serves very closely. It is necessary to link IPDA closely with your car, your car safety and, ultimately, with your driving safety. As we all know, few car makers will release their R&D data about in-vehicle functions, because they offer those hidden functions to their top models only. The cost gap between a general model and the luxury one of the same brand is usually about RMB 100,000, or even RMB 300,000 to RMB 400,000 for luxury brands, such as Benz. Based on our experience in overall unit accumulated for several years and the efforts of hundreds of our engineers, we have paralleled the in-vehicle standards for all cars to that of luxury models. Now, you can get to know the real-time information about your car without so much cost. Also, you can test thousands of parts of your car before driving just by touching the screen tenderly, instead of driving to a professional agent for check. If you encounters an accident on the road, the IPDA in your car can be informed about the accident through the vehicle information system and call for help immediately to save your life, while your smart phone would have been lost in the violent crash in the accident. In addition, you can find out the location of your car with your mobile phone in case of car theft. IPDA will also score your driving habits, which means you can standardize your driving habits to obtain a cheaper car insurance and save much fuel. Meanwhile, we are cooperating with Carnegie Mellon University, the father of the Big White in Big Hero, to offer more intelligent technologies to update your in-vehicle IPDA, so as to transform your car into your intelligent driving assistant with considerate understanding about you driving intention.
The first in-vehicle user experience transcending smart phone
The first non-reflective screen
The first in-vehicle speech APP with great accuracy
The first navigation APP faster than manual operation
The first traffic assistant who can practically pinpoint the right route without traffic jam
The first navigation APP with 360°street scene and map upgrading online function
The first telecommunication operation network cross 73 countries and regions
The first seamless in-vehicle broadcast APP with the function of song identification
The first premium music experience with an instant song bank of millions of songs 
The first in-vehicle product intensively integrating vehicle control with diagnosis function
The first terminal connecting car owner's Apple Carplay
We are a China-based company. So, we have few veteran models to learn from. What we can do is nothing else but insisting on our original innovation. We do believe that an ultimate product scored 98 will overshadow many sorts of boast and ceremonies. In addition, we firmly hold that IPDA will bring feelings to your car, as no feelings have been injected into in-vehicle screen before. It will be also a network of feelings connecting the next generation of AI technology and smart city.
We do not believe in any mode offered for free, but we do believe that users need a good product instead of the electronic rubbish offered for free in a mode with the Internet. A draw-bar box would cost you RMB 8,000, but nothing within; pasting car membrane for a time would cost you RMB 8,000; an assumed smart TV set would cost you thousands yuan, but maybe you will seldom touch it. However, you have to contact your car every day. So, we firmly hold that a good product should be made of excellent quality. The current price of IPDA, eliminate profits for business channels, leaves us just a tiny margin. However, we are willing to invest almost RMB 200 million and two years to research for it and then present it for you. Your in-vehicle experience, your time and your driving safety will be really different from now on. Maybe it is true that Internet company cannot grow in Shanghai. But maybe you have witnessed the birth of China-created Apple today, which is much more complicated than smart phone. Her name is IPDA.