PATEO CONNECT+ Contributes to Wuling Air ev's Debut in Bali! Chinese NEV Unveiled at G20 Summit
On Nov. 15, the Group of Twenty (G20) Summit kicked off in Bali, Indonesia, where 300 Wuling Air ev units provided by SAIC-GM-Wuling (SGMW) were unveiled at the venue as an Official Car Partner, whose total cockpit software & hardware solution was designed and developed by PATEO CONNECT+ Technology (Shanghai) Corporation (hereinafter referred to as "PATEO"). Its debut at the G20 Summit this time also marks that PATEO has joined hands with SGMW to confidently demonstrate to the world the extraordinary charm of "China's Smart Manufacturing", and facilitate the smooth convening of the summit with high-quality services.
The report of the just-concluded 20th National Congress of the Communist Party of China mentioned that "the jointly built 'Belt and Road Initiative (BRI)' has become a popular international public product and platform for international cooperation", and put forward the requirement of "promoting the high-quality development of the joint building of the 'BRI'". Today, our "circle of friends" for joint construction of the 'BRI' has grown ever bigger, quality of cooperation ever better and prospects for development ever brighter. This time, with the assistance of PATEO's intelligent technology, Wuling Air ev has gone abroad and taken root in Indonesia, thus being in a position to drive major changes in the entire Indonesian automobile industry chain in terms of product R&D, manufacturing, and marketing, lead the new concept of car-based mobility in Indonesia, and promote the rapid development of Indonesia's EV (electric vehicle) industry.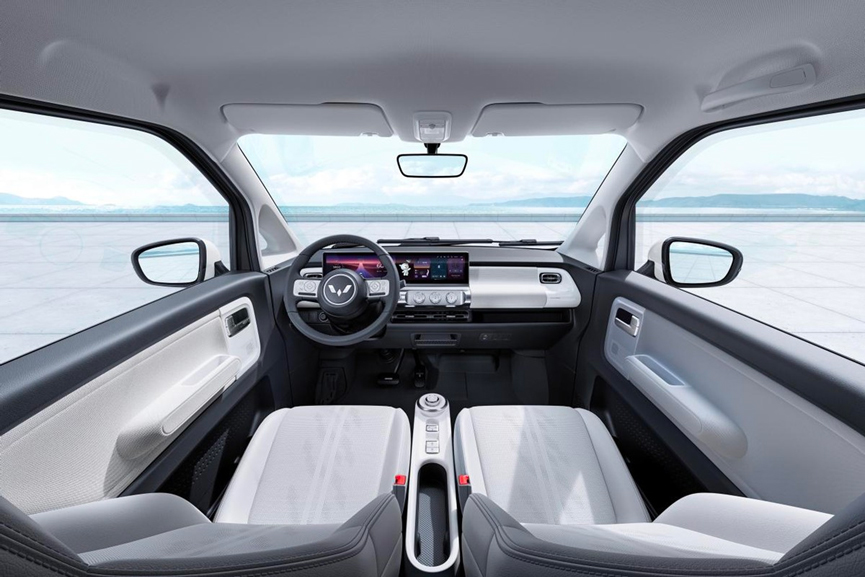 Wuling Air ev was officially unveiled at the venue in Bali as an Official Car Partner of the G20 Summit, featuring an interior design style unified with the minimalist appearance, and offering dark & light two-color themes, very simple yet elegant. It is equipped with dual 10.25-inch screens, while the color-contrasting panel in the center console area is spliced with various materials such as white ceramic, wrapping leather, and textured metal.
The seats, steering wheel and armrests of Air ev are all made of leather. Among them, the seats also adopt the interstellar-shaped perforation technology, hence skin-friendly and breathable. There are as many as 13 storage spaces in the car, such as net pockets and storage compartments. The vehicle offers a two-seater version with a wheelbase of 1653mm and a four-seater version with a wheelbase of 2010mm, respectively boasting trunk spaces of up to 450L and 734L, and the latter even features a flexible and changeable space with multiple ways to fold the rear seats, to switch between 2-/3-/4-seater mobility modes.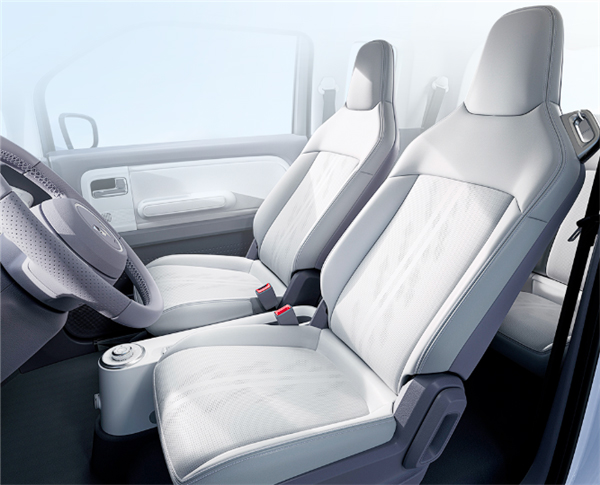 In addition to the agile and exquisite appearance visible to the naked eye, the vehicle also boasts an exceptional "smart brain": equipped with not only the PATEO mobile phone interconnection system that supports the seamless connection between the mobile phone and the IVI, but also smartphone-based Bluetooth keys across its entire lineup, making driving easy and worry-free.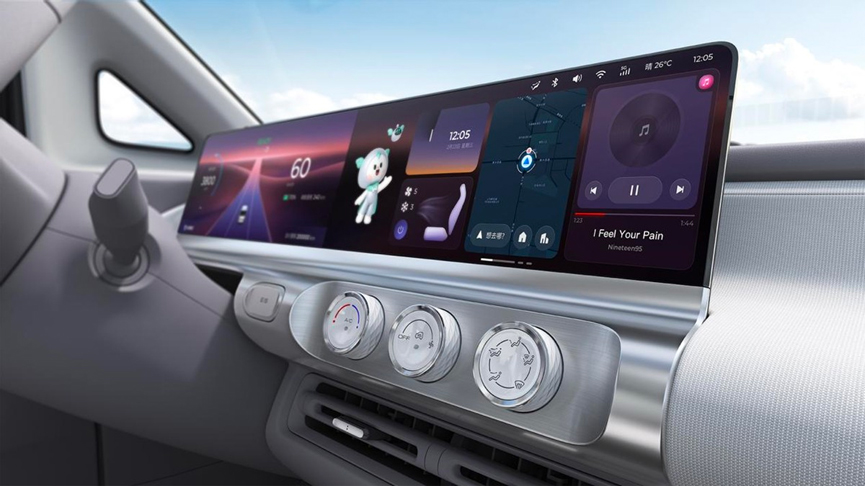 The "cool techs" that PATEO has empowered the vehicle with are far more than that: besides supporting remote vehicle status check and vehicle control with a phone as well as the setting-up of an electronic fence, the intelligent automotive navigation system co-designed by PATEO and NNG makes localized navigation more accurate.
Furthermore, with the help of PATEO, the voice eco service in the cockpit also demonstrates remarkable competitiveness: the leading music service provider JOOX is selected, hence a massive music library available at any time. PATEO has also joined forces with Cerence to create an Indonesian voice control system for it, enabling massive services including voice control, music and navigation "all available with one sentence". At the same time, the IVI display is adapted to three languages: Chinese, English and Indonesian, thus able to meet the needs of different local population groups.
After launch, it has quickly become the monthly sales champion of new energy vehicles (NEVs) in Indonesia. So far, the order volume has exceeded 4,500 units, accounting for a share that is far ahead in the Indonesian NEV market. Chinese Ambassador to Indonesia Lu Kang said, "The debut of Wuling's latest technology and latest NEV in Indonesia is a great inspiration to local people." During the hand-in-hand advancement and in-depth cooperation with Wuling, PATEO has strengthened its confidence in empowering Chinese automakers with core technologies for them to go global.
That PATEO has helped Wuling's first global NEV model Air ev to appear at the G20 Summit exemplifies that China's NEVs are accelerating their expansion to the global market. Thanks to the planning, arrangement and guidance of the China-Indonesia community with a shared future, the "BRI" initiative jointly built by the two countries has blossomed on a large scale, laden with countless rich fruits. Together with Wuling, PATEO has been firmly sticking to the road of developing the "BRI", seizing opportunities amid the overall planning and arrangement for globalization, while promoting "China's Smart Manufacturing" to high-quality development and a larger world stage through continuous innovation.