AWS Enters into Strategic Partnership with PATEO CONNECT+
On Sept. 26, 2022, Amazon Web Services (AWS), an inaugurator and pacesetter of global cloud computing, announced the initiation of strategic cooperation with PATEO CONNECT+ Technology (Shanghai) Corporation (hereinafter referred to as "PATEO"), based on which, both sides will combine their advantages to provide IoV cloud computing software products & services and overall solutions for automotive intelligent connectivity, thus accelerating the expansion of Chinese auto companies into overseas markets and the business implementation of international automakers in China. This partnership is expected to create a new cooperative operation model in the field of intelligent vehicles (IVs) and build a new standard for global intelligent connectivity.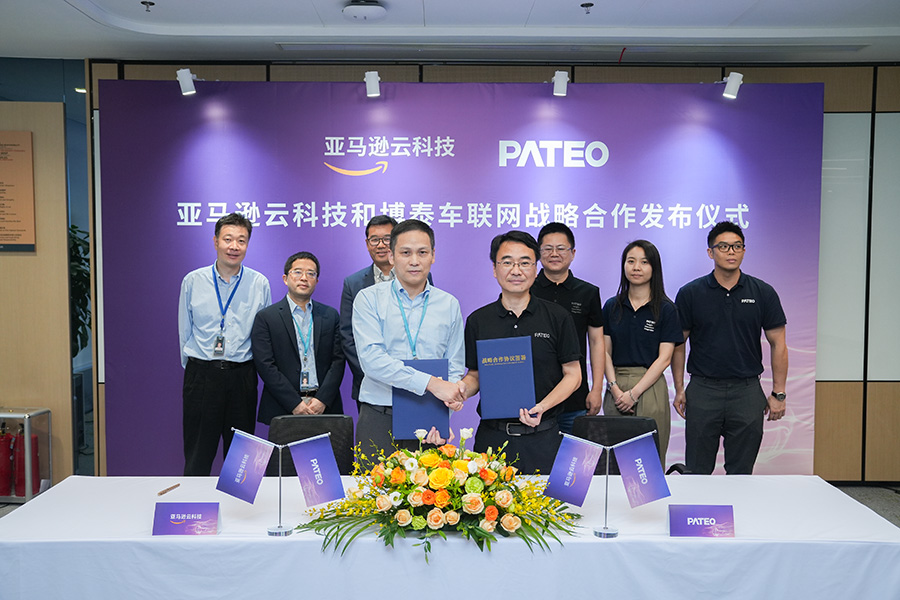 As a leading enterprise in China's vehicle networking field, PATEO has long been keenly aware that only a high level of openness and international win-win cooperation will keep abreast of the general trend. Actually, this collaboration with AWS is a "further" move by PATEO. While creating a new-generation smart cockpit platform solution, PATEO has established an international business team to step up its global business layout, to comply with the development trend of the industry.
One of the goals of this cooperation between PATEO and AWS is exactly to put forth efforts to facilitate the global implementation of the Internet of Vehicle (IoV) business. The two parties will join hands to offer worldwide cloud infrastructures, extensive & in-depth technical support, as well as abundant online content services to the Chinese auto enterprises expanding overseas markets, to assist them in forming a comprehensive business layout in Europe, Southeast Asia and North America; and also to provide IoV business data compliance adaptation solutions, to help them operate compliantly in Europe and other places, and meet a series of local compliant operation requirements such as GDPR (General Data Protection Regulation).
Furthermore, both sides will base on the formulated business plans to combine the automobile & IoV related cloud computing software product & service as well as IoV E2E (end-to-end) integration & operation service offerings in China with PATEO's overall capability in closed-loop connected services, to create total IoV solutions, thus helping the international auto brands to accelerate their implementation of businesses and enhance their overall service competitiveness in China; and also, in the international business development aspect, to facilitate the establishment and implementation of a global intelligent connectivity system, while constructing a cloud-based system with partners at home and abroad to jointly develop business channels.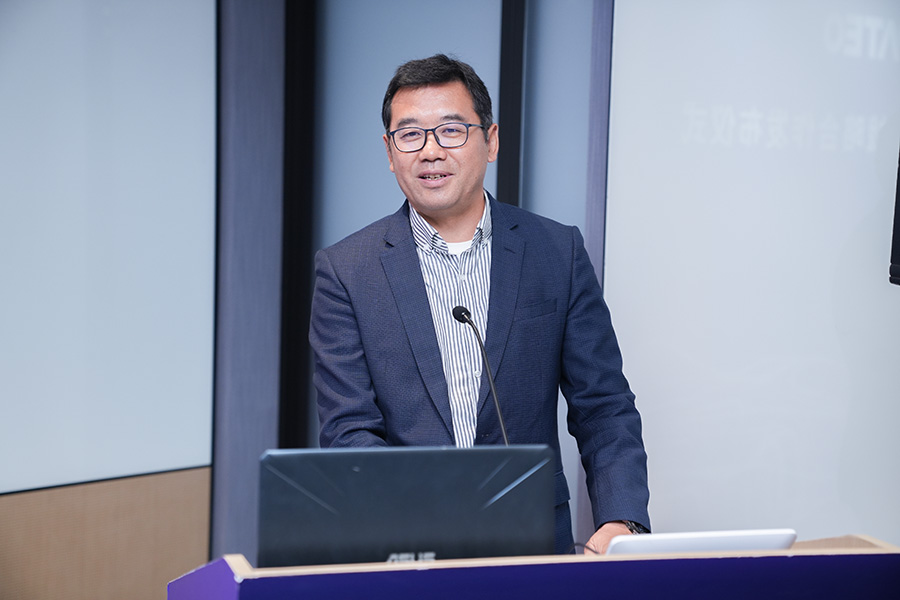 ▲ Li Xiaomang – General Manager, Commercial Sector, AWS Greater China
Li Xiaomang, General Manager, Commercial Sector, AWS Greater China, said, "As a leader in China's smart cockpit sector, PATEO has shown remarkable innovation capabilities with impressive layouts in different segments of the IV business, and demonstrated a superior comprehensive strength as evidenced by its deep cooperative relationships with major tech companies. The R&D experience and achievements accumulated during our previous co-work have given us full confidence in this cooperation: I believe that with the concerted efforts of both sides, the 'Cloud + Vehicle' model will greatly improve the cockpit experience, thus strengthening the brand competitiveness of the partners, and opening up broader prospects."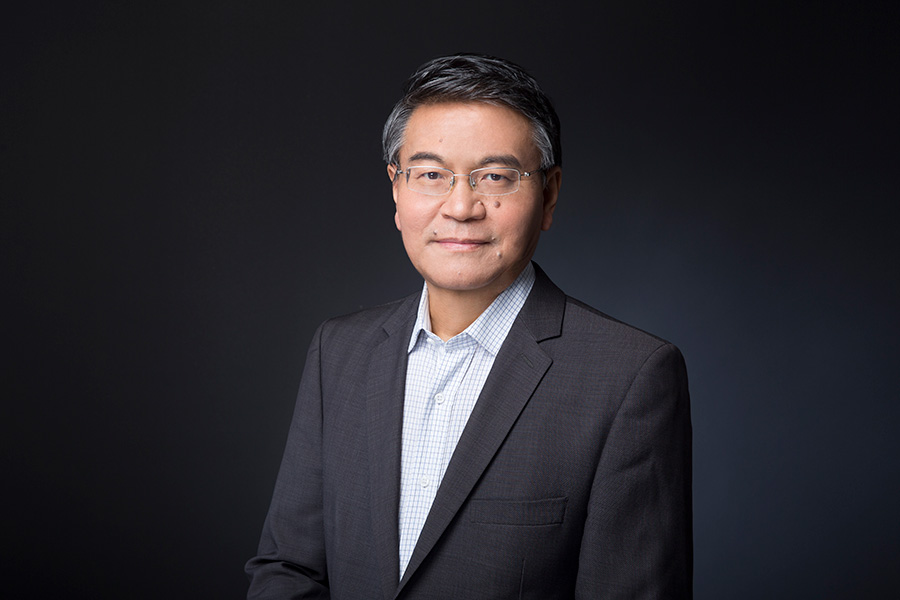 ▲ Chen Bao – Executive Vice President (EVP) & President of International Business, PATEO CONNECT+
Chen Bao, Executive Vice President (EVP) & President of International Business, PATEO CONNECT+, said, "The wave of the Chinese auto industry going overseas keeps surging forward, bringing both opportunities and challenges. PATEO feels greatly honoured to carry out strategic cooperation with Amazon Web Services in the field of 'Vehicle-Cloud Integration', to support the global deployment strategies of Chinese automakers, and provide the clients with data-compliant content service ecosystems, as well as value-added service content & software & cloud services in various regions of the world, thus pushing forward the going-overseas strategies of Chinese auto brands, and helping international car companies render better IV cloud services in China."