Embrace Industry Change & Innovate Technological Empowerment —Under New Pattern, PATEO Goes Down Its Road to Intelligence with "Dual Brain Moving in Parallel"
On Dec. 3, 2021, themed on "Chain Change", China Auto Supply Chain Summit (CASCS) 2021 and the 6th China Lingxuan Awards Ceremony were held in Wuhan. PATEO CONNECT+, together with ONTIME (Ruqi) Mobility (a ride-hailing platform operating under GAC), VOYAH Automobile, Bosch, as well as multiple OEMs and leading enterprises in the automotive industry chain gathered here to witness another unprecedented summit of Chinese automotive leaders. As a leading guest, Ken (Yilun) YING, founder and Chairman of PATEO, shared his insights into the innovations in future smart car products. Based on the current intelligentization process of the automotive industry, he introduced PATEO's achievements in and understanding about various aspects such as the integration of the cockpit and the body domains, and looking to the future, he envisioned the development trends of automotive intelligent connectivity.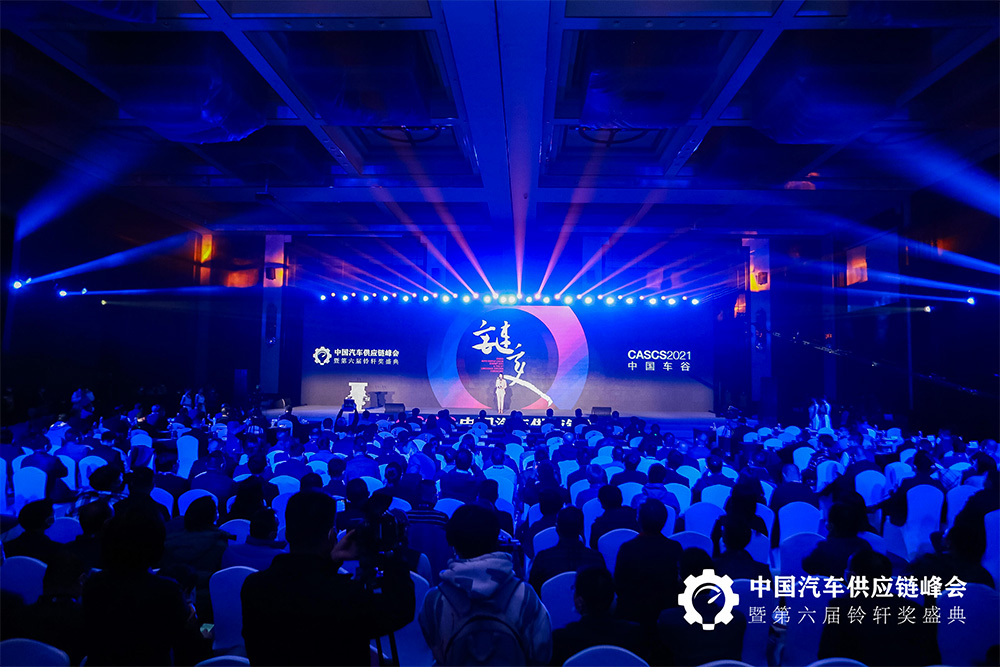 Under the development trend of multi-domain integration, a vehicle will no longer be just a conveyance
With the automotive industry developing towards intelligentization, in the new pattern, a vehicle has long ceased to be merely a tool for movement from one location to another, and the concept of multi-domain integration has been more frequently mentioned within the industry. In this process, the performance of the vehicle in every aspect such as the cockpit and the body will inevitably undergo disruptive changes.
With regard to this, Ken said, "Based on high bandwidth, the cockpit domain, the body domain and the so-called autonomous driving domain will be integrated in the process of intelligentization, during which, what PATEO thinks about is to unbind the cockpit concept from the frame of several screens and microphones." According to him, we should not look at the cockpit from what it is today, but rather we should see which parts and components will become intelligent and which will disappear.
To make it specific, we can see that the most noteworthy thing about such intelligent multi-domain integration is that it will soon give rise to scenario-based disruptive experiences; the in-vehicle user experience (UX) will be no longer confined to the driving process, and the vehicle will truly serve our life in an all-round way: For example, after the user sets the cockpit to the lunch break mode, the in-cabin environment will immediately adjust to the state that suits the current scenario the most; such scenario-based experiences will encompass but not be limited to fatigue mode, babysitting mode, welcome mode, and many other cockpit modes that are able to be organically combined with UX.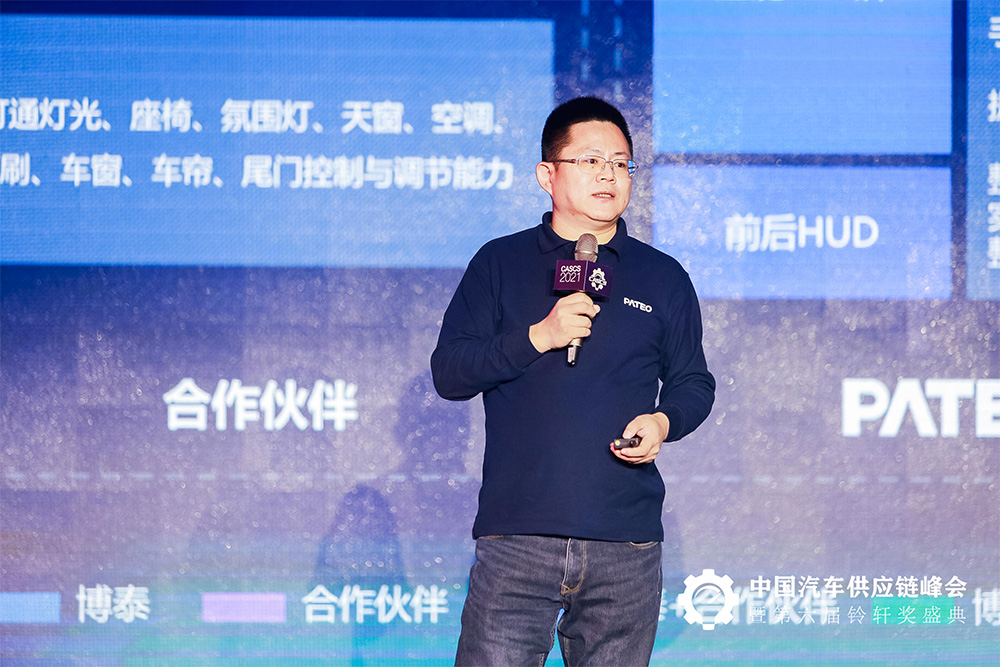 Linking up intelligent R&D with intelligent marketing in the smiling curve is the only way to go
In 2021, the full "intelligentization" of vehicles marked the prelude to the radical transformation of the industry. In the era of user autonomy, user-centricity is no longer a slogan, but a core strategy of an enterprise. To build a "user-centric" service experience-oriented enterprise, it is essential to offer the ultimate UX from the customer perspective, with user survey, experience design, product design, service design and interaction design involved.
With this in mind, Ken said, "In the future, PATEO will not confine itself to 'thinking with a single brain hemisphere', but is to 'exert efforts with left and right hemispheres working at the same time', to focus on providing services for clients and partners: We'll start from user insights to deliver professional consulting services in UX design strategy, and create whole-process UX design through our self-developed systems, processes and tools, so as to link up product positioning, product feature and application scenario designs, and even user operation & marketing services with integrated experience design, covering smart cockpit, IVI software application, mobile application, offline touch point, and service ecosystem, among others."
PATEO, which practices "Thinking with Dual Brain in Parallel", can only truly vitalize technological innovation by basing upon UX, user insight, user operation as well as product innovation. At present, the research institute and the sales company of a traditional carmaker are decoupled from the factory, but PATEO hopes to connect them to form a closed loop. Ken said, "At present, PATEO is building joint R&D, marketing and user operation centers with some leading clients to ensure that more innovations can be brought to China's smart car industry."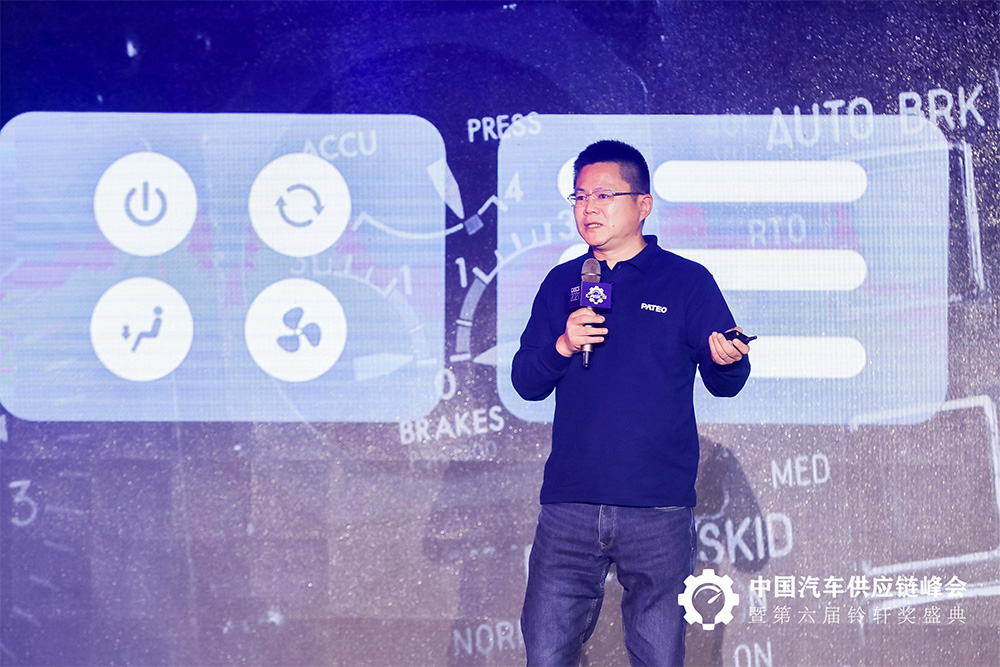 More simplified HMI and smoother interaction experience are inevitable trends
From today's perspective, a vehicle now has actually developed into something kind of like an "Internet café" at the dawn of the century, which seems to be inseparable from complex interfaces and wiring harnesses. What Ken has been thinking about is whether it is possible to follow the example of SpaceX which has simplified the complex and sophisticated wiring harnesses of a space shuttle to more intuitive operation interfaces. In PATEO's vision, vehicle interaction may completely abandon the physical buttons. In addition to the smoother voice interaction, interaction methods based on HUD and AR technologies are actually able to bring the user a more novel and more comfortable interaction experience, which may be an answer in the future. Ken believes that with the coming of the next generation technologies, carriers of interaction will evolve from screen and voice to glass and automotive lighting, etc. He and PATEO are firmly convinced that the new generation of communication technologies will turn "smart NEVs" into "smart wireless NEVs". 
Having developed into what it is today, the mobile internet is already quite mature. So, how to make the mobile phone play a more effective role in the development of vehicle networking has become a problem that cannot be neglected, to which PATEO has given its own answer: The Qing Mobile (mobile phone based IoV) it designed connects the phone with the IVI, and implements vehicle control in the form of mobile phone cards (card view), through which the entertainment system, lights, rearview mirrors and sunshades can all be controlled by touch or voice, thus rendering an all-new experience to the user.
Besides, Ken also highlighted that images would play a pivotal role in future interaction services. He said, "Different from text and other types of information, images contain a massive amount of user data, including time / location information, personal characteristics and POI. Using AI-enabled classification to turn the user's homepage into an image-based one, and combining user information on the cell phone with cloud computing will generate content recommendations that are far superior to those generated through traditional methods. And, basing on such image data to further subdivide users into different circles and conduct more accurate targeted marketing operations is undoubtedly a more efficient way.
The fastest horse cannot reach ten steps at one leap, yet an ordinary horse can gallop a great distance by continuous trotting. Over the course of its development, PATEO has been relying on the emphasis on and investment in innovation in technological capability. Faced with the new prospects for the development of smart cars in the future, PATEO has always been upholding the belief that it will "take the ultimate UX as the direction and the accumulation of independent intellectual property rights (IPRs) as the basis to assist in the upgrading of China's automotive industry". What Ken said is exactly what PATEO under his leadership has been practicing. On the strength of years of effort and accumulation, PATEO has been utilizing its own technologies and capabilities, to continuously contribute to the development of smart cars and smart cities in the process of the evolution from the mobile internet to the Internet of Everything (IoE), while truly helping auto companies get back to their own mission, that is, "Lead the Ultimate Intelligent Vehicle Experience, and Reconstruct the Lifestyle in Mobile Space".