"Peerless Five Consecutive Wins" | PATEO CONNECT+ Makes "KPMG China Leading Autotech 50" List for Five Years in a Row
Recently, KPMG released "China Leading Autotech 50 Fifth Edition" list, onto which PATEO CONNECT+ Technology (Shanghai) Corporation (hereinafter referred to as "PATEO"), as a representative of the automotive intelligent connectivity sector, has once again made it. It is worth noting that this is the fifth consecutive year that PATEO has been selected. Its appearance on the "Leading Enterprise List" this time substantiates KPMG China's recognition of its innovative practices in the fields of automotive smart cockpit software / hardware / cloud technologies, autonomous driving, and high-definition (HD) map, among others.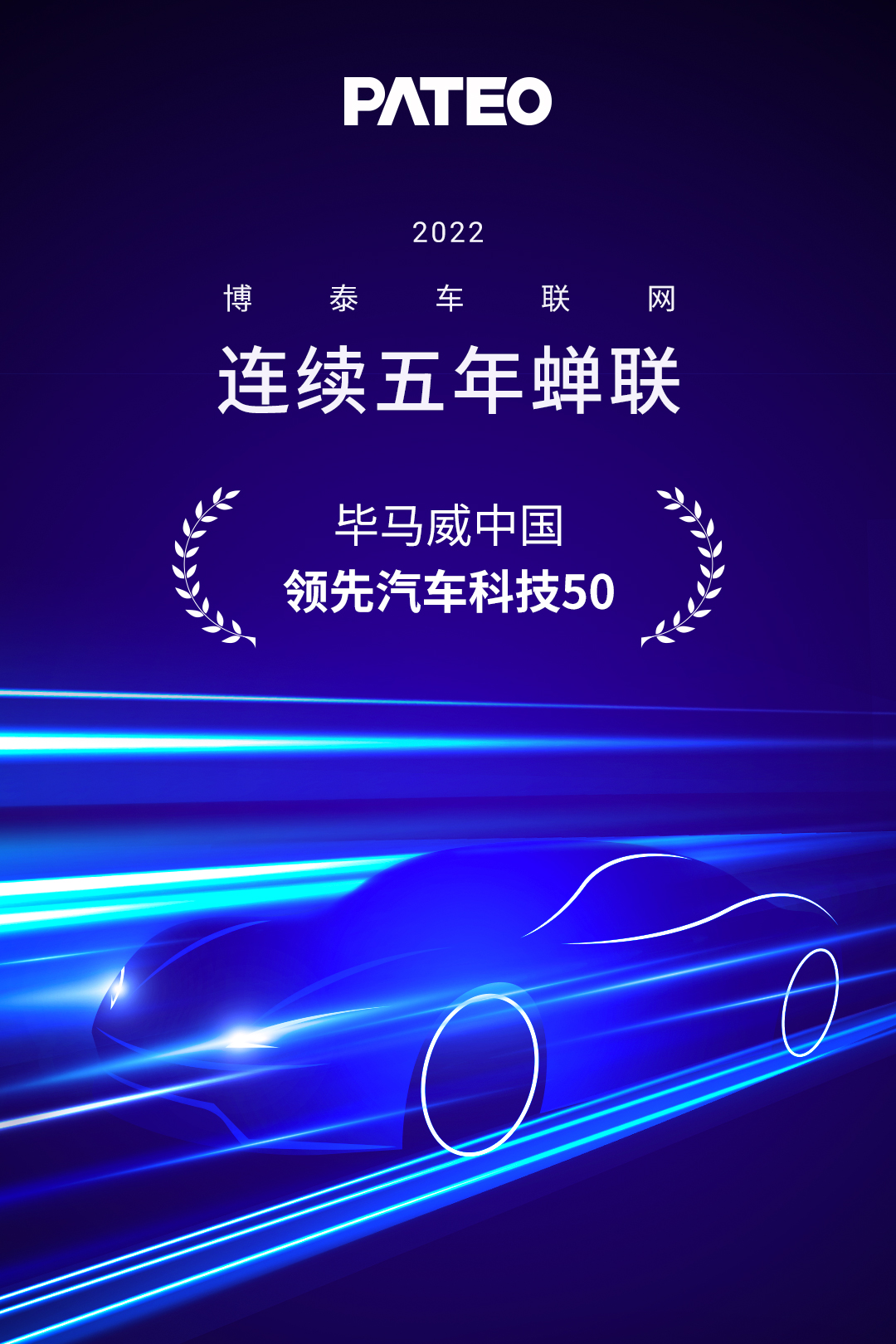 As China enters the "14th Five-Year Plan" period, innovation remains a core of the country's modernization drive. As one of the innovation hotspots, the automotive industry has been swept by the inexorable tides of electrification and intelligentization, and the demand of automakers for application of the latest automotive technologies and integration of auto ecosystems with Chinese characteristics remains buoyant.
With the first edition published by KPMG China in 2017, the list is designed to pay continuous attention to scientific and technological innovations in the automobile area, look ahead to developments in the automotive domain, provide a platform for thriving auto tech enterprises to showcase themselves and exchange with each other, seek development of the auto industry with peers, jointly explore new trends in global future mobility, and facilitate the transformation and rise of China's automotive industry, representing one of the most authoritative appraisals in the field of automotive technology.
The fifth appraisal was officially launched at the end of 2021, focusing on the four areas of innovative automotive service, autonomous driving, intelligent connectivity, and electrification. Upholding a rigorous and meticulous attitude, KPMG has conducted a comprehensive evaluation of candidates from six dimensions, namely Innovation in Technology & Business Model, Reform & Empowerment to Traditional Automobile Industry, Financial Health & Growth Level, Market Recognition & Development Potential of Segments, Valuation & Capital Market Recognition, Team Capability & Enterprise Innovation Mechanism, and finally selected cutting-edge enterprises that have been leading the future development directions of the industry from over 150 companies.
As a leader in the intelligent connectivity field, PATEO has made the list for five years in succession since its inception, hence, so to speak, a witness and bellwether of the development of intelligent connectivity in China's automotive sector. After 13 years of painstaking research, the company has become a provider of technologies and services that cover the whole process of intelligent vehicles (IVs); applied for a cumulative total of over 6,000 intellectual property rights (IPRs), more than 85% of which are invention patents; possessed leading-edge technologies and products in the fields of smart cockpit, autonomous driving domain controller, etc.; and boasted a full set of capabilities ranging from hardware and software to cloud.
Just over halfway through 2022, PATEO has activated the "Nitrous Oxide System (NOS)": By the end of July, its cumulative deliveries of smart cockpit products had approached 300,000 units, an increase of 116% year-on-year; its users had made 430 million trips, used navigation feature for nearly 137 million times, and covered 3.19 billion kilometers, equivalent to the distance of 29 round trips to Mars.
2022 marks not only the second year of the "14th Five-Year Plan", but even more the year that has been witnessing the "colossal waves" of global auto intelligentization set off by "giants entering the game", in which electrification and intelligentization are, in a real sense, integrated into a whole, and only when vehicles become more intelligent could they come under the spotlight amid market competition. In the future, faced with the increasingly fierce matches on the intelligentization track, PATEO will continue to adhere to its "Corporate DNA", namely "Insight, Innovation & Integration (3I)", carry out multi-level and multi-field close cooperation with partners on upstream & downstream industry chains, and constantly empower OEMs with advanced & innovative technical strength as well as complete and stable production & delivery capabilities, so as to ultimately promote the high-speed and steady development of Chinese IV industry.