Auspicious Beginning | FAW Bestune & PATEO CONNECT+ Joint R&D and Operations Center Formally Inaugurated
On Jan. 20, the cloud signing and inauguration ceremony of the FAW Bestune & PATEO CONNECT+ Joint R&D and Operations Center (hereinafter referred to as the "Center") was held in Changchun, Shenyang and Shanghai. Zhongjian SUI and Xulong JIN, General Manager and Deputy General Manager of FAW Bestune Car Co., Ltd. (hereinafter referred to as "Bestune"); Ken (Yilun) YING and Bill (Yi) ZHANG, founder & Chairman and Executive Vice President (EVP) of PATEO CONNECT+ (hereinafter referred to as "PATEO"); and members of the Center participated in the ceremony via remote connection.

The establishment of the Center indicates that the two parties will carry out in-depth cooperation in the product innovation, R&D, operations and other aspects of intelligent connectivity, with the aim of forming a comprehensive, long-term and stable strategic partnership. In the initial phase, they will set up a joint R&D and user operation team of 100 members.
The Center is located in Shenyang, Liaoning Province, with personnel jointly dispatched by two parties to form a joint development team that consists of four departments: Project Management, Product & Operations, Platform Software Development, and Testing & Verification, covering product definition, HMI design, software development, testing & verification, big data analysis & application, maintenance & operations and other fields, to realize the integrated closed loop of the IoV business, achieve in stages the full-stack R&D capability from the application layer to the IVI system layer, and build the independent agile software development and software quality management systems for Bestune through close cooperation.
Relying on the advantages in their respective areas, the two parties will, through collaborative development in areas like operating system (OS), connected application, cloud platform, product operations and big data analytics & application, help Bestune get a head start in intelligence, connectivity and software platform in addition to traditional manufacturing and R&D, create ultimate user perception & experience, and build world-leading next generation intelligent vehicles (IVs), thus realizing all-dimensional cooperation and win-win development.
As one of the best car brands in China, Bestune adheres to the original intention of " Building Affordable, Long-Owned and Decent Cars for the Chinese People", and sticks to the user-centered approach, with "become an excellent mainstream car brand in China, and make it to the first camp of China's self-owned brands" as the strategic vision. The company has been continuously increasing investment in R&D and innovation, optimizing product layout, deeply cultivating user experience, and is thus at the forefront of the industry in terms of core technologies, product safety & reliability, and brand reputation, among others.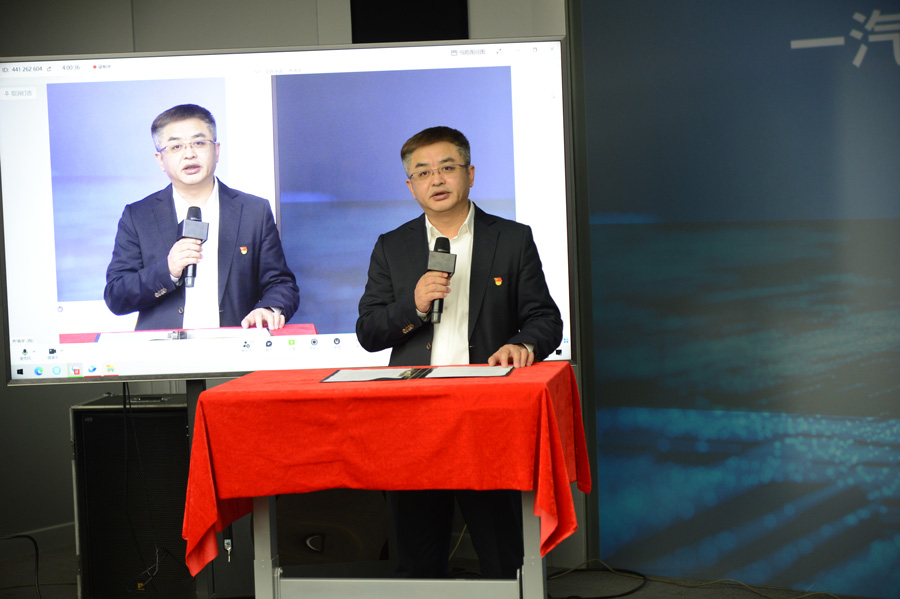 Mr. SUI expressed his full confidence in and eager expectation for the completion of the Center. He said, "The establishment of the Center marks that the intelligent connected products of Bestune have begun to strive toward the new high-speed race track, and that Bestune will enter an all-new stage of development with an all-new R&D attitude, while also providing a solid guarantee for the 'Three-Platform & Five-Pleasure' core technology strategy.
As an innovative technology-oriented enterprise, PATEO has been deeply engaging in technology R&D in a ceaseless manner for 12 years since its inception, and in possession of a number of core technology platforms in OS, intelligent voice, hardware, high-definition (HD) map, cloud and other areas. With a cumulative total of more than 5,600 intellectual property (IP) applications, it is one of the tech companies in the intelligent connectivity sector that boast a leading superiority in the intellectual property rights (IPRs). It has always been sticking to taking technological innovation as the driving force, and adopting a global perspective to gain insight into the technological development trends of the automotive industry, so as to provide partners with high-quality products and services.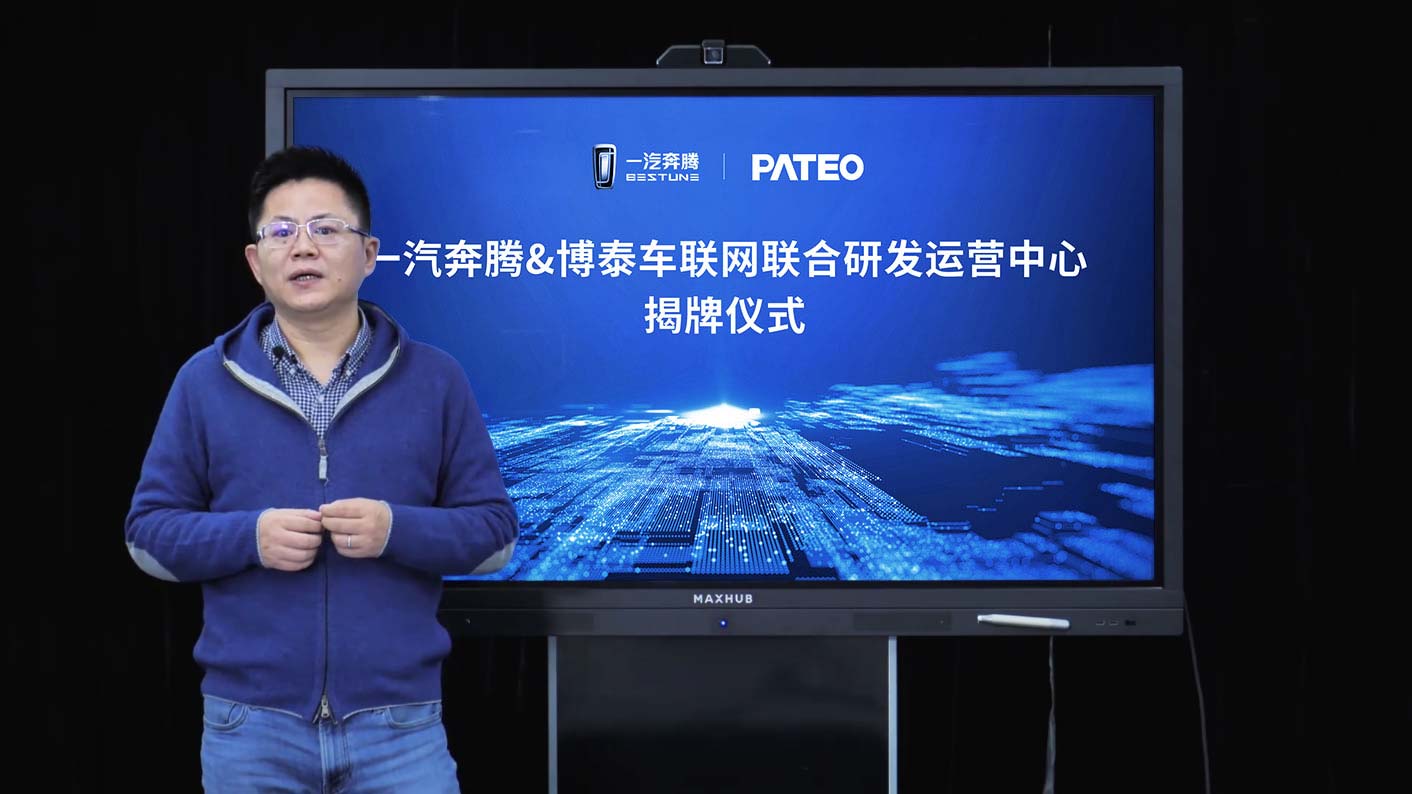 Ken said, "PATEO is very grateful to FAW Group and Bestune for their trust! We are taking an open path of deep integration and win-win cooperation. This is another joint R&D center co-built with an OEM after Dongfeng-PATEO Joint R&D Center and FAW Intelligent Network Development Institute - Tianquan Intelligent Lab. I deeply believe that during our integration with OEMs, ICT companies and traditional parts enterprises, PATEO will continue to uphold the mindset of benefiting the country, enterprises and others, to assist the development of intelligent wireless charging featured NEVs in China, and open up new prospects in the field of intelligent connectivity through joint innovation, joint R&D, independent control of core technologies, and IP sharing. In the future, we will continue to base upon innovation-driven development, to give a constant impetus to industrial upgrading in the era of intelligent vehicles!"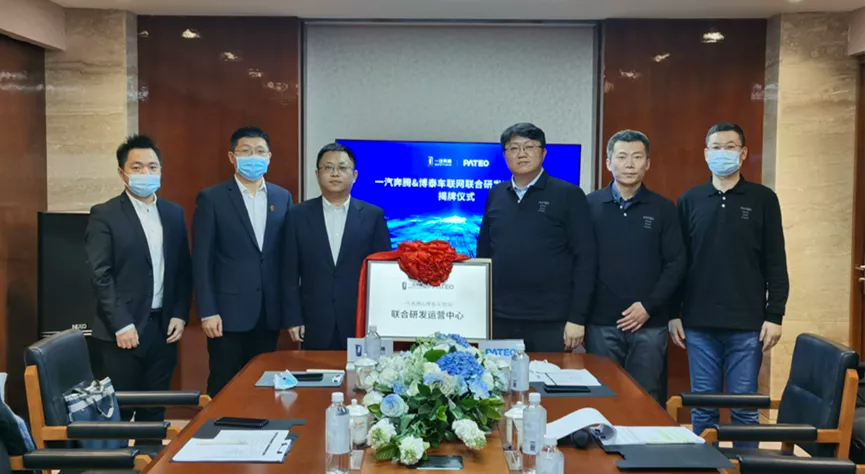 The official establishment of this Center will promote the future complementary enhancement of R&D capabilities and implementation of innovative technologies of both sides, as well as facilitate the creation of innovative product operations models and excellent user experiences. In future cooperation, PATEO will work in collaboration with FAW Bestune in the fields of intelligent connectivity, product innovation, user operations, etc., to build leading edges, craft innovative IVs, and drive the upgrading and transformation of the automotive industry!