PATEO CONNECT+ and ITCL, CATARC Reach Strategic Cooperation to Jointly Promote Innovative Development of IoV Business
Nov. 12, 2021 witnessed the signing of a strategic cooperation agreement between Shanghai PATEO Electronic Equipment Manufacturing Co., Ltd. (hereinafter referred to as "PATEO CONNECT+") and Information Technology Co., Ltd., CATARC (hereinafter referred to as "ITCL, CATARC"), by which the two parties will carry out in-depth cooperation in product innovation, intelligent connectivity, marketing, and integration of innovation resources, among others, aimed to form a long-term and stable comprehensive strategic cooperative partnership.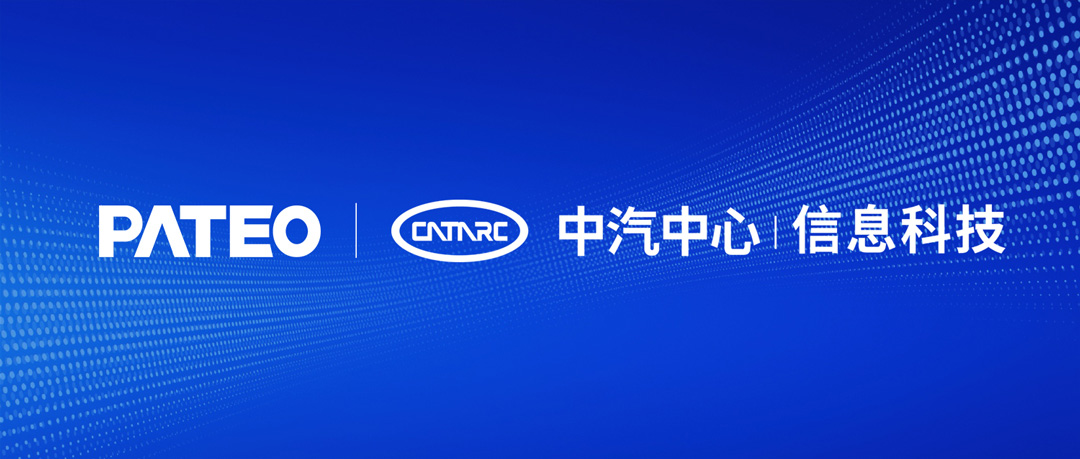 On the occasion, Ken (Yilun) YING, founder & Chairman of PATEO CONNECT+ (PATEO), introduced the development history, core strengths, business achievements and other aspects of the company.
As a high-tech enterprise with the attribute of technology innovation, PATEO will continue to uphold the "3I" spirit, namely "Insight, Innovation & Integration". Since its establishment more than a decade ago, by virtue of its excellent strength in the software & hardware markets in the field, it has successively received strategic investment from top enterprises, including FAW (China FAW Group Corporation), DFG (Dongfeng Motor Group Co., Ltd.) and Xiaomi Corporation. Based on the concept of "Hardware + Software Defined Vehicles", the company has cumulatively invested more than CNY 1 billion in R&D, been continuously investing more than 30% of its operating revenue in it, applied for an accumulative total of more than 5,300 IPRs, and grown to be an IoV enterprise with an industry-leading capital structure and business scale, boasting more than 5 million users of factory-installed products.
As for this strategic cooperation with ITCL, CATARC, Ken said that this partnership is expected to effectively promote the combination of the expertise and eco & innovation resources of both sides, and thus provide further impetus for win-win cooperation.
Tie WANG, Secretary of the CPC Committee and General Manager of ITCL, CATARC, gave an introduction to the development course, main business sectors, etc., of the company, which, as a wholly-owned subsidiary of CATARC (China Automotive Technology and Research Center Co., Ltd.), has been remaining true to its original aspiration of providing automotive technical information and soft science research for the industry and enterprises.
At present, its business scope covers: product technology / industrial development / commercial vehicle / regional planning / consumer / intellectual property (IP) research, digital information service & platform, as well as automotive event culture / public relations media / public welfare promotion / brand communication, and others.
Regarding this cooperation between the two parties, WANG expressed his hope that in the future, his company would rely on its consulting service platform that covers the whole industry chain to underpin the innovative development of PATEO.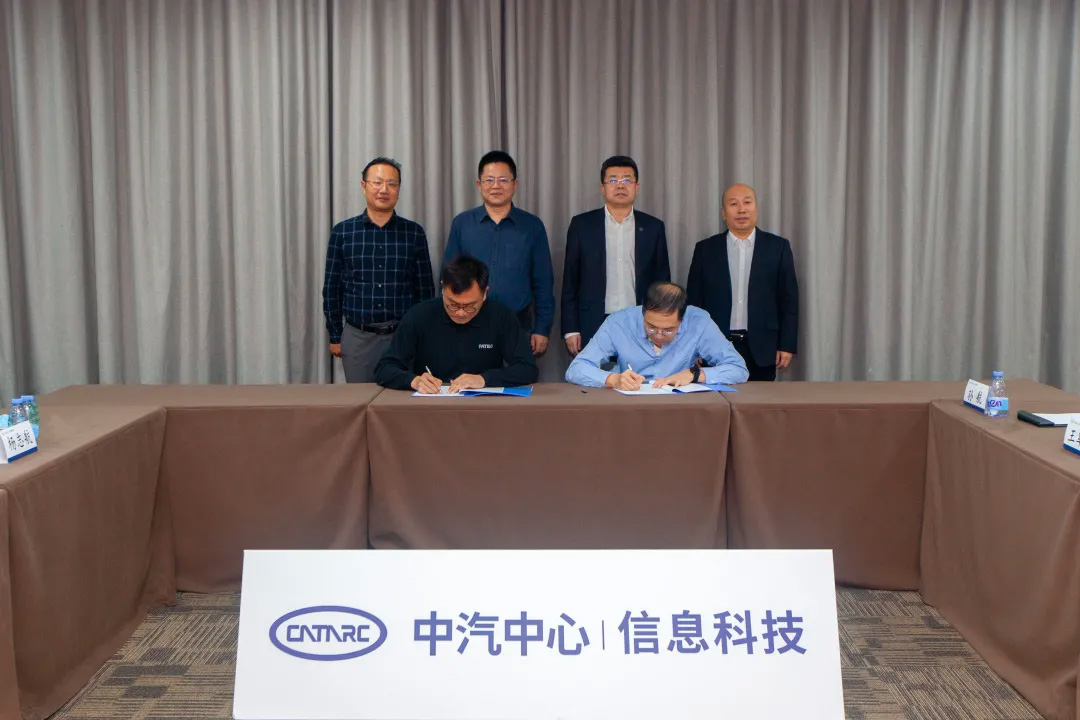 The signing this time means that the two sides are going to establish a stable system for collaboration in joint innovation and R&D, industrial development research, marketing operations, IP research and so on, to ensure that in the days to come, their core technical advantages will work in synergy and complement each other, and to join hands to advance the implementation of innovative technologies. The future will also witness their concerted efforts to actively explore automotive technologies in fields like smart cockpit and smart mobility, committing themselves to developing and taking control over core technological competence and delivering best user experience, in a bid to develop industry-leading intelligent automotive products and co-create a new era of smart automotive mobility!