PATEO Makes It to List of Top 10 China Intelligent Connected Vehicle Data Security Service Providers
Recently, national competent authorities have successively issued legal and regulatory documents on automobile data security, seeking to make stipulations, provide guidance and impose restrictions for the security of the intelligent connected vehicle (ICV) data from a legal and regulatory perspective, which, on the one hand, aims to restrict the reckless collection and abuse of ICV data by car companies and related stakeholders, and on the other, gives the green light to the fair & legitimate use of vehicle data by enterprises. Driven by the policies, China's ICV data security industry is expected to usher in bright prospects for development.
Against such a backdrop, EqualOcean Intelligence selected "Top 10 China Intelligent Connected Vehicle Data Security Service Providers" from nearly 50 candidates. PATEO CONNECT+, by virtue of its outstanding contribution to the ICV data security field as well as its industry influence, successfully made it to the list.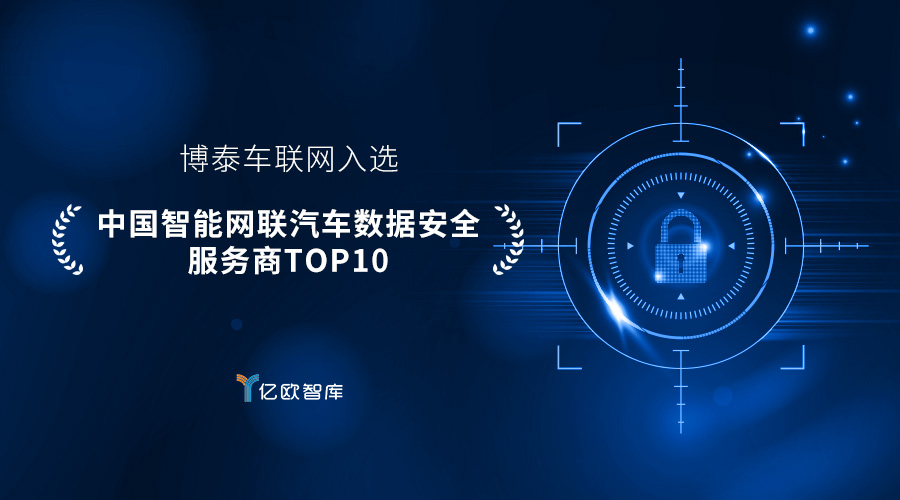 EqualOcean Intelligence gave quantitative itemized scores based on dimensions like the company's scale & financial position, the depth of its ICV business, as well as its position in the sub-sector of the industry, which are then weighted to figure out a comprehensively calculated total score. Among those appearing on the list are auto industry giants, leading enterprises in subsectors, and potential rising stars of the industry, all backbones driving the development of the ICV data security industry in China.
An End-to-End Security Solution – "Qing Security"
As early as 2013, PATEO has set about exploring an end-to-end security solution for the Internet of Vehicles (IoV) system called "Qing Security", and implemented it in a number of automaker projects, while actively engaging in the research and formulation of relevant standards for security in the IoV area, and integrating the corresponding solutions into "Qing Security".
The "Qing Security" Solution for In-Vehicle Infotainment (IVI) creates proactive deployments based on in-vehicle network security control, car firewall, in-vehicle software security, business security gateway, etc., and proposes to install corresponding software products onto complete vehicle and parts & components in accordance with the different levels of the intelligentization and connectivity of the vehicle, to protect the informatization system and architecture of the whole vehicle; the "Qing Security" Solution for Cloud implements hierarchical data storage & management, conducts threat modeling analysis & security reinforcement for key business processes, and encrypts & desensitizes personal private data, to improve user information security.
Currently, PATEO has integrated "Qing Security" solution into the entire lifecycle of automotive products to fully guarantee data security during the four main processes of R&D, production, marketing and operation.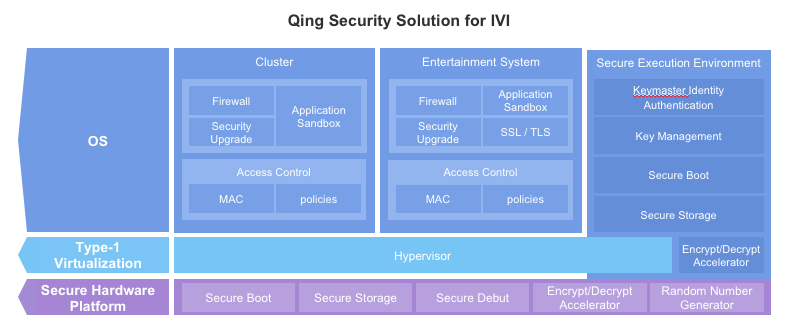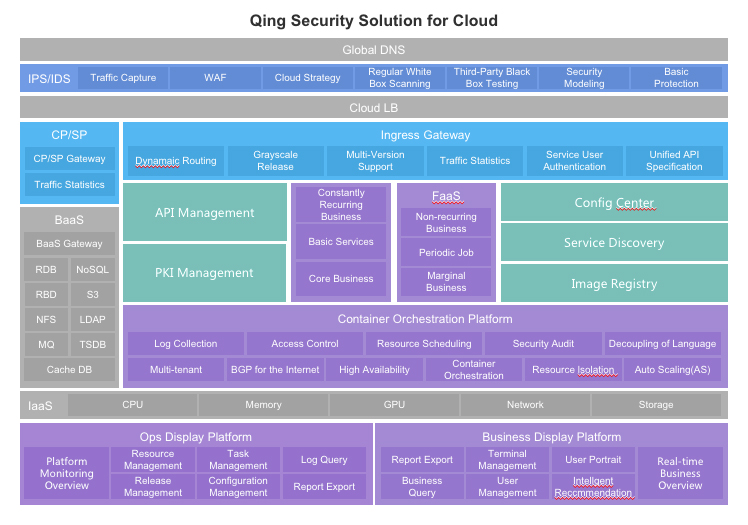 An All-Round Increase in ICV Data Security Deployment
With the promulgation, implementation or imminent implementation of the Data Security Law and the Personal Information Protection Law by the state, and given the higher requirements for the ICV data security put forward by various central ministries, commissions & institutions, PATEO has formulated and improved a series of corporate systems on data security governance, such as System on Categorization and Classification of Corporate Data, and Standardized System on Corporate Data Security, where a targeted "Solution for Secure and Compliant ICV Data Processing" has been proposed, mainly covering the security management across the entire ICV data lifecycle, including collection, transmission, storage, processing, exchange, destruction and other stages, highlighting authorization & encrypted storage of vehicle data as well as decryption & encryption of user / trajectory / sensitive data; for the mobile application, such behaviors as data collection, storage, use, sharing and transfer are strictly controlled, and relevant polices & clauses have been developed, to effectively protect user privacy & security; for the cloud, a hierarchy of data management & control and a architecture for data use compliance are highlighted, to constantly enhance data protection and information security management.
In the future, PATEO will continuously dedicate itself to progress in technology R&D, strengthen automobile data security, cyber security, software upgrade, functional security & expected functional security management, ensure product quality and consistency in production, thus promoting the high-quality development of the ICV segment.