Shanghai PATEO and FAW Bestune Conduct Strategic Cooperation and Establish Joint Innovation / R&D / Marketing Team
The 7th of Oct. witnessed the signing of a strategic cooperation agreement between FAW Bestune Car Co., Ltd. (Bestune) and Shanghai PATEO Electronic Equipment Manufacturing Co., Ltd. (PATEO), based on which the two sides will carry out deep cooperation in intelligent connectivity, product innovation, marketing & user operation, among others, and enter into a long-term, comprehensive and stable strategic cooperative partnership.
Staying true to its original aspiration of "determined to build affordable, durable and dignified cars for the Chinese", insisting on putting the user first, and upholding the strategic vision of "rising to be an excellent mainstream Chinese auto brand & ranking among the first-tier self-owned brands", Bestune has been continuously increasing investment in R&D and innovation, optimizing product layout, deeply and intensively cultivating user experience, and therefore remaining at the forefront of the industry in terms of mastery of core technologies, product safety & reliability, and brand reputation, etc.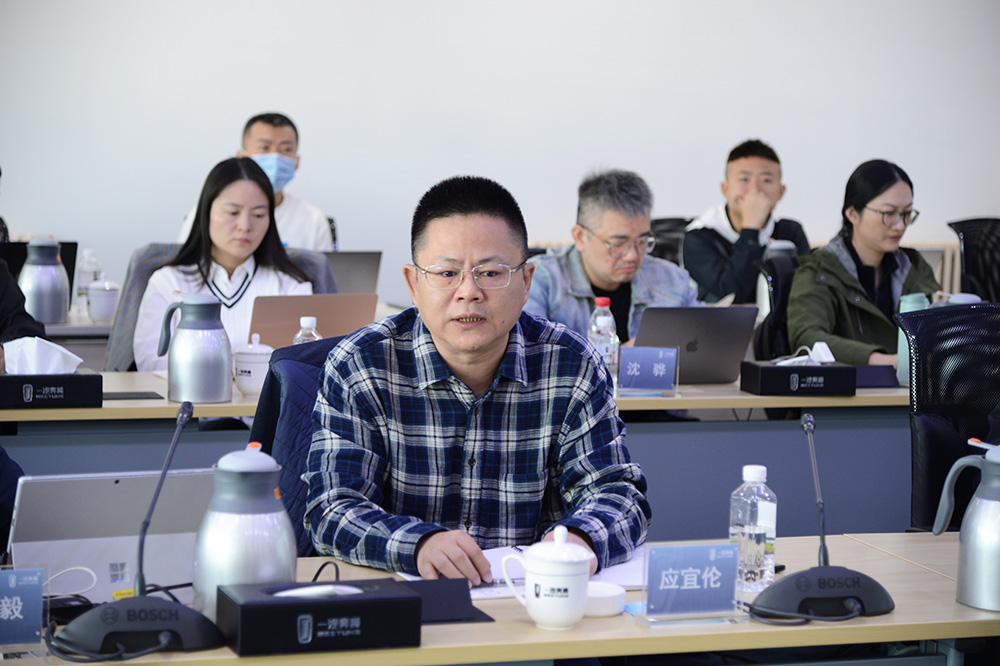 As a high-tech enterprise with the attribute of technology innovation, PATEO has always taken "innovation" as the corporate DNA, and will soon be listed on the Science and Technology Innovation Board (Sci-Tech Innovation Board / STIB). Since its establishment more than a decade ago, by virtue of its excellent strength in the software & hardware markets in the field, it has successively received strategic investment from top enterprises, including FAW (China FAW Group Corporation), DFG (Dongfeng Motor Group Co., Ltd.) and Xiaomi Corporation. Based on the concept of "Hardware + Software Defined Vehicles", the company has cumulatively invested more than CNY 1 billion in R&D, been continuously investing more than 30% of its operating revenue in it, applied for an accumulative total of more than 5,100 IPRs, and grown to be an IoV enterprise with an industry-leading capital structure and business scale, boasting more than 5 million users of factory-installed products.
During China's National Day holiday, under the leadership of Sui Zhongjian, General Manager and Deputy Secretary of the CPC Committee of FAW Bestune Car Co., Ltd., the two sides conducted in-depth exchanges on the establishment of a team for joint innovation, R&D and marketing in the future, and held a workshop. With the leadership of Bestune taking command, and principals in the product, R&D, sales, purchase, quality assurance (QA) and finance fields leading their teams to tackle difficult problems, after two days of hard work, a specific plan for breakthroughs in innovative marketing, development of intelligent connectivity, as well as connection and integration of product, marketing & operation has been thrashed out, and significant results achieved at this stage. Mr. Sui pointed out that the product side should be closely aligned with the marketing side, the R&D and marketing teams should act quickly on projects on which a meeting of the minds has been reached, and the various other departments should fully cooperate for rapid implementation on the existing vehicle models; later, in-depth discussions will also be conducted on other details of the strategic cooperation.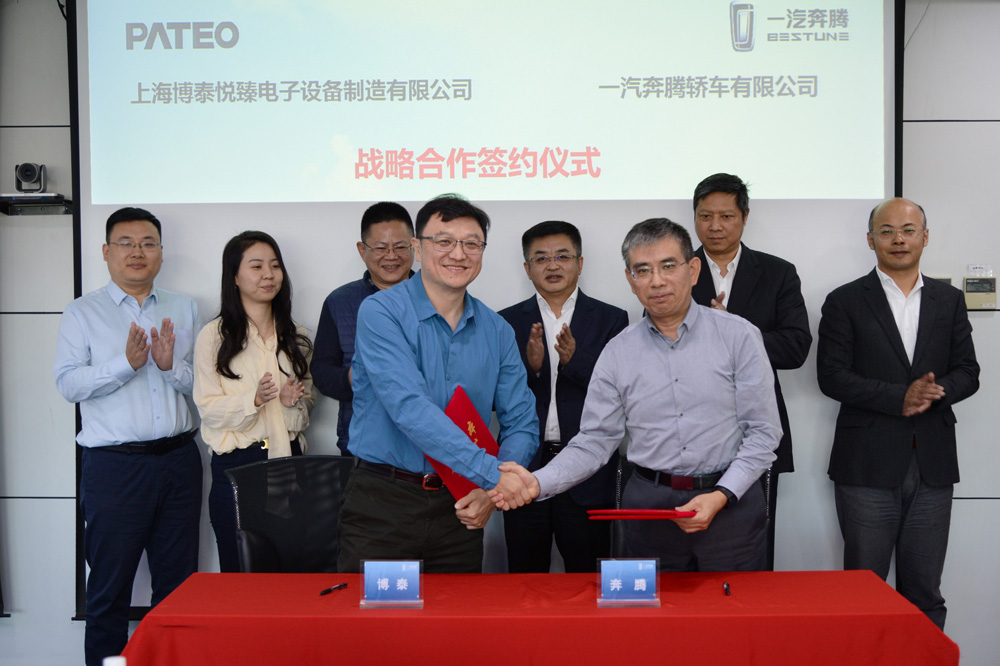 Jin Xulong, Deputy General Manager of FAW Bestune Car Co., Ltd. and President & Secretary of Party Committee of Bestune Development Institute, together with Bill (Yi) ZHANG, Vice President of Shanghai PATEO, signed the strategic cooperation agreement on behalf of the two parties; Mr. Sui and Ken (Yilun) YING, founder & CEO of Shanghai PATEO, attested the signature as principal subscribing witnesses.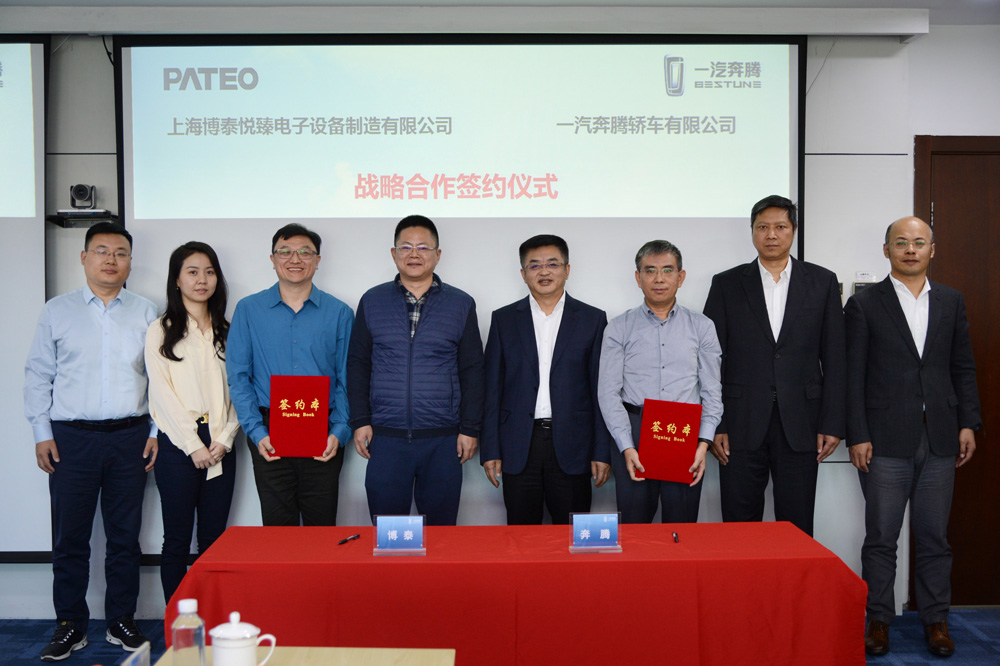 By signing this agreement, the two parties aim to establish a joint R&D, innovation, marketing & user operation team system, to ensure the enhancement of R&D capabilities through mutual complementation and the implementation of innovative technologies in the future, innovate user operation & marketing models, provide best user experience, and go all out to ensure sales growth. Bestune will actively support PATEO in expanding its product & technical service businesses within Bestune system, and join the latter in promoting the application of innovative technologies in various Bestune models.