PATEO: Makes Caraoke a Reality
Ken (Yilun) YING, founder of PATEO, once said: "It's a feasible approach to link the core technologies of car companies and third-party enterprises to form good software or service capabilities, and carry out in-depth development on the application layer to achieve a multiplier effect of business benefits."
The wave of intelligent connected vehicle technologies is breaking people's established paradigms in life: A coffee shop no longer has to be confined to a fixed place, such as a street corner or a building, but moved into an intelligent vehicle (IV), and therefore can be moved anytime and anywhere; people also no longer have to be "fully equipped" to find a haven of tranquility for meditation, instead, by simply staying in the car, they can declutter their mind and feel contented.
The IV is creating more paradigms for life, e.g., a popular means of entertainment — karaoke.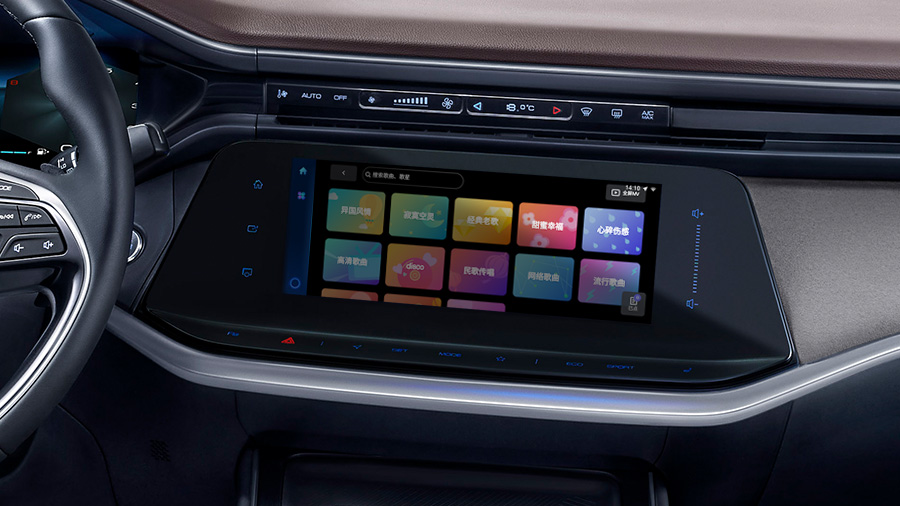 A New Paradigm for Smart Life — Caraoke Comes True
Karaoke used to be one of the important forms of leisure and entertainment much loved by the public. However, as "Generation (Gen) Z" rises to be the main force of consumption, demand of the entertainment consumption market has been undergoing changes, posing huge challenges to the recreational form and experience of traditional karaoke, one example of which is that, given the noisy environment and the foul air at traditional karaoke venues, the "Gen Z" with upgraded consumption demand is likely to refuse on the spot.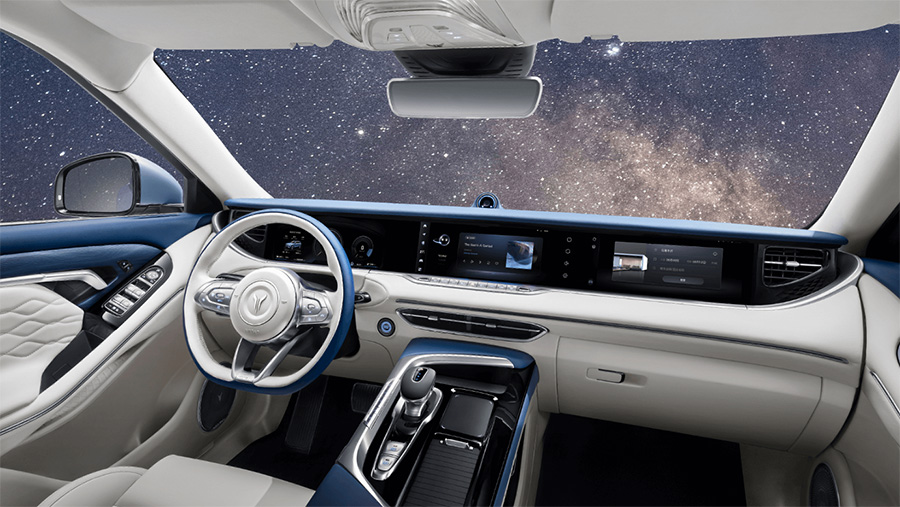 On account of this, PATEO started to make an all-out effort in the car KTV field .
By relying on its leading experience and user scale in the intelligent connectivity field, PATEO has been cooperating with a third party who has been devoting itself to the KTV field for more than 20 years and boasting a solid technical foundation as well as a wealth of experience, to jointly build an immersive KTV featured smart cockpit that centers around and focuses on the in-car karaoke (Caraoke) scenarios, with the cockpit domain as the main part and the vehicle control domain as the supplement, thus turning Caraoke into reality, bringing the user ultimate audiovisual singing enjoyment of "digital mobile car KTV", and further enriching the Gen Z users' in-car entertainment experience.
At the same time, PATEO has been bringing into play its abundant operating experience together with service capabilities based on platforms with independent functional modules, to fully exploit the potential of smart cockpit & car KTV projects for backward monetization, and bring more benefits to multiple auto enterprises. It is learned that this feature, when successfully developed, will be equipped on PATEO cooperative models, including VOYAH FREE, Fengshen (Aeolus) Yixuan MAX, and some models under Geely brand. 
How to Realize an Immersive Car KTV Experience?
PATEO strives to create a smart cockpit characterized by an immersive KTV. Then how on earth can such an immersive experience be realized?
First, the series of common operations in the karaoke room, such as searching for, ordering, singing a song or skipping to the next, can also be performed in the car in a flexible manner. It is planned that this immersive KTV equipped smart cockpit created by PATEO is to include more than 800,000 tracks of authorized editions, with all MVs fully open to the user.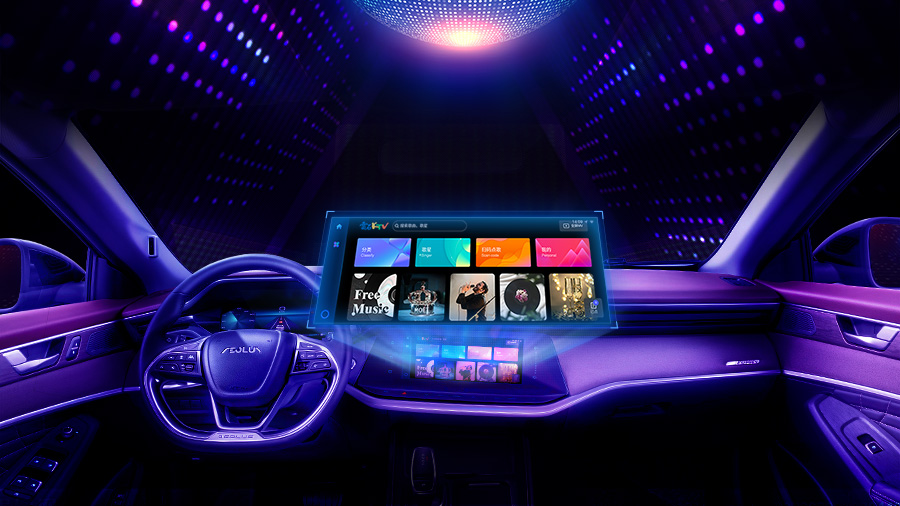 This PATEO Car KTV requires the user to do the starting operation by themselves: Upon entering the car, first plug the microphone receiver into the car's USB port, then press the microphone switch to start the caraoke application; after selecting the song they would like to sing, a full-screen MV page will be entered. Through intelligent control of atmosphere-creating software and hardware, such as wireless microphone and high-quality audio, it is capable of providing real-time in-ear monitoring, thus offering different passengers an immersive karaoke experience that is comparable to or even surpasses that of offline KTV. It also supports simultaneous connection of two microphones, allowing the cabin occupants to have more fun by singing together, in which case the car changes into a mobile karaoke box in seconds.
Similar to the offline karaoke booths that have been continuously innovating the form and attaching importance to user operations, and created their own membership system, the PATEO car KTV system will push to the user karaoke services contained in the basic service packages (mic hardware + song royalties) they have purchased, together with upgraded services in the form of cards, to update karaoke features online, constantly deepen user experience, maintain user stickiness as well as a long-term sustainable and iterative user relationship & operation.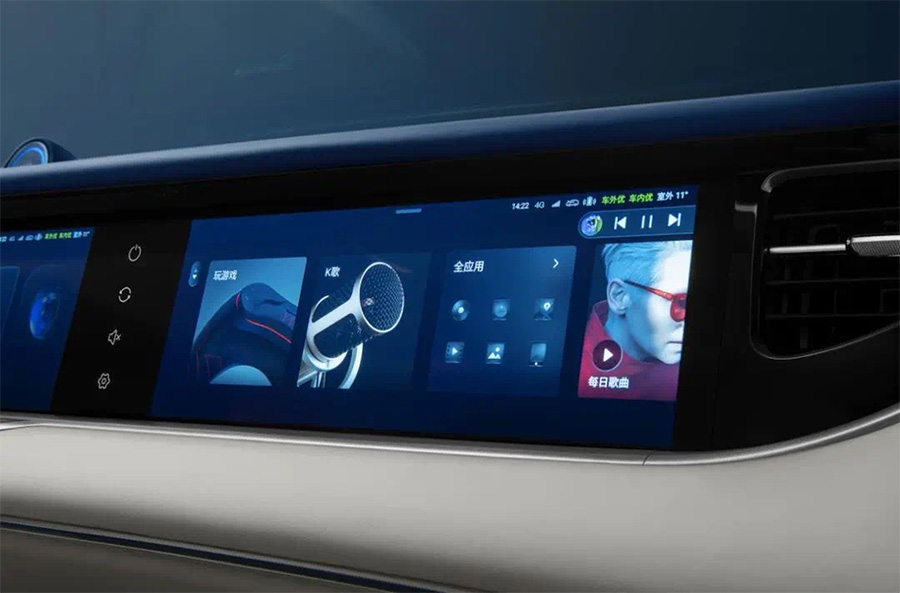 This Car KTV Boasts Numerous Advantages
This car KTV system supports song ordering via voice as well as real-time synchronization across multiple terminals: The former means that the user can directly order a song with a speech, which will reach the system the moment it is "uttered", then a response will be received in seconds, so that the driving operations will not be affected;
furthermore, the exclusive customized in-car wireless microphone equipped on it could achieve better sound quality with no voice cracking or noise, and support connecting with a monitor as well as one-tap buying; the latter means that whether on the mobile phone, on the IVI, at home, or in an offline karaoke bar, the user can order a song and quickly switch to the next, enjoying all-scenario karaoke experience; as the karaoke records on these terminals will be synchronized in real time, the user won't have to take the trouble to recall their recent favorite songs during driving.
As a mobile karaoke scenario, the car KTV has greatly enriched the in-vehicle entertainment, especially for co-driver as well as passengers seated in the back and elsewhere. What's more, this set of technologies is very user-friendly: when this caraoke is in use, the car windows are closed by default, allowing the user to indulge in the fantastic "immersive karaoke atmosphere" and delightful experience.
In addition to the above-mentioned features that have come true, in the future, PATEO's car KTV system is expected to come up with other features, such as one-touch import of a third-party song list, safety reminder, intelligent recommendation, as well as karaoke scoring & interaction.
Based on the concept of "Hardware + Software Defined Vehicles", as of now, PATEO has cumulatively invested more than CNY 1 billion in R&D, been continuously investing more than 30% of its operating revenue in it, and applied for an accumulative total of more than 5,100 IPRs, 82% of which are invention patents, boasting a client base that covers nearly 30 luxury, joint venture & self-owned auto brands and nearly 100 vehicle models, and keeps growing every year.