Wuling Almaz RS Launched in Indonesia, Marking Accelerated Integration of PATEO CONNECT+ into New "Dual Circulation" Development Pattern
On Mar. 29, Wuling Almaz RS smart car was released and launched onto the market in Jakarta, Indonesia. Positioned as an intelligent digital car, this model is equipped with the Qing Mobile portable IoV system created by PATEO CONNECT+ (PATEO) team. It is learned that this is the first smart connected product that supports online Indonesian speech recognition (SR), marking that while intensively cultivating the Chinese domestic market, PATEO has made a positive response to the Belt and Road Initiative (BRI) of the state by making an effort to build a new development pattern of dual domestic and international circulations, been able to export domestic superior technologies, and become a model for China's automotive industry to transform from product export to technology export.
PATEO Qing Mobile Ushers in a New Era of Smart Automotive Technology for Indonesia
The Qing Mobile is a portable IoV product jointly launched by PATEO CONNECT+ and SAIC-GM-Wuling (SGMW / Wuling) in Jun. 2019. By integrating the PATEO OS into the user's mobile phone, the OS cloud account is made accessible on the mobile phone for the first time, allowing the phone to enter the car in a very real sense, which not only puts the smart car into the user's pocket, but also extends the connection between the user and the vehicle from 2 to 24 hours. What it does is by no means simple interconnection, but instead, it replaces the IVI with the computing power and AI capability of the mobile phone; from personalized IVI to individually customized phone, it truly embeds all the capabilities of the most advanced smartphone into the car.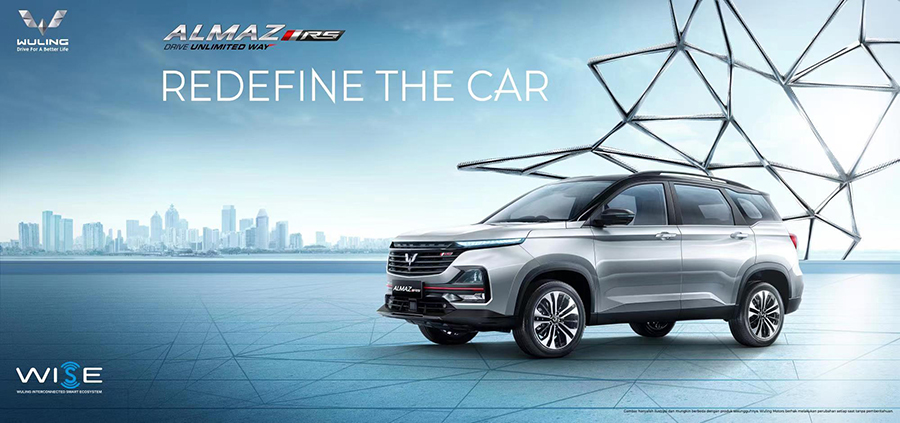 This time, PATEO joined Wuling in bringing this star product to the Indonesian market, and equipping it on the Almaz, which, as the first model that supports local SR in Indonesia, won 7 titles in one fell swoop back in 2019, and has been a hot seller in the Indonesian market since then. As for the newly launched Almaz RS, the R&D team has leveraged the powerful AI capabilities in the cloud to upgrade the previous voice capabilities to online Indonesian NLU & ASR, and integrated the JOOX Music and chat apps that are popular in Indonesia, to further open up a new era of smart automotive technology in Indonesia, and hopefully make it a top-rated product by Indonesian consumers on social media.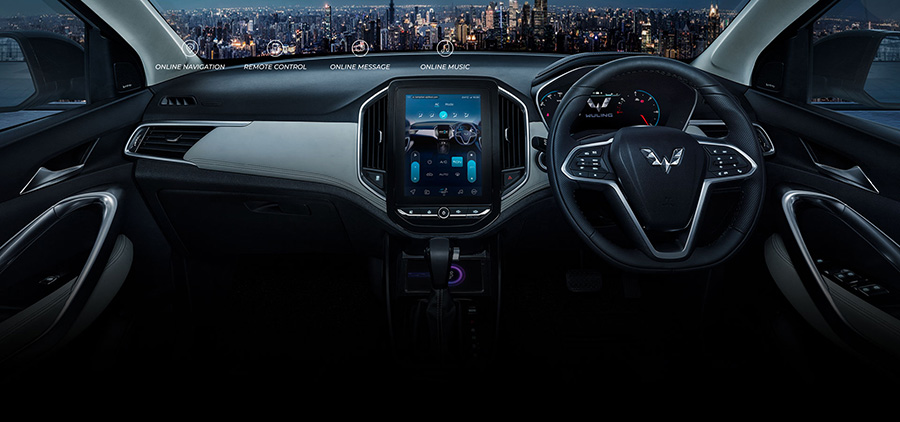 Since the initiation of the "Indonesian Version Qing Mobile Portal IoV" project, the PATEO team has been dedicating itself to an intelligent connectivity experience that better suits the Indonesian users' needs by investing considerable energy in Indonesia-specific market research and user behavior analysis, implementing hundreds of optimizations to SR / network interconnection / OTA update for system and other function points based on these data, redefining the mobile phone based IoV products that are compliant with the habits of local users, and at the same time, in view of the unstable mobile phone performance and network signal in the Indonesian market, using its most recently developed spacious & stable architecture to ensure that driver and passenger can, to the greatest extent possible, experience all in-vehicle functions even under poor network conditions.
Besides the online voice features unique in the market, the newly added chat feature of the Almaz RS is also highly original and distinctive: By virtue of the strong SR capabilities, the PATEO team allows the user to completely separate themselves from the mobile phone, and directly communicate with friends by voice, thus creating a new chat mode for them.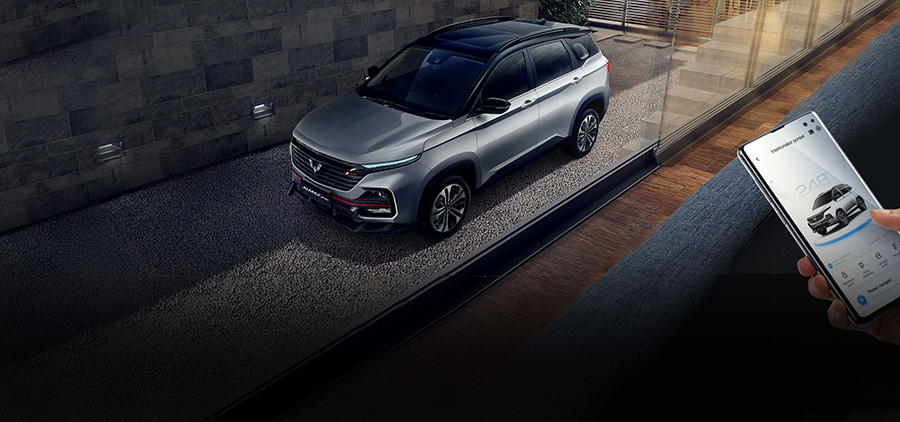 Based on Its 12-Year Intensive Cultivation, PATEO Aims to Strengthen "Intelligent Manufacturing in China" with Tech Export
Faced with the huge market prospects of the IoV industry, both automakers and tech companies have strengthened efforts to increase their presence both at home and abroad, and expand the market reach, with the intention to get a head start. Over the past 12 years since its founding in 2009, PATEO has been intensively cultivating the IoV field, and now grown to be a leading enterprise in global intelligent connectivity field, boasting strong core / team / innovation capabilities, extensive client resources, good user experience, as well as a great many in-depth partners and intellectual property rights (IPRs), with businesses covering intelligent / smart cockpit, automotive electronic hardware, operating system (OS), software, voice AI & map integration, IoV service operations by TSP, in-vehicle data, PaaS & SaaS cloud services for intelligent vehicle (IV), in-car payment, communication operation & CASE (connected, autonomous, shared and electric) vehicles business model, income from backward user operation, and other areas; now, worldwide, it provides the IoV services for global mainstream auto brands, including VW, Audi, Porsche, Bentley, Lamborghini, Citroën, DS, SGMW, Dongfeng and BAIC, with its international business footprints reaching more than 30 countries and regions.
In the IoV world, a great user experience is of vital importance. Therefore, since its inception, PATEO has established the "3I Spirit", namely, "Insight, Innovation & Integration", and set the goal of offering the user "Ultimate Quality, Ultimate Experience & Ultimate Intelligence", while putting innovation first, and insisting on R&D investment — In the 11 years since its establishment, it has cumulatively invested more than CNY 1 billion in R&D, and been continuously investing 28% of its annual revenue in it. Up to now, it has obtained 4,380 IPRs, 82% of which are invention patents; in the 2020 rankings, it ranks second in the field of intelligent connected vehicle (ICV) with 612 patent disclosures and a year-on-year growth rate of 77%, second only to Toyota, and also second in the field of connectivity among communication enterprises and tech companies with 428 patent disclosures, second only to Huawei.
In the future, the company will continue to make a concentrated effort on technological advancement, place the enhancement of original innovation ability in a more prominent position, strive to achieve more "zero to one" breakthroughs, speed up technological / product / model innovations, and expedite the development of emerging industries through the empowerment of new concepts, new technologies and new models, so as to help Wuling Almaz RS smart car to stay ahead in the Indonesian market, deliver more value-added services to the Indonesian users, and march towards the goal of going global with a higher quality.