PATEO CONNECT+ and Horizon Robotics Establish Joint Lab
On Dec. 29, PATEO CONNECT+ (PATEO) and Horizon Robotics (Horizon) jointly announced the establishment of a strategic partnership. The two sides will join hands to form a strong alliance, and give full play to their respective resource advantages, to conduct in-depth cooperation on intelligent connectivity business, with intelligent cockpit as the focus and orientated to the needs for intelligentization in the automotive market, and empower OEMs to realize differentiation advantages, in addition to establishing a joint lab, aiming to research and develop a cockpit platform compatible with the Journey AI SoC of Horizon Robotics, jointly create and quickly implement future-oriented domestic platform-level leading products. According to the plan, the products that the two sides cooperate on will be mass-produced and equipped on vehicle in 2021.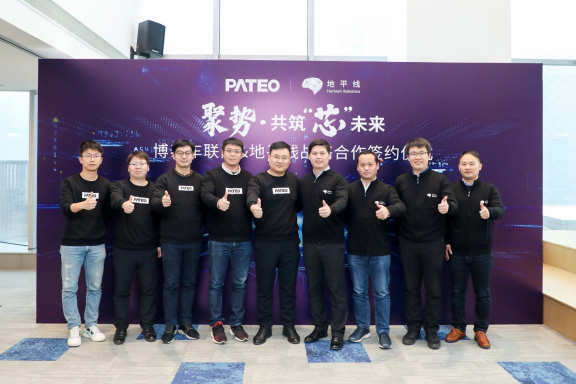 As an intelligent vehicle (IV) & IoV enterprise with an industry-leading capital structure and business scale, as well as abundant resources of automotive clients in China, PATEO is mainly engaged in the R&D & manufacturing of intelligent telematics system and provision of subsequent supporting services, and committed to building a cross-platform system that integrates the three components of vehicle, Internet and mobile phone and centers on car life services.
As a global leader of edge artificial intelligence (AI) chips, Horizon boasts leading AI algorithms and chip design capabilities, and has always devoted itself to promoting the innovation-driven development of automotive industry through the empowerment of underlying technology. As the only company in China that has enabled mass production of pre-installed automotive-grade AI chips, it has also made up a key link missing from China's IV industry ecosystem.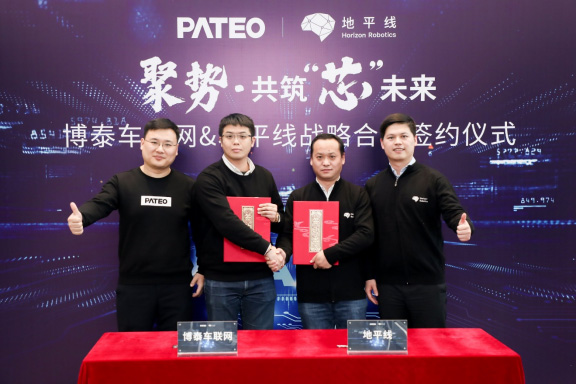 At the signing ceremony, Leo (Hexing) LI, Vice President of PATEO, said that in this cooperation, PATEO will give full play to its advantages in hardware resources, and offer Horizon coordinated assistance in production, quality management, cost optimization, after-sales field services, etc.; he also emphasized that with the development and improvement of technologies in the IoV field, the two sides will adjust in line with the situation, so as to achieve win-win cooperation.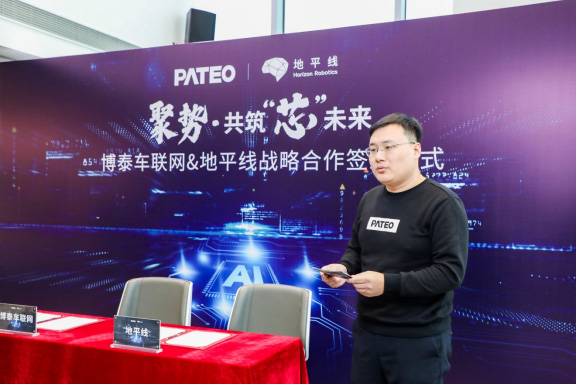 Yufeng ZHANG, VP of Horizon Robotics & GM of Smart Driving Product Line, said: "PATEO is a highly innovative IoV company, Horizon is a vital innovation force in China's AI chip industry. We'll bring our respective innovation superiority into full play, and make a concerted effort to explore the cutting-edge intelligent connectivity technologies through fusion of cross-domain technologies, and actively promote the mass production & implementation of market-leading innovative digital cockpit connected product."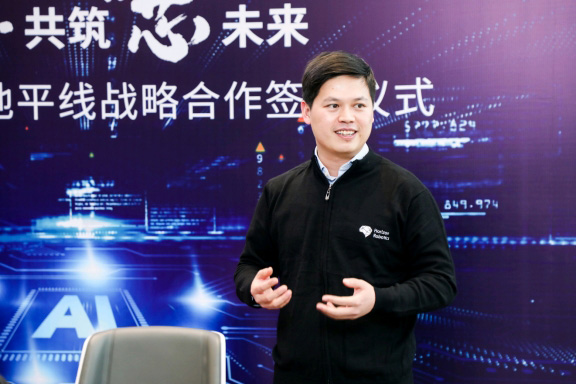 "Amid the waves of development of intelligentization, automobile is no longer merely a transport, but a warm interactive intelligent partner. Given this and to meet the needs for intelligentization in the global automotive market, PATEO and Horizon will establish a strategic alliance and engage in deep cooperation around intelligent connectivity business, with the aim of working together to develop future-oriented platform-level leading product, and pooling efforts to build personalized cockpit experience, and create more disruptive experience." Ken (Yilun) YING, founder & Chairman of PATEO CONNECT+, expressed his full confidence in and great vision for the prospects of the future cooperation between the two sides, as well as the future changes expected to take place in the intelligent connectivity field.
Kai YU, founder & CEO of Horizon Robotics, indicated that with the development of auto intelligentization in China, the timing of intelligentization-oriented development of automotive industry to continuously meet consumer needs will come soon. The two parties have, in compliance with the industrial development trends, joined hands to push forward breakthroughs in technological innovation in the field of intelligent connectivity, which will help enrich and improve their layout in the automotive intelligence industry, accelerate the R&D, mass production and implementation of forward-looking intelligent connected products, and boost the development of China's auto industry towards intelligentization.
In the future, the two sides will continue to advance hand in hand to gather momentum for a win-win situation, and leverage their respective resource strengths to jointly probe into intelligent & connected vehicle technologies, push ahead with breakthroughs and innovations in the industry, thus leading the future of automotive intelligentization.