Finishing Second in Two Fields of China's Intelligent Connectivity Patents in 2020, PATEO CONNECT+ to Step up Efforts on R&D
Recently, ATIRI, CATARC (Automotive Technical Information Research Institute, China Automotive Technology & Research Center) has released the Statistical Analysis of 2020 China Automotive Patent Data, which shows that in 2020, China's automotive patent disclosures reached up to 295,000, representing a YoY increase of 8.05%, continuing to maintain the stable growth momentum; among them, the number of patents granted for inventions was 64,000, increasing by 2.61% over the same period last year, reflecting the continuous improvement in the quality of China's auto patent innovation, as well as the gradual enhancement of the technological innovation capabilities of auto manufacturers.
As the pattern of the competition among traditional OEMs is being broken, multinational automakers attach great importance to intelligent connectivity, while tech companies and communication enterprises aggressively get in the game by virtue of their technological strength. Among them, PATEO CONNECT+ has made it to two lists with a compelling performance.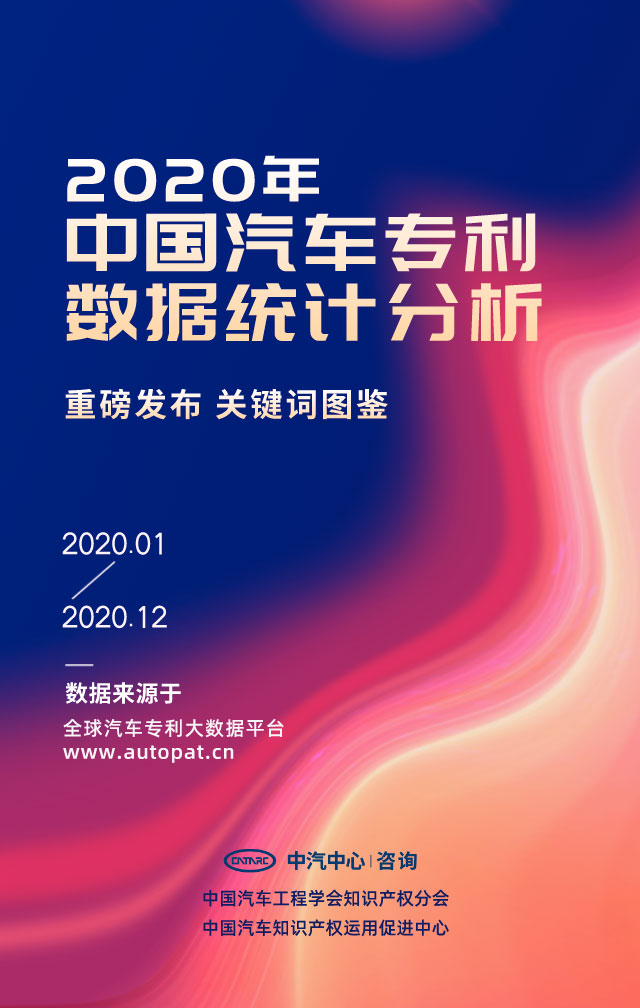 First, in the 2020 ICV patent disclosure rankings by innovation entity, PATEO CONNECT+ ranks second with 612 patents and a year-on-year growth rate of 77%, second only to Toyota.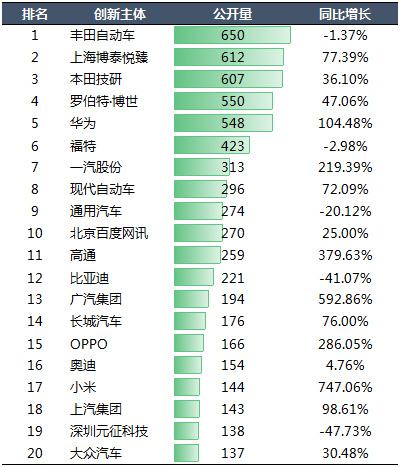 Second, in the field of connectivity, communication enterprises and tech companies have broken into the business with strong momentum, and occupy six of the top 10 places by patent disclosure. Among them, Huawei ranks first on the strength of its advantages in communications technologies, and PATEO CONNECT+, as a representative of tech companies, ranks second.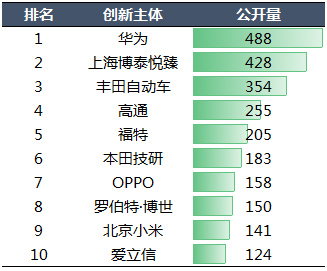 Founded in 2009, PATEO CONNECT+ is mainly engaged in the R&D & manufacturing of intelligent telematics system and provision of subsequent supporting services. It has always been adhering to the core corporate philosophy of pursuing "Ultimate Quality, Ultimate Experience & Ultimate Intelligence", and now become an intelligent vehicle (IV) and IoV enterprise with an industry-leading capital structure and business scale, as well as abundant resources of automotive clients in China.
The moat of PATEO CONNECT+ — emphasis on, overall planning & arrangement for, and achievements in intellectual property (IP). It is learned that in 2020, the number of disclosures of patents for new energy vehicle (NEV) increased by 16% year on year, and that in the field of ICV increased by 18% year on year, further reflecting that NEV and ICV remained the focus of the technological development of China's auto industry, with undiminished enthusiasm for R&D.
In the context that China is attaching great importance to IP and the development of intelligent connectivity, PATEO, as a technology-based enterprise with never-ceasing innovation for development, has gained a profound understanding of IP, and always regarded R&D and innovation as corporate DNA.
It believes that for the IoV industry, original innovation is needed, but it's even more essential to master our own core technologies.
It was for this reason that in its early days when the funds for the whole year only stood at CNY 20-30 million, PATEO invested CNY 9 million in technology R&D and IP, which was equivalent to about 30% of the overall operating expense at that time. For the enterprise that had just been established and needed money everywhere, this arrangement was a strong demonstration of its determination to boost R&D.
In the eleven years since its establishment, each year PATEO has been investing heavily in applying for and maintaining a patent, and putting 28% of its overall revenue into R&D – such a proportion represents a leading level even on a global scale.
Patent statistics are an important criterion for measuring technological innovation. So far, PATEO has had more than 4,000 IPRs in its possession, of which 85% are invention patents, making it the enterprise with the most IPRs in the IoV field, ranking fifth globally and first domestically.
In 2019, PATEO won its first honorary title of national top 500 enterprises — China's Top 500 Companies by IP, ranking 104th on the list with a patent strength score of 84.57, and coming first in the automotive industry by IoV patent. 
Then in 2020, PATEO successfully made it to the "2020 World Internet of Things Ranking List Top 500 (2020 WIOT 500)", ranking 403rd — this is the first time that PATEO was recognized as a global top 500 enterprise. As an innovator, PATEO has set up two top 500 honorary monuments of its own on the road of growing together with the IoV.
In the future, it will step up its efforts on independent innovation and independent R&D, to keep technological leadership and achieve more "zero to one" breakthroughs. At the same time, it is working in collaboration with DFM, SGMW, FAW and other clients, to establish R&D centers, allow leading vehicle manufacturers access to all technologies, and build a R&D team of 15,000 members with them in the next three years as planned.