PATEO Joins Hands with FAW to Embark on New Journey of Strategic Cooperation
On Oct. 27, PATEO CONNECT+ (PATEO) signed an all-round cooperation agreement with China FAW Corporation Limited (FAW), and announced that it will establish a joint laboratory, named "Tianquan Intelligent Lab", with Intelligent Network R&D Institute under FAW.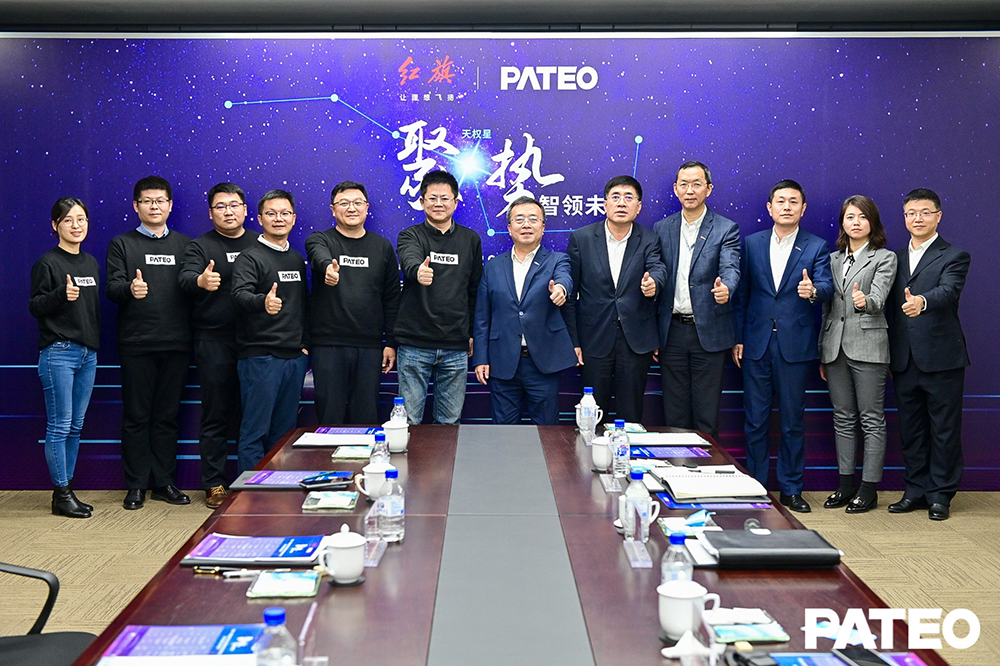 It's reported that the two parties will set up Tianquan Intelligent Lab based on the Hongqi Intelligent Connectivity 3.0 Project, to initiate joint research on the application of forward-looking technologies & approaches, build mature and competitive technologies, methods & tools, cultivate excellent software talents, and thereby transform the supply chain relationship into a comprehensive strategic cooperative partnership.
Currently, with the global automotive industry undergoing profound changes, CASE (Connected, Autonomous, Shared & Electric) vehicles have become new development trends, and the whole industry more open and integrated. 
It is understood that as one of the first batch of leading units of the Energy Saving and New Energy Vehicle Key Project under the 863 Program of China, FAW set up an electric vehicle (EV) project team as early as 2000. As a pioneer in China's IoV field, this time PATEO teams up with FAW, to better respond to the wave of changes brought about by the CASE vehicle revolution. What's more, such open collaboration between a car company and an IoV enterprise is expected to produce the "1+1>2" effect in the intelligent vehicle (IV) field.
Wang Guoqiang, member of the Standing Committee of the CPC FAW Group Committee & Deputy General Manager of FAW Group, expressed congratulations on the establishment of the joint innovation laboratory and expectations for it. He pointed out that in today's automotive industry where storms are rising with great momentum and multitudinous car manufacturers are contending, seven major characteristics have gradually emerged: "Industry First & Foremost, Technology Fundamental, Data Essential, Speed as Lifeline, Innovation as Foundation, Exterior as Priority, and Basis as Soul"; at the same time, with the trends of digital industrial upgrading and Software Defined Services (SDS) becoming even more unstoppable, changes in the industry that have followed mean both opportunities and challenges to our two sides; it is such an opportunity that has laid a foundation for us to enter into a deep partnership. Hopefully in the future, the two parties will keep up concrete efforts in the fields of smart cockpit and the IoV, to carry out R&D of new technologies and build leading platforms for the intelligent connectivity business area of FAW, thus realizing the transformation from a supply chain relationship to a comprehensive strategic cooperative partnership.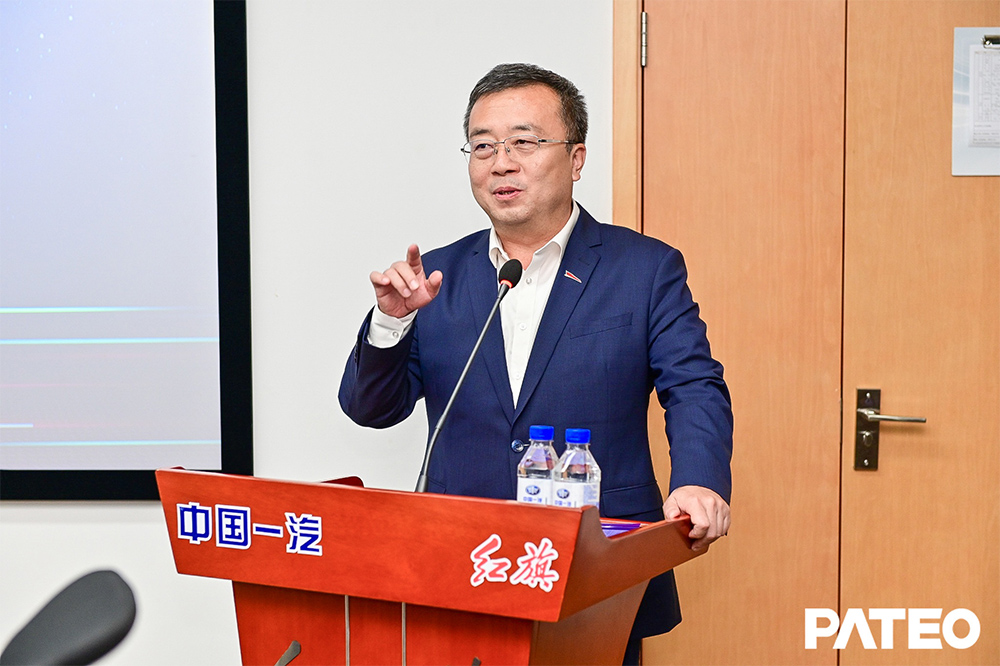 Ken (Yilun) YING, founder & Chairman of PATEO CONNECT+, said, "The establishment of Tianquan Intelligent Lab is based on pooling the superior resources of Intelligent Network R&D Institute under FAW and PATEO CONNECT+ on the automotive industry chain, and aims to inject more value into the software-empowered vehicle. It means we'll continue to make a concerted effort to forge ahead, so as to create a brand-new intelligent driving experience and promote the upgrading and transformation of China's automotive industry through a closer and deeper cooperative partnership."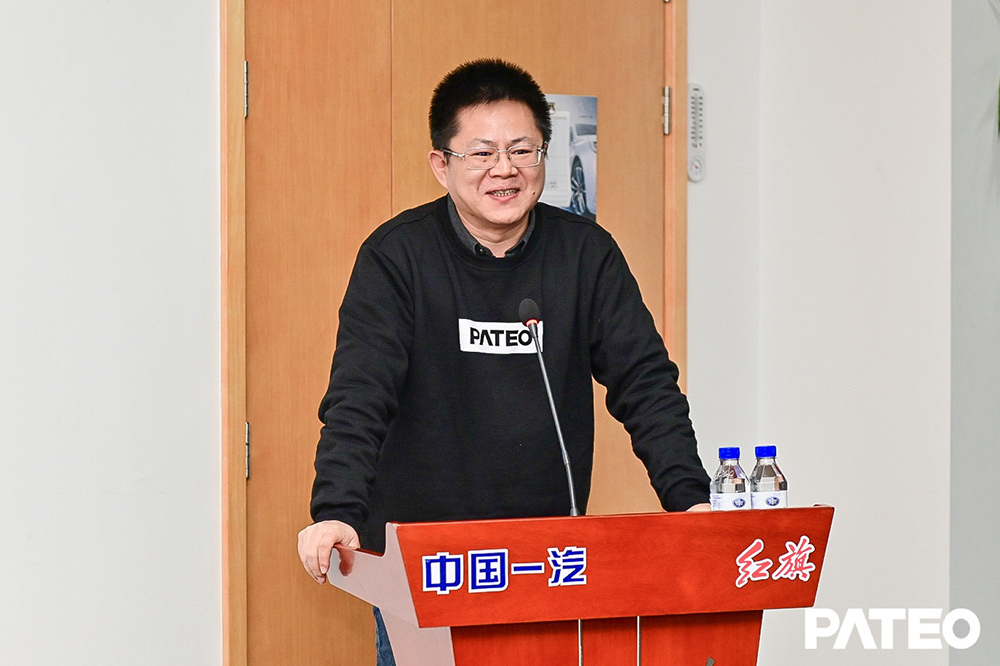 As the largest IoV enterprise in China, PATEO has been serving 9 auto groups across the country, covering dozens of vehicle models of luxury, joint venture and China's self-owned brands, and boasting more than 2 million users of factory-installed solutions.
As for the intelligent connectivity area, PATEO is mainly engaged in the intelligent OS, application software, domestic & international ecosystems for Car on the Internet, mobile phone interconnection, communication operation, HMI & user experience, TSP platform development & operation services, cloud computing, big data, CP / SP integration & operation, map engine software & cloud architecture, embedded voice & cloud platform solutions, PaaS platform, all-scenario AI, IoT & wearables, and other businesses; focuses on the R&D & manufacturing of intelligent telematics system and provision of subsequent supporting services and, as an independent third-party service provider, is committed to building a cross-platform system that integrates the three main components of vehicle, Internet and mobile phone and centers on car life services.
In the ten years since its establishment, PATEO has been consistently investing in science and technology R&D, has up to now put more than CNY 1 billion into R&D, and been continuously investing 28% of its annual revenue in it, boasting a full set of qualifications for operations in China's IoV market as well as nearly 4,000 IPRs, ranking 1st for two consecutive years in terms of intelligent connectivity patent, and 104th on the list of "2019 China's Top 500 Companies by Patent".
"Digital transformation is a core driver of the transformation & upgrading and high-quality development of the automotive industry." Xu Liuping, Chairman of FAW Group, mentioned earlier: "FAW Group has been, on the one hand, promoting in an all-round way strategic cooperation with government agencies, central enterprises, institutions of higher learning and leading private enterprises, to establish a comprehensive, wide-ranging and multi-level cooperation platform, and thus build a 'Core Circle of Friends'; and on the other, adhering to the concept of keeping a foothold in China and taking on a global perspective, to strive to form a cooperative ecosystem for science and technology innovation featuring self-reliance, coordinated progress, brand-new initiative, as well as open cooperation, and thus build a "Big Circle of Friends".
In future cooperation, the two sides will continue to rely on their respective advantages in the intelligent connectivity domain, and jointly make innovations in the 5G-based all-scenario AI, automotive domain controller, automotive OS, IoV application, application of automotive big data, etc., so as to build global leading next generation connected digital cockpit products and achieve common development.