PATEO CONNECT+ Wins Another Prize – 2020 Annual Award for R&D Contributions to DFPV
Honor is a reward for hard work and innovation. As the end of the year approaches, good news poured in from PATEO CONNECT+ — After making the list of "2020 China's Top 100 Innovative Enterprises in Intelligent Connectivity", and taking home six blockbuster GGAI Golden Globe Awards in a single day, it once again won the "2020 Annual Award for R&D Contributions to DFPV" at 2020 Supplier Conference of Dongfeng Passenger Vehicle Company (DFPV).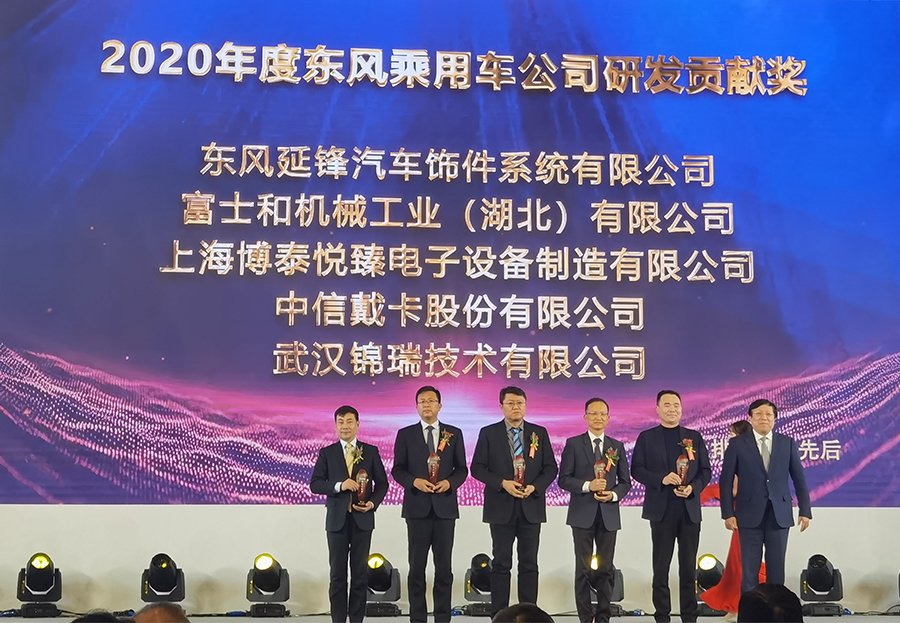 This year marks the tenth year since PATEO got connected with Dongfeng, in which the two sides have taken their in-depth strategic cooperation a step forward. This June, Dongfeng Innovation Design Center (Nanjing) was inaugurated and put into use in Nanjing Jiangbei New Area Industrial Technology Research and Innovation Park. This is another strategic R&D base of Dongfeng Motor Corporation (DFM) Technical Center after the establishment of Dongfeng Innovation Design Center in Shanghai, which shoulders the important task of independent R&D to ensure its "connectivity leadership" as part of its overall arrangement for the strategy of "the five" (lightweight, electrification, intelligence, connectivity and sharing). In order to guarantee the leading edge of Dongfeng IoV products and ICVs in the market, Dongfeng Innovation Design Center (Nanjing) will bring together outstanding technical talents of DFM Technical Center and PATEO, its strategic partner, to set up a co-development team, with the aim of helping DFM independently master core intelligent connectivity technologies through R&D collaboration, and achieve market breakthroughs in the IoV business.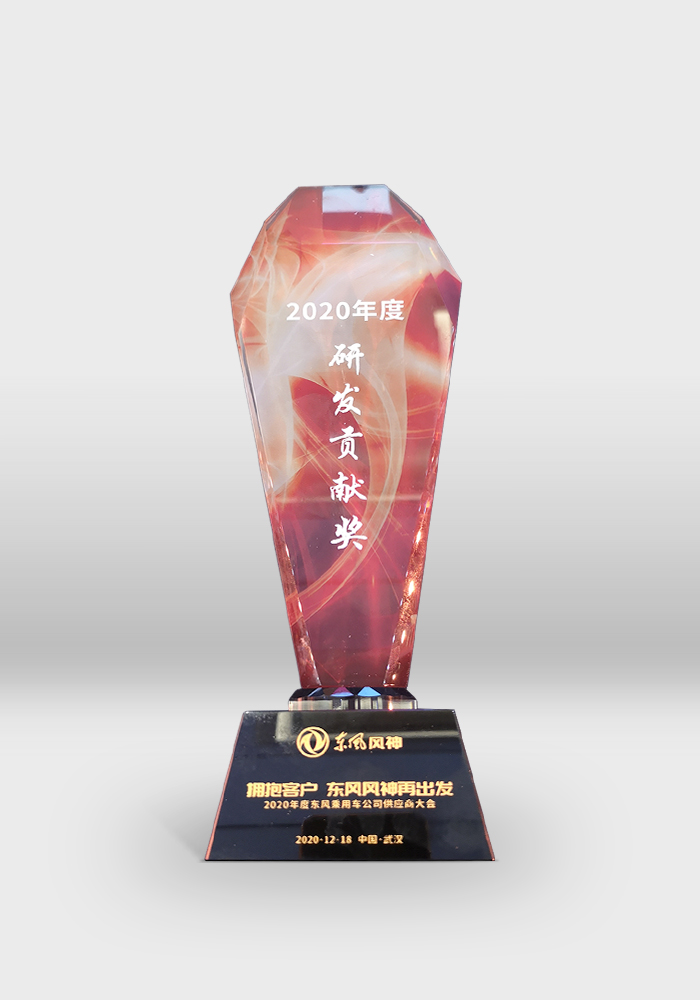 As a typical application of the IoT technology, the IoV is of great significance to underpin the upgrade and transformation of the automotive industry, not only serving as a basis for the normal operation and an important support for the functional performance of intelligent vehicles (IVs), but also like the central brain for traditional vehicles to march towards intelligentization and connectivity. With the advent of the digital age, the "hardware + software" defined vehicles have become a trend widely recognized by the industry.
During the decade-long cooperation between the two sides, DFM has witnessed the development of PATEO. Founded in 2009, PATEO is mainly engaged in the R&D & manufacturing of intelligent telematics system and provision of subsequent supporting services. As an independent third-party service provider, it offers IoV products and services to mainstream auto groups in China as well as luxury brands like Bentley and JLR based on its commitment to building a cross-platform system that integrates vehicle, Internet and mobile phone and centers on car life services. In the eleven years since its establishment, PATEO has invested more than CNY 1 billion in R&D, and been continuously investing 28% of its annual revenue in it, boasting a full set of qualifications for operations in China's IoV market and owning nearly 4,000 IPRs, ranking 1st for two consecutive years in terms of intelligent connectivity patent, and 104th on the list of "2019 China's Top 500 Companies by Patent".
By relying on its technical superiority in key areas like underlying technology, software architecture, big data, middle platform of business ecosystem and more, PATEO has made a comprehensive arrangement for the future automotive IoT age. According to its future plan, PATEO will step up its efforts on R&D, jointly build R&D teams with leading car companies, and place original innovation capabilities in a more prominent position, in an attempt to achieve more "zero to one" breakthroughs, quicken up technological, product and model innovations, accelerate the empowerment of the development of emerging industries by new ideas, new technologies and new models, better boost high-quality development of enterprise, and create a high-quality life.