Huawei and Xiaomi Suffering from Collective Anxiety: Making Frantic Attempts on Edge of Automotive Circle, Next Piece of Cake not Easy to Bite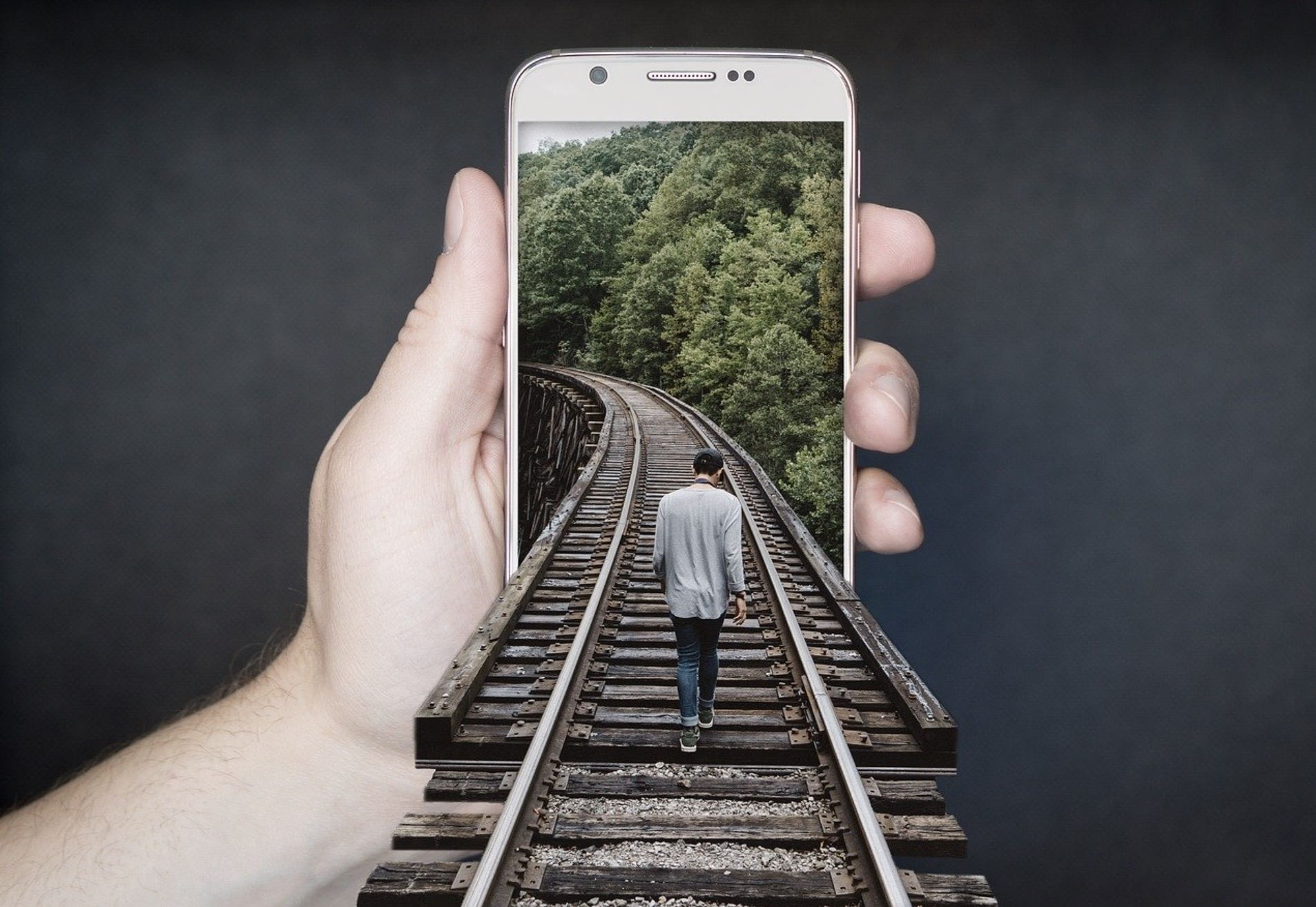 Source: Pixabay 
Mobile phone manufacturers who are trying to expand their territory are making "frantic attempts" on the edge of entering the intelligent vehicle (IV) industry.
Apple is ambitiously creating a new creature that is able to disrupt Tesla; Google is trying to be the first one to seize the cake of autonomous driving by playing the same old trick again; Huawei's "1+8+N" strategy includes IVI in the Eight Categories (of 5G Commercial Use Cases); Lei Jun, CEO of Xiaomi, who sees the vehicle as "the most important smart terminal in people's lives in the future", has fought his way into the auto industry through investment.
It is not difficult to understand why these leading mobile phone manufacturers are involved in the auto field — The growth ceiling of smartphones is well within reach, while the IV scenario still shows great potential.
According to data released by the Internet Data Center (IDC), a market research agency, global smartphone shipments in 2019 fell by 2.25% YoY, suffering decline for the third year in a row since 2017, and are estimated to stand at 1.48 billion in 2023, representing an increase of only 1.1% over 2018. As the growth rate of the smartphone market slows down, mobile phones are no longer the only core entrance.
By contrast, the IV is a different story. China's Minister of Industry and Information Technology (MIIT) Miao Wei once said that the market size of China's intelligent and connected vehicles (ICVs) is estimated to reach over CNY 100 billion in 2020. The Forward Industry Research Institute of China also predicts that China's IoV market will reach up to USD 42.8-53 billion by 2021 to 2022.
The future trend is clearly evident, so will the mobile phone manufacturers' auto dream come true?
Huawei & Xiaomi: New Rulers in 10 Years? 
Huawei is expert in hard-core technologies, while Xiaomi is adept at building the ecosystem. Although the two companies have different cut-in points, both have explicitly released the signal to march into the automotive circle.
Just recently, Huawei released the HiCar intelligent connectivity system, which enables the mobile phone, car and other IoT devices to be fully connected, while extending mobile phone applications and services to the vehicle. In the future, the HarmonyOS will also be applied to the IoV and autonomous driving. Huawei, which extends its technical reach to 5G network, communication module, IoV platform, MDC intelligent driving platform and LiDAR, is determined to be an "incremental parts supplier" of automakers.
Standing at the familiar "stronghold" of underlying system and core chip, Huawei is trying to further extend the application scenarios to the field of mobility, and thus recreate the glory of the Android ecosystem in the Mobile Era.
"Maybe 10 years later, Huawei will again become very awesome in the automotive industry, like it is now in the mobile phone industry," said Eric (Zhijun) Xu, Rotating Chairman of Huawei.
In contrast to Huawei which "casts its net wide" , Xiaomi uses its intelligent voice assistant "Xiao Ai" as the breakthrough point to "force its way" into the automotive scenario and then gradually penetrate other products on its ecological chain into the automotive industry.
In the new MBUX intelligent HMI system showcased by Mercedes Benz in last Jun., Xiao Ai served to implement the feature of smart home control. Xiaomi Mi Watch is able to function as the smart remote control of NIO car owners; Xiaomi (mobile) phone is able to act as the car key of Xpeng and BYD; the WM EX5 is able to control up to 8 categories and 20 varieties of Xiaomi smart home devices; in the future, Xiaomi will also extend its payment system to the vehicle.
An inside source of Xpeng Motors told auto-time.36kr.com (
*
messages official account ID: auto-time) that the intelligent IVI system of Xpeng P7 is going to integrate with more "Mi Home" devices.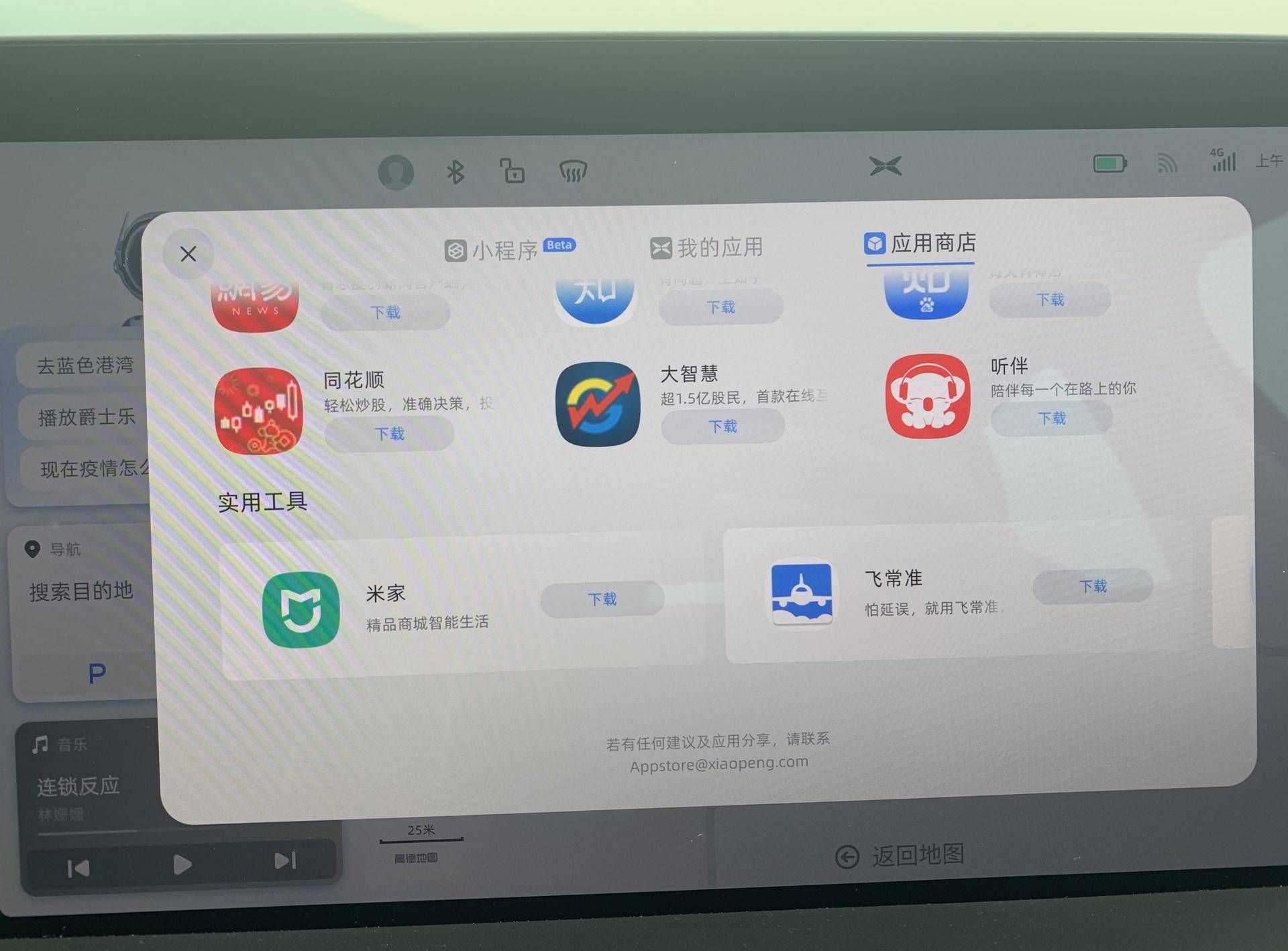 IVI UI of Xpeng P7 Source: auto-time.36kr.com
"Previously, Xiaomi was vacillating in the dilemma of whether to adopt the mobile phone mirroring method or the IVI," a former Xiaomi employee revealed to the auto-time.36kr.com. By involving itself in the auto industry, Xiaomi is to open up the closed loop of the IoT device ecosystem. Judging from its recent investment moves, it is very likely that Xiaomi has chosen to develop the mobile phone mirroring feature first. 
According to the statistics from TianYanCha.com (tianyancha.com), as of Apr. this year, the three sides – Xiaomi Technology, Lei Jun as an individual and Shunwei Capital (Beijing Shunwei Venture Capital Co., Ltd.) – have invested in nearly 30 enterprises in the automotive sector, including vehicle manufacturing newcomers as well as those engaged in mobility & automotive products. On Apr. 17, PATEO, an IoV startup, announced that it had received a Series B strategic investment from Xiaomi Corporation, and disclosed that it would cooperate with Xiaomi in software, hardware, voice-based multi-scenario interaction, etc.
The reason why these top mobile phone manufacturers whose advantages lie in the hardware and ecological strengths are involved in the field of automotive mobility is mainly because they have eyes for the AIoT (i.e., AI + IoT) business in the IV scenario; and creating a "human-vehicle-home all-scenario ecosystem" has been incorporated into the future planning of Huawei and Xiaomi.
In the first-round offensive for the mobile phone to get in the vehicle, Huawei has demonstrated an obvious advantage. According to a report by Counterpoint Research and data from the research agency Canalys, in Q1 2020, Huawei Mobile Phone ranked second globally with a market share of 17%, and its market share in the domestic market reached as high as 41.4%, nearly three times that of the runner-up, OPPO.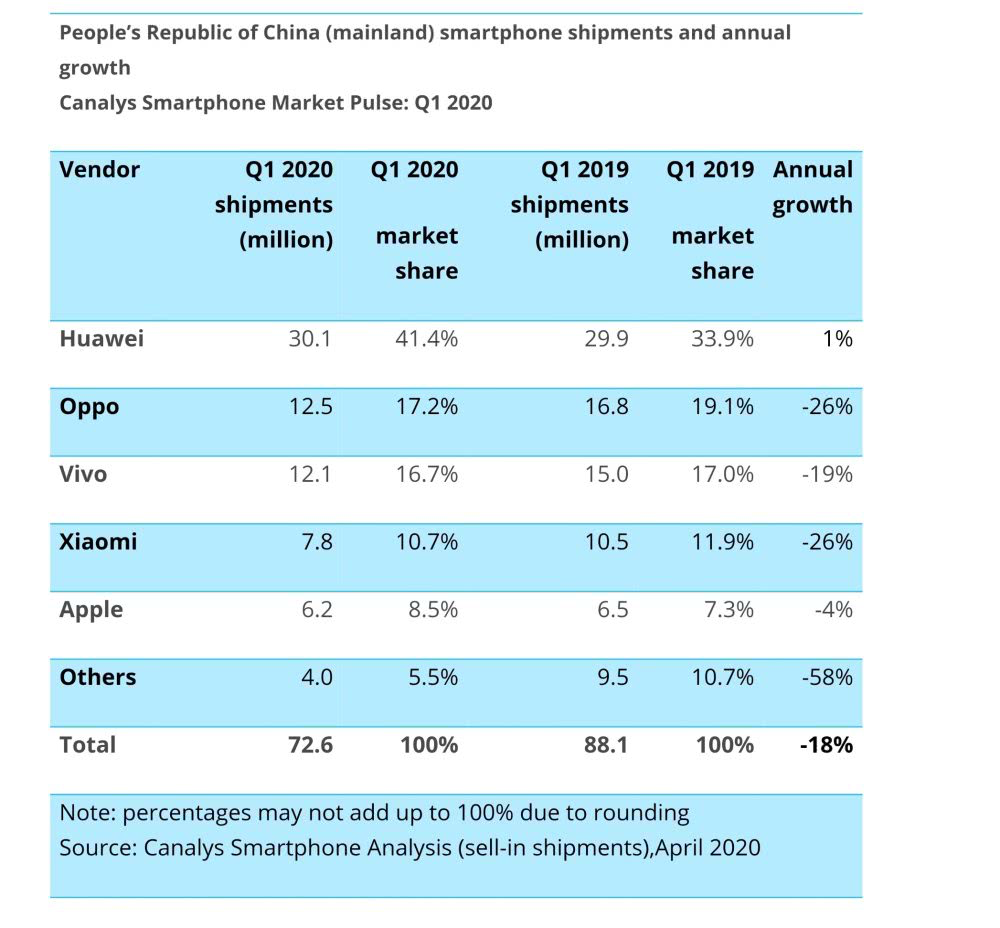 China Smartphone Shipments and Annual Growth Q1 2020   Source: Canalys Smartphone Analysis 
The new battlefield has again brought the erstwhile rivals to the same starting line. Huawei dives deep into the underlying technology, while Xiaomi places emphasis on deployment of the ecosystem — the two are trying to reach the same goal by different means. In the future, there might be more possibilities for cooperation.
OPPO & vivo: Lost in Next Five Years?
Unlike the rather radical Huawei and Xiaomi, OPPO and vivo, which separately take up nearly 20% of the domestic smartphone market share, don't seem too keen on the automotive scenario.
"OPPO may step into the auto field, but currently it's still impossible." At the OPPO INNO DAY 2019 held last Dec., OPPO founder and CEO Tony (Mingyong) CHEN revealed that he has been thinking about venturing into the auto industry, "either we don't do it, or we'll do what we are good at, but (we'll) not manufacture vehicles by ourselves."
However, this does not mean that OPPO has no intersection with automobile at all in the short run.
Previously, Vice President of OPPO Liu Bo said that OPPO's IoT will be centered around four scenarios — individual, family, mobility, and office. The news that Eric (Yandong) GUO, Chief Scientist of Xpeng Motors, joined OPPO as the Chief Scientist has sparked speculation that OPPO may have begun to prepare to break into the auto scenario.
By contrast, vivo firmly believes that the status of the mobile phone is unshakable.
Last Nov., General Manager of Vivo Communications Research Institute, Qin Fei, said that in the initial stage of 5G, the mobile phone is still the best terminal form, because the touch screen is able to perform a wide variety of functional operations, and the input feedback experience and efficiency are still in an unparalleled position at the current stage; for a long time to come, 5G mobile phones will still be irreplaceable devices.
In comparison with Xiaomi and Huawei, it is indeed still too early for OPPO and vivo whose business layout is relatively singular to set foot in the auto field.
Lei Jun noticed the tailwind for the IoT as early as 2013, then in the form of investment and shareholding, he has brought the Xiaomi model to hundreds of enterprises in different industries, producing the so-called "Bamboo Forest Effect" of Xiaomi ecosystem. The financial report shows that the number of devices connected to Xiaomi's AIoT platform (excluding mobile phones and laptops) reached up to 235 million units in 2019. According to the 2019 full-year figures from Canalys, Xiaomi's wearable device shipments rank first across the world.
Huawei even started to develop chips independently as early as 2003. Ren Zhengfei once revealed in an interview with foreign media that Huawei invests USD 15-20 billion in R&D every year, ranking among the top five globally with regard to investment intensity. According to the financial report, Huawei's R&D expenses totaled CNY 131.7 billion (about USD 18.5 billion) in 2019, ranking No. 3 in the world in terms of investment intensity.
Compared with the hasty entry into the auto industry featuring high threshold and heavy investment, the more urgent task for OPPO and vivo is to create their own moat.
"In the future, not only OPPO, but throughout the industry there will no longer be pure mobile phone companies." Tony said that in the next three years, OPPO will invest CNY 50 billion in technology R&D, with focus on 5G, 6G and AI, to create a technology base for "Integration of All Things" as well as intelligent perception and interaction. GSMA's "Mobile Economy 2020" report indicates that global IoT revenue will reach USD 1.1 trillion by 2025.
On Jul. 4, 2018, vivo and OPPO, together with TCL, Midea, XGIMI (Chengdu XGIMI Technology Co., Ltd.) and other manufacturers, established an IoT Open Eco Alliance in a bid to expand their reach to smart home. Vivo also launched the Jovi IoT AI voice assistant in Sep. of same year. In addition, both vivo and OPPO have planned to transform into tech companies to arm themselves with technology. 
In 2015, Tony once thought that "the wearable device will remain a virtual concept in five years", but now he needs to make up for the 5 lost years. Today, the explosive development of the auto scenario may become the next decisive opportunity for Huawei and Xiaomi, and herald the next five lost years for OPPO and vivo.