Bank and Enterprise Join Hands to Explore New Model of Online Supply Chain Finance to Help SMEs Resume Work & Production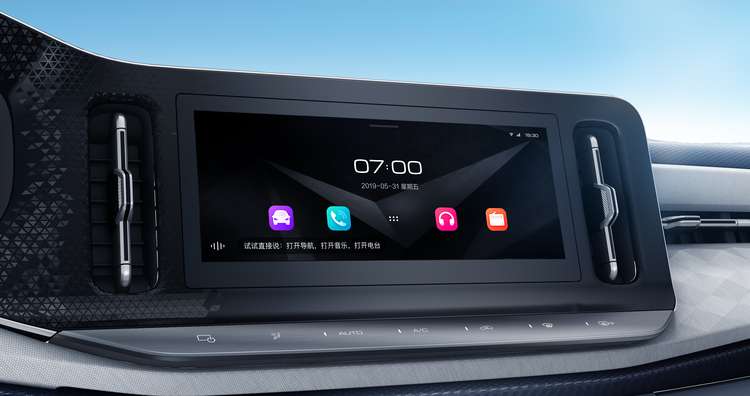 Difficult, costly and slow financing has always been a knotty problem that restricts the development of SMEs. During the fight against the epidemic and resumption of work & production, the difficulty in raising funds for the production & work resumption of enterprises on the automotive industry chain have become a major factor that affects the restoration of production capacity. On the long and complex automotive industry chain, once one node goes wrong, the operation of the whole industrial chain might come to a standstill, and the progress of work and production resumption of automakers will be affected. SMEs are in urgent need of the combined efforts of the financial institution and the core enterprise in the industry, to help them gain effective financial support, boost confidence, strengthen motivation, and overcome the adverse impact caused by the epidemic.
Recently, Bank of Shanghai Co., Ltd. (BOSC) and Shanghai PATEO CONNECT+ (PATEO), a leading IoV enterprise, joined hands to offer small and medium-sized suppliers the "Uplink e-Chain" supply chain financial platform. On Apr. 3, BOSC closed its first supplier factoring deal, successfully completing the process of online business application, contract signing, ownership confirmation and lending in a "non-face-to-face" manner.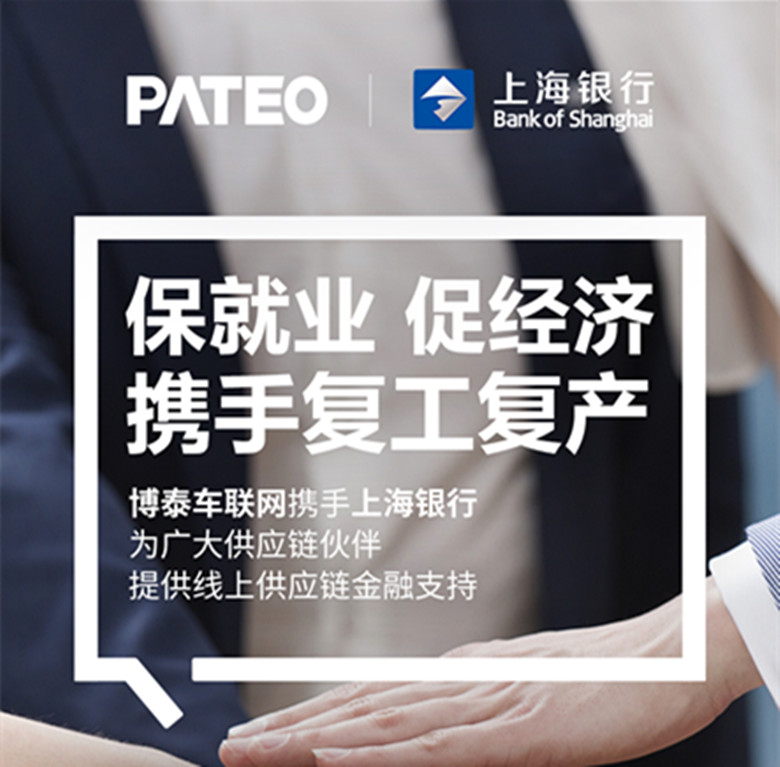 According to the report, the "Uplink e-Chain" product is able to cover the entire process of production, supply and sales of the enterprise. Centering on the R&D and innovation focused enterprise characteristics of PATEO, BOSC arranges ownership confirmation and provides financial support in a stepwise manner on basis of enterprise R&D and production progress, to ensure precise loan granting.
According to the needs of different types of enterprises and different scenarios in the IoV industry, BOSC provides comprehensive financial service solutions for clients on PATEO's industrial chain, e.g., providing PO (Purchase Order) financing + forward win-win interest for companies which are undergoing a Series A or Series B funding round; providing cross-border financing + forward locked-in exchange rate for export-oriented enterprises; providing cross-border M&A (Mergers and Acquisitions) and foreign exchange policy advisory services, etc., for overseas listed companies; and providing a package of financial services for science & technology (S&T) innovation enterprises in the upstream and downstream of the industrial chain.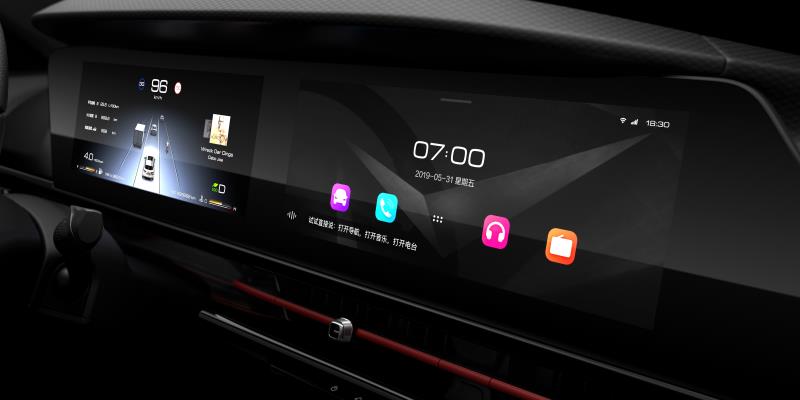 Ken (Yilun) YING, Chairman of PATEO, said that the in-depth strategic cooperation with BOSC is of great strategic significance for the operation and development of the company. An array of innovative measures such as online supply chain finance will accelerate and boost the transformation and application of the scientific and technological achievements of PATEO, and become a powerful guarantee for its leapfrog development.
"We are firmly optimistic about the future development prospects of the IoV industry, and are ready to work with our strategic partners to build an industrial ecosystem and continue creating greater value for society," Ken said.