Xuanyuan Award 2019 Winners Announced New Baojun RM-5 Becomes Biggest Dark Horse
Winners of the annual Xuanyuan Award, a.k.a. the China Auto Industry Award (CAIA), was officially announced. After four rounds of reviews during the submission, preliminary, mid-term and final review stages, the all-new product of New Baojun, RM-5 made the list of Xuanyuan Award 10 Best Cars, ranking 2nd in terms of total score and 1st among all ICE vehicles.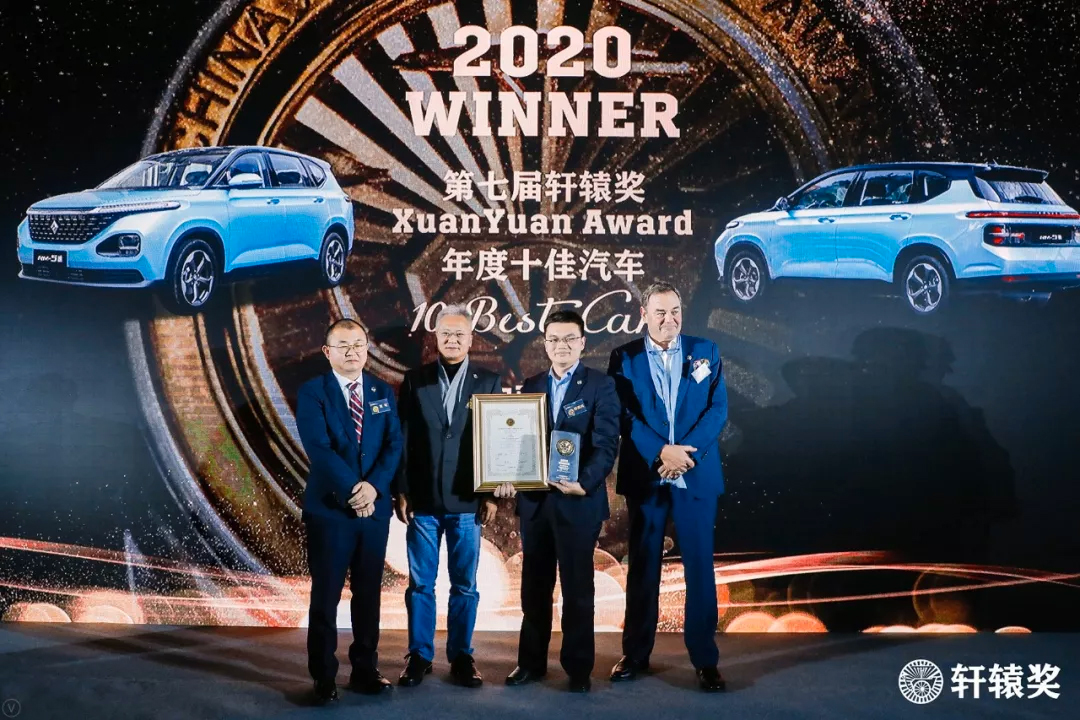 The Xuanyuan Award adheres to the philosophy of "Independent of Business · Independent of Power · Independent of Relationship", aims to promote the development of China's automotive industry in a high-quality, sustainable and competitive manner, and is selected by irregularly rotating global automotive experts who are not from the OEM. According to the organizing committee, the Xuanyuan Award not only focuses on the advantages and disadvantages of the automotive product itself, but places a higher value on its contribution to day-to-day mobility of the Chinese people, as well as the impact of its technological innovation on the development of China's automotive industry.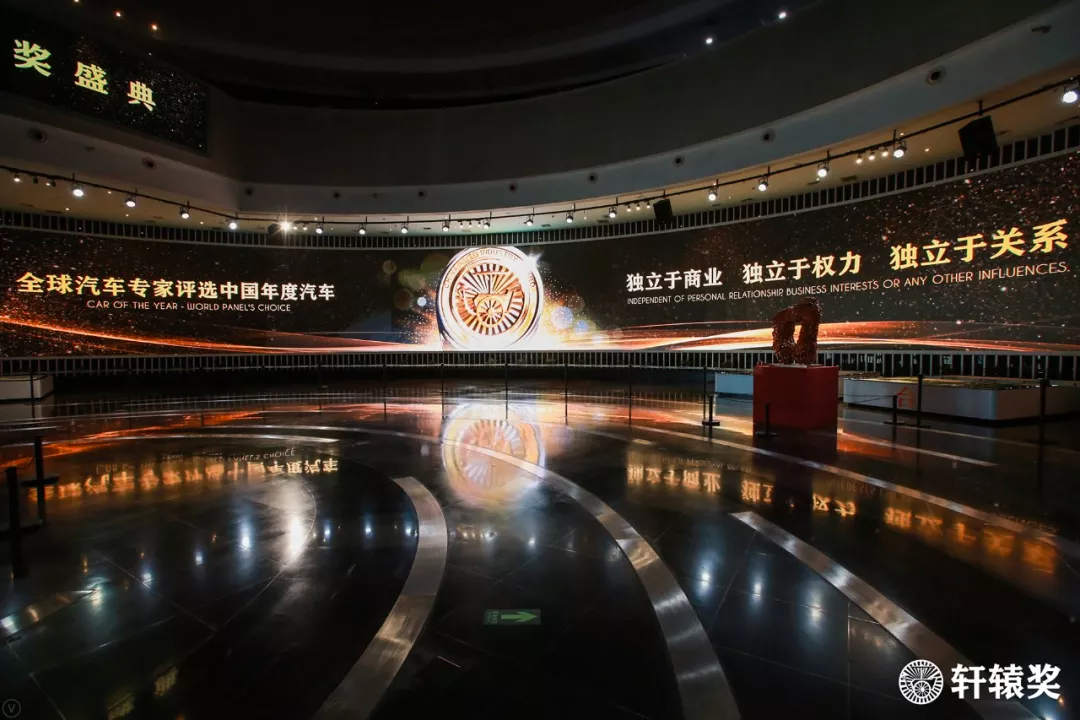 This time, among the 40 vehicle models shortlisted for the Xuanyuan Award, there are also many mid- / high-end models of JV and luxury brands, such as Audi e-tron, the all-new 3 Series manufactured by BMW-Brilliance Automotive Ltd. (BBA), Mercedes-Benz A-Class, the next-generation Sagitar launched by FAW-VW, Hongqi HS5, and Lynk & Co 03+. In the end, with a price of CNY 80,000, New Baojun RM-5 successfully fought its way out and defeated such hot sellers as the CNY 200,000 priced Lynk & Co, the CNY 190,000 Geely, the CNY 180,000 Hongqi, the CNY 300,000 BMW 3 Series and the CNY 500,000 Audi e-tron, ranking 2nd in terms of total score and thus becoming the biggest dark horse among this year's Xuanyuan Award 10 Best Cars winners. Today, the automotive industry is developing rapidly towards the direction of electric, intelligent, connected and shared vehicles. As a long-established traditional automaker, Baojun is also closely following the industry development trend, and in Q2 this year officially launched the "New Baojun" brand that advocates the proposition of "Create a New Mobility Life". It can be said that 2019 marks the first year of Baojun's restart.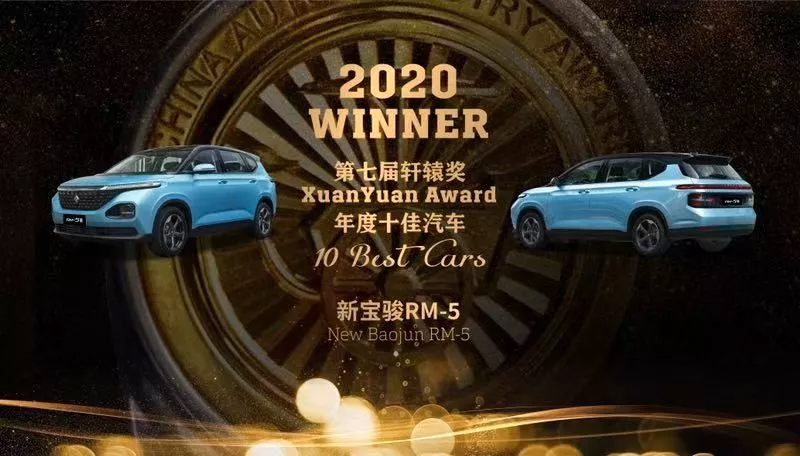 RM-5 is exactly a product created on basis of the four new brand characteristics of New Baojun, namely "Young, Hi-tech, Intelligent and Connected". This new model is built on the R platform and positioned as an always online intelligent family car empowered by PATEO Qing, which not only features a totally new design, but at the same time has also constructed a New Baojun intelligent connectivity ecosystem for realization of a new mobility life. The L2 intelligent Advanced Driver Assistance System (ADAS) equipped on it comprise 0-130 km/h full speed range ACC (Adaptive Cruise Control), ICA (Intelligent Cruise Assist), BCA (Bend Cruise Assist), LKA (Lane Keeping Assist), LDW (Lane Departure Warning) and other high-tech features. In terms of active safety, it is equipped with 77GHz long-range millimeter wave radars and multi-functional HD cameras, among which, the millimeter wave radars boast a detection range of 160m and a monitoring angle of 90°. With regard to intelligent connectivity, it also applies more new thinking that breaks through the traditional mindset of the industry. New Baojun believes that the development of connectivity should also bring the user a more convenient, efficient and user-friendly experience, while being consistent with users' personal habits. Therefore, it breaks the constraints of traditional in-vehicle connectivity, and uses a mobile phone as an IVI to create a mobile phone-based IoV system. In Jun. 2019, New Baojun launched the (Qing Mobile) mobile phone-based IoV system, which has many features and advantages, such as zero learning cost, fast speed, flawless fully custom-made personalized experience, 24h online, and the always latest hardware. In Jul. 2019, New Baojun announced the official launch of 5G IoV testing, with its first 5G connected vehicle expected to be unveiled in the near future. On Oct. 29, 2019, the updated and iterated New Baojun IoV was officially launched. At present, SAIC-GM-Wuling (SGMW) has carried out in-depth strategic cooperation with technology companies such as PATEO on 5G, V2X and IoV, and accumulate differentiation advantages through research on the application of new technologies to empower New Baojun. It is the forward-looking layout in the fields of intelligent drive and connectivity technology that makes New Baojun RM-5 stand out above all the other Xuanyuan Award entries. In view of its outstanding performance in the four scoring dimensions of innovation, user experience, mobility model and contribution to China's automotive industry, we could say that New Baojun RM-5 certainly deserves the award.