PATEO Appears at 1st VGC Regional Smart Q Supplier Q-Conference
Nowadays, the trend of automobile intelligentization has ushered in fast-track development in China. Within just a few years, major car companies have all set about transforming from traditional automakers to vehicle-based mobility service providers. Intelligentization, as an essential link of the process, has therefore become an important indicator for them to improve user experience. Volkswagen Group China (VGC), SAIC Volkswagen and FAW-Volkswagen (FAW-VW) have always been devoting the most attention to the intelligent mobility field.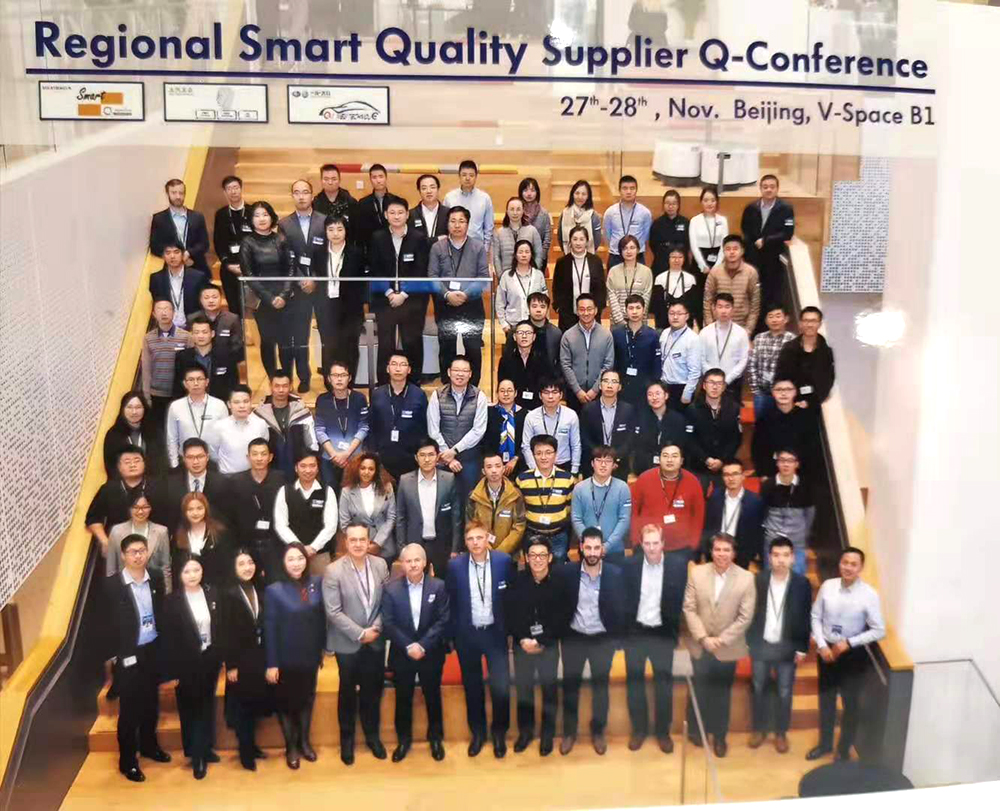 On November 27-28, the Smart Q Supplier Quality Conference co-hosted by VGC, SAIC Volkswagen and FAW-VW was convened in Beijing, mainly to introduce VW's quality systems (e.g., KGAS and Cyber Security) and the A-SPICE standard to its software suppliers so as to improve their software quality; at the same time, guests present discussed and exchanged information about their own software quality management systems as well as the implementation of the VW standards in their own companies. PATEO as a supplier partner of VW was invited to the conference.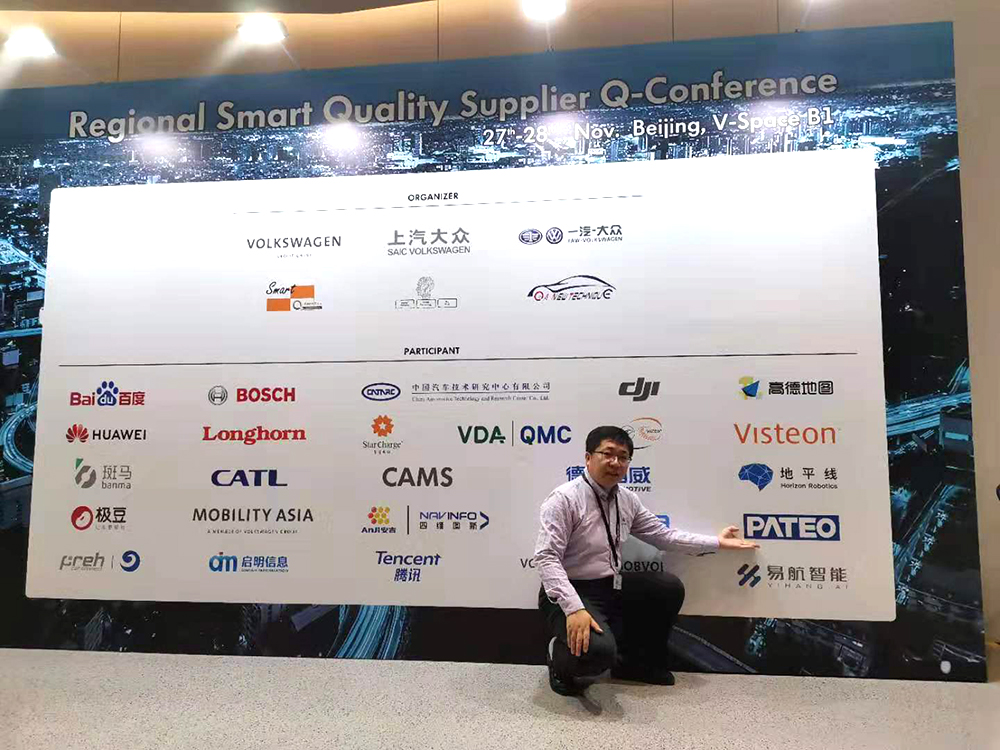 Opening-up – Theme of the IoV Technology Development
PATEO, as the top enterprise in the IoV field, has been maintaining a good cooperative relationship with VW over the years, and has been providing this top-selling luxury vehicle brand in China with ongoing next-generation IoV operations and services, including Car2X, for all the vehicles sold in China that are entitled to the Audi connect services.
In the automobile intelligentization field, PATEO is "the one linking the automaker and the Internet company", neither a tier 1 supplier in the strict sense nor an out-and-out Internet company or the so-called intelligent vehicle (IV) company; it simply stands in between, and builds different capabilities according to different needs, to achieve diversified win-win cooperation.
That VW has selected PATEO as its partner demonstrates that the latter has a strong integration capability, capable of realizing rational use, allocation & deployment of multiple resources, and creating final products with different functions to address different needs. PATEO's strategic concept is, on the one hand, assisting auto enterprises in realizing automobile intelligentization, and on the other, helping them transform from hardware sellers to user operation oriented service companies, to gain derived value from mobility service and finance area.
PATEO Joins Hands with Clients to Create the Future
Founded in 2009, PATEO is one of the leading IoV service providers in China. From the 3G Car on the Internet in 2010, the OTA update feature and the first-generation in-car voice system in 2011, the first anti-glare glass in 2014, to the first AI product featuring intelligent semantic comprehension in 2017, the creativity and innovation of PATEO's products have always been at the forefront of the industry, even coming earlier than Tesla IVI's features, Apple's Siri voice and other products in related fields.

From the strategic layout to the product hardware, it is precisely by adhering to the ultimate design for user experience that each and every product of PATEO has stood the test of the market and gained recognition from its enterprise partners. Whether the all-scenario voice coverage and user-tailored services, or the access to and connection of the vehicle infrastructure data, user data and cloud interface, the offerings of PATEO have laid a quality foundation for the entire Internet ecosystem.
It is exactly its forward thinking on ecosystem, accurate strategic vision & layout, together with continuous input in personnel, technology and fund that have made PATEO well-known in the IoV industry for strong delivery capability and highly positive user feedback. This beneficial result should also be attributed to its profound accumulation of strength and wide range of partnership in the sector.
Presently, PATEO with its internationally leading capabilities in hardware, software and cloud platforms has created many industry firsts. Patent data is an important criterion for measuring technological innovation. After the step-by-step accumulation of independent intellectual property rights (IIPRs), PATEO ranks first among China's IoV patent holders in 2019; so far, it has got 3,550 patents, and is expected to file 5,000 patents by 2020.
Apart from product innovation, PATEO has even converted its innovation capability into an industry solution, and empowered the car companies and the entire auto industry with its capabilities in platforms, specifically including PATEO Qing Core hardware platform, Qing OS platform, Qing Map platform, Qing Cloud platform, as well as the recently launched Qing Mobile platform that gets the smartphone and the IV completely connected.
In the future, PATEO will continue upholding the core concept of pursuing "Ultimate Quality (Taste), Ultimate (Experience) and Ultimate Intelligence (AI)", and is looking forward to carrying out strategic cooperation with more joint venture and foreign brands, to entitle more users to the IoV services.