[Nanjing Eye] Faster & More Automatic: When IoV Meets Air Rescue
You will see that angels in white can really appear out of the blue
● I
In many countries and regions, the ultimate means for the richest people to avoid traffic jam is to take a helicopter to work, taking off at home lawn and landing on the company's helipad, unimpeded all along the way. If the cost is not taken into account, this means of transport that disregards both the traffic light and the traffic / road condition with a speed comparable to that of the high-speed train is nothing less than a dimensionality reduction attack on the vehicle-based mobility.
As ordinary people, we may not be able to take a helicopter to work for a long time to come, but fortunately, in some emergency situations, we can ride in a helicopter to hospital.
On Nov. 18, 2019, 36Kr Jiangsu learned that PATEO, Suning and (Shanghai) Kingwing General Aviation (Co., Ltd.) had jointly established the PATEO-Kingwing Aviation Services (Shanghai) Co., Ltd., where PATEO holds 60% of shares, while Kingwing and Suning each holds 20%. The joint venture will focus its efforts on building the helicopter + ground ambulance "Air-Ground Linkage" rescue model, to cope with the areas inaccessible to ground traffic and provide emergency rescue services for the user.
China's air ambulance started very late, so it appears to be very backward when compared with that of western developed countries and some developing countries. In recent years, although many general aviation companies have set foot in this field, they are mostly focused on few economically developed regions. The establishment of PATEO-Kingwing marks that China has formally constructed a nationwide air rescue network, which represents a big step for China's air ambulance industry.
However, as the top enterprises in the three different fields of IoV, retail, and helicopter rescue, PATEO, Suning and Kingwing are pursuing a goal that's obviously not as simple as establishing an air rescue company.


● II
Air Rescue, also known as "Helicopter Emergency Medical Service" or HEMS for short, refers to the service that dedicates helicopters permanently modified and configured for medical purpose to transporting the critically ill and the seriously injured patients.
The main advantage of air ambulance lies in its timeliness. In the event of a severe accident, where rescue personnel and equipment are required to arrive at the scene at the earliest possible time (the Golden Hour principle), a helicopter is usually the most expedient means to turn to, since it has the characteristics of being able to take off at any time, directly land at the scene of the accident, and directly reach the rooftop helipad of the hospital, thus most time-saving.
In Emergency Medical Services (EMS), there is the "Golden Hour" principle for the rescue of the sick and the injured, that is, the death rate can be reduced by 25% if effective medical aid is given within an hour. An air ambulance is equipped with a broader range of first-aid and diagnosis & treatment equipment than a conventional ambulance, with a speed and an efficiency far beyond that of the conventional land and water transport. Also, the patient could only feel tiny vibration and acceleration in a helicopter, so the level of comfort they experience in a helicopter is much higher than in the most advanced conventional ambulance.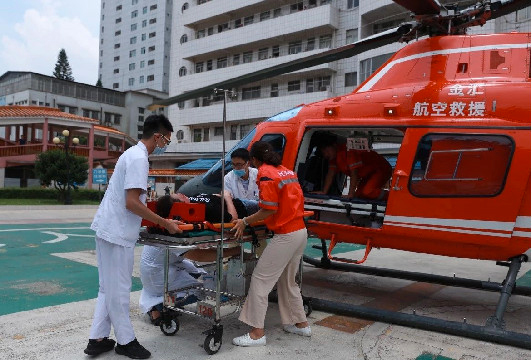 Apart from speed and comfort, according to the measurement in a British study, the operating cost of an air ambulance helicopter is 8 times the cost of a ground ambulance, but its service response range is 20 times that of the latter, while saving time as well as a large number of in-vehicle medical staff, making it a highly efficient means of emergency first aid.
Since it was put into operation five years ago, the Air Ambulance Center of Nippon Medical School Chiba Hokusoh Hospital has implemented 2,485 onsite rescues and 301 hospital-to-hospital transfers, among which traumatic injuries account for 48% of all missions attended by air ambulance. This has greatly helped with local traffic accident relief. Now in Japan, remote areas where it is inconvenient to set up medical institutions or areas where existing hospitals have been downsized or emergency departments abolished due to the outflow of population all hold high expectations for air medical services.
Compared with countries with a narrow and small territory such as Japan or those with broad plains such as the US, China is characterized by a vast territory and complex terrain. In many regions, it takes nearly ten hours from the city center to the farthest-flung townships and villages. It may seem very close on the map, but the mountainous areas require detouring and the ground ambulance cannot reach directly, so for China's inland areas, air rescue is most suitable. There is an urgent need to explore an air emergency medical service (Air EMS) model suitable for the Chinese characteristics.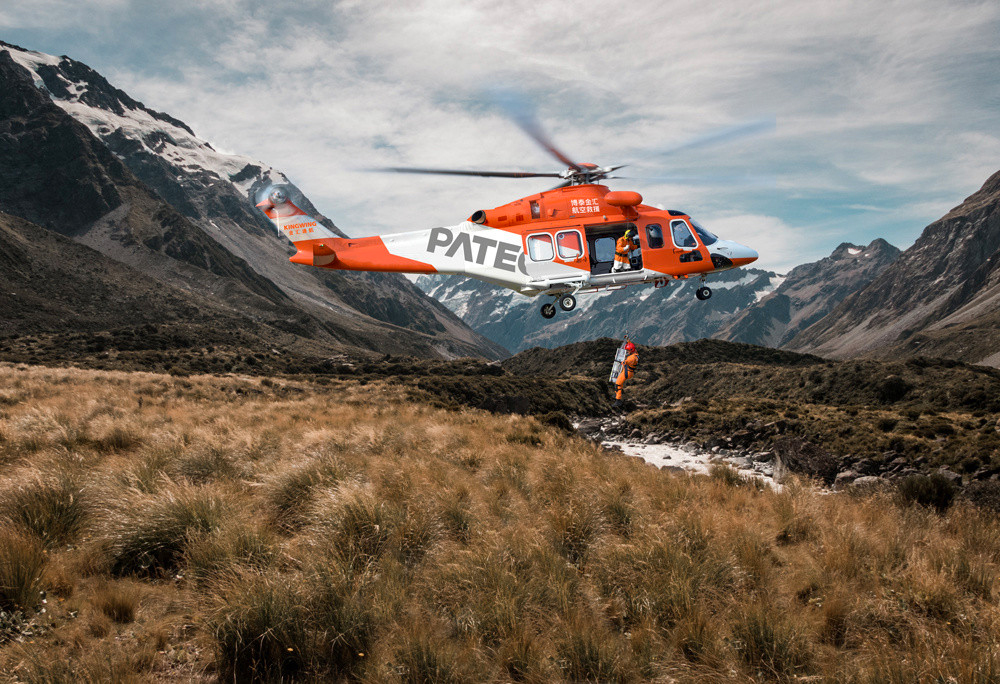 ● III
Countries with relatively complete HEMS systems include Germany and Switzerland: ADAC, an automobile club in Germany, provides air ambulance service for car drivers, who only need to pay a certain amount of annual membership fee to enjoy it. Over the past 30 years, the club completed more than one million air rescue flights, with nearly 900,000 people receiving emergency rescue services; while in Switzerland, where the HEMS system operates 365 days per year and with all helicopters equipped with professional medical staff, anywhere can be reached within 15 minutes.
As of Jun. 2019, PATEO-Kingwing's air rescue service had covered 28 provinces and cities nationwide, with resources including 66 helicopters deployed across the country, among which 55 are for regular standby, and 11 for flexible standby and emergency support, with 56 helicopter standby points set up.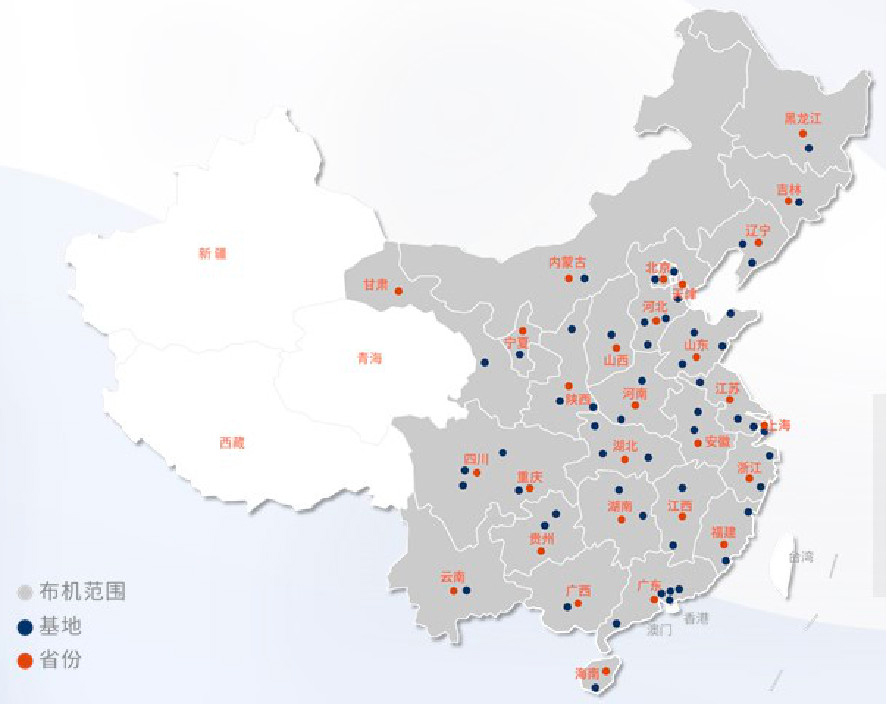 As the number one enterprise in the IoV field with patent applications reaching 3,050, and technologies covering 14 domestic and foreign brands, PATEO has joined Suning and Kingwing in constructing an air rescue network that fully combines the big data and intelligent connectivity technologies. Unlike the conventional rescue systems that require manual calling and communication, the PATEO-Kingwing E-Call system can be activated through the PATEO-Kingwing 400 number, click-to-call and various other forms, so that the rescue will not be delayed due to the party's inability to act.
Even though the party concerned has lost consciousness and there is no one around to help, the E-Call system can operate automatically. PATEO-Kingwing has linked up with the IoT-based vehicle frame health system and the physical sign system. After a car accident, the judgment result can be calculated based on the judgment model at the moment of the vehicle collision, and output to the system interface of the command center when the E-Call is automatically triggered, then the command center will immediately take corresponding measures based on the result, thereby greatly reducing the judgment time and improving the rescue speed.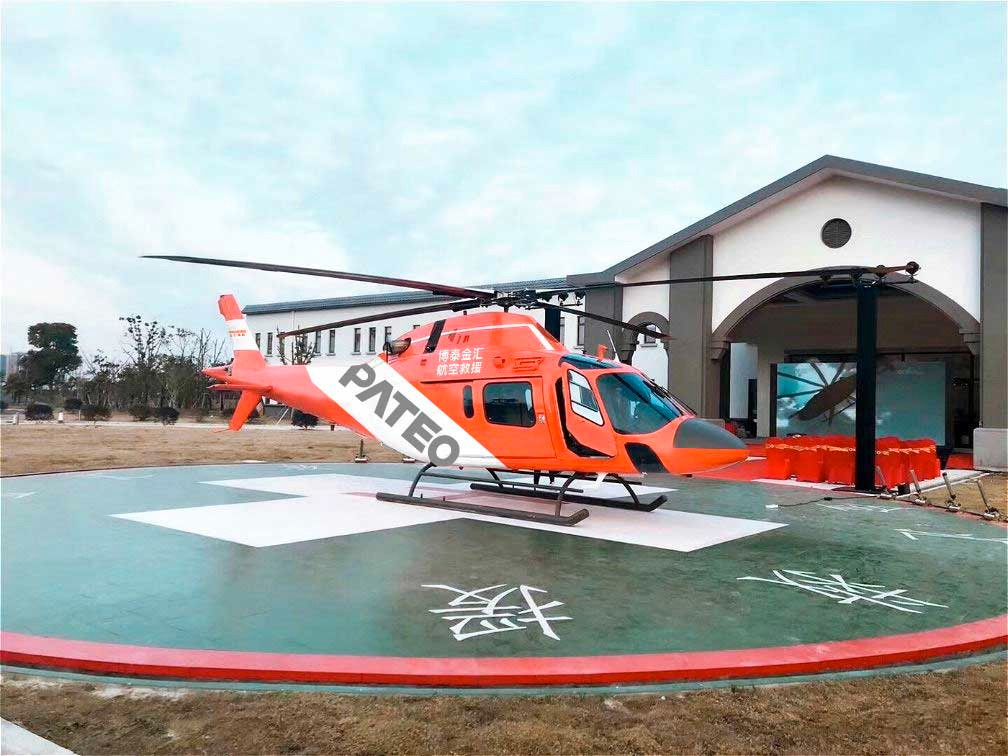 Take for example the rear-end collision between two vehicles on the Shantou-Zhanjiang (Shanzhan) Expressway in Guangdong at 11:22 on Jul. 19, 2019: It took only 10 minutes for the helicopter to complete the rescue mission from picking up the injured to arriving at the hospital, which was estimated to take nearly an hour by ground transport. The AW119 professional EMS-configured helicopter, equipped with medical equipment such as ventilator, high-pressure oxygen cylinder, syringe pump, defibrillation monitor and aspirator, was dispatched on the rescue mission. Unaffected by ground traffic, it was able to respond quickly and thus gain valuable treatment time for the injured vehicle owner.
● IV
Just as mentioned earlier, from the beginning, PATEO-Kingwing was aimed not only to bridge the gap of helicopter rescue in the domestic automotive industry, but also to open up a larger space for imagination with the rescue business. 
PATEO is the core ecological partner of such automakers as DFM, FAW and Changan, and also the only one in the industry that has established an ecosystem able to be deeply connected with the leading mobile phone manufacturers like Huawei, which provides a large scenario-based entrance for future business models. For Kingwing and Suning, this is a rare opportunity to drive customer traffic flow and obtain higher net worth customer groups more accurately, and for PATEO, it is an in-depth longitudinal application of its intelligent connectivity technologies, as well as a springboard for it to explore new business models.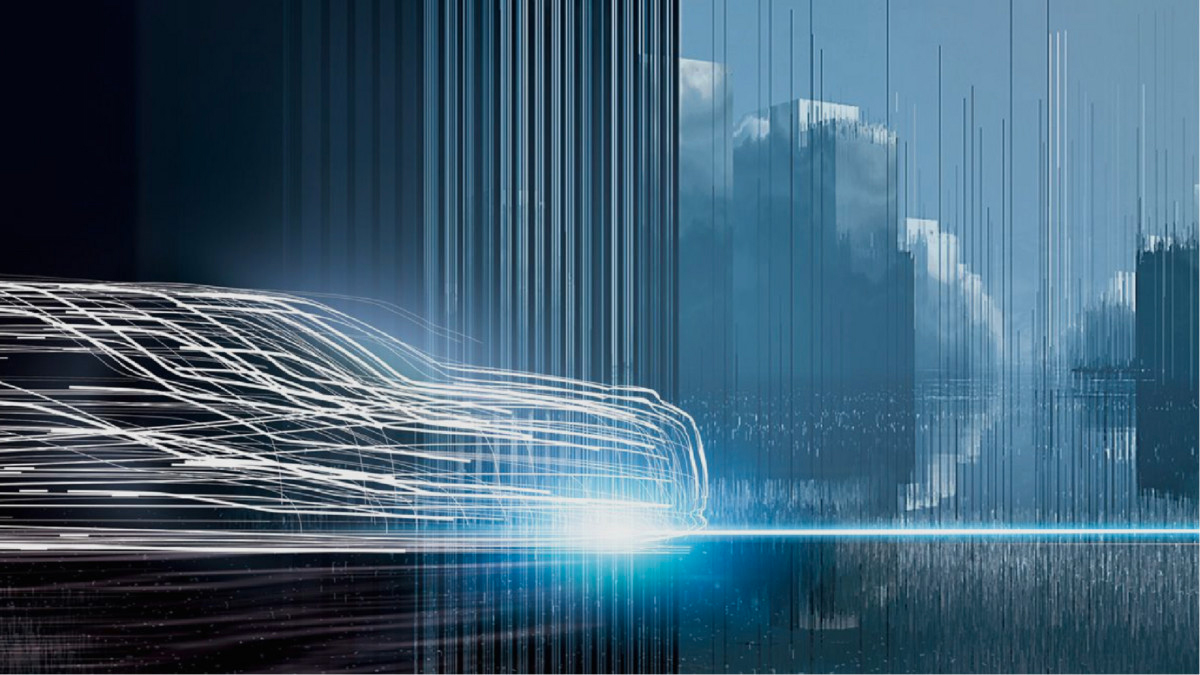 It is reported that the main business of the joint venture is automotive scenario based intelligent air rescue. What's different from the traditional rescue approach is that the PATEO-Kingwing rescue adopts the first IoV-based intelligent rescue system in China, which is able to significantly reduce the rescue time.
A PATEO-Kingwing manager revealed during an interview with 36Kr Jiangsu that in the following technical planning, PATEO-Kingwing is also to gain four "accesses": access to the insurance & maintenance model through integration of the camera and the big data of tier-1 suppliers; access to the IoT-based vehicle frame health system and physical sign system; assess to injury assessment through combination of internal and external cameras; access to medical services through combination of medical files (currently, access to 1,300 Level A hospitals has been gained), and ultimately provide people with products that offer a greater sense of well-being.
At present, the framework of the PATEO-Kingwing air rescue network has already been set up, and what comes next is to improve services and upgrade related technologies. As PATEO-Kingwing business expands in depth, in the future its longitudinal application will also cover commercial vehicles, premium limousines, high-end concierge services, some low-speed EVs in tier 3, 4, and 5 cities, campus mobility services, as well as provision of mobility services based on its own vehicles and some other forms whereby "People, Product and Place" are reconstructed, e.g., the vehicle assets, personal assets and manufacturing model are reconstructed.
Although we don't want to experience firsthand how fast the air rescue is, what change PATEO-Kingwing will bring to the IoV and the automotive market in the days ahead is still a topic deserving attention.