Huawei and PATEO Sign MOU
2:00 PM, 10 Oct. 2018 – at Huawei Connect 2018 held in Shanghai Expo Center, Huawei and PATEO signed a memorandum of understanding on cooperation on basis of the Huawei OceanConnect platform, signifying another important cooperation agreement of Huawei in the connected car field after its establishment of strategic partnerships with multiple automakers, and also another win-win partnership of PATEO with a technology ecosystem giant after its in-depth technical cooperation with Baidu.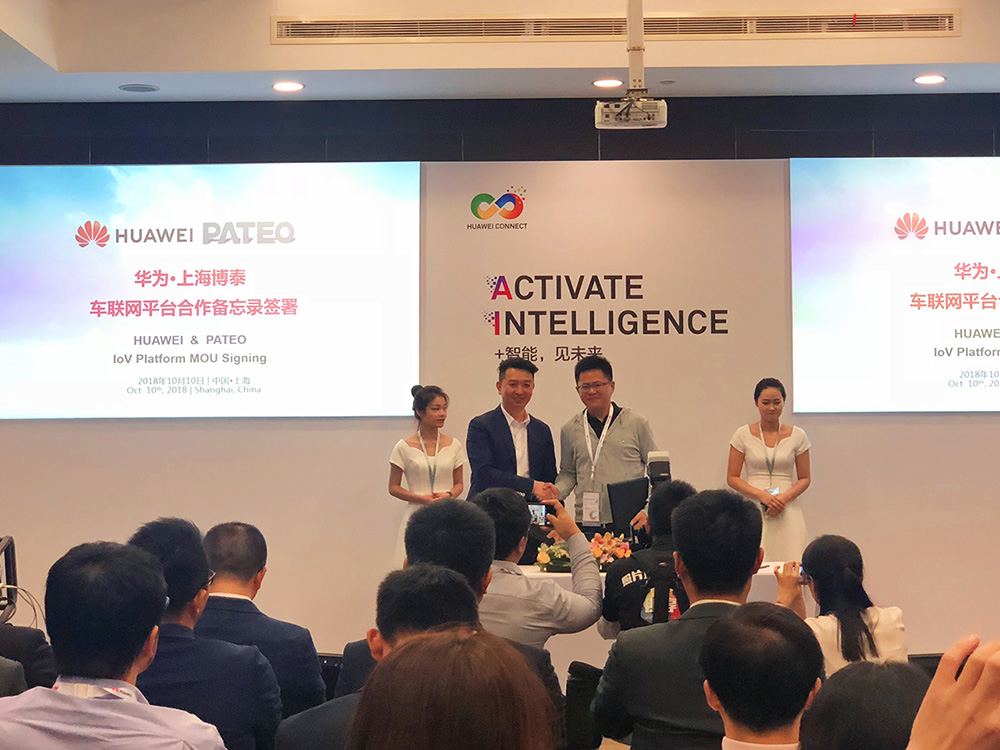 Both parties will leverage their own advantages in channel, technology, product and ecosystem, to offer more advanced connected car software / cloud platforms and ultimate product / service experience to both global and China markets, thus facilitating the strategic transformation and business model reshaping of the automotive industry in the new CASE (Connected, Automated, Shared and Electrified) trend.
The future will usher in a wide-ranging connected car ecosystem extending across many different fields and industry sectors, including auto manufacturing, communications, infrastructure and mobility application, for which deep integration and innovative cooperation are indispensable. Along with the development and maturity of connected car technologies, it will be an inevitable choice for future development to create a more open and win-win ecosystem built around the service-oriented transformation of the vehicle enterprises.